Basement of the Dead – Full Review
Basement of the Dead is a Haunted Attraction located in Aurora, IL.
42 West New York Street, Aurora, IL 60506View All Details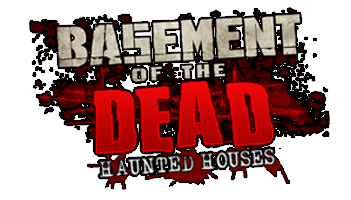 Features:

Free Parking, Paid Parking, Food/Concessions, Gift Shop/Souvenirs, Special Events, You will NOT be touched, Original Characters, Covered Outdoor Waiting Line, All-Indoor Attraction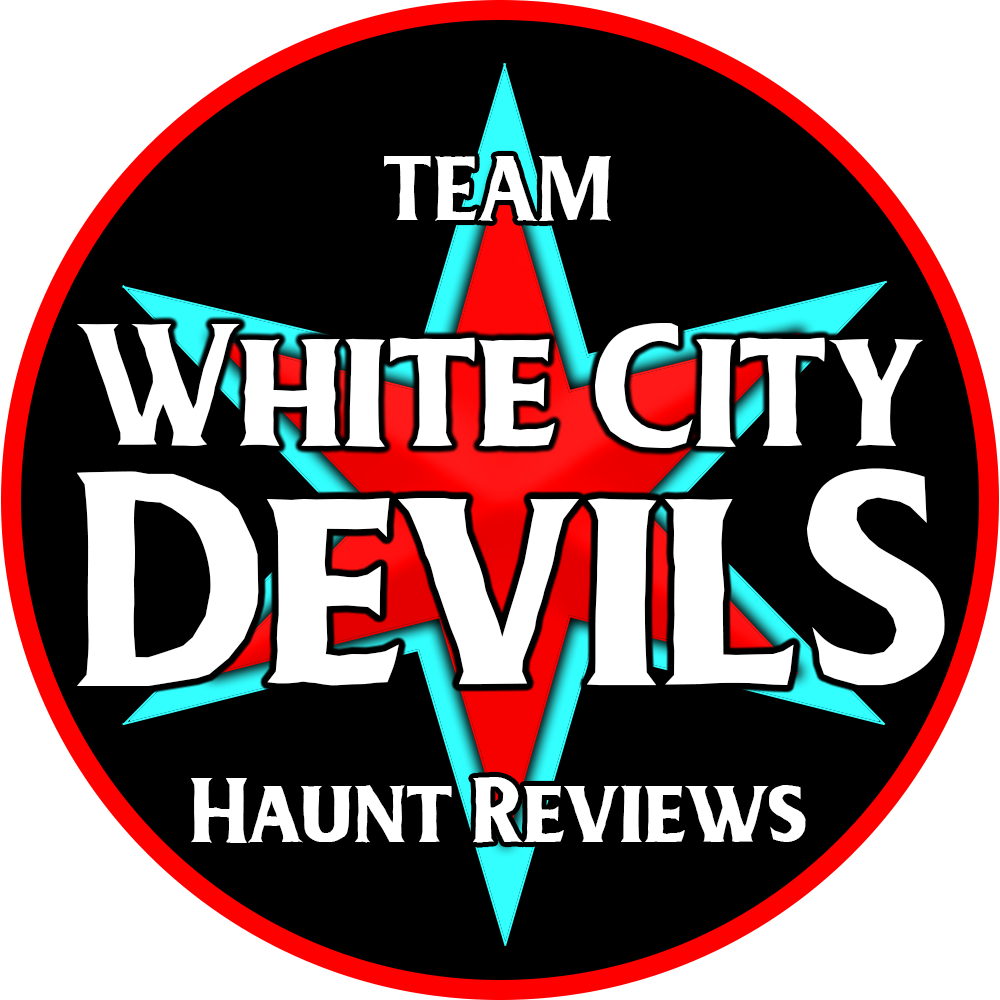 This attraction was reviewed on October 2, 2021 by Team White City Devils.
How Do We Get These Scores?

Final Score:

9.21
How Did We Get This Score?

Summary:
During the 2020 season, we thought it would be wise to ask the normally scheduled haunts on our radar if they wanted a review for the season. Basement of the Dead reached back out to us with gratitude on the approach and wanted to focus on everyone's safety overall first and foremost, so we agreed to skip it for 2020. For the 2021 season, we were welcomed back to the standard show they are known to provide during the spooky season.
With a two show for one admission price; the first being the namesake of BotD and the second being Shattered 3D, BotD packs a heavy punch in such a hard-hitting show. If you are not familiar with this haunt, you are completely missing out. With a high energy queue, actors that do not quit, and an intense show inside, it's no wonder BotD is a fan favorite haunt in the Chicagoland area.
---
Cast: 9.2
How Did We Get This Score?

One key factor that makes BotD such a staple in the haunt community is their actors. They have a large number of signature actors that are well known to regulars, and they have fun performing in every show. What is great about this is that every one of them has different personalities and they all blend so well together.
Even with the crazy number of particular characters, we did have a great introduction to a new character this season! Monky. When we saw the things Monky had brought to the table, two things came to mind right away: 1. How is this character barely being touched on, it makes sense for a haunt. 2. Monky fits right at home with the BotD family, it's just so natural here. Some of the veteran characters we had a great time running into were Simbu Darkfang, who is now in a cult leader role with a fantastic-looking costume (more on that in the costume category) as well as Calypso near the Shattered dreams entrance. Both are always a pleasure to interact with and very creative in character.
Making our way through the haunt, it is quite uncertain how many actors are placed in each room, which is a scary good problem to have. In a dark room, propped-up mannequins and actors blend so well that while we are focused on what seems to be the actor, the actor surprises us from a different area giving the ol' 'distract and attack' move; misdirection in other words. In Shattered 3D, the UV paint on the actors makes them blend with the walls, floors, and props. Actors played so well with their surroundings and props that it was quite easy to feel like we were alone, even when we weren't. There were a few actors that left their areas to creepily follow us around. We can recall a foggy hall where a laser was pointed towards us to purposefully disorient, a fellow monster ran up to us to scare us. Once passing him up, he stayed behind us keeping a bit of distance. Then suddenly like a cat at 3 AM with a jolt of adrenaline he ran toward us, gave a threatening stare, and then disappeared into the fog. Great use of space!
There are a variety of characters in both attractions. We witnessed a few hospital workers, animals, nuns, victims in the first section, and clowns in Shattered 3D. Whatever their role was, there was no denying what character they were portraying. Someone was being sawed down the middle on a human-sized table saw, not sure where someone would get that, but the victim looked like she was not having a great time.
Down in the basement, there is complete chaos and the actors feed off of this. Dark rooms, loud noises, and a lot of flashing lights! Interaction is more on the body language and facial expressions because of disorienting sounds. In some cases, we did get to hear some actors yell out demands for us to leave or stay and play with them some terrible games. You may not be able to hear them coming up, but that's fine because they will find their way towards you.
Overall, the BotD cast keep a tremendous level of expectancy fulfilled and continues to impress with each passing season, they have a set standard and check off every box along the way, both inside the attractions and out.
---
Costuming: 9.08
How Did We Get This Score?

When you get down to the costumes, BotD has a lot of different characters so you won't see the same wardrobes in every room. We could tell every actor had well-thought-out costumes appropriate to their themed room. In the first section, I was scared by a creature I couldn't quite make out at first. As I stayed to find out, there was a big possum hiding in the corner which I had to resist petting because I love possums! The detail in hairs and frightening screaming mouth shape left me stunned.
In Shattered 3D, we ran into Monky that greeted us by banging their cymbals. Monky is the exact image of Jolly Chimp from head to toe. While we did meet Monky outside in the queue (more on this in the Atmosphere category) we thought their colorfully painted face worked so well inside Shattered 3D and really gave depth as to exactly how colorful they really were! I really appreciated that there was an Emmet Kelly Jr clown hanging around as well, giving homage to a great in the circus community. It is clear that all costumes and makeup inside Shattered 3D were purposefully meant for this entire area.
We had the privilege of encountering Simbu Darkfang in his newest ecdysis. For a few months, Simbu has been teasing us on social media about a new look with a few snippets. The current design is specifically a Rhinoceros Viper, and this skin is stunning. The mask covers the whole head fully along with some of the chest. The amount of detail and texture (I had to feel it and it sparked joy) is accurate to what a snake feels like. I would not suggest petting this snake because he does bite with some snarky comments.
Overall, we enjoyed seeing the makeup blend in with costumes and their respective roles. Everyone moved around comfortably and had no issue creeping up on us.
---
Customer Service: 9.73
How Did We Get This Score?

BotD has an easy-to-find location in the downtown Aurora area. Punch in the address into the GPS and let the directions guide you. Please make sure you have bought tickets ahead of time as there are time slots in place. As stated on the website, the parking lot will be kitty-corner of the entrance to BotD. Tivoli Plaza is where you will be headed towards. Still unsure where to go? Follow the music! Right when you head down a few stairs, someone with a BotD sweater will be checking your name for prepaid tickets. Depending on the choice of tickets you will be guided to the VIP or General Admission line.
Once inside the queue, there will be multiple staff members with either a 'Staff' shirt or 'Basement of the Dead' shirt/ sweater with a headset on who were more than happy to answer questions or help in any way possible.
Inside the attraction, there will be a set of marked stairs that leads to a lower level. Throughout there are inclining and declining floors that are sometimes uneven as well to give a more realistic feel. Due to this, BotD is not wheelchair accessible and comfortable shoes are recommended.
For safety issues, once you exit the last attraction you will be guided away from the queue line. Though you won't be a part of the party, you can still get a view of the actors moving around, take a few pictures, and still enjoy the music.
---
Atmosphere: 9.21
How Did We Get This Score?

Easily one of the better factors to expect at BotD is the atmosphere they deliver. The whole plaza is transformed with a few tall props ready to get in on the selfie game. It's also a party while the actors are roaming around pumping everyone. DJ Psycho Jam plays a variety of top hits of all genres every night and the setup includes a variety of colored lights and fog machines that go off on occasion.
Here is where the queue actors shine. On the night we visited, Monky was the one at the top of the hour throwing out shot glasses and t-shirts as is a BotD tradition at this point. It really amps up the crowd and makes the whole event feel as though it's a big party. It is really something else to think about how quickly the queue moves in the sense that it's so entertaining, it feels like no wait at all. The experience as a whole is something everyone should experience as it almost makes the price of admission feel like this is an additional third attraction. Very great job here as always.
---
Special Effects:

9.19
How Did We Get This Score?

We talked a bit about the party outside of BotD, let's dive into the party inside of BotD for a bit! What is most impressive is how hard-hitting this haunt is. What I mean by that is there is little to no time to kind of gather your senses as there is a great combination of actors, scenes, and props. One of the most impressive rooms in BotD has to be the carousel room. Centered is this giant chaotic device with what seems to be tortured souls in the middle of a massive room, watch your step here. Another great scene is the nun scene. If you look closely through the fog there is a great sacrificed goat head to be found. High among the alter in the demonic-looking church is what I would presume to be Satan himself making an appearance. My presumption is further speculated from the surrounding nuns hanging like decorations amongst the parishioners, so faithful and plenty.
When along the Shatter Dreams portion, the effects here pay homage to the old spook house types of yesteryears and keep to a bit more funhouse with a hint of high-tech which makes for a really great combo. As mentioned, this is a 3D attraction so the paint on the walls and floor and ceiling jump out in effect. It is really great how the usage of this effect is also played on the cast themselves as well as props. It makes it really great to see a giant laughing clown with its eyes popping out in an almost Tim Burton style fashion. The whole experience is wonderful. We have never been to a 'Dark Ride' before, but I feel that the approach for Shattered dreams somehow pays respects to a dying art form.
To say the least, The special effects of BotD just don't quit, much like their cast!
---
Theme:

N/A
How Did We Get This Score?

BotD does not follow a specific theme or storyline throughout the attraction. This does not take away from the experience whatsoever nor does not scoring this category affect an outcome score.
---
Scare Factor:

9.03
How Did We Get This Score?

We've always enjoyed BotD as it is a very intense attraction. When we visited we were shown a new prop outside, and it is a gory bloody mess and it is such a good indicator of what's to come on the inside. The main attraction does a great job at actually providing scares for everyone in the group no matter where anyone is positioned. There are so many loud sounds as well as props and actors jumping out it is enough to overload some senses.
The team at BotD was hard at work during the off-season, as there is plenty changed around. Plenty has changed this season making it all the more exciting as if it's a newer attraction, which in return messes with you if there was a certain scene transition one is used to. The last scene in the main attraction is crazy stimulation on the mind. There is an oversized table saw and a victim, fill in the rest' Along with a bunch of missing and abducted flyers all over the room, it makes one fear on who will be next on the table.
It's such an interesting combination between the three key factors BotD has, the queue entertainment being super fun, The Shattered 3-D being intriguingly spooky fun and the basement being legitimately terrifying. I understand a strong point, but how can all three factors be so good? Mind you, they all have a sense of fear involved at some level. Again, this attraction always leaves a fulling feeling when attending and, I'm sure, its something that will only intensify.
---
Entertainment & Value:

9.16
How Did We Get This Score?

Between the two attractions, our walkthrough time was at the 24-minute mark. When taking a General admission price of $27.99, we have a minute per dollar value of $0.86. What is not taken into consideration from the calculation is the amount of entertainment provided by the queue that's included with the ticket prices. Again, this place is a literal party you can hear from the parking lot across a ways. This haunt just needs to be on a hit list for anyone making one during the October season. It is simply a scary good time.
---
How Did We Get These Scores

Promo Images:
Click to Enlarge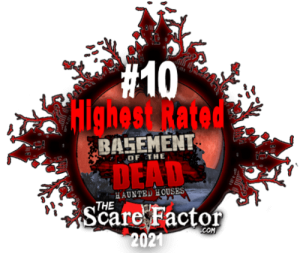 ---
Have you visited this attraction?
Join ourspookyadventures!
We visit Halloween haunted attractions year-round! Follow us for haunted house walkthrough videos, behind the scenes footage, and more!