Blood Prison – Full Review
Blood Prison is a Haunted Attraction located in Mansfield, OH.
100 Reformatory Road, Mansfield, OH 44905View All Details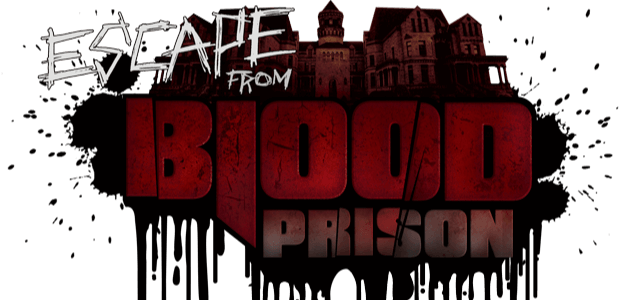 Features:

Free Parking, Restrooms/Porta Potties On-Site, Food/Concessions, Gift Shop/Souvenirs, Special Events, You may be touched, Uncovered Outdoor Waiting Line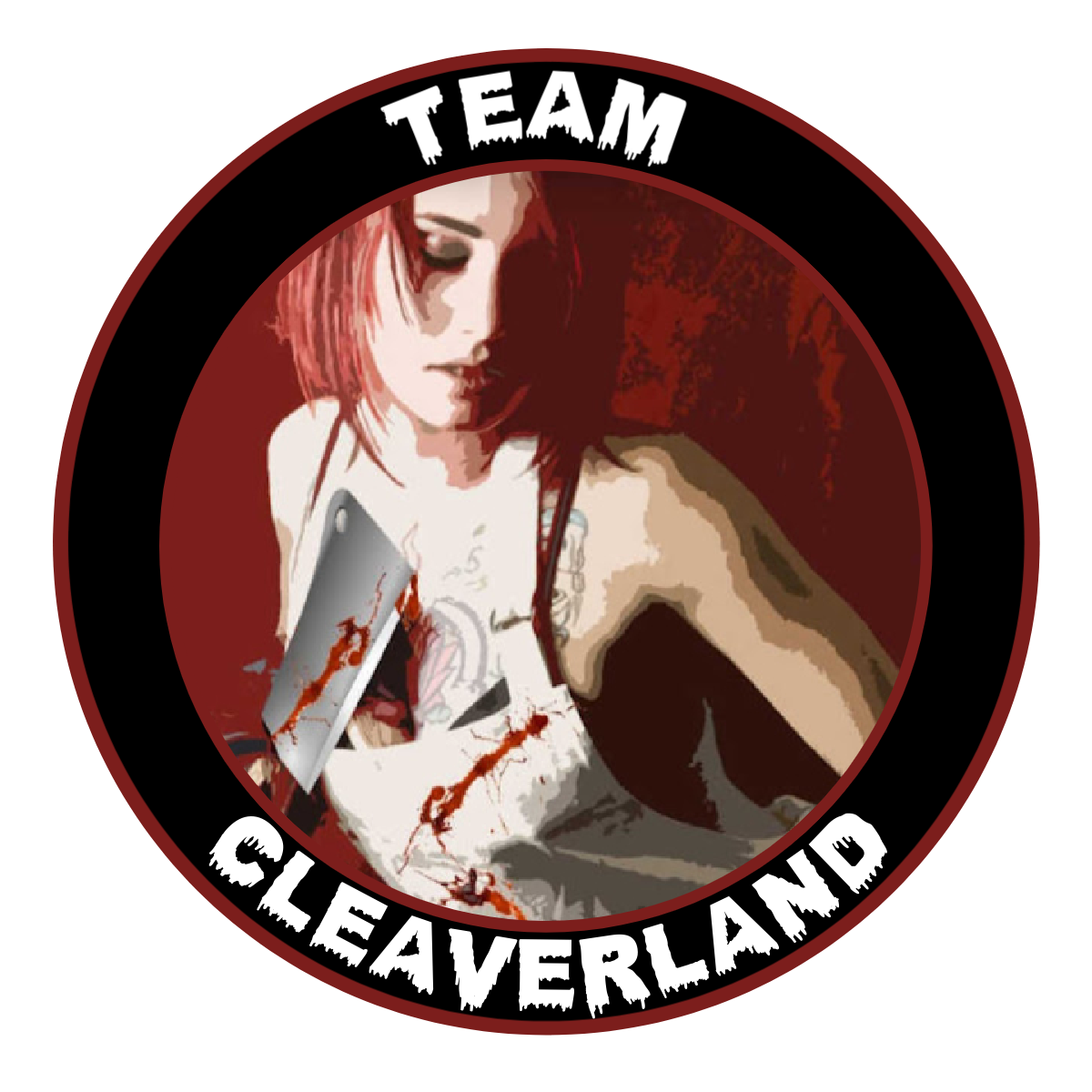 This attraction was reviewed on October 31, 2020 by Team Cleaverland.
How Do We Get These Scores?

Final Score:

8.93
How Did We Get This Score?

Summary:
The Ohio State Reformatory has a fabulous look to go along with its long, fascinating, brutal, and bloody history.
It's been featured in movies like The Shawshank Redemption and many books about haunted places. First built in the 1880s, it closed 30 years ago due to the cruel conditions. Hundreds of deaths occurred there during its use. Many stories exist of the restless spirits that remain.
This chilling testament of the crimes and punishments brought on by bad men doing bad things is another example of hauntification at real-life horror hotspots like Pennhurst Asylum, West Virginia Penitentiary, and Trans-Allegheny Lunatic Asylum. These kinds of super-authentic structures pose a natural (unnatural?) haunt setting, and the Reformatory hosts an excellent attraction.
Can you escape from Blood Prison?!?
---
Cast: 9
How Did We Get This Score?

The cast was a delight. They proved equal to the setting, bringing engaging performances to the table with energy, intimidation, and dedication.
We counted nearly as many actors as last season while the walkthrough time got cut in half, so that should tell you the place was teeming with creeps! The cavalcade of kooks included inmates, guards, a brood of decrepit freaks, a mad doctor, bloodthirsty torturers, maniacs who demonstrated the truth of the old adage that it's best not to see how the sausage is made, and plenty more.
Some of these folks really got into selling their conversations. The father of the questionable family in the first section explained in unsettlingly calm and mellifluous tones how exactly he would take our lovely skin and stretch it for his own use. In the same part, an amusingly risque fella whom we remembered from last year declared himself 'moister than an oyster' at our approach. This guy is always a riot and quickly becoming a favorite!
We think the prison must have done some recruiting at the circus because some of the performers flashed serious gymnastic skills. Several of them climbed the walls and hung from the ceiling. They rocked the spookiness, Simone Biles style. Gored medals all around!
---
Costuming: 9.12
How Did We Get This Score?

As usual, the Warden's Widow (see photo) set the tone by haunting the queue with a ghastly look (photo was taken in low light, so also peep out their website where she's featured prominently). The widow's old-timey bunned-up hairdo, razor honed teeth, and an elaborate, gorgeously tattered dress let us know Blood Prison wouldn't be fooling around when it came to the characters' looks.
The captain of the guards' ruined face contrasted nicely with his crisp, fascistic uniform right down to the polished boots. As could be expected, realistic-looking prison uniforms adorned many of the inhabitants.
Makeup and masks ranged from simple but effective applications to full-head jobs like the melty-skinned cleanup guy chasing the masses around one of the crowd reset points. Everyone looked bad, in a good way.
---
Customer Service: 8.94
How Did We Get This Score?

The reformatory is located in Mansfield, roughly halfway between Cleveland and Columbus. This is one of the few haunts in our state that we see advertising extensively on highway billboards.
The site is close to multiple highways and easy to find via GPS. The enormous structure is albeit impossible to miss, especially with the abundant lighting and loud music.
A full squad of parking attendants guided us into free spots on grass. There's tons of parking, which is good because it can get quite crowded. Keep an eye on where you parked or, afterward, you could spend a little while finding your vehicle as we did!
The reformatory maintains active social media sites and a good website. See the reformatory's main site for links to all the other things going on at the reformatory year-round, like paranormal tours and Shawshank events. Keep your Blood Prison ticket as it can be redeemed for a free tour of the reformatory.
Please note you'll need to negotiate multiple sets of stairs.
Many of the COVID precautions we've been seeing all season were in place. Touch passes were not offered this year, inside monsters wore masks, sanitizer was available, surfaces were regularly cleansed, and the haunt had to make pretty extensive changes to the layout.
---
Atmosphere: 9.56
How Did We Get This Score?

The haunt radiated a great scary-fun atmosphere. It all started with the prison itself, which never fails to impress. The enormous building dwarfed the throngs of people around it. It was lit up with multi-colored floodlights while the sounds of thrashy metal music filled the night.
We visited on Halloween, and both the guests and actors were out in force to howl at the blue moon. We saw at least five actors, including the imposing captain of the guards, roaming the grounds to creep out the amped-up crowd. A knee-biter knee-slider in short pants, propeller cap, and freaky contact lenses terrorized the audience by the food area. The workers at the lemonade stand said they had to stop feeding him sugar!
Seven food stations catered to the hungry among us. We sampled a bbq pork sandwich, walking taco, and fresh stringy fries. They all hit the spot and then some.
Finally, we stopped in at the large gift shop before leaving the building. It featured a mix of haunt merch, 'regular' reformatory goods, and Shawshank-related souvenirs.
---
Special Effects:

8.84
How Did We Get This Score?

Blood Prison devoted lots of loving care to its effects. A spooky smorgasbord of effects artistry awaited us.
We encountered puppets galore and some nifty animatronics. Shock sticks, air cannons, and a multitude of gunshot firecracklers hounded us.
Lights, fog, and sound combined to work in ingenious ways throughout to keep us off-guard and wary. Walking through the building revealed its bones to be one of the best weapons in its effects armory. Making our way past and through the degraded peeling walls, exposed piping, and overall decrepitude impressed upon us the structure's age and condition.
The beginning 'haunted house' section featured great sets filled with lovely details. Due to the cell blocks being closed, Blood Prison had to keep some of their biggest guns holstered, like the gauntlet of cars and especially the spectacular airplane crash set. Even so, their powerhouse effects collection remained effective, just on a smaller scale.
---
Theme:

8.98
How Did We Get This Score?

At Blood Prison, the worst of the worst have congregated to do evil and commit atrocities at will. Considering it's a real former prison, the theme checked out and was reinforced by the uber-authentic environs. Many/most of the actors were done up as inmates or jail staff.
The very beginning of the haunt presented as more of a traditional haunted house setting, where a degenerate family abused and attacked us. A reset point followed this nice long section of several rooms that was separately themed in its own right with a cohesive look and style. Then the penal parts began.
So, the layout kind of became a mini-themed area preceding the larger prison theme.
---
Scare Factor:

8.65
How Did We Get This Score?

Touch passes had cranked up the scare-osity in previous years. We'd been placed in cells and had party members sealed in coffins, for example. Even without touch passes this season, scariness abounded.
First off, kudos to the Warden's Widow in the queue. This character set the mood perfectly and un-welcomed guests with a horrid countenance, menacing demeanor, and blood-curdling scream.
The prison itself carried a lot of spooky weight. The authentic setting, like always, set the anticipation and bore down on us with its dismal and oppressive environment.
For instance, a walk past a long stretch (at least it felt long!) of very darkened cells early in the walkthrough creeped us out yet again. It never fails! A double whammy of creepiness happened where we thought about the people who once lived in these cells… and what might be left of them here… plus we braced ourselves for potential actors concealed behind the open cell doors who could be gearing up to give us a fright. They weren't in every cell, so it became a sort of unlucky lottery.
Actors employed a variety of approaches to frighten. As noted in the Cast section, some clambered up the walls and swung overhead. Some used bizarre vocalizations and others stayed silent. Last season's super-effective sniper scare got a boost from more close-up targeting. One simple method that really worked involved an actor sitting cross-legged on the floor until we passed right next to her.
The finely-deployed effects definitely helped. One animatronic was extremely well timed to pop out of nowhere for a yelp-worthy startle. As we mentioned in the Special Effects section, Blood Prison expertly used heavy fog, moody lighting, and great sound effects to contribute to its status as a fertile breeding ground for scares.
---
Entertainment & Value:

8.6
How Did We Get This Score?

Our jailhouse rock took 21 minutes. The general admission price was $25. For 2020, they also had an 'Ultra Lightning Pass' option for $55. Group rates of $20 per person applied for groups of 20 or more. Tickets could be bought online, or paid for with cash at the door (ATMs on site).
With the general admission of $25, the MPD (entertainment minutes per dollar spent) clocked in at 0.84, a little bit on the lower side of what we saw this season. That's not representative of Blood Prison in a regular year. For example, last year our trip through was more than double this season's. Obviously, COVID cut into parts of the prison we could visit and consequently the show time.
It was still an enjoyable and high-quality show, just not what we've been used to time-wise from this top-flight haunt. Otherwise, all the value-adds we've come to expect were still there: the never-ending lineup of food vendors, the prison facade, the outside actors, etc. And keep in mind your Blood Prison ticket will get you in for a free tour of the reformatory. That's a pretty nice value in itself.
When on their 'A' game, we think Blood Prison stands among the very best haunts Ohio has to offer. Even in this weird year and with a curtailed layout, the show shined. But we'll be crossing our fingers for the cell blocks to be open and touch passes offered once more next season!
Blood Prison will be hosting its first ever holiday show the weekend before Christmas, December 18-19.
---
How Did We Get These Scores

Promo Images:
Click to Enlarge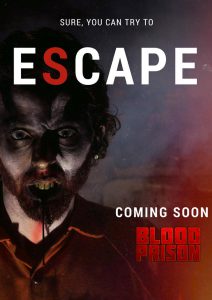 ---
Guest ReviewsGuest Average: 6.79 out of 10
charlena – 10/10 – December 10, 2023awesome didn't wait too long realy detailed haunt! best part it's really haunted
Abby – 10/10 – October 9, 2021I had a great time art this Haunt. First, this building is amazing. The architecture is absolutely …show more gorgeous. Warden's Widow is an impressive sight and great start. The haunt has lots of very dark, very scary hallways and a very creepy feel. The layout is huge, or at least feels that way as you wind up and down stairs and hallways. Set design was very good, with everything from prison yard, to graveyards, and so many gruesome and creepy things to see. All of the haunt actors were very engaging, especially with the touch pass, and I had a lot of fun interacting with them.
William – 10/10 – November 2, 2019Had a great time with the group of 10. We laughed and we screamed. I liked the guy in the straight …show more jacket in solitary. He was terrifying, "86" i think he said his name was. Had a great time.
---
Past Awards
---
2020 Awards
Most Captivating Site (Given by: Team Cleaverland)
---