Bogies Haunted House – Full Review
Bogies Haunted House is a Haunted Attraction located in Ashland, KY.
1550 Wolohan Drive, Suite 1, Ashland, KY 41102View All Details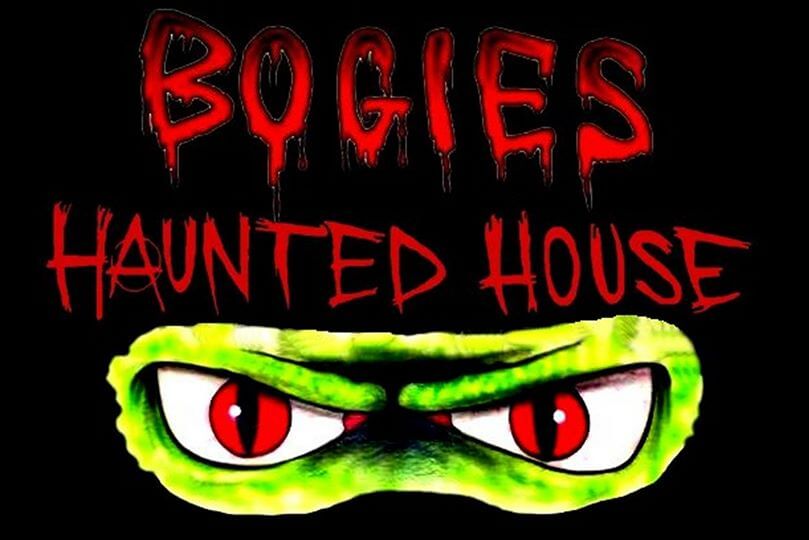 Features:

Free Parking, Restrooms/Porta Potties On-Site, "Old-School" (Low Tech), You will NOT be touched, Original Characters, Uncovered Outdoor Waiting Line, Family Friendly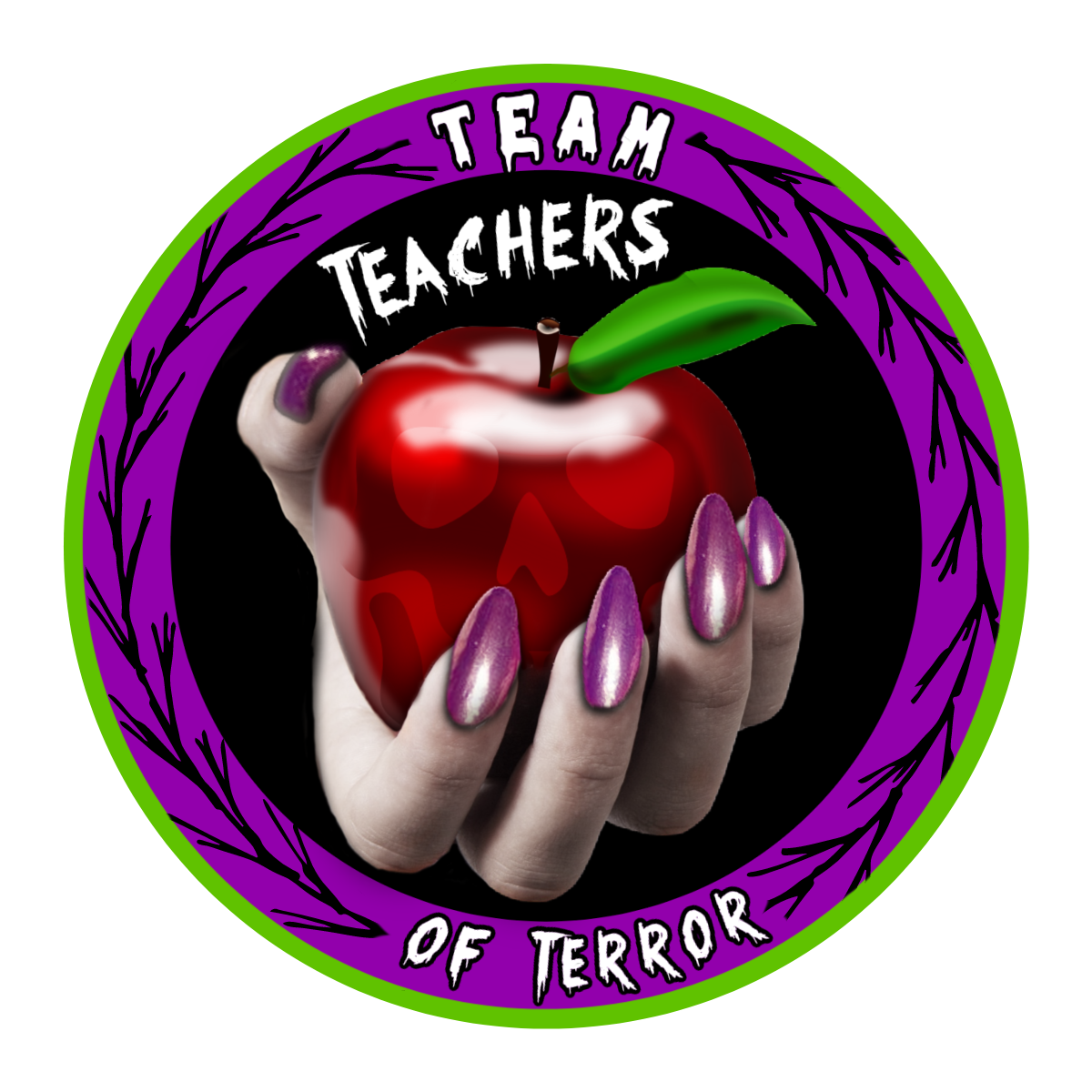 This attraction was reviewed on October 4, 2019 by Team Teachers of Terror.
How Do We Get These Scores?

Final Score:

5.56
How Did We Get This Score?

Summary:
Bogies: A place shrouded in mystery. What are they about?
Located just at the Kentucky/Ohio border is a family owned and operated haunt. This establishment has been in business for 14 years, but this year they have moved to a new location (but not far from the original location) in a large building that they plan to make their permanent site. They are well liked in the community and have a local following. The volunteer staff and family are the heart and soul of this haunted attraction. This year is an all new venture with many changes from previous years, as expected when changing locations.
---
Cast: 6.65
How Did We Get This Score?

There appeared to be enough volunteer actors for the space within the attraction, however there were a few places that could have housed a hidden character to jump out. In addition, there were many different kinds of characters. At first we saw medical-type staff and patients with issues and injuries in a hospital setting. Then we met clowns, aliens, a zombie, a fellow on stilts, and a life-sized Teddy Bear (and more). Adding to the variety of characters is the broad age range of actors, from kids to teens and adults. Some cast members were loud and very active, and others weren't.
The first costumed character we came across was the slightly psychotic nurse in the waiting room. She did a great job setting the stage for what we were about to encounter. She pointed out a scale, and made a funny pun about us becoming dead weight. She had a slightly 'off' toothy grin, when coupled with the glint in her eye, we got a clear and distinct feeling that we were soon going to walk in on something traumatic and horrific.
We then entered a triage unit, with characters sitting on gurneys and wearing hospital gowns, or prowling about their room. We even got to see some contortionist moves from a young child actress, giving the feel of an exorcism (or at least the need for one!)
We were also a little taken aback when we met a clown crawling on the floor on hands and feet, but in a leaned back position; who zipped around all over the place. There was something unnatural about the way and speed he was able to move. He was so excited to freak us out that he followed us to the next scene.
There was also a Bane type of character who was thoroughly committed to his role as an intimidator. He couldn't talk, due to his face appliance, but he did get in our face and delivered powerful blows on surrounding barrels. Just when we thought we were going to sneak past him, he went right back to pounding and stepping up to us again.
---
Costuming: 5.23
How Did We Get This Score?

Many characters in the first section were wearing hospital gowns. Characters with makeup were very simple white faces with some stitching drawn on, or red streaks to look like blood stains. There were many clowns with different costumes (some traditional and some in street clothes and hoodies). The zombie was wearing a facial piece that told us he was a zombie, or an infected character of some kind. Costumes looked aged and dirty.
Masks seemed to fit the actors, but the theme seemed to shift a bit. We went from trauma on humans to evidence of animal sacrifice and torture through satanic rituals. Further into the path of the haunt, masks became the primary covering. It's here where we found aliens. The stilt walker needed a longer cape or some sort of covering to make him look unearthly. Vocals were not heard from the actors using masks, other than a grunt, growl, or heavy breathing in our faces or down the neck.
When entering the doctor's office waiting room we were greeted by a nurse in a typical short dress nurses costume. She had a white base coat all over her skin. Red paint was streaked all over her costume and body representing blood. There was a large needle sticking out of her jugular vein and her eyes were glaring through some eerie contact lenses.
---
Customer Service: 7.9
How Did We Get This Score?

Our car GPS struggled to find the new address. After some searching, we were able to locate GPS directions with our phones. Those directions lead us to the attraction. Unfortunately, there was limited signage. We did find one small sign at the parking lot. There was plentiful parking that was lit. However, the sign was easy to miss for the lack of lighting on it. At the ticket tent, we found a larger sign attached to a fence. There were no ticket prices listed.
There was a young woman ushering us into the waiting room to begin the tour. Both ticket staff members wore regular street clothes. The staff we spoke with were friendly and accommodating.They seemed to enjoy being at the haunt. Many of the staff are repeat actors from previous seasons.
There were no safety issues noted. The entire haunt remained on one floor, so customers who struggle with stairs or bending and stooping should be able to navigate this one.
There is an outdated website, and a current Facebook page giving the new address, contact information, and dates and times of the haunted attraction.
---
Atmosphere: 4.4
How Did We Get This Score?

There wasn't any activity going on outside the haunt. There were no decorations or indication we were at a haunt, aside from the one sign on the fence with a mini spotlight at the outside ticket tent. Before entering, there was no entertainment of any kind. The ticket booth is not facing the entrance but is by the door where you walk in.
---
Special Effects:

5.4
How Did We Get This Score?

This haunted house had limited special effects. Many props were built in-house. The props were a mixed bag of quality. Some were obvious as to what they were while others missed the mark.
Sounds from the actors were limited, and in one section of the haunt, heavy metal music was playing. There was a store-bought animatronic placed on a gurney that shot up and had glowing eyes. A few strobe lights led us through a maze of pallet-made fencing with plastic strips of ceiling adornments to weave our way through.
Something a little unique was the use of hospital curtains, forcing us to pull back one after another, wondering what might be on the other side. The 'hospital rooms' had medical equipment strewn throughout. There were streaks of red on the walls to give the look of traumatic and bloody issues going on in there. We did spy a cooler and some water bottles in one area that didn't appear to belong.
And of course, the finale included the oh so famous use of a chainsaw, but welded by a femme fatale rather than a guy.
---
Theme:

N/A
How Did We Get This Score?

Bogies Haunted House doesn't stick to one theme throughout the whole attraction. As mentioned above, the beginning portions of the house are hospital themed while it changes to more random scenes from there.
---
Scare Factor:

5.38
How Did We Get This Score?

The 'Bane' type character was intimidating and loud. Many people don't like zombies and clowns, both of which can be found here. There were a few places someone would jump out to startle, or climb above us on the maze wall to get our attention. We saw characters moving toward us in an unnatural way. Most scares seemed to come head on to us, or a couple of times from the back. Scares relied on screaming, characters reaching out to us, characters stepping into our space or moving in a creepy manner, loud banging, and bloody scenes. We liked the added touch of characters coming out from behind vehicles after we emerged from the building, thinking we were done. In the dim light like that, it added a little extra concern wondering what these characters were up to.
---
Entertainment & Value:

4.25
How Did We Get This Score?

The cost of a ticket is $10. We completed the entire haunt in 13 minutes. We feel that the price was appropriate for the amount of time we were there. However, adding a little more haunt would feel more satisfying.
---
How Did We Get These Scores

---
Guest ReviewsGuest Average: 5.5 out of 10
---
Past Awards
---
2019 Awards
---