Boogerwoods Haunted Attraction – Full Review
Boogerwoods Haunted Attraction is a Haunted Attraction located in Rockwell, NC.
725 Phaniel Church Road, Rockwell, NC 28138View All Details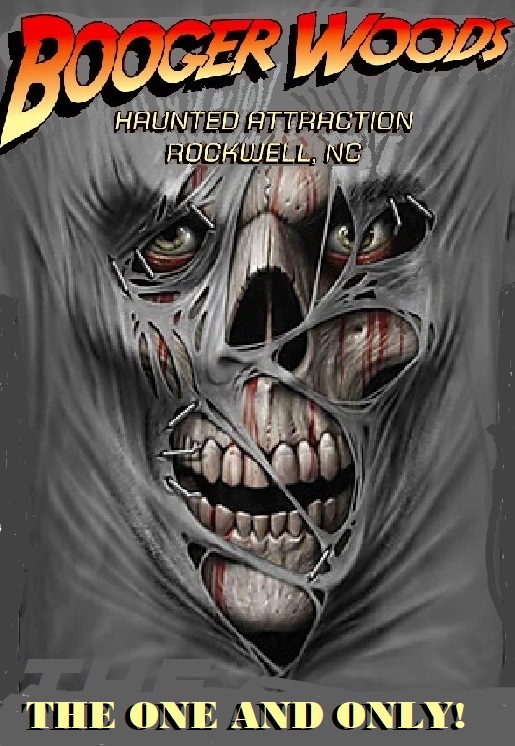 Features:

Free Parking, Restrooms/Porta Potties On-Site, Food/Concessions, Gift Shop/Souvenirs, "Old-School" (Low Tech), You will NOT be touched, Movie Characters, Original Characters, Uncovered Outdoor Waiting Line, Family Friendly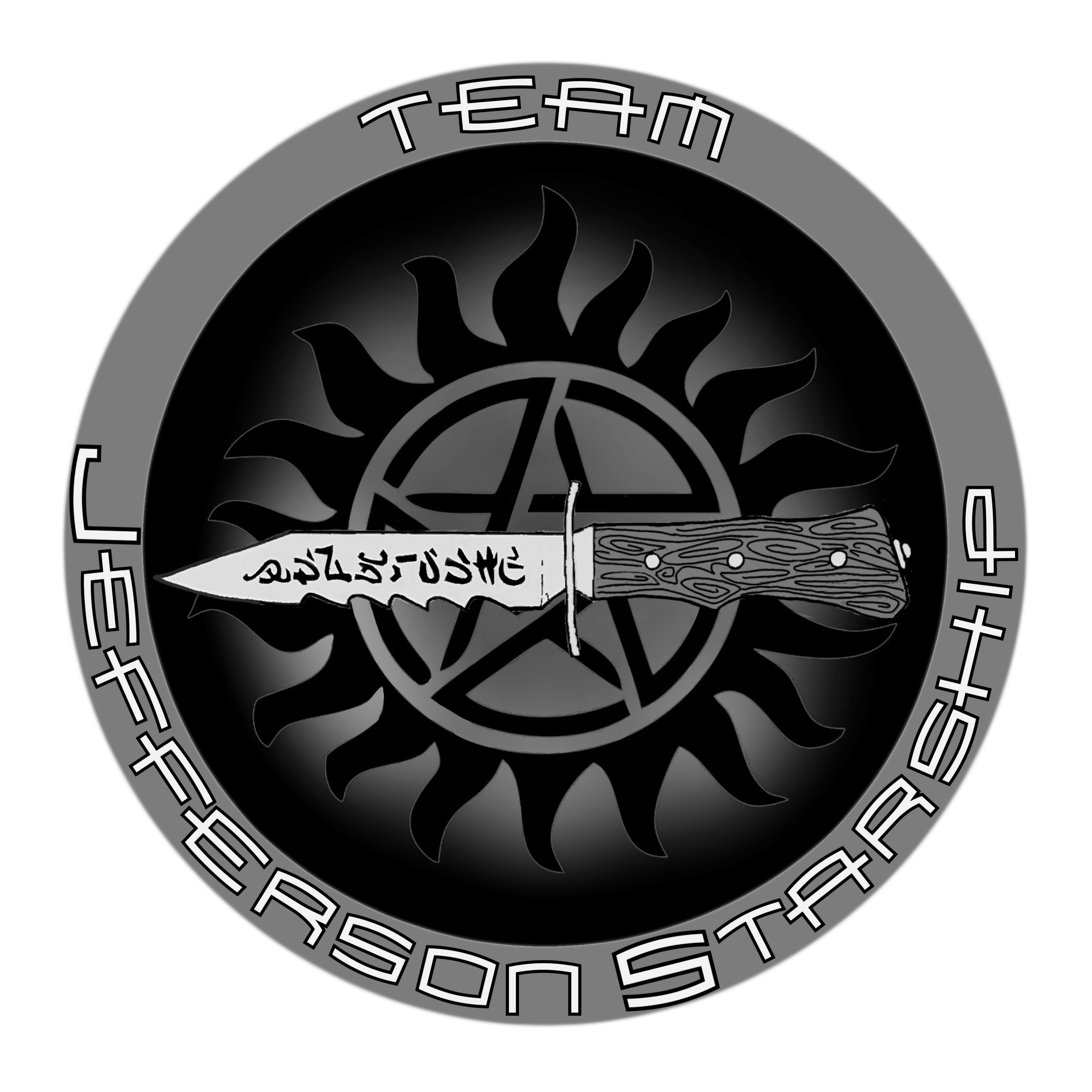 This attraction was reviewed on October 20, 2018 by Team Jefferson Starship.
How Do We Get These Scores?

Final Score:

8.59
How Did We Get This Score?

Summary:
Now in its 41st year of operation, Boogerwoods is a staple of Eastern North Carolina haunts. Open a limited number of nights with a limited number of tickets sold each afternoon and evening, Boogerwoods is a must-see if you're a haunt fan. Operated as a charity haunt and staffed by over a hundred volunteers, the haunt donates its proceeds to finding a cure for cystic fibrosis.
This is a guided haunt, meaning you'll have a pair of guides with you to take you from scene to scene, often interacting on your behalf with the various actors that you'll come across. Each pair of guides has a different personality and each set interacts slightly differently with guests and scenes. This is a level of immersion that you rarely find in other haunts and makes for interesting transitions from set to set.
Boogerwoods is a very theatrical haunt. Each set and scene that you enter has its own feel and experience. There is also a great deal of humor here. Though there certainly are some scares – from creepy interactions to sudden jump scares to the ever-present chainsaw – each of these is delivered as a punchline, a dramatic twist, or simply as your cue to move on to the next thing.
---
Cast: 8.52
How Did We Get This Score?

The cast of Boogerwoods is amazing. All of the different characters are a part of their scenes (14 scenes in all) and remain in character for the duration of your time with them. This is especially true with your paired guides who joke, berate, cajole and narrate some of the action. They do their part to make the guests part of the action, equipping you with props, asking you questions, and moving you front and center in some of the scenes.
There are some costumed actors that just act as fillers in the various scenes. These extras don't detract from the scenes, but they aren't as interactive as the leads of each scene nor the guides. However, the scenes would be empty without these additional faces so, despite their lack of interaction, they are still an integral part of the attraction.
You'll also find familiar faces at Boogerwoods including horror movie classic characters like Freddy, Michael, Jason, Pennywise, and Pinhead. These fellows were excellent and on-point, bringing the movies to life right in front of your face. We also enjoyed the victim in the Saw scene and the teacher at the clown school – two original characters that were highly detailed.
---
Costuming: 8.26
How Did We Get This Score?

The costumes of the various boogers of Boogerwoods and those of the guides are highly detailed. No one is lacking the proper attire and the haunt clearly has the experience and the time to create complete and fleshed out costume pieces. Makeup is well-done and realistic and masks, when used, are well crafted and fit their owners well.
The Pennywise costume used this year is based on the recent movie and was incredibly well done. More than one of our members initially thought that it was a static prop, and the mask or prosthetics to create the face were realistic.
---
Customer Service: 8.86
How Did We Get This Score?

Boogerwoods is a walking trail through fourteen different scenes of murder, mayhem, madness, and mirth. Be prepared to do some walking, climbing stairs, sliding down slides, and squeezing through mazes. Nearly every scene has a building to enter and will require a step up (or step down when leaving). Your ever present guides are here to help with this, but in a group of 8 to 12 people, those in the middle may not hear the warning of steps to come. Just remember – if your guide says, 'duck!' they mean duck and if your guide says, 'get down,' it's time to boogie!
Your guides, even though they are always in character, will always be there to help. For scenes you may not be able to handle, they will take you around the scene to meet up with your group. The guides are also equipped with flashlights and radios in case of any sort of emergency, or just to help navigate around roots and up stairs. The front-of-house staff are friendly and engaging; be sure to stop off in the merchandise booth to talk to the ladies about the history of the haunt.
Boogerwoods has a dedicated and eager following. With a limited number of tickets sold each night, be prepared to wait in long lines. Ticket sales start hours before the haunt even opens – usually at 2 pm. For those unwilling to wait in long lines, be sure to snatch up the even more limited fast pass tickets. There are 10 of these available for each half-hour (7, 7:30, 8, etc). If you aren't able to get one, the line has music, videos or movies playing, and of course, there are limited concessions at the very back of the line.
---
Atmosphere: 8.48
How Did We Get This Score?

From the time you walk up to the gate until you enter the Holding Tank, the exterior of Boogerwoods is a delightful example of haunt decor. There's a graveyard for all the famous horror monsters, lots of looming wooden walls, and a variety of sights to see.
However, none of this will prepare you for what awaits you beyond the Holding Tank.
---
Special Effects:

9.1
How Did We Get This Score?

Boogerwoods isn't exactly a high-tech haunt. However, they are definitely a step above and beyond many other outdoor haunts. The vast majority of their props and sets and special effects – everything from spinning rooms to sparking cages to pirate ships to dinosaur parks – are built in-house. Though they also take some effects that you will find elsewhere or commercially purchased props and build sets and effects around these things that give them a unique Boogerwoods flavor.
Even the ubiquitous pressure tunnel that you find at many haunts is given new life, albeit a time-pressing one. We have to give a shout out to the star of Boogerassic Park. The dinosaur within was a surprise and a delight for our entire group!
---
Theme:

N/A
How Did We Get This Score?

Though many of the fourteen scenes at Boogerwoods work to incorporate the name 'Booger' somewhere in their title, there isn't really a unifying theme to the entirety of the site. Your guides, however, will work to create a story with you as you move from place to place, be it an asylum on movie night or a descent into a mineshaft.
---
Scare Factor:

8.38
How Did We Get This Score?

Whether it's the sudden screaming surprise appearance of a young girl, a pursuing chainsaw-wielding big brother, an escaped dinosaur, or the appearance of horror movie classics, the scares at Boogerwoods serve as the conclusion of each scene, getting your pulse racing as you head out the door after your guide. Even in groups of 10, the crew work to spread out the focus, mingling you around in rooms, shifting where the front of the line is, and singling out individuals from scene to scene for special attention.
Though there is some reliance on sudden jump scares, there's still a lot to see out at Boogerwoods, and everyone in your group will get a chance to witness something and be a part of the action.
---
Entertainment & Value:

8.56
How Did We Get This Score?

From the time you enter the Holding Tank until you reach the safety of the merchandise booth, a little over 45 minutes will elapse. This might shift slightly up or down depending on the slowest person in your group.
Tickets, however, are only $20 a person which is a great value. You'll also know that your money is going to a worthy charity. An evening of entertainment with your friends that supports others, what more can you ask for?!
---
How Did We Get These Scores

Promo Images:
Click to Enlarge
---
Guest ReviewsGuest Average: 9.33 out of 10
John Adams – 10/10 – October 20, 2018Best I have been to in NC
Nikki Barnes – 10/10 – October 22, 2016We do haunts all over the country, and Boogerwoods is our all time favorite. It is scary, funny, and …show more all proceeds go to charity. Everyone works so hard, and you can tell they love what they do! The sets are detailed and the guides are witty and so enjoyable! We will never miss this haunt because it is unlike anything else out there! We love it!
Anthony – 8/10 – October 15, 2021Great place to go! The only problem I had was 12 people total in group 14 with guides!Not enough …show more space in scenes very uncomfortable