Boogerwoods Haunted Attraction – Full Review
Boogerwoods Haunted Attraction is a Haunted Attraction located in Rockwell, NC.
725 Phaniel Church Road, Rockwell, NC 28138View All Details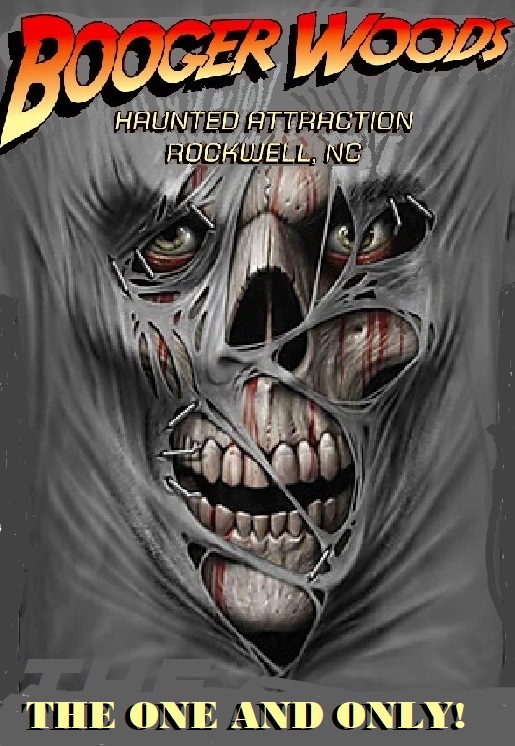 Features:

Free Parking, Restrooms/Porta Potties On-Site, Food/Concessions, Gift Shop/Souvenirs, "Old-School" (Low Tech), You will NOT be touched, Movie Characters, Original Characters, Uncovered Outdoor Waiting Line, Family Friendly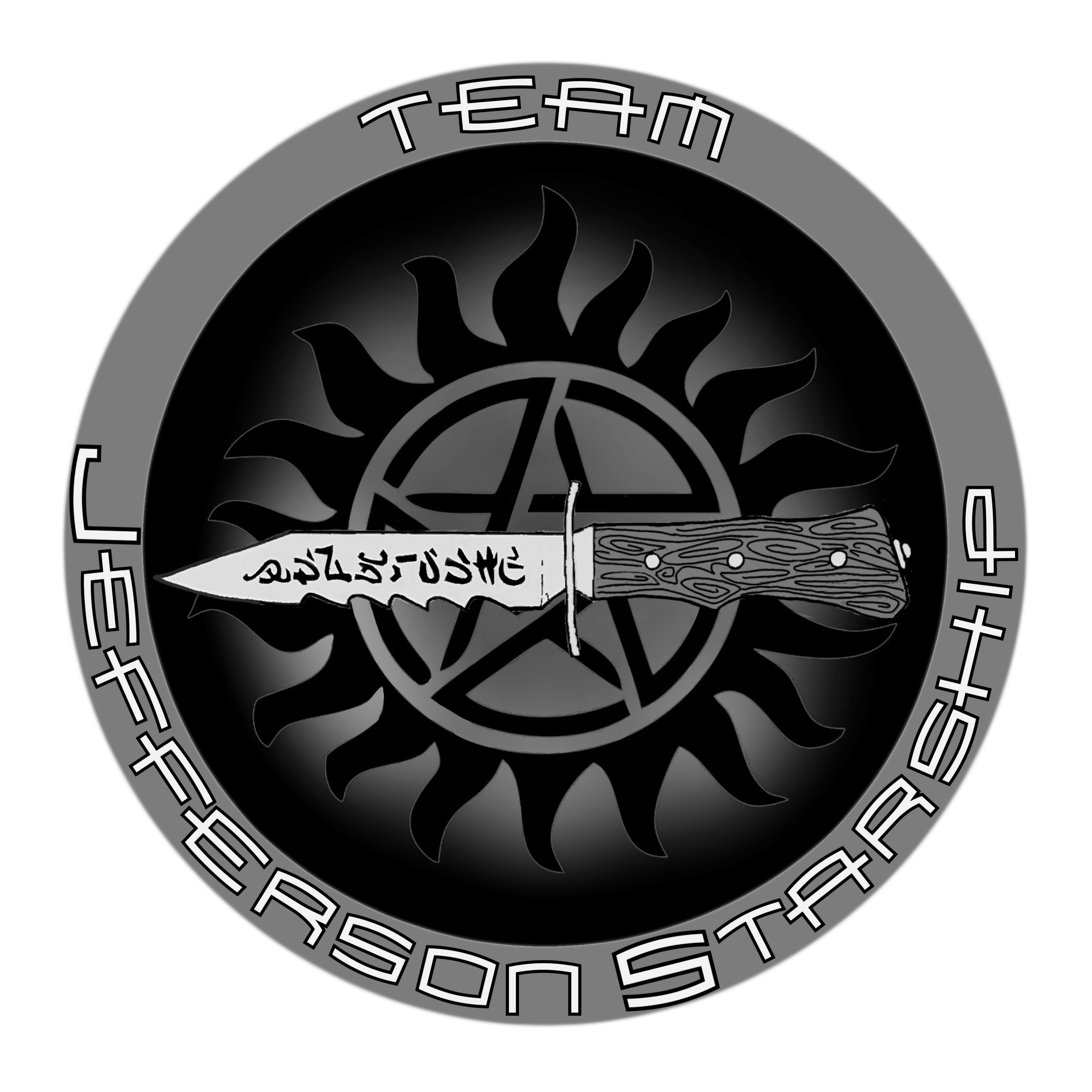 This attraction was reviewed on October 25, 2019 by Team Jefferson Starship.
How Do We Get These Scores?

Final Score:

8.66
How Did We Get This Score?

Summary:
Situated in the countryside outside of Rockwell, NC, Boogerwoods is wrapping up its 42nd year with a storied history of entertainment and excitement. A charity supporting Cystic Fibrosis research, this haunt is a prime example of what a dedicated group of passionate people can achieve. Though there are scares aplenty spread across the attraction, there is also a great deal of laughter and excitement that make an annual visit to Boogerwoods a treat to look forward to.
Boogerwoods is predominately a theatrical haunt with more than a dozen entertaining scenes that guests often not only witness, but also participate in. Because of that, only a limited number of tickets (including fast pass tickets) are sold each night. In fact, tickets are frequently sold out even before the attraction opens for the evening. But, this is one experience that is completely worth every penny.
---
Cast: 8.62
How Did We Get This Score?

Visitors to Boogerwoods are led along the winding and twisted trail by a pair of guides ' one of which leads, one of which follows. These guides not only take you to each scene, but they are often the stars of the show. Though they do have some scripted dialogue that often introduces each of the scenes as you approach, they are also witty enough to engage with and entertain their guests as they travel. While we have occasionally had the same guides during different trips to Boogerwoods, we have never experienced the same journey twice. This year, we made our journey with the Colonel and his companion, the Chicken-man. They were a delightful pair that we had not yet experienced. While the Chicken-man wasn't particularly talkative, he made up for it in energy and the occasional cluck.
Each time the cast, usually the guides, deliver up a unique evening of entertainment based on how the group of guests react to things. Our advice: get into the spirit of things and throw yourself completely into what is going around you at Boogerwoods. If you're asked to carry a rubber chicken or a gold coin or even to just 'get down' ' then you know what you have to do!
---
Costuming: 8.35
How Did We Get This Score?

We witnessed a wide variety of costuming at Boogerwoods ' from decked out pirates to asylum patients to traditional movie villains like Jason and Michael Myers. All of these folks were unique and readily identifiable. Even if we weren't quite sure what we were seeing at times (the manager at Club Booger! What was that?!), the various boogers and spirits and characters of the haunt were all decked out in a variety of appropriate attire, makeup, prosthetics, and masks.
Even the individual clowns in Uncle Jim Booger's Clown School were each personalized and distinct – from the young woman at the door to the members within.
---
Customer Service: 8.96
How Did We Get This Score?

Boogerwoods is easy to locate, both in person and online. The attraction is cash only ' so be sure to plan ahead for not only your tickets, but also for snacks and merchandise. Every year, Boogerwoods has a slightly different selection of t-shirts, for example, so if you see one that you really like, it's best to grab one (or more) while you can since there's no guarantee that one will be there next year.
The attraction is, essentially, a walking trail. We not only walked from scene to scene throughout, but there were also stairs to climb, slides to descend, and narrow passages to squeeze through. Much of the walking is across wooded trails complete with dips, rises, and the occasional tree root. However, as stated above, every group going through has two guides with them ' one in the front, and one in the rear – either of which is immediately on-hand to help with the terrain. It's recommended that if you've got an issue with stairs or motion sickness or the like, to inform your two guides early on in your journey. Not only are the guides there to keep guests safe while walking through the woods or stepping into various scenes, but they can also make sure that a visitor's experience isn't ruined by the extreme nature of some of the scenes.
Again, we feel its necessary to point out that Boogerwoods frequently sells out of spots both for general admission and for fast pass. If you are planning a visit to this highly entertaining haunted attraction, plan ahead and arrive early. The wait in the general admission line can stretch into hours, but it is a show that we highly recommend.
---
Atmosphere: 8.58
How Did We Get This Score?

The exterior of Boogerwoods is well-lit and the waiting line for general admission boasts a large projection screen as well as passage past a few little static scenes. Screams and roaring chainsaws can be heard past the high wooden walls ' a highly anticipated sound that we have come to associate with an evening of fun at a Southern haunt.
Boogerwoods also has a number of decorated vehicles sitting in its parking lot. These are outfitted with art and props that advertise one of the interior scenes from the haunt itself and provide a great opportunity for photos before you reach the line.
---
Special Effects:

9.11
How Did We Get This Score?

While Boogerwoods has some staples of what guests might expect to find at a typical haunted attraction ' there are clowns and asylum patients, for example ' there are also a number of spectacles that are exclusive to this unique haunt. Typically, this is because the crew at Boogerwoods have created these various props, effects, and scenes themselves, pouring creative energy and talent into delivering a show like no other. Not only that, but some of the effects are surprisingly human-powered ' a fact you would never realize while you are inside the scene itself. When there are props or effects that are mass-produced, they are still utilized to great effect, either as part of the scenery or altered to fit their surroundings. In many of the scenes, sounds as well as music are utilized to great effect, heralding what is to come or surrounding the guests and immersing them into the action.
---
Theme:

N/A
How Did We Get This Score?

The various scenes spread across the Boogerwoods attraction do not hold a common theme across their displays. Though the term 'booger,' here meaning a monster, a ghost, or a phantom, reoccurs across a variety of the scene names, there is little else to tie the scenes together except the entertaining journey that the guides lead visitors along. Despite this, the trip is an enjoyable one filled with one diversion after another as each scene builds to the need for a sudden exit from the denizens within.
---
Scare Factor:

8.42
How Did We Get This Score?

Boogerwoods, to us, was focused primarily on entertainment first and scares second. That doesn't mean that it won't present some frightening moments ' almost every scene has a sudden ending with a need to flee, be it from angry spirits, enraged psychos, or the ubiquitous chainsaw-wielding horror. Occasionally, there are other kinds of scares to break-up the routine ' be it spine-tingling comments or sensory-blinding darkness. But in the same vein, there are also great moments of fun ' from impromptu dance parties to relaxing upon a bench in a tropical jungle. Some of these moments are just for the enjoyment and some are geared to get guests to lower their guard. You'll never quite know which is coming next at Boogerwoods.
---
Entertainment & Value:

8.6
How Did We Get This Score?

Once released from the Holding Tank (where we received the rules and met our guides), the journey through Boogerwoods took us about 47 minutes. Given that the price of a general admission ticket is only $20, that means that guests get an amazing return of 2.35 minutes per dollar spent. Given the fun and excitement inside, it's not hard to see why Boogerwoods has garnered such a following over the past four decades. 'Still scaring because we keep caring,' is one of Boogerwoods' mottos, and it was obvious to us that the cast and crew here care very much. Boogerwoods deserves a spot in every haunt-lover's traditional visits during the season.
We must mention again that Boogerwoods is a charity haunt. The actors and staff are all volunteers and money from the haunt goes to support Cystic Fibrosis. The crew and creative forces behind Boogerwoods are personally invested in this charity and the haunt is both a labor of love and a tribute to those lost.
---
How Did We Get These Scores

Promo Images:
Click to Enlarge
---
Guest ReviewsGuest Average: 9.33 out of 10
John Adams – 10/10 – October 20, 2018Best I have been to in NC
Nikki Barnes – 10/10 – October 22, 2016We do haunts all over the country, and Boogerwoods is our all time favorite. It is scary, funny, and …show more all proceeds go to charity. Everyone works so hard, and you can tell they love what they do! The sets are detailed and the guides are witty and so enjoyable! We will never miss this haunt because it is unlike anything else out there! We love it!
Anthony – 8/10 – October 15, 2021Great place to go! The only problem I had was 12 people total in group 14 with guides!Not enough …show more space in scenes very uncomfortable