Review of Boogerwoods Haunted Attraction Haunted Attraction
Review of Boogerwoods Haunted Attraction Haunted Attraction
Review of Boogerwoods Haunted Attraction Haunted Attraction
Boogerwoods Haunted Attraction – Full Review
Boogerwoods Haunted Attraction is a Haunted Attraction located in Rockwell, NC.
725 Phaniel Church Road, Rockwell, NC 28138View All Details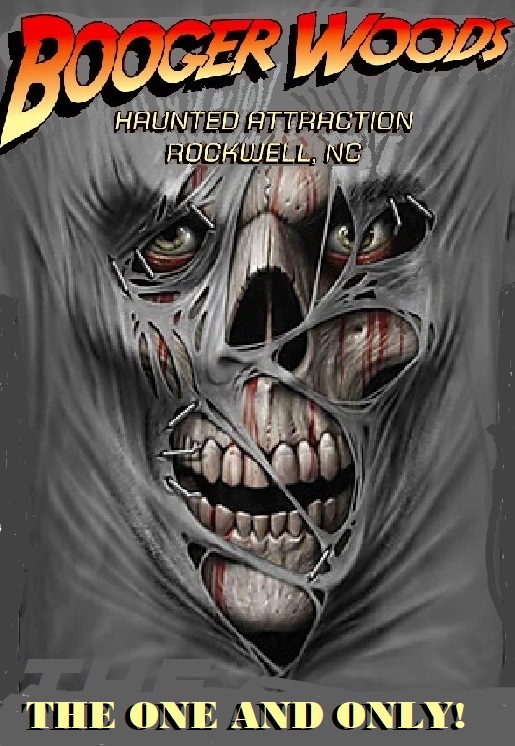 Features:
Free Parking, Restrooms/Porta Potties On-Site, Food/Concessions, Gift Shop/Souvenirs, "Old-School" (Low Tech), You will NOT be touched, Movie Characters, Original Characters, Uncovered Outdoor Waiting Line, Family Friendly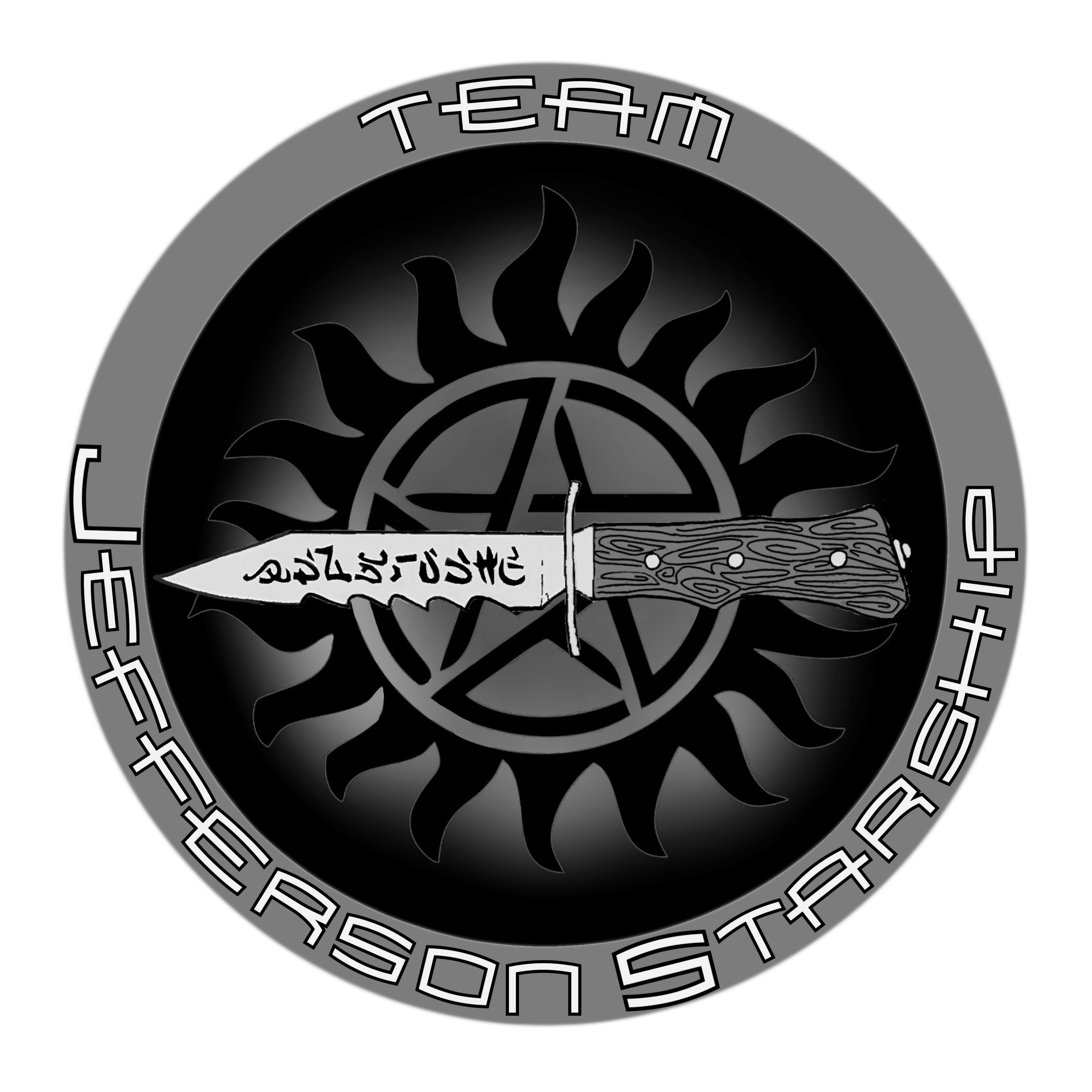 This attraction was reviewed on October 17, 2020 by Team Jefferson Starship.
How Do We Get These Scores?

Final Score:

8.83
How Did We Get This Score?

Summary:
There may be a global pandemic raging, but the fun is still ongoing at Boogerwoods. We make an effort to get out to this unique haunt every year and we were lucky enough to get in to see them again. This year, because of various restrictions, Boogerwoods has an even more limited set of tickets – if you haven't arranged to get yours, act quickly! We look forward to this unique night of entertainment and can't help but recommend it to others. This theatrical haunt does as much to immerse visitors into the act, providing everything from scares to laughter.
This year, there are no standard tickets and fast pass tickets, but instead, one single class of ticket that moves patrons through at a rapid pace in an attempt to decrease the number of people waiting in line at any one time. As always, this haunt supports Cystic Fibrosis research through its ticket sales and the work of its dedicated volunteers.
---
Cast: 8.67
How Did We Get This Score?

Boogerwoods uses a pair (or more) of guides for each group that dares to enter. These guides are as much a part of the show as the various hillbillies, asylum patients, bar patrons, pirates, and more, that populate the woods outside of Rockwell, NC. There are a number of different sets of guides and therefore visitors won't know who will be leading their group until their arrival in the Holding Tank.
Because of the interactive and immersive nature of this haunt, we highly encourage guests to not only get into the spirit of the season but also get involved with the various acts and scenes. Patron interaction not only is encouraged, but it is also a part of the show itself. The cast of volunteers is vast and clearly passionate about their chosen cause.
---
Costuming: 8.49
How Did We Get This Score?

There are a lot of different characters inhabiting Boogerwoods – everything from classic movie characters to some unique pirates, monsters, boogers, and patients. Each of these has some variety of make-up and clothing, masks and prosthetics that make them one with their surrounding sets. Each of the scenes that we went through had its own style and characters reflected in the costumes. All of these were detailed and complete, from an angry camp manager's shovel to a pirate's cutlass. While the individual costumes may not be the most creative things that we've ever seen, they are all utilized to great effect.
---
Customer Service: 9.24
How Did We Get This Score?

Boogerwoods has a web presence that keeps folks updated on times and prices. This year, all tickets are a single standard price ($30) and are sold in blocks of 8-12 individuals for 10-minute time slots.
This haunt is a walking trail – walking through woods, through narrow passages, up stairs, down slides, and being subjected to a variety of different effects like car-crashes, rooms caught in tornadoes, and so on. The guides are there to make sure that guests not only keep moving at the appropriate times but also provide a measure of safety. Still, guests should not be the faint of heart as the path available is a mix of high adrenaline entertainment.
It should be noted that all of the staff at Boogerwoods are volunteers and that profits from the haunt go to charitable medical research. Not only do dollars spent provide entertainment for the guests, but also go to helping others. Witnessing the work and dedication of the staff to their chosen cause is an amazing thing and a credit to the memory of those who have gone before. 'Still scaring because we keep caring,' is a Boogerwoods motto and central to the haunt.
---
Atmosphere: 8.84
How Did We Get This Score?

Boogerwoods's exterior is marked out with a variety of 'costumed' cars inspired by some of the more popular scenes. The queue-line is decorated with a variety of seasonal accouterments and a monitor overhead displays a variety of movies and videos. Depending on the time, some of the various guides may even appear to entertain the guests during the brief wait. We were on time to witness a stunning serenade by the Boogerbusters before they leaped down into some of the awaiting crowd to elicit an echoing chorus of screams.
While some of this seasonal, Halloween decor does help set the mood, there is likely nothing that could adequately prepare a guest that has never before entered Boogerwoods.
---
Special Effects:

9.17
How Did We Get This Score?

For over four decades, Boogerwoods has been serving up entertainment. While there are a variety of purchased spot-light props, the vast majority of the sets and creations at this haunt are unique things that have been built in-house. The enthusiasm and energy of the crew here comes through in the surroundings and sets that work as a backdrop to the actors. Sometimes those sets become center stage and are the star of the scene itself.
---
Theme:

N/A
How Did We Get This Score?

There is not a singular theme across the Boogerwoods attraction except for creative adaptations of the term 'booger' – in this case, a monster, ghost, or phantom. Instead, each of the various scenes along the journey are filled with entertainment in the form of music, puns, jump scares, and shocking thrills.
---
Scare Factor:

8.72
How Did We Get This Score?

This family-friendly haunt focuses on bringing an evening of entertainment – an evening that we look forward to months prior to Halloween. While there are a number of jump scares, chainsaw-chases, and suspenseful reveals, Boogerwoods has developed its own immersive and interactive style that we have found nowhere else.
The fantastic fighting finale of the Flatback is a frenzy-filled, ferocious experience that we enjoy every year. It's a great ending to an evening of fun that was filled with sudden dance parties, shared shots of 'snot rockets,' and circling round-and-round in a crazy maze.
---
Entertainment & Value:

8.8
How Did We Get This Score?

A guided tour through the various scenes within this haunt takes about 50 minutes, and tours (of 8-12 guests) start every 10 minutes. Though it can be hard to get tickets, with a cost of only $25, the minutes per dollar at Boogerwoods is a whopping $2/minute. That's an amazing value no matter where you go for a haunted attraction; for one as unique and as entertaining as Boogerwoods, it is a small price to pay.
---
How Did We Get These Scores

Promo Images:
Click to Enlarge
---
Guest ReviewsGuest Average: 9.33 out of 10
John Adams – 10/10 – October 20, 2018Best I have been to in NC
Nikki Barnes – 10/10 – October 22, 2016We do haunts all over the country, and Boogerwoods is our all time favorite. It is scary, funny, and …show more all proceeds go to charity. Everyone works so hard, and you can tell they love what they do! The sets are detailed and the guides are witty and so enjoyable! We will never miss this haunt because it is unlike anything else out there! We love it!
Anthony – 8/10 – October 15, 2021Great place to go! The only problem I had was 12 people total in group 14 with guides!Not enough …show more space in scenes very uncomfortable