Boogerwoods Haunted Attraction – Full Review
Boogerwoods Haunted Attraction is a Haunted Attraction located in Rockwell, NC.
725 Phaniel Church Road, Rockwell, NC 28138View All Details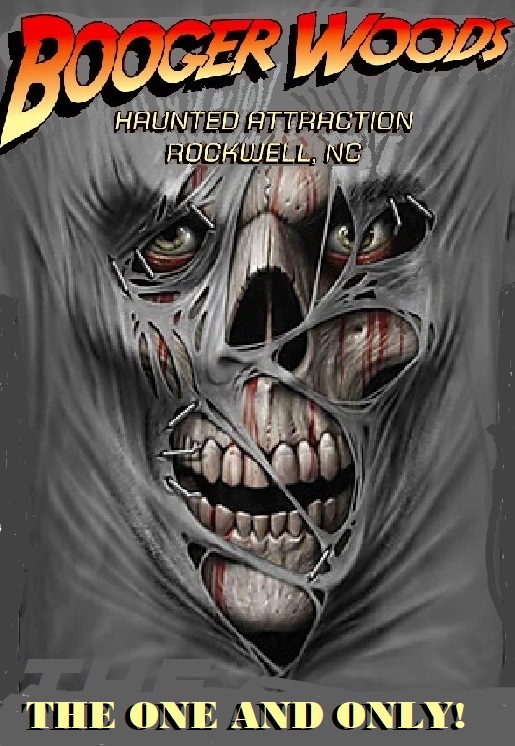 Features:

Free Parking, Restrooms/Porta Potties On-Site, Food/Concessions, Gift Shop/Souvenirs, "Old-School" (Low Tech), You will NOT be touched, Movie Characters, Original Characters, Uncovered Outdoor Waiting Line, Family Friendly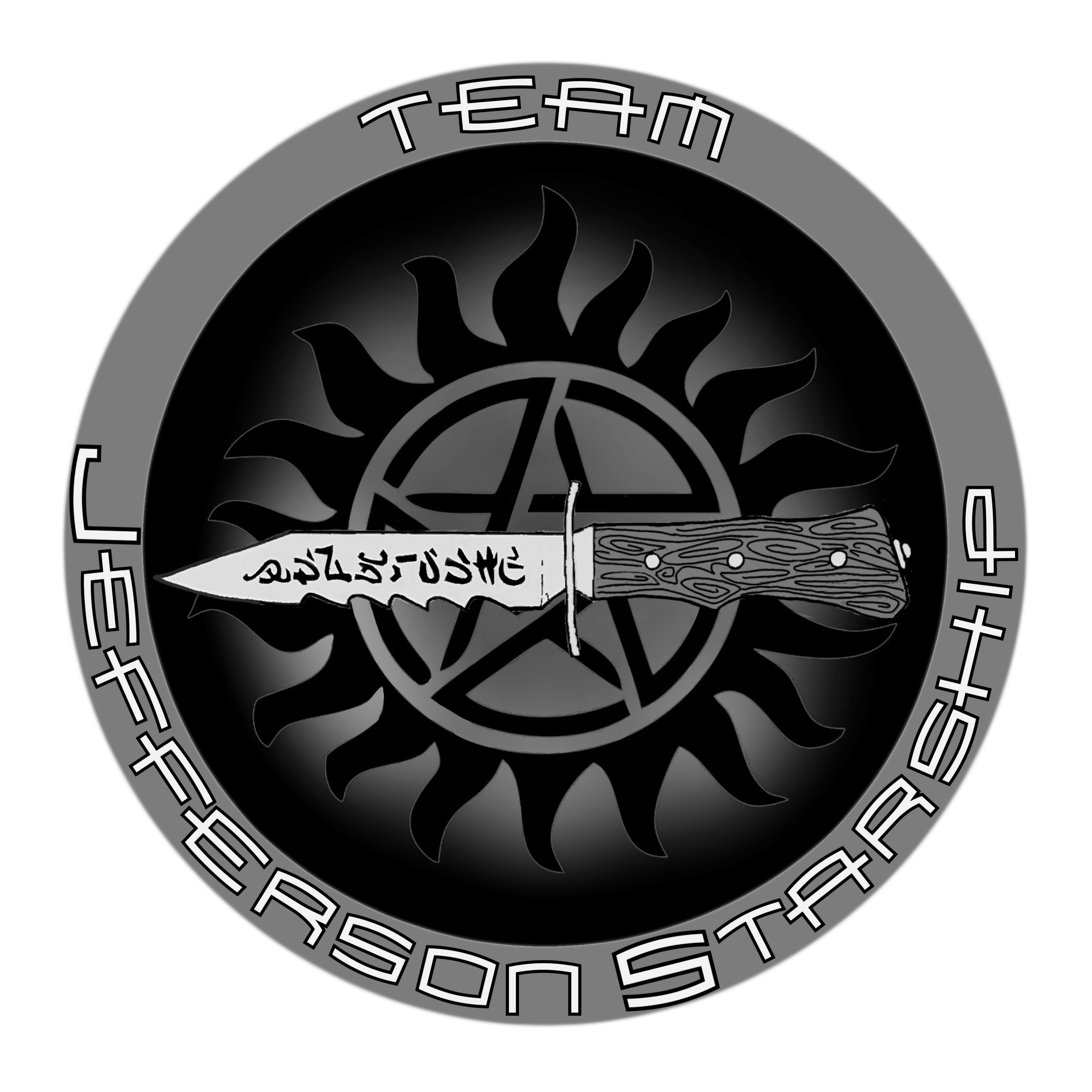 This attraction was reviewed on October 16, 2021 by Team Jefferson Starship.
How Do We Get These Scores?

Final Score:

8.89
How Did We Get This Score?

Summary:
We traveled out to Boogerwoods again this year to check out this one-of-a-kind show. The cast and crew of Boogerwoods, an all-volunteer group dedicated to a cause, pour their hearts and souls into this unique haunt, and that dedication is front and center throughout the attraction.
This guided tour through a variety of different themed sets is custom-built to drag reactions out of guests ' from screams of laughter to shrieks of fear. This haunt always tops our personal list of must-see attractions. The love and care of over a hundred volunteers flows through this haunt and welcomes its repeat customers home every year.
---
Cast: 8.86
How Did We Get This Score?

A small crew of costumed haunters (as well as some folks behind the scenes in some cases) staff each of the scenes within the woods at Boogerwoods. Each of the scenes are different, many of them inspired by classic films (horror and otherwise) and other unique creations.
We find ourselves bringing up Boogerwoods frequently when other people ask us about haunts because of how interactive the actors here are. In each scene, the guests are made to be a part of the show in one way or another. For example, during our most recent visit, parts of our group were singled out to deliver a chainsaw to be repaired, to give a cursed coin to a pirate captain, called out for not enthusiastically dancing at the nightclub, and directed to kiss a severed head in order to save the whole group.
Since this is a guided tour, each group of guests through the 'Woods will be slightly different based on the costumed and in-character guides assigned to them. During our visit, we were led by the Lone Ranger while his companion Tanto brought up the rear (and occasionally fought off the various monsters and creeps to give us time to escape). There were a few changes to some of the older scenes where there were fewer actors present, but in most cases, these were almost complete revisions of those older scenes. New visitors would likely not even notice the staff reductions in these areas.
---
Costuming: 8.53
How Did We Get This Score?

There were, of course, a wide variety of costumes in the 'Woods given how widely different the scenes are. Each of the inhabitants, be they pirates, club-goers, or silent stalkers of the Silver Screen, were all dressed in appropriate garb. Makeup, where used, was decent, but the masks used at Boogerwoods were all on point. Some of them were very realistic, so convincing that some of our team thought they were real.
---
Customer Service: 9.24
How Did We Get This Score?

Boogerwoods maintains a website packed with tons of information ' from the various scenes on display to ticket prices and dates of operation. Open only a limited number of nights with only a limited number of tickets available for each evening's time slots, it is best to plan your visit to Boogerwoods in advance. Most nights actually wind up selling out completely!
Parking is in a wide lot in front of the haunt. The lot is lit from adjacent to the haunt itself, so parking near the road is in dimmer light. In addition, there were no parking attendants the night we visited. That said, since all tickets are sold for timed slots there shouldn't be too much of a crowd even when the lot is mostly full.
The guides that accompany each group through the haunt are there to provide a bit of extra light for dark spaces, offer a hand for places where tree roots grow up through the trail, near stairs, or where a door seal might have a step-down. The non-costumed staff out-front are friendly and easy to talk to, more than willing to help fill a few minutes of waiting to talk about the haunt, its history, and more.
---
Atmosphere: 8.84
How Did We Get This Score?

Boogerwoods is very active in events near to the haunt, frequently appearing in parades and participating in other fall events. Many of the 'costumed' vehicles that they use for these appearances, which are decorated similar to vehicles from movies like Ghostbusters, or Jurassic Park are on display along one edge of the parking lot along with a decorated hearse or two. The queue-line area is decorated out with a variety of spooky props, movies playing overhead, seasonal music, and the occasional distant roar of chainsaws and screams from the haunt just beyond the wall.
While these things all relate to one scene or another within the haunt, there are still tons of surprises waiting beyond the holding tank. Guests are advised to arrive 15 to 30 minutes before their scheduled time ' mainly to ensure that there is time to get tickets and enjoy the atmosphere in the queue area. We enjoyed looking at everything around us, sometimes from near one of the burn barrels filled with fire in an attempt to ward off the chill winds from the late October night.
---
Special Effects:

9.17
How Did We Get This Score?

While Boogerwoods does boast some haunted house standards like roaring chainsaws or strobe lights in dark mazes, there are also a number of scenes that contain set-ups and special effects custom-built by the staff. Some of these thrilling creations are unique to Boogerwoods.
Many of the scenes and effects are meant to make one or two people from among the guests center stage during the performance. As the guides escort the guests, along with some witty banter, to each scene, they also work to ensure that nearly everyone in each group of 8 to 12 guests gets to be up close and personal with the effects, actors, and scenes.
We followed the Lone Ranger from the Holding Tank to catch a wild Taxi ride through the woods and campgrounds, out into a small engine repair shop, and on and on through a variety of places. Boogerwoods has made a lot of additions and changes since last year. We enjoyed the attack of the Kraken on the pirate ship in particular. The various walls that have been erected are also a bit of a welcome addition, hiding many of the sets and scenes until the last minute leading to a few surprises and gasps of delight from our group.
---
Theme:

N/A
How Did We Get This Score?

We know from several visits to Boogerwoods that the only connecting theme between the various scenes is that 'Booger' is a Southern word that is sometimes synonymous with spirit, ghost, or monster. Many of the scenes throughout this haunt thus have 'Booger' as part of their name ' Club Booger, Boogerasic Park, and so on.
That much is still true this year, but the various horror movie characters have spread beyond the show's finale into more of the haunt ' or perhaps we're just getting better at recognizing all of them.
---
Scare Factor:

8.76
How Did We Get This Score?

Boogerwoods focuses on giving all of its guests a memorable evening of entertainment. There are a variety of scares ' we ourselves were chased from more than one scene by chainsaw-wielding madmen, irate pirates, roaring dinosaurs, and more. While being chased from each scene might seem formulaic, the distractions that precede each of these are as unpredictable and different as each of their surroundings.
We enjoyed all of the varied sights, sounds, and scares during our journey through Boogerwoods. The addition of Cabin 13 was a big surprise and the flatback finale is an experience that we always look forward to. We also enjoyed the new science lab and the revamped taxi service.
---
Entertainment & Value:

8.92
How Did We Get This Score?

Timed tickets have been kept over at Boogerwoods which means that every ticket is basically a fast pass to the front of the queue area. With minimal waits and a show that lasts about 50 minutes, the $30 price tag per person is a great deal. Couple that with the fact that Boogerwoods is a charity haunt where all proceeds go to the Cystic Fibrosis Foundation.
The combination of unique sets and effects, a dedicated and passionate staff, and an amazing minute per dollar ratio make Boogerwoods a haunt that we can't help but recommend to folks who are looking for an evening of fun and entertainment.
---
How Did We Get These Scores

Promo Images:
Click to Enlarge
---
Guest ReviewsGuest Average: 9.33 out of 10
John Adams – 10/10 – October 20, 2018Best I have been to in NC
Nikki Barnes – 10/10 – October 22, 2016We do haunts all over the country, and Boogerwoods is our all time favorite. It is scary, funny, and …show more all proceeds go to charity. Everyone works so hard, and you can tell they love what they do! The sets are detailed and the guides are witty and so enjoyable! We will never miss this haunt because it is unlike anything else out there! We love it!
Anthony – 8/10 – October 15, 2021Great place to go! The only problem I had was 12 people total in group 14 with guides!Not enough …show more space in scenes very uncomfortable