Brimstone Haunt – Full Review
Brimstone Haunt is a Haunted Attraction located in Wilmington, OH.
472 Brimstone Road, Wilmington, OH 45177View All Details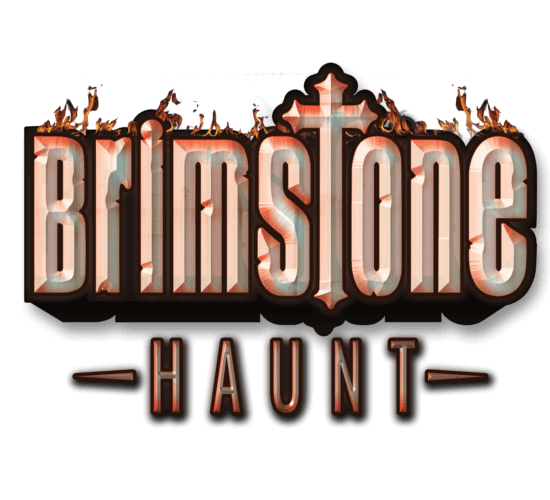 Features:

Paid Parking, Restrooms/Porta Potties On-Site, Food/Concessions, Gift Shop/Souvenirs, Special Events, "Hi-Tech" Attraction, You will NOT be touched, Original Characters, Uncovered Outdoor Waiting Line, Indoor/Outdoor Attraction, Family Friendly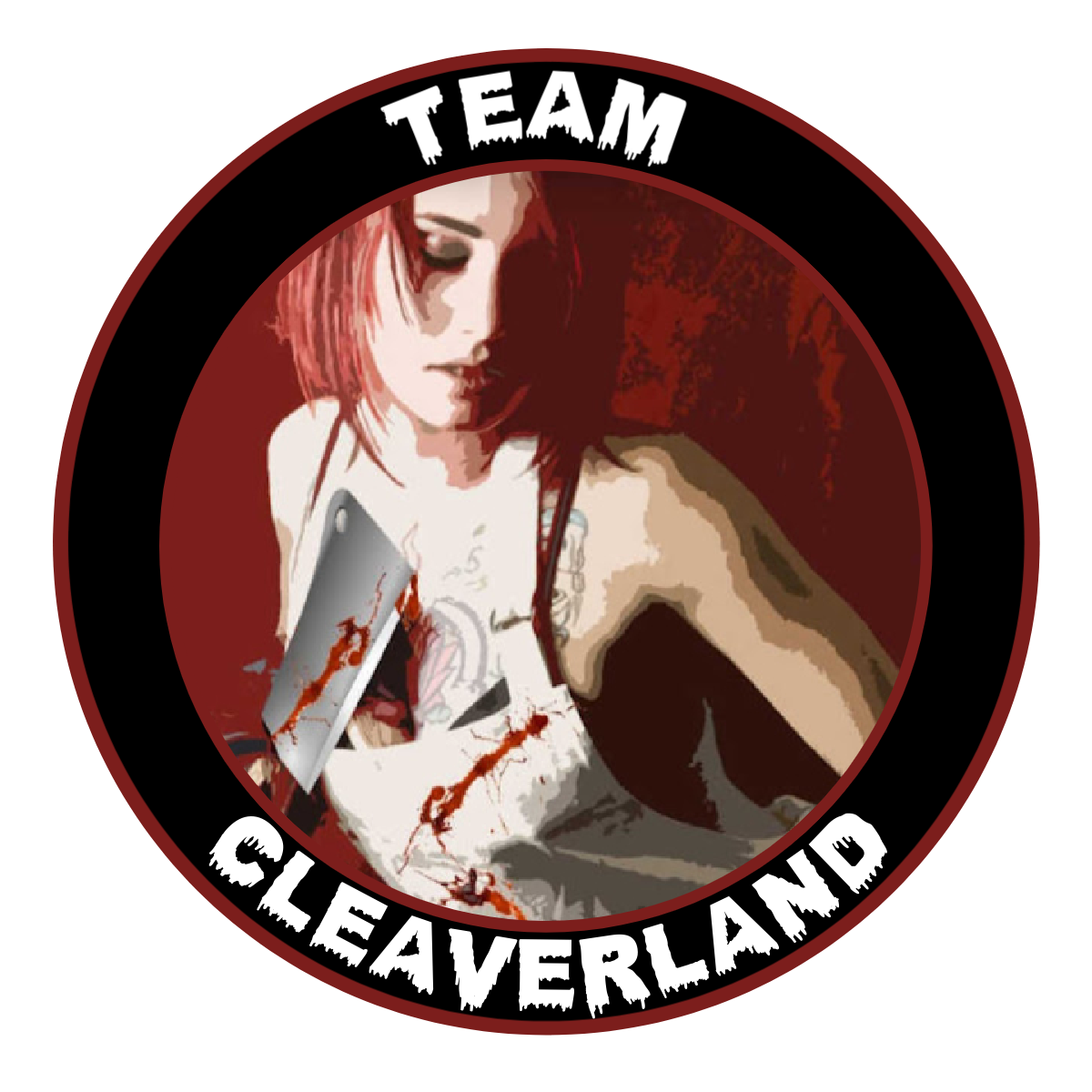 This attraction was reviewed on October 12, 2019 by Team Cleaverland.
How Do We Get These Scores?

Final Score:

8.37
How Did We Get This Score?

Summary:
Brimstone is an archaic term for the element of sulfur, allegedly the rotten-eggy accompaniment to infernal incursions into the mortal realm. Brimstone, the haunt, sprang from the demise of a Cincinnati area attraction that was semi-legendary in southern Ohio circles: the Springboro Haunted Hayride and Black Bog. Many of the props and even at least one vehicle at Brimstone, now in its third season, hail from the earlier haunt.
For 2019, Brimstone has added a new feature to last year's Forgotten Forest Trail and the Brimstone Haunted Hayride: Psychosis, its first indoor attraction. There's also a new add-on called Zombie Assault, an ingenious and pretty cool simulation ride (covered in the last section, Entertainment & Value).
Both of these new additions are quite intense and enhance making the Brimstone experience a good deal!
Hayride: 8.31
Trail: 7.95
Psychosis: 8.59
---
Cast: 8.01
How Did We Get This Score?

The cast in Psychosis was small, but made an impact. Most impressive were the evil looking and acting clowns, especially the one with a black and white color scheme.
The trail could have used a few more characters, as we walked for some longish stretches without a whole lot happening. A good mix of horror types could be seen. Standouts here were the Boogieman, who came straight out of our worst nightmares, the imperious spider queen, and the missing kids from all those milk cartons.
The hayride had very active and interactive actors boarding the ride and cavorting to and fro between the seats. The strongest performers book-ended the journey: starting with the opening trio of murderous freaks, and ending with the circus psychos. Special props must be sent to the dude who performed several sliding maneuvers on the wagon's floor!
Hayride: 8.11
Trail: 7.78
Psychosis: 8.14
---
Costuming: 8.13
How Did We Get This Score?

Masks and makeup were for the most part nicely done. The ones to remember were the Boogieman, who had a bodacious look with razor sharp teeth filling up a good portion of his face, and the Psychosis clown who sported an intensely evil black and white design face and matching domino duds.
Other notables included the trail's lizard lady, rotting facial flesh applications on the hayride, and a dusty cow skull mask on the hayride (comics fans, think Judge Mortis from Judge Death's crew in 2000 AD/Judge Dredd).
Some cowboy-ish street clothing (plaid work shirts with jeans, etc.) was used on the hayride, mostly we think to signify that these were just your average everyday murderous countryside psychos who wanted to plant hooks in your head.
The trail used more complete costumes, including appropriate attire for the milk carton kids, like a fully uniformed Little League player. Somewhat counter-intuitively, the dark attraction Psychosis seemed to have the most complete costumes, at least what we could tell from the short intervals of bring-the-lights-up mayhem when we could see them!
Hayride: 7.96
Trail: 8.07
Psychosis: 8.37
---
Customer Service: 8.56
How Did We Get This Score?

Brimstone Haunt is located in Wilmington, just off I-71 between Columbus and Cincinnati, and situated on what else but Brimstone Road! What a crazy coincidence. The street name alone should have been a dead giveaway, but in any case the GPS led us straight to it, aided by an illuminated sign on the way in.
Free parking is available on a ridiculously large grass field. The site also hosts the Ohio Renaissance Festival, so there's plenty of space. We were told that more than 5,000 cars were there the weekend before! As a result, it can be a looong walk to the site on a busy night. Wear good shoes to navigate some trench-like impressions in the ground and bring your phone/flashlight. Parking staff were on hand to show us where to go, thankfully!
All sorts of merchandise were proffered for sale, including lots of clothing options… the sign on the window listed nearly 20 items!
For those who like a bite to go with their fright, please note that Brimstone has a top-notch snack bar. The cocoa was hot and tasty. The soft pretzel was what the pretzel places in the mall wish they could serve. The one we devoured was of a very satisfyingly plump size, unbelievably puffy and fluffy, with a nice dose of salt. Super-yum. If the hot dogs and nachos are the same as what we had last year, they too are superior examples of culinary delectability. There's even a stand to get your beer on!
Lots of staff and security made themselves visible in matching dark branded shirts. The trail was about as smooth and obstacle-free as one could hope for. Lanterns raised to light the exit from the hayride wagon was a very much appreciated safety touch. If you do Zombie Assault, definitely watch your head going in… the 6-footer in our party bonked his dome on the way to sitting down inside even after repeated warnings.
---
Atmosphere: 8.53
How Did We Get This Score?

Approaching the attraction from the parking field, we got the very appealing sense of a big fall festival going on at Brimstone. The requisite pumpkins, cornstalks, and hay bales were on hand, and there was a large circus-like tent covering a pavilion with a good number of picnic benches to enjoy the snack bar's tasty goodies.
Over by the trail entrance there was a sideshow freak style circus tent set up, complete with a carnival barker. See more on this in Entertainment & Value at the bottom of the review.
The decked-out Brimstone hearse welcomed all to the grounds, and there were some other vehicles as well. A roaring fire was a welcome sight and warmed up the crowd on this chilly night. Roaming actors worked the crowd, such as Chop Shop Charlie, who had seen perhaps one too many in the Fast and the Furious franchise. (see photos for hearse and Charlie)
Psychosis had the most fearsome entrance. Projections of various shadowy horrors played on the exterior of the trailer that housed the attraction. All in all, Brimstone exuded an autumnal, festive, welcoming, attractive, and haunt-worthy atmosphere.
Hayride: 8.44
Trail: 8.44
Psychosis: 8.72
---
Special Effects:

8.67
How Did We Get This Score?

Brimstone scored high on the effects scale with cool fog, effective lighting, nicely detailed sets, and reportedly custom-made audio effects that really enhanced the action.
To begin with the audible side, on the hayride, speakers installed on the wagon made short work of bringing set-matched sounds to riders. On the trail, we winced at the horrible crunching sounds of spiders chewing on their victims (do spiders have teeth?). In Psychosis, music blared and loud noises assailed us, making the sounds as much of a weapon as the sudden bright lights and menacing actors.
Pyro effects erupted in a couple places on the hayride …they look great, and they sure feel good on a cold night!
Standout sets on the trail were the spider nest, where we had to crouch and bend to make it through the webs, and an impressive waste site with glowing, spewing radiation barrels. The hellevator offered a pretty rough ride and let us off at a moodily lit cavern setting.
Psychosis pulled a little bit of everything out of its wondrous grab-bag of tricks: compressed air blasts, enclosing walls, hidden doors, a giant transformer-style robot, and massive power tools comin' at ya, as well as the aforementioned lights, noises, and loud music.
Hayride: 8.68
Trail: 8.68
Psychosis: 8.65
---
Theme:

N/A
How Did We Get This Score?

Themes weren't really followed. The hayride was a hayride with scenes, the trail was a trail with scenes, and Psychosis was a walk in the dark with brief blasts of total insanity.
---
Scare Factor:

8.43
How Did We Get This Score?

When we hear the words dark maze, our eyes usually glaze over with boredom. However, Psychosis was not your usual dark maze with mindless minutes of walking around and bumping into walls.
It got our hearts pumping triple time, with all of the effects mentioned in the Special Effects section and the actors listed in the Cast section, plus a soiled-pants worthy drop window scare. It would be dark, then a blast of light and sound would briefly reveal some sinister scene or evil actor or both. We were shaky and had to collect ourselves after exiting this total assault on our senses.
The hayride and trail were decidedly more sedate, but still offered up some solid startles. The hayride's chainsaw guy got right in everyone's grill and dragged his saw on the seating and poked it under our legs, freaking out multiple patrons. More exhilarating action occurred with not one, not two, but three different vehicles giving chase …if you're in the back end of the wagon, look for the Springboro logo on the hood of the black car as it locks onto the rear. Very coolio!
For the trail, the Boogieman most definitely took the creepy cake with super disturbing looks, sounds (that tongue flick …yick), and behavior.
Say, does anyone else hate grates and avoid them at all costs when walking or driving? This team does, and so the grated hellevator at the beginning of the trail gave us uncomfortable fits!
Hayride: 8.15
Trail: 7.99
Psychosis: 9.15
---
Entertainment & Value:

8.35
How Did We Get This Score?

It took 39 minutes to get through the three attractions (18 minutes for hayride, 17 minutes for trail, 4 minutes for Psychosis). With the online combo ticket, admission is $26, which makes an MPD (minutes of entertainment per dollar spent) of 1.5. That's pretty good, particularly when you figure in the fun 'n' festive environment.
Many permutations of fast pass, group sales, online discounts, promo codes, and individual attraction tickets are available, please see the Score Sheet for a complete rundown.
There was a lot to do at Brimstone Haunt and all of it was enjoyable. The trail and hayride are reasonably family friendly; we'd think twice about taking a kid into Psychosis, due to its heavy intensity.
Speaking of intense, we wanted to mention the Zombie Assault simulator. It looked from the outside like an armored Humvee-like vehicle. Once inside the eight-seater and started up, it was a technical wonder, giving us a close-up glimpse into what it must be like to experience one of those cinematic besieged driving sequences.
The video (through windows on both sides and in front through the windshield) and audio were most impressive. Along with the pneumatics providing bumps and rollicking rolls, the entire presentation gave the illusion of movement through a zombie wasteland accompanied by gun-toting troops trying to clear the path of the undead hordes. With intense chase and battle sequences and packed with a big scare, we felt like this was worth the $5 charge for about a 5-minute ride.
Finally, for a dollar or two, the carnival barker (also a talented puppeteer) will show you some unbelievable critters within his tent. We did not get to sample these freaky wares because the time got away from us.
Brimstone offers a little something for everyone and can provide a great fright night out. There must be something in Wilmington's unholy water, because it's also home to other quality attractions (Twisted Trails and Wilmington Haunted Hollow Ride). Haunt nuts who start out early'not at the stated opening times, mind you, at least an hour before'might be able to hit all three of them (or at least parts) for a truly hauntriffic evening of bloody good entertainment. Now, we'd like to remind everybody one last time: get the Brimstone pretzel!
Hayride: 7.6
Trail: 7.8
Psychosis: 8.47
---
How Did We Get These Scores

Promo Images:
Click to Enlarge
---
Guest ReviewsGuest Average: 9.3 out of 10
Cheryl – 9.3/10 – October 19, 2019I bought a combo ticket online and got there on a Saturday right after 7pm. Went through the haunted …show more ride first. It's very family friendly, lots of characters got onto our tractor to scare us. Low level scares, though interesting fun scenes with skeletons and witches. Only one vehicle changed us. I wanted more (it was better with previous owner). Forgotten forest was awesome. Begin with an interesting start (don't want to reveal) and had just enough scary stuff to keep us happy. I love goulish scenes and there were plenty. Two girls, one who wore a mask to review a scary face, and the other who wanted to engage in a carving game… they were creepy. We walked very slow, so we let a lot (20?) of folks ahead of us so we could enjoy. The other walk-through we did, psychosis, was loud but SCARY! I'd wear my earplugs for that. We also let others go ahead of us. There was a mix of scary characters, moving walls with spikes, and scary scenes (strobes lights too). Awesome.I give the hayride an 8 and the walk-throughs each a 10.
---
Past Awards
---
2022 Awards
Demented Doctor (Given by: Team Enchanted Seance)
Boogeyman (Given by: Team Enchanted Seance)
---
2017 Awards
Creepiest Vocals - Boogieman (Given by: Team Zombillies)
Best Motorized Scare - Truck with c02 (Given by: Team Zombillies)
---