Bring Back the 80s at Bold Escape Rooms – Full Review
Bring Back the 80s at Bold Escape Rooms is a Escape Room located in , .
2420 Penn Avenue, Pittsburgh, PA 15222View All Details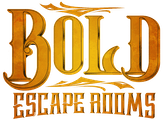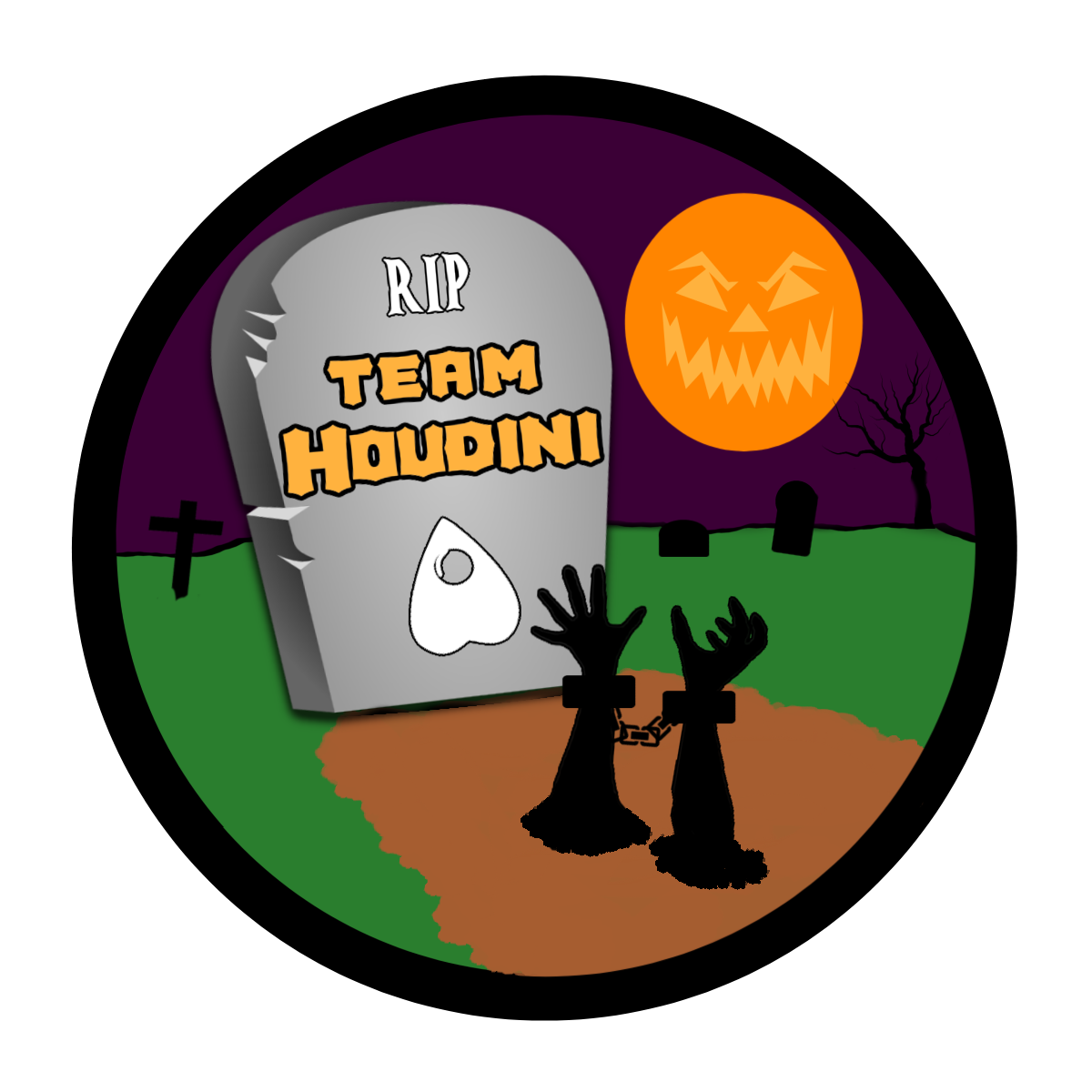 This attraction was reviewed on April 11, 2021 by Team Houdini.
Final Score:

9.09
Summary:
Bring Back the 80's is something I think of at least once a week. The movies, music, television, and toys seemed so much more fun. Maybe it's just nostalgia but it seemed like a happier time. So, I was absolutely thrilled when I found out Bold Escape Rooms was re-theming their 'Data Bass' room into an 80's themed room. Last year we reviewed 'Data Bass' and it was one of the most unique rooms we have assessed thus far but is this iteration more than just a re-skin?
The club is still called Data/Bass and it was Pittsburgh's hottest night club in the 80's. It was ahead of its time as it was the only club to have an 'electro DJ.' Then one day it closed down. There are several urban legends surrounding its sudden closure but no one knows for sure. Maybe it closed because the 90's arrived? I kid. Despite the club being abandoned for roughly 30 years you and your friends have decided to break in and start a bodacious bash.
Bold Escape Room offers two one hour escape rooms. 'Stalked by a Killer' and 'Bring Back the 80's.' As well as a 30 minute escape room 'Create a Clone.' Bold Escape Rooms is brought to us by the same creative minds that produced one of Pittsburgh's biggest haunted attractions, The Scarehouse. Each room offers a unique scenario with surprises along the way.
'Bring Back the 80's' was completely designed in-house, meaning the story, sets and puzzles are completely unique to Bold Escape Rooms. Each room provides two completely different interactive experiences. Bold Escape Rooms is also proud to be part of Pittsburgh's Strip District's Historical community.
---
Atmosphere & Customer Service: 8.3
Bold Escape Room was easy to locate using Google maps with the link from Bold Escape Room's website. As mentioned, it is located in Pittsburgh's Strip District and parking is located on the street or at any local parking lot. We were unable to find parking on the street but found a lot for a reasonable price less than a block away. The store front appears small but there are signs located on the front of the building, in the window, and on the sidewalk for the escape rooms as well as Steel City Axes. The lobby is located on the main floor and is ADA accessible.
The lobby has an interesting appearance. A mix of brick and wood walls house an unusual collection of oddities providing an old time feel. There are several taxidermy animals hanging from the walls, the most noticeable is the fox with a monocle standing proud in the middle of the seating area. Antique swords, a flint pistol, phonograph, and old pictures surround guests as they sit on the comfy chairs and couch. All these items remind me of something an old eccentric collector would have in his mansion. In a corner of the lobby the counter area had snacks and merchandise as well as iPads to sign waivers. If you do not want to touch the tablets you could also scan a QR code to use your phone to fill out the safety waivers. The bathrooms also followed the antique theme and were kept clean.
Regarding Covid -19, Bold Escape Rooms has an extensive policy on cleanliness to keep customers safe. Starting with booking private rooms only so you and your friends will be the only players in the room. Masks are to be worn at all times including in the game. Rooms are sterilized between groups. New paper clues are generated for each game. Staff members wore masks the entire time and social distanced from customers. Hand sanitizer is provided throughout the lobby and rooms. With all these procedures in place we felt comfortable with attempting their rooms.
---
Immersion: 9.17
Before entering 'Bring Back the 80's' our game master Jaymi explained the scenario and our goals. The main set up of the room has not changed from its predecessor. It is a large area that still has a futuristic look with some retro touches. It appears the way 80's movies portrayed the future. A large bar sits in front, records adorn one wall. However it does not immediately reveal itself as you start out in the dark. I mean this is a 30 plus year old abandoned night club after all. Once you solve a few puzzles and turn on the power the night club comes alive sending you back to the 80s.
The room completely transform(ers) (see what I did there) into a colorful 80's fever dream. Bright colors of light surge around the room. A colorful conversant carpet brought back memories of the neon colored floors seen in movie theaters, arcades and laser tags of the decade. I would like to have seen some additional 80's memorabilia hanging around, some record jackets, neon lights, black lights, movie posters, etc. I did like the Alyssa Milano picture and 80's Camero poster in the janitor's closet.
It's not all for show as the lights also play into some of the puzzles. My favorite part was when we turned the club on and the Electro DJ, Max Volume, came to life. He provided the party that would never stop. He provided us with totally awesome song clips of popular 80's dance music. Sometimes I just found myself singing and dancing to the music and not trying to solve any puzzles. Pay attention to Max as singing and dancing may be required. The music and sound was great but I would have liked it a little louder, especially when the DJ was talking.
The electro DJ provides some information to the story which was not quite as detailed as the original Data/bass but it was more concise. If we provide any more info it would spoil the room.
In our opinion, the room looked and felt like a night club. Once it comes alive with the lights and 80's music there is no denying the theme drawing you into an enjoyable immersive experience. The only issue we had was the loud banging coming from the axe throwing on the other side of the wall. At first we were curious as to what the loud banging was then we remembered the axe throwing. As mentioned, perhaps increasing the volume of the soundtrack and DJ would help with this issue. After a while we did get used to it but it did pull us from engagement a few times.
---
Gameplay: 9.3
The puzzles and clues were very unique to the room. All of them made sense and fit the club theme. These clues were a mix of first, second, and third gen puzzles. There were some similar puzzles from the old room but done in a fresh manner and there were some new puzzles that fit the decade better. The puzzles were interactive and kept us working together. A few red herrings definitely threw us off but not too much as we did escape.
Bring back the 80's has multiple endings as did its past incarnation. This time it provides a different ending depending if you escape or not. As we passed we got the good 80's ending, if we failed we would have been epically trolled.
Jaymi did a great job of providing clues as needed, up to three, as well as quarterly time checks, via walkie-talkie. Although, this felt slightly out of place for this room. Maybe time could have been provided from the DJ and the clues through the sound system to bump up the realism a bit.
---
Entertainment & Value: 9.57
I love the 80's! Although I remember the 80's fondly I was just a kid and half of our current group was not even born until the 90's. We never got to experience going to a club in the 80's but thanks to this room we have an idea of what it may have been like, minus the crazy electro DJ.
Currently, with Covid-19, the cost is $49.95 for a private room for 2 people. You can add additional people at $25 a person up to 8 people.
Bring back the 80's is more than a remake. Even for those who have experienced 'Data Bass,' it offers enough new features to warrant coming back to. A dope design, rad riddles, and bitch'n beats all created a righteous room that you will be stoked about. Like, for real! It was a gnarly time!
---
How Did We Get These Scores

Join ourspookyadventures!
We visit Halloween haunted attractions year-round! Follow us for haunted house walkthrough videos, behind the scenes footage, and more!