Carnage Haunted House – Full Review
Carnage Haunted House is a Haunted Attraction located in Columbus, OH.
3770 Refugee Road, Columbus, OH 43232View All Details
Features:

Free Parking, Restrooms/Porta Potties On-Site, Handicap Accessible, Gift Shop/Souvenirs, Optional Games/Midway, Special Events, "Hi-Tech" Attraction, You will NOT be touched, Original Characters, Indoor Waiting Line, All-Indoor Attraction, Family Friendly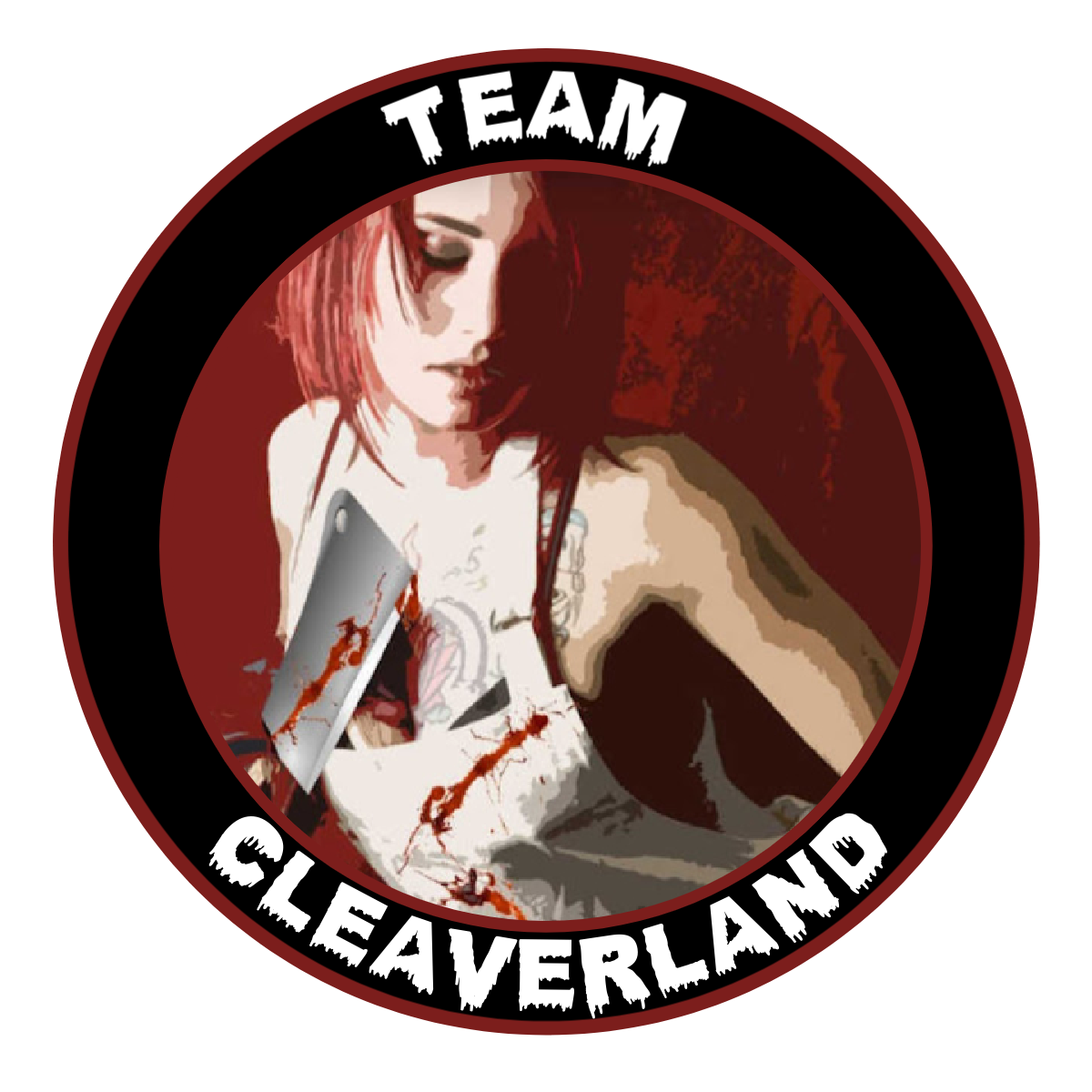 This attraction was reviewed on September 28, 2019 by Team Cleaverland.
How Do We Get These Scores?

Final Score:

8.65
How Did We Get This Score?

Summary:
Carnage. What a great name! This is the third year for Carnage Haunted House. It's also the final season in its current, original spot before moving to a bigger location next year.
Carnage has earned some fine accolades in its brief existence, and we agree that it's got a lot going for it.
---
Cast: 8.57
How Did We Get This Score?

A strong cast delivered convincing performances and several prolonged interactions.
Some of the standouts: the first character, a gravedigger, welcomed us into the creepy cemetery to help give the rules in an amusing fashion. Next up was the voodoo bayou queen, a very strong performer who took top honors for the night. She really set the stage for the early part of the haunt.
Soon after, a psycho killer and his pitiful victims provoked a strong reaction from us. Slabs the butcher invited us to take a close look at how the sausage is made.
There was an intense barber who wanted to give Sweeney Todd a run for his money, and last but no way least, a real life husband and wife team who played an obstetrician and pregnant patient. They had us watching with jaws open at a highly original and surprising scene.
There were some other 'victim' roles besides the ones just mentioned, a few more than usual it seemed, and they were all carried out with aplomb and healthy lungs.
Nearly 30 actors in all seemed to be a good total for the size and length of the walkthrough, but given the size of the crew, there were still several areas where opportunities appeared to be missed and we went unmolested.
---
Costuming: 8.92
How Did We Get This Score?

The costuming is impressive, detailed and distressed'especially in the early going, from queue actors to the rule giver and especially the voodoo lady, who wore an elaborate and magnificent get-up, certainly the best one we've seen through the early part of this season. There was a mix of masks and makeup. It was all worn and applied well, with some excellent subtle makeup effects.
---
Customer Service: 9.28
How Did We Get This Score?

Carnage was one of the easiest places ever to find, if you're having trouble locating it you probably shouldn't leave the house. It really couldn't be closer to the highway unless they set up shop right on the exit ramp. A large banner and vehicle out front announce its presence.
Parking is on-site, and it's all free, unlike previous years in which the overflow area carried a charge. Staff will direct you into the lot.
Everyone we met, from box office to security on down to the gift shop attendants and cafe guy, was genuinely friendly and engaging. The sizable gift shop stocks a nice assortment of keychains, some handmade jewelry, shot glasses, shirts and more.
Based on what we sampled, the Stab & Grab Gore-met Shack is the real meal deal, with tasty fare at very reasonable prices. After a long day of driving and haunt going, the $4 Italian sausage sandwich with all the fixin's really hit the spot.
Accessibility is good, security is very visible, and the fire suppression and alarm system we were told about sounds like comprehensive, state of the art technology. It's clear that safety is a priority to them.
Their website is a little less content-rich than some others, but gets the job done with necessary info. There's also a pretty heavy social media presence on Facebook, Twitter, and Instagram.
---
Atmosphere: 8.76
How Did We Get This Score?

Twenty-four hour party people will want to report to Carnage for a fright fiesta! The exterior of the warehouse that holds the haunt is pretty nondescript, but everything around it is loud and lively.
Movies are projected onto the warehouse wall; the night we visited, it was the original Night of the Living Dead, and the previous night was The Nightmare Before Christmas, so someone has good taste in horror films! A DJ spun Halloween hits like 'Thriller,' 'Ghostbusters,' and 'Living Dead Girl,' keeping the energy up. (Carnage also hosts live music on select nights.) Wave after wave of bubbles filled the air and broke into smoke upon impact.
The snack shack is in the back along with a couple of zombie patrol vehicles that should not be missed. Not that they can be missed as their flashing lights can be seen from everywhere, but please go and take a closer look, they're done up to the max and feature props galore.
The four queue actors we saw while checking out the scene and standing in the outside line were great. Their makeup/masks and costumes held up really well under the bright lights outside and they were quite entertaining.
---
Special Effects:

8.71
How Did We Get This Score?

Fans of detailed sets will take notice. If you know what you're looking at and what it takes to achieve it, you'll be impressed.
In the first room, the voodoo shack, we were treated to a barrage of effects that set the tone nicely. From there it was a veritable packed funhouse of sets, props, pneumatics, animatronics, actormatronics, and other mechanisms.
Not only that, before you even get into the house proper, a mechanised bag of bones takes the lead in giving out the rules, while the live gravedigger is there to chime in for some chuckle-worthy interaction. In short, there's something for everyone and it's all very well done!
---
Theme:

N/A
How Did We Get This Score?

The opening section sets up and explores a bayou environment. Later, it turns into more of a random sequence of rooms and settings, including a nursery, funeral home, and barber shop. A theme is not mentioned on the website or elsewhere, so we consider this section as not applicable.
---
Scare Factor:

7.95
How Did We Get This Score?

The scares came from everywhere and everything, even seemingly innocuous places or things. Trust nothing once you enter. We got attacked by small woodland critters, as well as a large swamp creature. Even ordinary household objects got in on the act and lunged at us from the wall.
In the deranged killer room, which featured a couple of unfortunate victims hanging on to their last bits of life, we experienced something we don't feel a lot of, considering the typical subject matter, but probably should: feelings of revulsion. Kudos!
The detailed sets themselves can be plenty disturbing, from a creepy taxidermy display to the unsettling nursery filled with terrifying tots that want to get a closer look at their visitors.
---
Entertainment & Value:

8.6
How Did We Get This Score?

Admission is $20, fast pass for $35 or $27 online, which is a substantial discount. You can get a flyer at the box office for a reciprocal $3 discount at two nearby attractions. (Note, hold onto your ticket stub or have your receipt from online purchase to redeem. Also, discount at one of the other two haunts is good only for the opening weekend, the first weekend in October.)
It took us 20 minutes to get through Carnage, making for a 1.0 MPD (minutes of entertainment/dollar spent) which more or less the haunt industry average. We were wishing it would have lasted a bit longer, but mostly because it was a good experience; 20 minutes is still pretty good. Considering the overall high quality of what's on offer here, plus the entertainment outside, it's still a good value. Hopefully next year's move will result in a longer time.
Oh, one last thing as a final bit of value, each scene incorporates an Easter egg related to a horror movie. See how many you can find'we think we spotted a couple, but between jumping, screaming, and taking in the sets and effects, it can get hard to keep your mind on Easter eggs!
Remember, they're moving on up to bigger and better digs next year. With what they were able to accomplish in just a few years, we can't wait to see what they can do with a bigger site and longer walk through. We'll be back to see what happens and we hope you will too, meanwhile if you're in the Columbus area you should check 'em out this year!
---
How Did We Get These Scores

Promo Images:
Click to Enlarge
---
Guest ReviewsGuest Average: 10 out of 10
Robert – 10/10 – October 9, 2021This haunt contains some remnants from The House of Nightmares from Bangs, Ohio which was the best …show more haunted house ever. It then moved to The Brewery District. Now this is what remains and I highly recommend it.
Amy – 10/10 – October 5, 2019This place rocks, they had a DJ out front. The scare was good, you never knew when it was coming. …show more Awesome, I think it was way underrated.
Gene Scott – 10/10 – October 26, 2018Awesome Haunt!!!
---
Past Awards
---
2022 Awards
Best Opening Scene (Given by: Team Teachers of Terror)
Best Bayou (Given by: Team Teachers of Terror)
Best Cemetery (Given by: Team Teachers of Terror)
Voodoo Priestess (Given by: Team Teachers of Terror)
---
2018 Awards
Highest Rated Haunt in Ohio (Given by: )
---