Castle Blood – Full Review
Castle Blood is a Haunted Attraction located in Monessen, PA.
100 Schoonmaker Ave, Monessen, PA 15062View All Details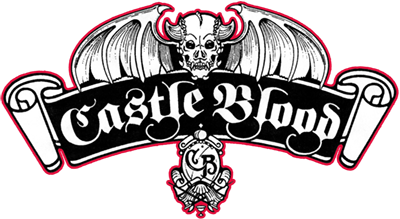 Features:

Free Parking, Restrooms/Porta Potties On-Site, Gift Shop/Souvenirs, "Old-School" (Low Tech), You will NOT be touched, Original Characters, Covered Outdoor Waiting Line, Indoor/Outdoor Attraction, Family Friendly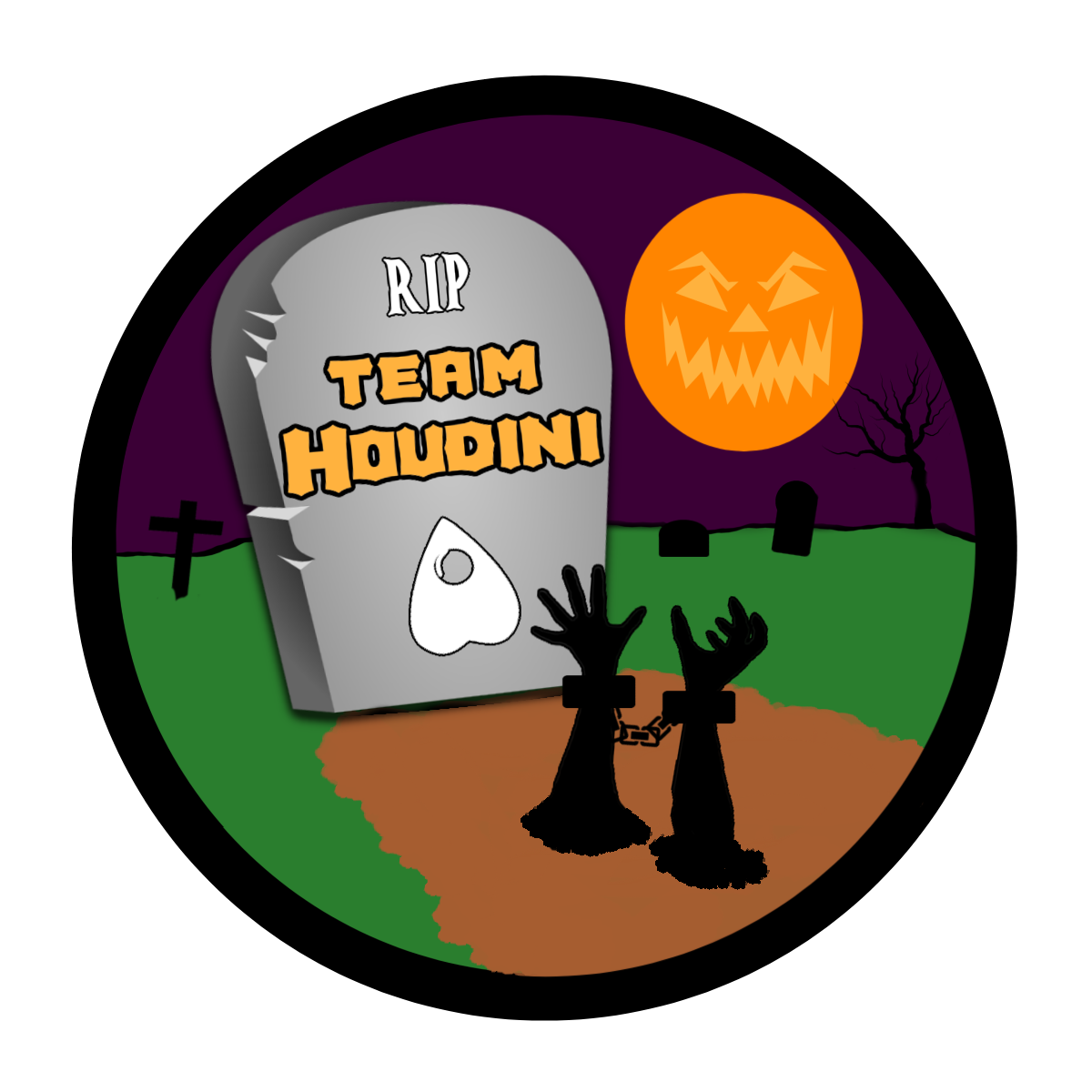 This attraction was reviewed on October 10, 2021 by Team Houdini.
How Do We Get These Scores?

Final Score:

9.03
How Did We Get This Score?

Summary:
Castle Blood is not your typical haunted attraction; it doesn't offer, chainsaws, clowns, gore, blood (wait that's in their name), or most typical haunt cliches. In fact, scares are not even their main focus. However, we were pleasantly surprised at the number of scares we encountered this year, which we will discuss later. What it does offer is a one-of-a-kind experience unmatched by any other haunt. It is an intimate, immersive theater experience and puzzle game that provides a spooky, creepy, and realistic ambiance.
Guests enter an old funeral parlor (which may hold real ghosts, as we had some cool results from a paranormal investigation this summer), with each room offering a different theme, each room filled with an original and incredible character that networks directly with guests providing a continual story with challenges to complete as you progress through the manor. Out of the 18 haunts we have scheduled this season, in the area, Castle Blood is the only attraction bold enough to venture outside of the box and make a haunted attraction that takes you back in time to a 1950's style horror set with huge entertainment.
---
Cast: 9.5
How Did We Get This Score?

The mischievous monsters of the manor make up the heart of the show and for them, it is a labor of love. The actors are volunteers that double as build crew, makeup artists, painters, and anything else that needs to be done around the house. This year we noticed some familiar faces and some fresh faces as well.
We met a total of 26 characters on our journey. More than half of these interesting personas helped guide us through our journey with challenges or plot points providing scripted and unscripted dialogue. There were a handful that provided scares or direction between scenes with little to no interaction outside of quick jump scares.
Castle Blood houses a great talent of thespians inside; Morgana was a more friendly spirit than last season's hostess, she provided a cool magic trick and explained the theme in more detail. She had a softer poise about her and it felt like she wanted us, mortals, to succeed in our journey. Stabbatha (great name) was a blonde ball of energy, a little spastic, and why is she holding an ax? She was a fast-talker looking for friends, she wanted to see how well we worked together and we could work as if we had one brain, between the three of us one brain is about right. Even though we failed since we were so nice to her she did help us out on our quest. Italia, I believe was her name, was in the fortune room, she had the standard Romani accent, she provided a trick which gave us a tool to use later. The professor provided a scare before we played his game, he also provided witty remarks and jokes with enthusiasm, as you would expect from any mad scientist. Anatoli provided a cool magic trick for us. Mal-intent provided a darker, creepier, vibe as he discussed death with us in a bland, bored, yet flamboyant and poetic attitude, like your typical brooding vampire. His brother The Werewolf was funny and quirky with his German/Dutch accent, I am not good at determining accents, he played another game with us that we failed, watch out for his deceptions. Madame Nightshade resided in the museum and had another trial for us, which we barely passed, she had a strong Irish/Scottish accent and provided more info to the narrative. Phineas hung out in the cemetery and advised we were only as strong as our weakest link. We did not chant loud enough. Hexava, the witch in the woods, was excited to see us, she was proud of her natural beauty, she held the final challenge for us that we were able to pass, it also included shaking her bells and dancing, we gave her the Magic Mike special, I think that was for her amusement than for the game either way we got the final talisman.
After passing all the tests, we met a mysterious woman who provided us with our reward. Finally, we did it after three previous attempts. Let's not forget to mention the man, the myth, the legend, and the owner/creator, Gravely Macabre. In full makeup this evening working in the office it was a delight to see him in action. At first, we thought he was shooting the breeze with us, just talking, he had us believe that the previous actress forgot to give us valuable information, then later when we talked to Loomis we found out he had the info we needed and our discussion with Gravely was just a show. All the actors did a great job of staying in character and being very convincing.
Outside of the characters that progressed the plot, others were supporting characters, as we spoke with Loomis a girl that stood at the top of the stairs not moving, the light behind her made her look like a black figure and was creepy, the librarian helped guide us, drop down boxes and hiding spots in the walls hid boo-ers, reminiscent of Scooby-Doo. Their dialogue consisted of, 'Hey!', 'I see you!' 'Get over here!' Another mysterious woman led us to the cemetery and told us it was her favorite place. The cemetery also held a hidden fright that was so quick I could not see what they were dressed as a werewolf and a pumpkin-headed creature.
Every actor did a great job at their role and the added scares were great to see.
---
Costuming: 9.03
How Did We Get This Score?

Some haunts have the luxury of hiding or getting away with lower-quality costumes, masks, and makeup. Using dark scenes or quick jump scares we catch glimpses of their attire. However, at Castle Blood, they cannot hide too much as the manor is well lit and most of the cast is standing within 6 feet of you. I will admit though the engagement sometimes had me asking my crew what was that person wearing since I was so focused on the interaction. The majority of costumes would fall under gothic chic, formal attire circa the 1500s. The ladies had on black dresses with red accents that are not your Halloween store costumes. These are custom handmade outfits that fit the period. Italia had on a traditional Romani (Gypsi, no disrespect) dress with a headpiece and jewels. Most of the men had suits of the same era, all black with red vests, some with overcoats and top hats too. Of course, the mad scientist had goggles and a white lab coat on. The Wolfman had a more colorful blue suit that matched his hair. All costumes had multiple layers as well as intricate designs on them, it is difficult for me to explain but trust me it's impressive.
To complete the ensemble the majority of the hosts wore spectral makeup to give them the dead look. Pale-ish-colored skin, not just the traditional black and white makeup we are used to seeing, gave almost a cadaver-like look or a funeral makeup look to the cast. Not quite dead but not quite alive.
Prosthetics and masks were used, the Wolf and Phineas both had pointy ears. The witch, Hexeva, had on a detailed and realistic witch mask with whitish bubbly skin, another werewolf with a full mask lurked in the cemetery as did a pumpkin-headed creature in the jack-o-lantern area.
All costumes were incredible and added to the impressiveness of the characters.
---
Customer Service: 9.53
How Did We Get This Score?

It is funny how I went so many years without experiencing Castle Blood and now have been to Castle blood about 4 times in two years to experience St. Batrick's day, the traditional Halloween shows, and a paranormal investigation. Therefore, I am familiar with how to get here but even without so many trips, GPS led us here with no problem. The construction from this summer is over so I did not have to make a twenty-minute detour. Parking is still at the rear of the building. The staff was super friendly, except Boris, from the gift shop to the ticket booth and the cast, everyone was welcoming and wished us a Happy Halloween.
There is plenty of info on their website and social media pages.
Regarding Covid, they are still observing local guidelines as well as additional precautions most of the staff has been vaccinated and wore masks. Masks are required for guests. They still have mortal goo sanitizer available around the haunt.
---
Atmosphere:
How Did We Get This Score?

---
Special Effects:

9.25
How Did We Get This Score?

If the characters are the heart then the Castle is the soul of the haunt. It is everything a definitive haunted house should be. Taking inspiration from every old school, (what's older than old school?) movie and TV show in the past 70 years. The house does not have sets like other haunts but it is one cohesive house with each room having a different but standard theme. The parlor with its somber red walls and ornate wallpaper extends to the halls. Creepy pictures are precisely placed not just thrown about giving it a lived-in feel. Statues and busts line the walls, candles on the mantel and hallways flicker. The details are endless, even when we did an investigation on-site for over 3 hours I could not take in everything. The color patterns all go well together, which is something I usually don't pay attention to. And that is only the downstairs.
The lab is another great room with metal pipes running around the room, shelves of body parts, beakers, and liquids that seem to glow from the lighting. Again an OG-style laboratory theme. The crypt in the basement gives the scariest vibes. It looks and feels darker with stonewalls covered in skulls, tombs built into the walls, and decorative archways give it a cinematic feel. That's not even mentioning the meticulous 'Museum of Crypto Spookology' with its greenish glow and shelves of mysterious antiquities, the outside cemetery with its large monuments and mausoleums and a huge spider woman, or the pumpkin area with numerous jack o lanterns lighting the way. Speaking of lighting, it plays an important role in the haunt providing a more well-rounded appearance, giving a different mood to each area, and keeping things bright enough to enjoy all the sights. Sights are not the only thing music and sound is used throughout. With about 15 different areas there is a lot to take in with no filler. The crypt offers more props, animatronics, air canons, and loud noises.
I don't know how else to say it so I will restate myself, Castle Blood feels like you are placed in The Munster's or Adams Family house, but even those were only sets. It is a Halloween enthusiast's dream come true.
---
Theme:

N/A
How Did We Get This Score?

---
Scare Factor:

7.97
How Did We Get This Score?

Last year I referred that this was a haunt lite show, but this year I was proved wrong. The additional scare actors and props seemed to hit harder this season. The additional scare actors did a great job with unpredictability and timing, especially the one in the cemetery that caused me to physically jump back while I was looking so intensely at a prop.
The detailed and spooky sets give a creepy feel, especially in the crypt. As with most things in this attraction it does not have your typical finale, i.e. guy with a chainsaw. It does have a satisfying conclusion where you either succeed or fail. Which was gratifying for us at least this time.
---
Entertainment & Value:

8.92
How Did We Get This Score?

The Castle is open in October on Fridays from 7-10, Saturdays from 7-10, and Sundays from 7-9. They have no scare matinees for kids on October 24th and October 31st. They are also planning a Christmas and St. Batrick's day show, and Summerween.
Tickets are $20 for general admission and $25 for timed ticketing. It took us about 45 minutes to go through the castle this season giving 1.8 minutes per dollar of entertainment which is better than average, especially considering the show they put on.
After 29 years Castle Blood is still going strong, how many other small businesses can say that? It's easy to see why this haunt is loved by so many. Although it is not the scariest, bloodiest, most intense haunt it is the most unique haunt in the area and provides some of the best actor performances, nearly perfect classic horror ambiance, and an enjoyable time. We can't wait to see what they have for the big 30 next season.
---
How Did We Get These Scores