Cayo Industrial Horror Realm – Full Review
Cayo Industrial Horror Realm is a Haunted Attraction located in Rome, NY.
530 Harbor Way, Rome, NY 13440View All Details

Features:

Free Parking, Food/Concessions, Gift Shop/Souvenirs, You will NOT be touched, Original Characters, Indoor Waiting Line, All-Indoor Attraction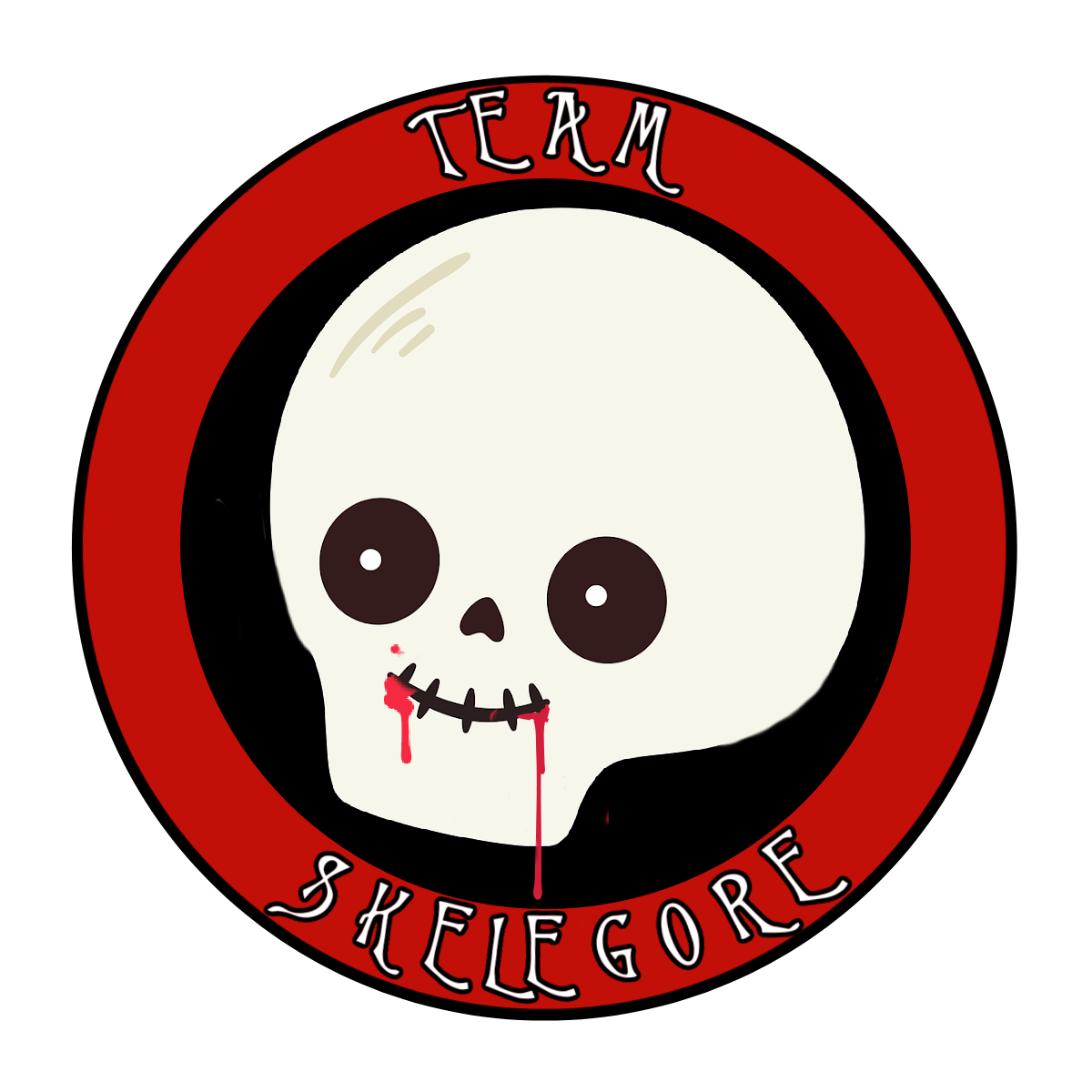 This attraction was reviewed on October 23, 2020 by Team Skelegore.
How Do We Get These Scores?

Final Score:

8.94
How Did We Get This Score?

Summary:
Now in their second year at the new location in Rome, NY, Cayo Industrial Horror Realm is a post-apocalyptic themed walk-through attraction. Owner Josh Reale is a horror mastermind, creating sets and scenes that are designed to put you on edge and show you how deep your fear can go.
As a general warning, patrons should be aware there may be scenes depicting traumatizing events. If you are easily offended, or otherwise triggered by abortion, suicide, or have an irrational fear of hospitals, this may not be the show for you.
For the rest of us that can set reality aside from a theatrical production, this is an intense show that you don't want to miss.
---
Cast: 9.08
How Did We Get This Score?

Right from the beginning, Cayo showcases the incredible talent of its actors. Guests will start their experience getting yelled at by military-esque characters to keep moving before locking them in a cell. Once you're let out into the scorched earth hellscape, the energy doesn't let up. It's also really nice to see that energy being used in dynamic ways, too; some actors will use the the classic loud noise jump scare, while others are more subtle bending their bodies into unnatural positions and coming right for you.
The dialogue is also very well crafted for characters that use it. It's dynamic enough to create a back and forth with guests that play into the scene, while having well written lines that make sense on their own. I may have creeped one actor out as we passed through his scene when he asked "do you hear them?" and I responded in a hushed tone with "I can hear them. Do you hear them too? Don't let anyone else know".
The different characters throughout is also well planned. Too many shows will fall back on old tropes of zombies or clowns to fill space. While the zombie image certainly fits Cayo's overall theme, they have opted for more creative options to fill their corridors. The undead idea isn't completely lost, but it's much more unique and customized for this particular show.
---
Costuming: 9.1
How Did We Get This Score?

Yeah, let's talk about costumes for a second. Do you want to see really detailed, and scene specific costumes? Cayo is the place. There are so many well made and highly detailed characters and costumes throughout this haunt, you'd think you were really in the apocalypse. The military guys near the beginning, the butcher in the slaughterhouse, the demonic bride in the church, the nurses, doctors, and patients. All authentic not only to their scenes and roles, but to what these uniforms and outfits should look like.
Going back to the butcher, not only is the actor a monster of a man, he's got what appears to be a leather apron, and an incredible mask that I won't spoil for you. We'll just say he's very talented in decapitation. And I know what you're thinking – "That's so simple and basic. How can it be as good as you're telling me?" Well, here's the thing. Sometimes simple is the key to perfection. Sure, he could be really dressed up in an elaborate costume, splattered with real blood. But the fact is, the effect is no different when you're panicking to get out alive anyway.
Makeup seemed to be more subtle this year. On one hand, I get it; Current COVID restrictions make decorating the face more challenging this year. On the other hand, makeup and prosthetics that make the facial region "pop" could be done to a good effect. I'm almost certain I saw more masks than makeup, but that's just how 2020 is going to be.
---
Customer Service: 8.77
How Did We Get This Score?

Every single staff member we personally encountered was very helpful and did a good job of enforcing proper mask-wearing, and social distancing. The ticket taker was very friendly and even told us about some stories they had from previous seasons.
Parking could be better managed, as we did not see any dedicated parking attendants to guide cars in, or prevent a triple parking scenario where guests would be blocked in while trying to leave. Also on that note, while we did see some security personnel, we counted a total of two outside. One was managing distance between groups at the ticket booth, and the other was near the queue area. There is not much more space that needs to be covered, but again, a parking attendant or two would really be helpful.
As we mentioned, COVID regulations are being taken quite seriously as guests are being told to keep their masks over their nose, and markers are in place to maintain a distance of 6 feet. One thing we noticed that was missing was hand sanitizer. While it's not a required item by the state, we have noticed most other haunts are requiring guests to slather the goo on their paws before and after attractions.
For anyone trying to find information about Cayo before they head out, their website and social media are up to date and contain a lot of good information about how to get there, ticket prices, and operating hours. We did see a sign at the ticket booth that said "skip tickets available" but there was no price on the sign, and we did not see anyone outside of the general admission line. If you're looking to buy a fast pass, you'll have to ask at the ticket counter.
---
Atmosphere: 8.83
How Did We Get This Score?

Cayo has always had a pretty creepy building, and the new place is no exception. As soon as you park, you'll notice the large, old fashioned water tower. And right underneath it is the decrepit, abandoned looking building that houses this haunt. The queue area is covered, and really kick starts the creep factor. With ambient sound, and a very tall queue actor sneaking up on groups, you might begin to question what you've gotten yourself into.
Just in case you find yourself wondering if you've found the right place, there's a sign on the building that lights up and reads "Cayo Industrial Horror Realm". If you can see that, you know you're there.
---
Special Effects:

9.11
How Did We Get This Score?

Oh, where do I begin with special effects? There is so much going on, and it's all so well crafted, too. The barking dog animatronic that, for a second I thought was real, the morbidly obese animatronic that has a pulsing belly, and a turning head, the abortion doctor that pulls a fetus out of the womb C-section style, it's all very real and in your face.
There is a particular room that is FULL of mannequins and one lone actor that's standing perfectly still amongst them. Now, if there's one thing that creeps me out, it's mannequins. If there are two things that really creep me out, it's people that can blend in with mannequins. Let's add on top of that the strobe lights that mask very small movements, and a highly energetic actor that knows their timing. This room is a nightmare for me, and that's what makes it good.
One of the things you might notice while you scramble for the exit are the exceptionally well-made sets. It's no secret that Josh has made sets for a Hollywood production, and his expertise shows throughout. The chapel with the demonic bride is a true to life church with some rather ominous symbols added into the Christian imagery. The classroom scene features some vintage desks that look like the possessed school girl went to town on them. The slaughter house has various hanging props that all set the scene and look fantastically realistic.
Sound is one of the areas that I think could use a touch of finesse. From the queue area, straight to the exit, the sound effect volume is cranked to 11. Perhaps some dynamics on the sound could be employed to better suit different thematic events. Other than the volume, the ambient sound fits very well into the overall vibe of the show and creates a feeling of chaos on its own without the need for additional effects.
In case you're wondering, the film is Death House and it stars a huge cast of horror icons.
---
Theme:

9.11
How Did We Get This Score?

The theme this year is "Conspiracy" and the tag line reads "The air is not safe. Wear a mask". And that's actually really clever for a few reasons. Cayo has a history of making industrial and apocalyptically themed shows. The really clever part is where they take a jab at the people who consider the current pandemic to be a hoax. Perhaps this isn't really a haunted house, and really it's just a wormhole to an alternate reality where nobody practices social distancing or hand washing.
Overall, I think the theme stays close enough to the universe Cayo has built over the years that they could choose any number of dystopian themes and pull it off. Interestingly, they chose to really stick with the conspiracy theme on the outside by projecting footage of American televangelist Joel Osteen on a blank wall near the ticket booth.
The scenes inside are not only incredibly well built but offer realistic locations you might find in a war-torn world. The weathering on the scenes is also quite realistic to how those places might look after such devastation as well.
---
Scare Factor:

9.09
How Did We Get This Score?

The talent at Cayo is truly something to behold. High energy, dedicated actors that know their scene and role very well will barrage guests at every opportunity. In our group of three, we had changed who was in the front, middle, and back a few times and at no point did any one of us miss out on a scare. It's common for haunts to scare to the middle of the group as that's where you'll hit the largest number of guests at once. We noticed that some actors will scare to the middle, some will scare to the back, and some will come charging full speed for the poor soul in front.
Now, one of my bad habits in a haunt is to look around and find actor boxes, shadowy corners, and drop panels; it comes with the territory of being a haunter. Cayo is two steps ahead of me on this and has countered by having drop panels that aren't in use while catching you off guard with one you didn't notice, setting up hiding spots that you won't see until the actor comes jumping out of it, and making the entire place one big shadowy corner.
I stand by the mannequin scare being one of the best subtle, and completely open scares in the show, but I'm also a little on edge in that scene.
An important thing to note is that this show took us about 9-10 minutes to complete. The website says 15-20, but we were moving pretty slow and enjoying the scenery. Your mileage may vary on how long it takes to complete, but have no doubt that this is a VERY intense 10 minutes.
Another thing haunts will train their actors to do is to "scare forward" this means scaring from a rearward position to keep groups moving forward in an attempt to keep conga lines from happening. That's all well and good until the group of 2 girls in front of us cornered themselves and wound up behind us. Normally, I would have laughed at the fact that they ran right into a room filled with monsters only exacerbating their problem. But once they wound up behind us, they kept trying to run me over. I even tried to point this out to a few actors in an attempt to get some space between our group and theirs, but I had no luck.
The finale scene is a bit weak with no large scare to wrap things up, although I noticed the ambient sound did get more intense right before exiting.
---
Entertainment & Value:

8.42
How Did We Get This Score?

The total entertainment is a bit of a toss up here. The show, and queue atmosphere are definitely worth the $20 ticket price. The creepy vibes, queue actor, and ambient sound are all part of the show, and factor into the admission price.
However, we did notice that there's not much going on outside the haunt and that could be due to COVID or city regulations. There is a food truck set up outside, so you can certainly get your grub on after you're done peeing your pants. It would be nice though to see a common area that fits within the industrial theme; perhaps a few bonfires in 55-gallon drums, or even a small seating area where guests can sit down to enjoy the refreshments they bought from the food truck. If the city will allow it, that is.
The building that houses Cayo is quite large, and we're not sure how many square feet are available to work with inside. If we were to consider the space the attraction takes up, and use that as total available space, we would definitely say there is a good use of space inside. Some of the larger scenes appear as though they could get trimmed down in size, and maybe a few smaller scenes could flourish more in a larger area, but that's just nitpicking.
---
How Did We Get These Scores

---
Have you visited this attraction?
---
Past Awards
---
2020 Awards
Most Immersive Haunt (Given by: Team Skelegore)
---
Join ourspookyadventures!
We visit Halloween haunted attractions year-round! Follow us for haunted house walkthrough videos, behind the scenes footage, and more!