Cheeseman Fright Farm – Full Review
Cheeseman Fright Farm is a Haunted Attraction located in Portersville, PA.
147 Kennedy Rd, Portersville, PA 16051View All Details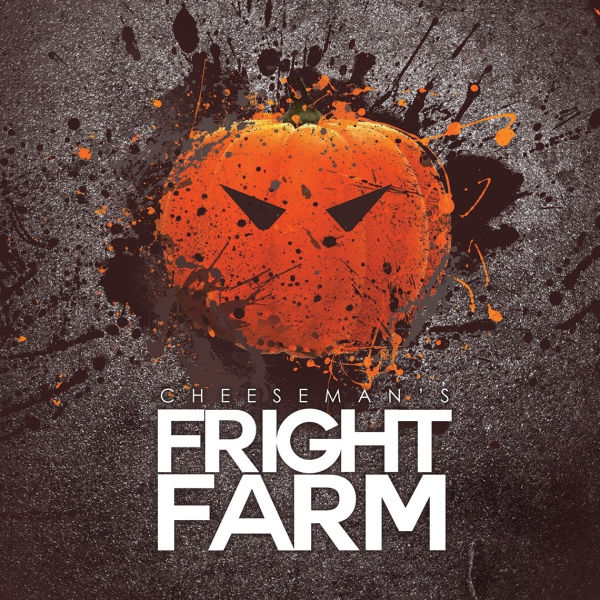 Features:

Free Parking, Restrooms/Porta Potties On-Site, Food/Concessions, Gift Shop/Souvenirs, "Old-School" (Low Tech), Movie Characters, Original Characters, Uncovered Outdoor Waiting Line, Indoor/Outdoor Attraction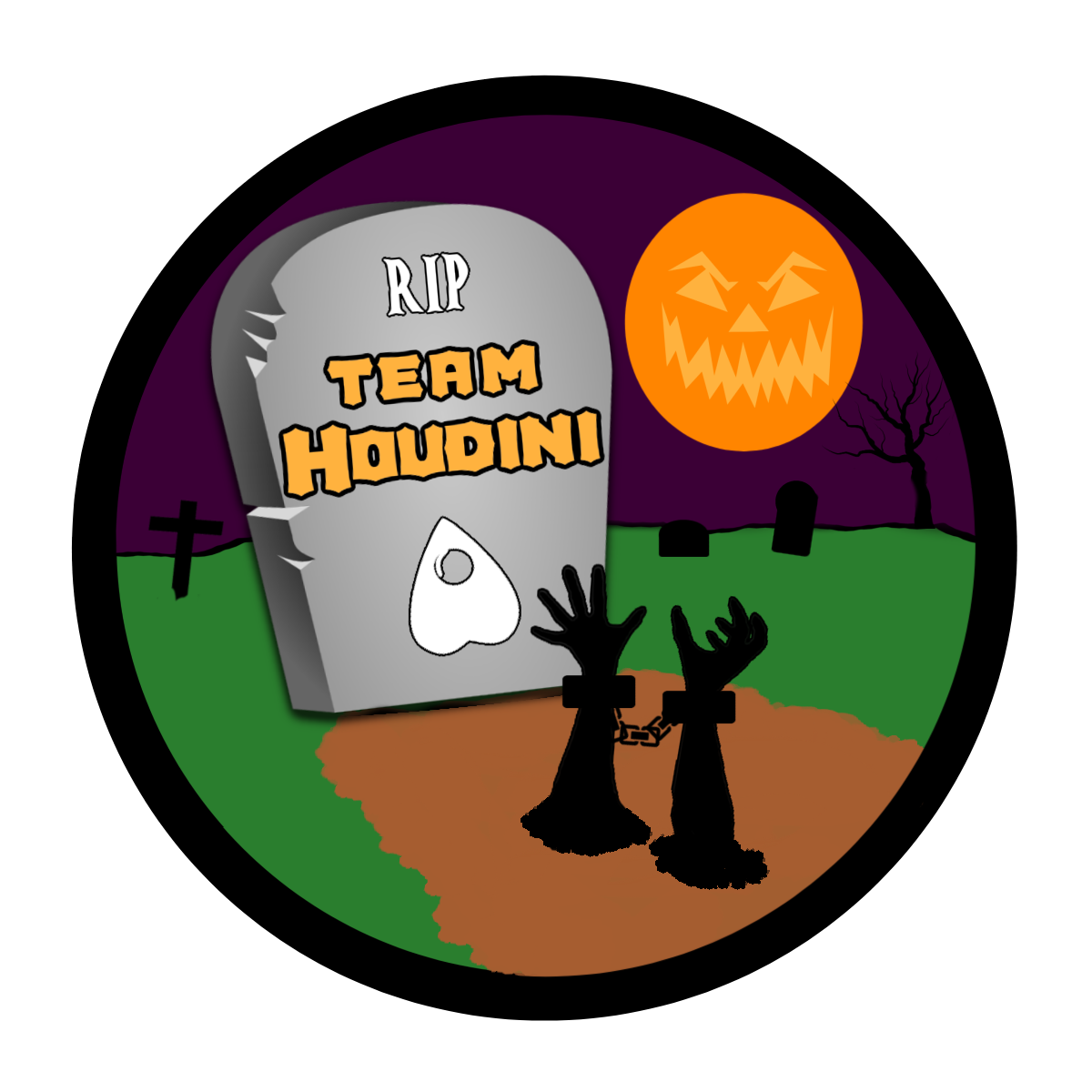 This attraction was reviewed on October 8, 2021 by Team Houdini.
How Do We Get These Scores?

Final Score:

7.94
How Did We Get This Score?

Summary:
Cheeseman's Fright Farm is another well-known family farm operating in Portersville, PA spanning over eight generations. During the day, it hosts banquets, meetings, parties, and weddings in Betsy's Barn. The farm also has its pumpkin festival with hayrides, petting zoo, hay jump, pumpkin patch, and more.
So, what does this have to do with scares? Well, I'm getting there. There is much beauty on the farm; from Betsey's Barn, the natural and seclusive 650 acres (out here, no one can hear your screams), and incredible sunsets that paint the sky over the field leading to the haunt. But there is a ying to the yang, or yang to the dying?
What I'm saying is there is an equally disturbing side to Cheeseman's Farm. Once the sun falls and the celestial bodies rise, so do the evil spirits that lied dormant below the farm. Like lambs to the slaughter, we are loaded one by one onto the tractor and sent into Cheeseman's Fright Farm.
---
Cast: 7.87
How Did We Get This Score?

The cast included 45 actors, many of which were believable in their role of creating angst among visitors. Focusing on quick and sudden scares, the actors are good at getting blood flowing and hearts stopping as they appear and disappear throughout the farm. The dialogue was scarce with mostly screeches and growls. Loud bangs, trailing, and physical threats with weapons rounded out the scares.
At the beginning of the hayride, we encountered three actors who stayed dedicated to their craft as they leaped onto the sides of the coach to surprise guests, before joining the crowd on the wagon. One large and bloodied man with a chainsaw pointed to a scared girl, which lead the other actors to focus on her. They wielded weapons and menacing expressions to all on board. We could not see the individuals in the Jeep that tried to run us off the road, but they did a great job of getting super close to the wagon and shooting off shotguns when close.
During the walkthrough, we encountered some original dialogue. Such as the clownish girl who welcomed us to the Dark Side when the wagon arrived. She tried to get the crowd motivated by having us cheer (very few responded), but perhaps they were too scared from the hayride? She told us we were 'weak' and told us to proceed.
Ray in our group headed the way and was unsure where to go. He asked if we should go a certain way and she said 'of course princess' causing a good laugh. Another actor followed Ray; he was a clown with a high-pitched voice, and talked of playing a 'game where they go and dig a hole and one of them gets in the hole." It was odd and offsetting, but Ray enjoyed the attention.
Another woman wanted us to 'stay for dinner.' When I asked what was on the menu, she said, 'We have the best ribs in town.' A few other pieces of dialogue were, 'Hello,' 'You're gonna die,' and 'Get out.' We appreciated the variety of scares, but we would have liked to have heard more detail in the scripting like the aforementioned.
---
Costuming: 7.44
How Did We Get This Score?

Cheesemans Fright Farm is a mixed bag of themes, scenes, and characters, and costuming falls in line. A mix of costumes, dark street clothes, masks, and makeup create the aesthetics of the characters. The not-so gentlemen that we first encountered had on a horned mask, a Slipknot mask, and the third we could not make out for sure. The chainsaw brandisher had on overalls and a bloody apron, while the slipknot character appeared to have on dark clothing.
At the 'Dark Side,' the clown girl who greeted us had on a black corset type costume; I very well may be describing this incorrectly. She had colorful face paint and colorful hair which stood out. Other clowns had a mix of masks and makeup, which all looked good and different from one another. We also ran into some scarecrows with cool masks. Other looks included many types of the undead with dark makeup, Freddy Krueger in full costume (sweater and all), another Freddy (from Five Nights at Freddy's, whom I thought was the Grinch at first; I'm old), and Michael Myers who did not hang from the trailer this season. As most of the actors popped in and out of the fog, the costuming was not noticeably distracting.
---
Customer Service: 9.58
How Did We Get This Score?

I originally discovered Cheeseman's in the early 2000s, so I am quite comfortable finding my way. But, for those of you who have not had the pleasure of visiting CFF before, it should be easy to find with GPS. Even though it is secluded, there is signage from the main road (Perry Hwy), heading down Cheeseman Rd to the farm. Google Maps locates it easily and leads you right there. Parking attendants will guide you where to park.
Before we were herded onto the hayride, we were provided a quick safety speech reminding us to keep our arms and legs in the ride; if we lose them, they are now the property of the CFF. During loading and unloading, they provide steps and lighting to make sure people get on and off easily.
During the walk, we did not encounter anything outside of the ordinary for a haunted farm with indoor and outdoor areas. Dark areas, tight spaces, and steep/uneven terrain are found throughout. Wear good shoes and take your time and you should be fine.
All of the staff we encountered at Betsy's Barn, the concession area, ticket booth, hayride attendants, and pizza stand were super friendly and happy as pigs in mud!
Regarding COVID, Cheeseman's is observing local guidelines.
---
Atmosphere: 7.3
How Did We Get This Score?

Upon first glance, it does not appear much is going on. The barn and concession area is modestly decorated with a Halloween scheme. The ticket booth has some colored lights and country music is pumping through the waiting area, we did hear Thriller at one point, so bonus points (this wasn't factored to increase the score and has no real bearing on the review, but it made us happy)! You can't even see where the haunt is except for a faint strobe light from the first scene.
Once the patrons are rustled up, the hayride takes them over and into the cornfield that's out of view, and they are never seen again, or at least for twenty or so minutes. All of the haunts remain hidden from view until it is too late. This year a few line actors were making their rounds entertaining and preparing the guests for what's to come
---
Special Effects:

7.93
How Did We Get This Score?

Cheesemans Fright Farm does not put all its eggs in one basket. They use a mix of sets and natural elements of the secluded area to enhance scares.
Tonight was a warmer and humid evening, creating a natural level of fog on top of the field and corn and providing a cinematic feel; a perfect sight to see under perfect conditions.
As the main area faded out of sight, we reached the first shack. It looks like a rundown hut or possibly a meat market. A bright strobing black light illuminates the area while metal music blares, providing an abnormal and hectic area. The fire-breathing tractor returns providing an exciting event during the hayride. We also enjoyed the skull train, pyrotechnics, and the reckless jeep that almost took out our wagon.
The clown area in 'Darkside' was a mix of black and fluorescent colors which popped under the black lights throwing off a trippy effect. This effect was also used in another area where black and bright colors were splashed around the room to camouflage an actor. After that, the theme gets more speckled leaning towards the fright farm side. As we walked through some stable-like areas, it was dark and foggy providing great opportunities for actors to be close without us even knowing it. In contrast, another area was filled with dense fog and a bright strobe light providing silhouettes of people or monsters around you. Lighting seemed to be used differently this year providing better contrast in areas and giving a more eerie appearance.
Sounds are minimal; on the hayride, most sounds come from nature or the loud surprises along the way. Inside the walkthrough, we noticed one area playing Rob Zombie music (or something that sounded like it, not sure as that's not my cup of tea.) Outside of that, all sound effects were natural; crickets and bugs, the actor's threats and chainsaws, or the customer's pleading and shrieks, and it worked.
The special effects helped provide a level of surrealism and fear to the haunt, giving a realistic feel without too much fluff.
---
Theme:

N/A
How Did We Get This Score?

Cheesemans Fright Farm doesn't necessarily fit a single theme as it is a mixed bag with the hayride, clown area, and fright farm section. Also, characters and costumes seem spread throughout as well making it harder to discern a single theme.
---
Scare Factor:

7.88
How Did We Get This Score?

Cheesemans Fright Farm brings the scares in quick sudden bursts. The dark and foggy atmosphere provides perfect cover for actors to hide in plain sight and giving the appearance of vanishing into nothing. A good mix of scares was provided from actors, sets, and a huge puppet rat amongst other things. We would have liked a little more interaction and deeper dialogue with the cast, but they did great with the jump scares. The finale was more of a photo op and not a scare, per se, but I could see it bothering some people.
---
Entertainment & Value:

7.79
How Did We Get This Score?

Cheeseman's Fright Farm is open the rest of October Fridays, Saturdays, and Sundays (except Halloween) dusk until 10. Tickets are $25 for adults and $15 for those under 48 inches, Cheeseman's does not recommend guests younger than 12 and, if they attend, must be accompanied by an adult. Tickets are available online where you can pick your time slot. If you want to skip the line, Fright Pass will let you skip the line for $75 bucks, an additional $50 over the ticket price. It may be worth it as we have waited for hours in the past.
It took approximately 7 minutes for the hayride and 13 minutes for the walkthrough for a total time of 20 minutes. That places the minutes per dollar at .80 which is lower than the average benchmark of 1.0 at this time. However, a longer haunt doesn't always mean a better haunt. Cheesemans also has normal farm events throughout the year that can be found on their website. They also have plenty of concessions and amazing pizza located on-site.
Now it's time to separate the wheat from the chaff. For 22 years, Cheeseman's Fright Farm has brought fear and fun to its farm, utilizing its natural seclusion and topography to create a horrific (in a good way) environment with great actor-based scares. We hope you get a chance to see it, just don't 'buy the farm!'
---
How Did We Get These Scores

---
Guest ReviewsGuest Average: 9 out of 10
Sierra – 10/10 – October 2, 2021Great place! Favorite one I've been to so far!
Tom Greene – 9/10 – October 6, 2018I thought it was better then last year. We went early last year and seemed like everything wasn't up …show more and running well yet. So this year there was more haunters and it was just terrific. We had fun and look forward to next year. That was a good one where you begin in the maze 1 the skeleton was set up in a perfect position and got us good along with the zombie inside the canister/storage which was new this year and the rest of it was great.
Jess – 8/10 – October 15, 2018I havent been here in a few years but tonight I returned and the hayride is a complete dud with two …show more scenes one way to long chainsaw stop and the other you exit the wagon, but the walkthrough is def well worth it and the clowns are also a dud. The employees seem to not understand manners at this place and the clowns without masks on had attitudes. The ones with masks on were creepy they just need to interact more then just stand there. I would def recommend this place for the walkthrough alone because they had tons of masks and many actors!! not cause of the hayride or the clowns or the employees that are rude. We had a decent time!