Containment Haunted House – Full Review
Containment Haunted House is a Haunted Attraction located in Lithia Springs, GA.
New Address TBA, Lithia Springs, GA 30122View All Details

Features:

Free Parking, Restrooms/Porta Potties On-Site, Food/Concessions, You will NOT be touched, Original Characters, Uncovered Outdoor Waiting Line, Covered Outdoor Waiting Line, Indoor/Outdoor Waiting Line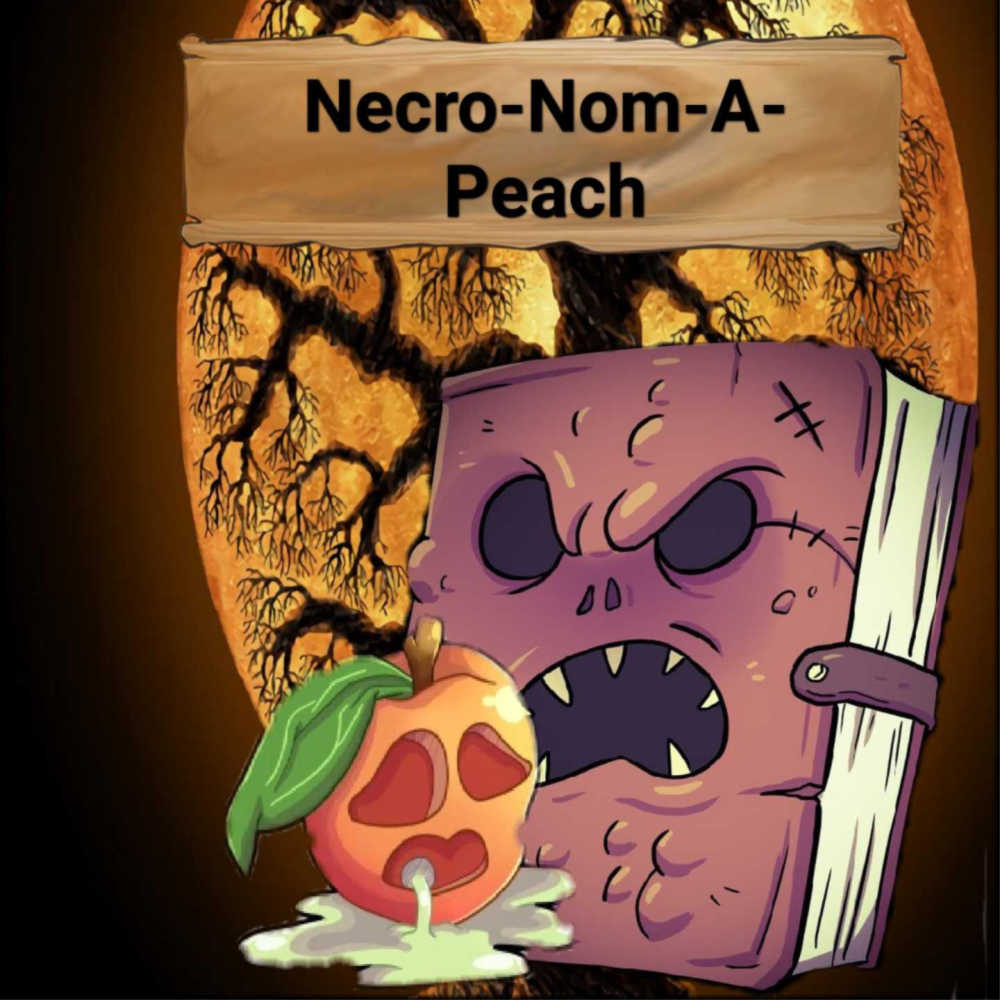 This attraction was reviewed on September 20, 2019 by Team NecronomaPeach.
How Do We Get These Scores?

Final Score:

9.21
How Did We Get This Score?

Summary:
A chill is in the air in Lithia Springs, Georgia and it's not from the fall weather but from the chilling Containment Haunted House. As this Halloween season begins, the actors and crew of this haunt are ready and eager to terrorize people. This was our first time to this haunt, and our group visited them on their opening night. As we approached their facade, we knew this was somewhere special and that we were going to have a great time. Built of over 25 shipping containers, Containment is back in 2019 to bring the people of Georgia a solid dose of fear.
This year, Containment's theme is 'Shadows.' The haunted attraction is bringing you directly into your nightmarish afterlife to confront all the horrors that being dead has to offer. This haunt was so in-depth and interactive that it had our group wanting to go get more tickets to go through again. This is a must-see haunt!
---
Cast: 9.35
How Did We Get This Score?

Containment Haunted House is so dedicated to giving their customers the most immersive experience that, in an interview with one of the owners, he said they began training in August in haunting and scare techniques so his cast can get their timing perfect. One character, Greta, was integral to establishing the story line and interacted with our group flawlessly. She asked us what our fears were and when the fears we named ended up being the first two areas of the afterlife, we were shocked. There were also a few instances when we thought one of the group was going to abandon the rest of us to join the characters of the scenes, especially the witch area since she was being invited to join their coven. A creepy little girl chatted with us and asked to play hide and seek, which sent us on to the next scene.
All of the cast did a phenomenal job integrating our group into the atmosphere by answering our questions and speaking directly to us. They clearly weren't using 'canned' dialog. By doing so, the cast made the places they were portraying real.
---
Costuming: 9.35
How Did We Get This Score?

No good character is complete without a great costume to build upon, and in Containment the characters were fully dressed from head to toe in great makeup and costumes. All the costumes and makeup were different depending on the character and their scene, which shows a crew that is versed in diverse costuming techniques. The doll girl looked so authentic that we were startled at first that she was a real person, and the character at the end in full black with a plague mask was especially creepy.
We want to give a big shout out to the costuming and makeup crew because every character was dressed very recognizably, creepily, and scene-specifically.
---
Customer Service: 9.25
How Did We Get This Score?

Containment characters are only one side of the experience; the crew that serves their customers were also top-notch. The haunt is easy to find both on the internet and at its physical location. Online you can purchase tickets and find out more about the haunt's theme. Once on-site, tickets can be purchased at the ticket booth which is denoted by the giant horn. Once past the booth, you are greeted by the friendly, helpful, funny staff selling popcorn, taking tickets, and preparing you for the terrifying chronicles you are about to walk through. After you finish your haunting adventure you may even find that same staff waiting to ask you about your experiences.
---
Atmosphere: 9
How Did We Get This Score?

Before entering the actual haunted attraction at Containment, guests wait in the line area which is mostly outdoors with characters freely roaming to play with the customers. Pumpkin with her baby (an actual pumpkin that grew on the property) and Choo Choo the Clown (who smells like cotton candy) are there to keep the wait more fun. The waiting is mostly outdoors with the last prep area undercover. There are other entertainment possibilities to have before entering the haunt, including photo opportunity areas and a very talkative gargoyle.
---
Special Effects:

9.15
How Did We Get This Score?

The Containment Haunted House is a fully immersive experience with sound, light, texture, and even smell effects. The floors, walls, and ceilings teleported our group from sewers, to spider tunnels, to hospitals. The first room we experienced relocated our group from the field in Georgia to a spooky swamp and we stopped to respect the mighty and hilarious Swamp Master. We certainly weren't expecting to round the corner to be greeted with another larger-than-death character right away, despite the Swamp Master's warning! As we continued through the haunt, every area was established with mood-setting special effects. The spine-chilling mannequins that followed our every step in the dollhouse were enhanced by the creepy music and pink lighting and large furniture, so it felt like we were in a dollhouse.
---
Theme:

9.4
How Did We Get This Score?

Containment's theme this year was Shadows, and this was introduced to our group in the very first room. The Swamp Master did a great job making sure that he had our attention before telling us the theme, so it resonated with us.
Later, the theme was explained, not through word, but through the actions of the characters. Some warned us of the shadows, and some reacted to our shadow. The execution of the theme was nothing short of brilliant. The multiple versions of the 'afterlife' were all cohesively knitted together with our group's literal shadow following us from set to set. The actor playing our shadow was also really on point, appearing then disappearing then reappearing in front of or behind our group. It was masterfully done.
Beyond the over-arching theme, every set was also well represented. Despite each scene being completely different fears for our dead souls to suffer through, all of them had a dark horror edge to them and each theme was clear in its identity.
---
Scare Factor:

9.03
How Did We Get This Score?

Containment showed us things that we had never seen before in terms of scares. They used the physical nature of some of their actors to full advantage, placing them in areas where they could loom over the customers, up close and personal.
Sometimes, the areas only had a few actors and other areas had a ton of characters; in either case, they effectively used scaring techniques to scare our group. The variety of scares ranged from jump, to creepy, to just pure terror and they paid homage to all the classic phobias, then invented a few more. We will never look at a drainpipe or opossums the same way again!
The entire haunt was designed with fear peaks and valleys, so we were never desensitized to the terror and the haunt ended with a peak of scariness. As we stood at the end, speaking with the staff, we watched several other groups run out of the haunt in fright.
---
Entertainment & Value:

9.03
How Did We Get This Score?

At The Containment Haunted House, the ticket value is on par with other haunts around the area. For that, the customer gets a great experience. Both the actual haunt and the activities outside the haunt were a blast for us. This haunt will leave our group talking about it until next haunt season and has made us want to come again and again to Lithia Springs.
Our total tour time was around 25 minutes. General admission was $25.00 when we visited but they do offer some multiple ticket discounts and group discounts so be sure to check out their ticketing options before visiting.
Containment was everything we love about a haunt and so much more. They have made fans out of this haunt review group; we would highly recommend seeing this haunt!
---
How Did We Get These Scores

Promo Images:
Click to Enlarge
---
Have you visited this attraction?
---
Past Awards
---
2019 Awards
---
2017 Awards
---
Join ourspookyadventures!
We visit Halloween haunted attractions year-round! Follow us for haunted house walkthrough videos, behind the scenes footage, and more!