Containment Haunted House – Full Review
Containment Haunted House is a Haunted Attraction located in Lithia Springs, GA.
New Address TBA, Lithia Springs, GA 30122View All Details

Features:

Free Parking, Restrooms/Porta Potties On-Site, Food/Concessions, You will NOT be touched, Original Characters, Uncovered Outdoor Waiting Line, Covered Outdoor Waiting Line, Indoor/Outdoor Waiting Line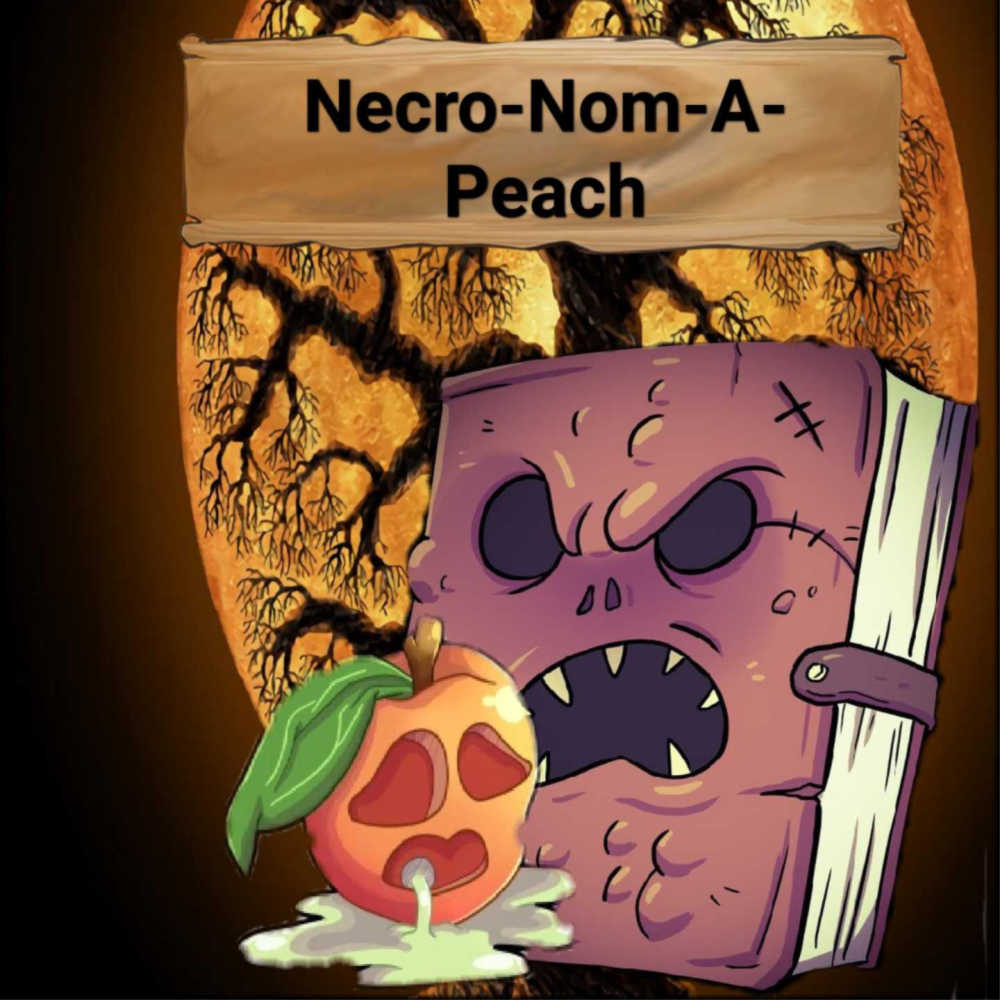 This attraction was reviewed on October 16, 2020 by Team NecronomaPeach.
How Do We Get These Scores?

Final Score:

9.05
How Did We Get This Score?

Summary:
Only a haunt as spook-tacular as Containment Haunted House can take an empty drive range and paintball area and turn it into a hit during the Halloween season. Located in Lithia Springs, Georgia, this spine-tingling haunt comes this year with a new storyline for a various phobia haunt.
This year in Containment Haunted Attraction, the Spirits of haunts cannot die and are here for the souls of those brave enough to pass through the Greek-themed gates, the portrait portal, and the dark woods to get there. Once there, people must survive crazed collectors of all sorts to escape. Our group had a great time at containment and also want to commend them on their innovative line control methods of virtual queue lines to aid in social distancing.
---
Cast: 9.6
How Did We Get This Score?

The cast of Containment is always full of witty banter and fleshed out character stories. This was very evident with the museum of souls curator, who offered for our members to choose whether to be a statue or portrait and with what medium. Naturally, my husband decided to be a grand bronzed statue, while the rest of us were more classic marble statues.
As we ventured through the haunt, we met a wide variety of characters from all walks of haunts past. From the classic cannibals to the unique sewer possum man, we never knew who would be looming around the next corner, which held our interest. And throughout the whole haunt were the dark spirits with glowing red eyes. Like mythical will-'o-the-wisps, they were there to lure us further into 'danger.'
---
Costuming: 9.2
How Did We Get This Score?

Given the large variety of characters in Containment Haunted House, they had quite a task of getting the costuming for all of them while doing it well. This haunt met that challenge headfirst and knocked it out of the park.
As mentioned, the unifying characters were terrifying dark spirits and the masks they are in with glowing eyes that can be turned on or off is a sight to raise the hairs on the back of your neck. Beyond those characters, the other characters were all done with strong attention to detail and their individual theme in mind. Whether the actor was wearing a mask or donning a full face of makeup, their costuming was a head-to-toe complete look!
---
Customer Service: 8.73
How Did We Get This Score?

Containment, like all other haunts, is facing numerous changes this year, so the fact that they are on top of their game with communicating to their patrons before they arrive at the haunt is a wonderful thing. Their website and other social media have been posting regular information in the haunt.
While the parking lot was a little chaotic with a person at the entrance needing to tell every car about their local radio station that people can listen to while waiting in the digital queue, it only was backed up when we first arrived so they found their flow by the time we left. The staff was overall friendly and strove to keep their haunt as safe as possible.
---
Atmosphere: 9.1
How Did We Get This Score?

From the moment you drive into the Containment Haunted House parking lot, you know you are at a haunt. A bunch of dark lights and an impressive facade stands behind a Greek gateway over the queue line, complete with Atlas on the front.
Classic haunt exterior rock songs from favorite horror movies blast around the crowd as they wait to enter. A huge skeleton with moving, glowing eyes looms over it all. Once past the door, there are two characters ready to do a safety briefing and to introduce the theme. This is an excellent way to transition people from the world of reality to the world this haunt is creating, and our group wishes more haunts would do the same.
---
Special Effects:

8.78
How Did We Get This Score?

Beyond the twenty-foot expressive skeleton at the entrance of Containment, there are tons of special effects within the haunt. The haunt was full of fun animatronics to add to the spooks and scares. What really stood out weren't the animatronics, but the lighting of the haunt. They definitely used lights to set the mood of each place. From the fake candles at the check-in desk to the Christmas lights in the dollhouse, each set had a unique feeling. By far our favorite place for lighting had no lights at all, except a single electric candle. It was super creepy wanding in the dark with only that single light.
In addition to the lighting, the haunt also leaned heavily on fog and physical obstacles that force the group to proceed slowly due to low visibility and needing to move things out of the way.
---
Theme:

8.75
How Did We Get This Score?

Containment Haunted House always has a unique theme. This year they take the stereotypical 'phobias' or 'nightmares' type theme and give it a new spin. The theme, Spirits, is similar to last year's theme of 'Shadows' but with more darkness.
Set in a haunt, just as the spirits of Halloween pasts would be, added a measure of escapism. As people travel through the haunt, the sets are rather disjointed with the dark spirits tying it all together in a generally cohesive way. The transitions from one set to another could be jarring sometimes and smooth other times, which added to the chaotic feel of the haunt. This chaotic feel added intensity to a set up that allowed for the entire experience to be scarier.
---
Scare Factor:

8.73
How Did We Get This Score?

Containment is always good for a deep and scary storyline that is able to take people into a whole new world of fear. While our group was relatively small, we saw that the scares were positioned to give spooks to the front, middle, and back of the groups. Those types of scares also varied in type. They ranged from creepy, crazed people to murderous, gory scenes to straight jump scares.
According to an employee answering the phones, this haunt is recommended to people thirteen and up because of the dark, heavy, and gory scenes. Our group agrees that this haunt is better suited for an older audience. Our favorite scary scene is the area that is so thick with fog that our masks got damp! Within that dense fog were animatronic dolls who react to people approaching so that they seem to appear out of nowhere.
---
Entertainment & Value:

9.23
How Did We Get This Score?

For a haunt, Containment Haunted House is quite long at 20 minutes of steady walking pace. With ticket prices of $25 for regular and $40 VIP, that gives the general admission a 0.8 minute per dollar rate. That is a really good rate this season and there is definitely a lot of amazing haunt that's well worth the price.
Included in the ticket price is the amazing line area which is Instagram ready and humorous with exciting characters like Pumpkin there to pose with or to just have fun with. Add the fun music and the food truck that is there for most of the night and this haunt is enjoyable for hours on end!
---
How Did We Get These Scores

Promo Images:
Click to Enlarge
---
Have you visited this attraction?
---
Past Awards
---
2019 Awards
---
2017 Awards
---
Join ourspookyadventures!
We visit Halloween haunted attractions year-round! Follow us for haunted house walkthrough videos, behind the scenes footage, and more!