Crooked Descent Haunted Attraction – Full Review
Crooked Descent Haunted Attraction is a Haunted Attraction located in Herkimer, NY.
4338 NY-28, Herkimer, NY 13350View All Details

Features:

Free Parking, Restrooms/Porta Potties On-Site, Food/Concessions, "Old-School" (Low Tech), You will NOT be touched, Original Characters, Indoor Waiting Line, All-Indoor Attraction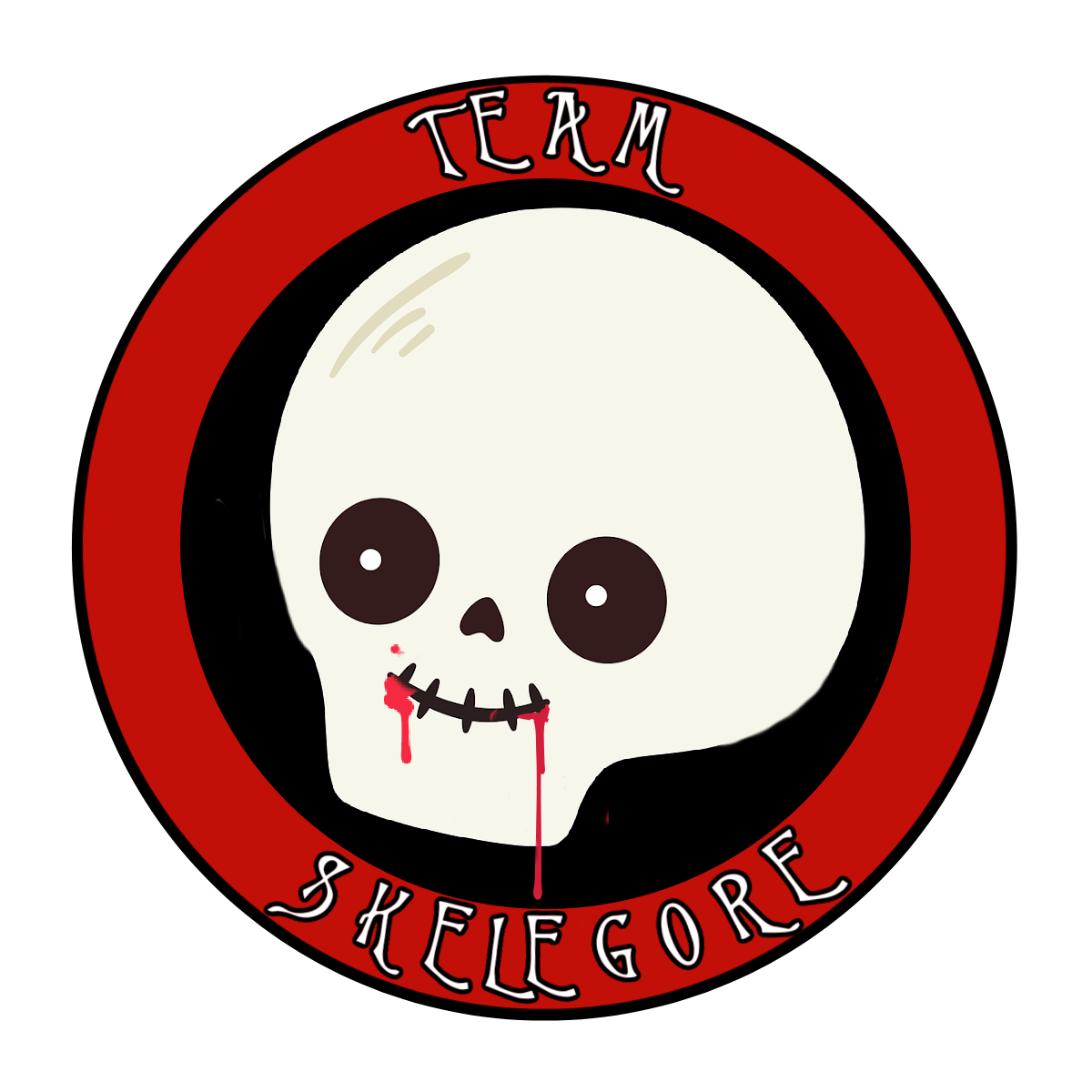 This attraction was reviewed on October 16, 2021 by Team Skelegore.
How Do We Get These Scores?

Final Score:

9.1
How Did We Get This Score?

Summary:
Crooked Descent Horror is living proof that a long and distinguished history is not the only factor in creating a great haunted house. Having only been a company for a grand total of four years, and celebrating their first season in a new location, Crooked Descent is pushing the creative boundaries of the traditional haunted house, and showcasing what can be done with raw talent and pure energy. This is, in our opinion, one of the most intense shows outside of an extreme haunt, and shows a lot of potential for the years ahead. In 2021 Crooked Descent is offering two attractions. The first is Forbidden Family where an inbred upstate NY family is living in the woods, and Momma Misty wants revenge after her ability to have children is taken away. The other is Witch Trials, a modern take on how the infamous witch trials of Salem might be carried out today, sparing none of the gruesome details.
---
Cast: 9.18
How Did We Get This Score?

Forbidden Family
Crooked Descent has quite a large cast ranging anywhere from 50-60 actors on a given night. Although we didn't get specific numbers for each attraction, this would split evenly to 25-30 actos per attraction, and that's about what we encountered throughout Forbidden Family. Being that it is one of the longer walk-through attractions in the upstate area, it's really nice to see actors filling the shadows and spaces. And not only filling space but giving every patron 110% of their energy in every single scene. Interactions here were mostly verbal with many actors talking about 'Momma,' and I almost expected Momma to be either dead or an effigy. It turns out that Momma is very real and alive, and followed us through several scenes to make us do things like sit on a table, stand in a bathtub, or put one foot in a play-pen and then take it back out. All while the brother-husband translated Momma's incoherent shrieking. We also enjoyed the actors that scurried around on the ground and the actor in the dining room scene that's hanging from the rafters.
The variety of characters was a bit limited, but only for the sake of staying in theme and on plot which is much preferred to a vast array of characters that have nothing to do with the story. One actor that stood out to us was a little girl wandering through the queue talking to guests to find out who Momma will and won't like. It'd almost be cute if it wasn't so damn creepy. She also gave us little teasers about what's to come with lines like 'you'll be put in… something… and then you'll hear the rules.' Overall, the extraordinary energy and conviction of the cast make you forget that these are just actors and that you're experiencing a theatrical production.
Witch Trials
Just as with Forbidden Family, the cast size in Witch Trials is quite large. With at least one character in every scene and two or more in most, guests will be hit from every direction with energy, conviction, and superior performance. The show opens with some soldiers that have the laser sights on their rifled trained on you, and tell you that they're looking for the wolf and that the main suspects are three witches. I would have to imagine that these actors have served in the military at some point, due to their ability to loudly and clearly state their orders for everyone to hear. Many of the actors that we encountered appeared to be under the witch's spell, acting as though they're possessed or not in their own mind. This is a really nice touch on the roles, as the story indicates there are witches about, and you've yet to see them.
In one particular scene, an actor is gyrating on a decapitated pig's head. This is definitely something I wasn't expecting, but it fit so well into the theme. In another, a woman is being sacrificed on a table or bed, and her performance was so good that if you weren't paying attention, you might actually think there's a sacrifice going on. Other notable actors are the girl that appeared out of thin air from behind the refrigerator in a kitchen scene, and of course the witches and witch hunters in the finale. One of the things to note here is that in both attractions, the actors were not performing for the guests, but rather going about whatever their character would normally be doing with or without your presence. To me, this signifies very strong acting skills, and a compelling enough story to give them the freedom to stay in character no matter what curveballs happen to be thrown.
---
Costuming: 9.34
How Did We Get This Score?

Forbidden Family
Costuming in Forbidden Family was not as limited as the character selection, but still remained true to the plot. We saw a large variety of masks being used throughout, including a bunny mask that seemed oddly appropriate given the background of the family. Momma was clearly wearing a mask, and we suspect that's because a non-female actor was playing the role, or it could just be an intentional mask made from the skin of an unsuspecting victim. Either way, it made the character so much more sinister. We also saw a very well-made human mask with a moving mouth which is strangely uncommon in many haunts that we visit. Makeup was applied very tastefully and in such a way that it could go wholly unnoticed by scared patrons. This is, I think, the ultimate goal of makeup; to be so natural and well blended that you don't realize it's even there. The costumes themselves seemed very well placed, too. Yes, we saw plenty of plaid flannel, but other costumes were plain and weren't distracting from the scenes that were unfolding before us. Everyone had a completed appearance that truly pulled us into the realism of the story.
Witch Trials
In contrast to Forbidden Family, Witch Trials had a much larger variety of costumes. From the soldiers that we could only catch a glimpse of, and the werewolf, to the witch victims, and the shaman. Oh lord, that shaman costume. Let's talk about detailed costumes for a second; a screen-ready, hand-crafted costume is going to have all manner of little details and accents while being layered in a realistic way. The shaman had all of that, and the only disappointing feature is that this character was not adequately lit to showcase the absolute masterpiece that is this ensemble. The fur, while probably fake, looked incredibly real. The 'jewelry' shall we call it, looked like real-life ancient artifacts, and bones, and magic items. The mask was a perfect blend of weird and creepy and mystical all rolled into one. This costume would win the prize at every costume contest in the continental United States.
Ok, enough gushing. Some of the other notable costuming choices we noticed were the sacrificial victim who wore only jeans and a bra, the werewolf whose costume was second best only to the shaman, the man under a spell, or perhaps a witch himself who was painted with several occult markings, and everyone else in the supporting roles. Makeup was used slightly more in this attraction, but it was applied in such a way that unless you were really studying each character for an extended time, you would hardly notice. And again, this is a good thing. Masks were not relied on as much here, but when they were used, they added another layer of depth to the characters and fit extraordinarily well within the scenes and plot.
I should note that while this is an actor-driven show, the characters are merely necessary players in the overarching story in each attraction. They do play critical roles in the story, but the focus becomes less about the people in it and more about the implications behind it.
---
Customer Service: 9.21
How Did We Get This Score?

From the moment we pulled onto the property, all the way through to getting back in the car and leaving, the staff at Crooked Descent were professional in every facet. The parking attendants answered any questions we had about where to go, and how to get there. The ticket booth staff were all smiles and looked like they genuinely enjoyed being there. The queue attendant was friendly and cheerful, and even security were ready and willing to help guests find their way around the building, or to answer any questions they may have.
While I drove, my partner looked through the website on our way out. She found a lot of useful information on the website like directions to get there, rules, FAQ, a contact page, and even the food truck schedule for 2021. One thing to note is that Crooked Descent does not sell tickets online, and all sales must be made at the door with cash. There is an ATM on-site, but we recommend saving yourself the ATM fee and planning ahead. We also noticed that the website does not explicitly state that this is an entirely indoor attraction.
Being that everything is entirely indoors except for exiting the attractions, guests will generally not have to worry about tromping through the mud, or bringing rain gear, as the time spent outside will be minimized. We should note, however, to be careful while moving around outside as you may walk through wet grass and leaves on a rainy night. We spoke with Ken, who is the business manager at Crooked Descent, and he mentioned that they are planning on laying down stone or gravel in commonly used areas outside to further reduce the possibility of someone slipping.
---
Atmosphere: 8.78
How Did We Get This Score?

As with any other haunt that we review, I always ask myself, 'If I were driving down the road and passed this place, would I know that it's a haunted attraction?' And this is a tricky question to answer in this case. We obviously knew we were at the right location when we had arrived because my backseat-driving GPS told me 'destination is on the right' and also because there were a handful of cars lined up to turn into the parking lot. Beyond that, I don't know that I would immediately recognize it as a haunted attraction from the road. Heading down into the parking lot, however, that's a different story. There is a sign outside with the words 'I survived' as well as a large sign pointing guests in the right direction for tickets.
After picking up tickets, guests will head outside to round the corner and join the queue for Forbidden Family. We noticed that it is fairly dark when coming out of tickets towards the entrance to the first attraction. Perhaps some path lights could help to further minimize guests thinking they're going the wrong way, or any potential slips. There was also a security guard at the exit to both attractions as well as in front of the ticket area to help guide guests.
While we stood in line for Forbidden Family, there was a little girl that went around engaging with patrons as they waited their turn. She would ask questions like 'so what do you do for a living?' and after they responded, she would say something like 'Momma will like you.' But if you were an unstoppable idiot like me, she would let you know that 'Momma won't like you.' Our experience with Momma suggests that she doesn't actually like anybody, but I like the little girl's optimism. This little experience in the line helped to build the story along with the other light theming around queue areas, but nothing could truly prepare us for the onslaught of unbridled energy inside the attraction.
Ok, so full disclosure; we were escorted to the front of the line for Forbidden Family, and completely past the line for Witch Trials. With that being said, we did not get to see any queue actors or pre-show theming for the Witch Trials attraction. However, assuming the theming around the queue areas remained consistent with what we had already seen, it would help to build some of the storiy, but still not totally prepare us for what's to come.
---
Special Effects:

8.23
How Did We Get This Score?

Forbidden Family
As we mentioned above, both attractions are very actor-driven, relying less on ultra-detailed scenes, and more on performance. Set design is minimal and conveys the key elements necessary to the plot in each scene. For example, in the dining room scene where we first met Momma, there is little more than a table and chair. Maybe a few other props to get the point across that you're standing in a dining room, but it's not a fully set table with chairs around it. The focus is kept on the characters, and that's the idea. What really brings the prop design above and beyond are the little things that may go unnoticed by many, like the empty casing that was ejected from the shotgun in the dining room scene. Other accents in the set design that really stood out to us are the bits of graffiti on the walls and the actual antique sewing machine. Or the ambient sound that plays, and goes completely unnoticed because it completes the feeling of realism.
Lighting is under-represented as there were many scenes that were in complete darkness or very dimly lit. This makes sense with the story to a degree, but it felt lacking in a lot of ways, too. Perhaps there are some methods to light scenes better, but not take away from the overall aesthetic. It's a very particular balance for sure. Sounds were also used sparingly, and this has the effect of helping to accentuate the suspense and add to the scares. A lot of what we found in this department was banging on walls and music. We liked that sound wasn't the main effect, but rather as a supporting element that added another layer to the creep factor.
Every piece of scenery looked like it had been transplanted from a house to the set, and that's the point. It wasn't creative in terms of something we'd never seen before, but creative in terms of finding the right pieces of furniture to use. I think that's the ultimate goal here; to use everyday items and make them look as though they really truly belong in the scene. We loved the doctor's office scene with the exam tables, and decor to match; we loved the fact that actors could violently climb on set pieces; we loved the laser show effect. We didn't love the chainsaws, though. I know, hillbilly hell and all that, but chainsaws in a haunt are almost a meme at this point.
Witch Trials
Witch Trials relies a little bit heavier on set design and special effects. In the very first scene guests are met with laser sights from M4 rifles in a dark, foggy room. One thing that I noticed right away was that one of the lasers was blue. Military laser sights do not use blue-colored lasers. A simple oversight, but it really stood out due to the fog and darkness. We found a lot of Pagan symbolism on the walls throughout, as well as a lot of Satanic symbolism. We weren't totally certain of the religious preferences of the witch in the story, but we're not sure that it completely mattered, either. The scenes centered around the ideas of a werewolf breaking into a home and killing the inhabitants, the witch hunters, the witch's victims, and of course the witch. We also noticed a lot of vegetation 'growing' from the walls and ceiling, which helped to fill in the bare hallways before coming into a scene.
The sound was again used sparingly, employing an ambient track to fit the mood, and accent sounds were made by actors either making monster noises or by using a prop to create noise. This worked very well to fill the scene with another layer, but also because they didn't have to rely on noisemakers to scare guests. Visual effects were used more than audible ones, like the silhouette of a figure standing in the foggy hallway with a slow strobe light behind him, or the battery-powered tea lights that helped outline a path and add a little more ambiance to the show.
Every single prop either remained very much in theme, or helped tell the story, including the pig head that one actor was riding, and the kitchen scene with the werewolf, and the witch execution scene. Just like in Forbidden Family, the effects used are not the main draw, but just another layer used to help you delve deeper into the story. This is probably one of the first haunts we have seen that doesn't rely too heavily on any one thing, yet succeeds in bringing you into a rich and diverse world where the plot exists. It's actually quite impressive how minimalistic set design can bring you into the story so much more than a fully detailed scene with little easter eggs throughout. One of the effects that could probably be executed a little better is the 'fire' under the witch in the execution scene. It's pretty obvious that it's just a stage light under the actor, and perhaps more visual elements would help sell the idea that the witch is being burned.
---
Theme:

9.16
How Did We Get This Score?

The themes are fairly simple, and because of that, each attraction is able to stay on topic from start to finish. In Forbidden Family, the idea is that a brother and sister fell madly in love, and had three monstrous children whose brains were not fully developed. Then after the mother lost her ability to have any more children, she sought revenge. The story is told in a linear fashion showing the OBGYN office where she presumably either gave birth to her children or had her baby-making ability taken away. The scenes that follow bring guests to the present moment where Momma is horribly disfigured and is looking for the perfect specimen to turn into her next child. The characters as well as the sets and scenes all made perfect sense to the story, and didn't include anything that was ambiguous or out of theme.
In Witch Trials, the story is a little bit more complex. Guests are told in the first scene by the soldiers that they are looking for the wolf and the main suspects are three witches on the loose. This sets you up for another story told in a linear fashion, but all occurring in the present moment. We found the werewolf, and we found all sorts of signs of witches including their victims, and the symbolism all over the place. The finale brings closure and resolve to the story, which is nice because a lot of shows bring out the onslaught of chainsaws and the guest is just presumed to have died at the end.
Both attractions stay on theme, and tell a good story, although neither one really authenticates the real-life location of an old nursing home. Maybe Forbidden Family to a small degree, and I would love nothing more than to see a gang of senior citizens trying to defeat a magical being, but the location itself just doesn't tell the story. And that's okay; nobody walks out of a Broadway show and thinks 'The Lion King was great, but I couldn't get into the story because we weren't actually in the African savannah.' I think more often we're going to start seeing haunts opening up in buildings like old nursing homes, schools, warehouses, etc. and the story that's being told along with the set design is what will inevitably become the most important factors in a believable plot.
---
Scare Factor:

9.43
How Did We Get This Score?

To quote Crooked Descent's answer to 'is it scary?' – 'We wait 11 months out of the year for this. What do you think? We really don't recommend children under 13.' We were absolutely blown away by the intensity of these attractions, and to think that 2021 is their first year in the new building. We are very interested to see what's to come in the following years, and we are certain it's only going to get crazier.
We entered both attractions as a group of two, and we never once encountered a group in front of us, or a group coming up behind us and that allowed for very personalized scares, and actors that followed us, and the timing to be absolutely perfect in every scene. To say the least, they were both very scary. Predictability of the scares didn't exist because the traditional methods just weren't there. I don't think we saw a single drop panel or animatronic scare throughout either attraction, and that just speaks to how strong their actors are when it comes to scaring. The variety of scares were also all over the place. In Forbidden Family, there's a lot of chaotic energy throughout, and a lot of jump scares, but there's also scenes where the scare comes not from jump scares, but the plot of the scene. Like when we first met Momma, and she told me to sit on the table. She then told 'Poppa' to kill me. Poppa was holding a shotgun while standing behind me, and the scare comes from the thought that I could actually die because I can't see the gun, I don't know what's happening behind me. The finale was rather cliche with the chainsaws, but I get it; chainsaws are loud and aggressive and make for a big send-off for a final scene.
In Witch Trials, scares were also very high energy and chaotic with jump scares throughout, but there were also more creepers that would follow us from scene to scene. At one point, I figured I'd just lean into it, and try to bring the entire cast with me as we ventured through. Nobody really took me up on the offer, which was a little bit disappointing that nobody wanted to be my friend, but also more unsettling that they'd just leave me alone in the dark. Again, we were hit from every angle with scares and the timing was perfect because we were the only group in any given scene. The finale was a little bit more theatrical too, with an execution scene that really brought the show to a resolution and put a nice little bow on it.
---
Entertainment & Value:

9.42
How Did We Get This Score?

Crooked Descent offers two options for tickets – either $30 for the combo or $20 for a single attraction. Tickets are also only sold on-site, and are cash only. Not to worry though, there is an ATM nearby. We recommend going with the combo ticket, as the minutes per dollar calculation comes up with 0.82 minutes per dollar based on our walk through times of 13 minutes for Forbidden Family, and 11.5 minutes for Witch Trials. This is opposed to single attraction rates of 0.65 and 0.58 MPD for Forbidden Family, and Witch Trials respectively.
While there are at least a couple of queue actors, and some theming in the queue areas, there really isn't a whole lot going on. There are food trucks scheduled for each weekend, and we were delighted to find 508 Salvage BBQ set up outside. Don't tell any Texans, but that brisket was incredible. Guests can re-enter the ticket area to purchase t-shirts, hoodies, and various other merchandise, too.
For $30, we think both attractions are providing a great value, and this is definitely a fair price, the new building has 33,000 square feet and it is absolutely packed with frights. While it would be nice to see a covered area to enjoy food or an outdoor firepit, we understand that these things are resource-intensive, and may not be feasible right now; we're just putting some suggestions out there.
---
How Did We Get These Scores

---
Guest ReviewsGuest Average: 8.75 out of 10
Jen Weakley – 10/10 – November 5, 2022What a great time, very involved actors and a great scare!! Thanks for doing this for our small …show more area!! Highly recommended
Bryon – 10/10 – October 7, 2022Best place to go! Great characters and amazing actors. Tell everyone about this place you will not …show more be disappointed!!!!!
Agatha – 10/10 – October 16, 2021I am not one to pay someone to scare me. I am petrified of everything naturally. I offered to be the …show more DD and drive my friends to Crooked Decent, while waiting in the car, I looked up to someone all in black standing RIGHT infront of my car!!!!! Soo creepy!! The actors are so in tune with their surroundings, guests & roles in which they play. They didn't do anything to me, other than scare the crap out of my soul!! Watch Out!! If you don't buy a ticket-someone will still find you!!!!