Dark Castle Haunted Attraction – Full Review
Dark Castle Haunted Attraction is a Haunted Attraction located in Elgin, SC.
2076 Hwy Church Road, Elgin, SC 29045View All Details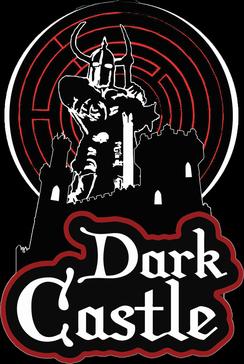 Features:

Free Parking, Restrooms/Porta Potties On-Site, Food/Concessions, Optional Games/Midway, Movie Characters, Original Characters, Uncovered Outdoor Waiting Line, Indoor/Outdoor Attraction

Team Jefferson Starship reviewed this attraction on October 20, 2017.
Final Score:

9.01
Summary:
The Dark Knight is back again this season with its own unique brand of screams and laughter to entertain visitors. This year, DKTT combines both a walking trail and a two-part zombie hunt each of which is designed to provide a fun experience that will leave you talking about it for seasons to come.
The Zombie hunt is a pretty standard experience ' you get to hunt live actors dressed as zombies, first with a paintball gun and then with a soft hand axe. A guide accompanies you to ensure safety, but there are definitely screams and shouts as zombies lurch out of various hiding places to stalk your group. The best part, we feel, about the zombie hunt is that during the second part there's a chance for you to become a zombie too and hunt the remaining members of your team!
The Trail is a mixture of horror and comedy. In previous years, it was geared towards a slightly more adult audience. That's been dialed down a small degree but the trail is still full of dark humor, dreadful puns, and cutting quips that children might not get (or that some parents might object to). Still, as most horror movies are adult oriented, this haunted trail fits right in with the target audience for horror entertainment. And entertaining it certainly is!
A note should be made that DKTT also has an indoor haunt. The indoor haunt was not operational during our visit and so is not included in the review below.
*This review is from when the attraction's name was The Dark Knight's Terror Trail and has since been renamed "Dark Castle Haunted Attraction."
---
Cast:

9.23
Hands down, one of the best parts of the Dark Knight's Terror Trail is the cast. As you journey along the trail, you're accompanied by a series of guides. Guides who are full of humor, wit, and skill. They lead you from one scene to the next, punctuating your trip with stories about what's coming up or what you're just now rapidly fleeing.
The scenes seem to be built around the skills of the various actors inhabiting them so that the characters fit in and work very well. You won't find many movie characters here ' they are predominately the creations of their actors. As such, the characters wind up being unique and very memorable.
---
Costuming:

8.92
Given that this is an outdoor haunt, the costumes were well-planned out and executed. Some of them, we are told, are unique creations constructed by the haunt owners and workers. Attention is paid to makeup and the occasional dim lighting of the trail helps to hide a few broad strokes issues.
The zombie hunt makes some sacrifices when it comes to costuming for safety concerns. This is an understandable concession. It doesn't heavily take away from the experience and keeps the actors safe
The actors all fit their scenes well and the entertaining guides help create continuity and bridges between scenes. We should particularly call out the guy in the CDC haz-mat suit in the toxic swamp; a great use of something you don't see often. Too, the star creepy clown was dressed like the one from the most recent movie – an original costume made on site.
---
Customer Service:

9.1
The site for the Dark Knight's Terror Trail is situated on a small side road ' there is a decorated hearse parked at the corner, but it can sneak up on you. However, when you're close you'll definitely notice the large building decorated like a fantasy castle ' the home of the Dark Knight. The staff up front and in the waiting area are all in haunt shirts and super friendly. The waiting area between the attractions has everything from a roaring fire (and occasionally accompanying ghost stories), concessions, two short escape rooms, and the occasional roaming actor.
Both of the offered attractions this year involve walking on outdoor trails so wear comfortable walking shoes and bundle up against the cold. The trails here are clear of obstructions, but being outside can always mean the occasional minor trip hazard in the dark. The guides are with you almost every step of the way in case of any issues, however.
---
Atmosphere:

8.8
Though there is some music playing outside, the appearance of the exterior of the haunt can be a little misleading. Its castle-like walls and an internally lit inflatable monster give the haunt a more child-like and whimsical feel that doesn't really match the more adult horror themes inside. However, the haunt's feel inside definitely hits the mark. Spooky stories around a campfire, occasional screams and chainsaws roaring from the dark woods behind the building, and more all help the interior waiting area get you in the mood for some scares.
---
Special Effects:

8.95
There aren't a lot of internal sound effects, but that's forgivable to some degree due to the outdoor nature of the haunt. Lots of actor produced noises ' from groans to screams ' and occasional bits of music or props along the trail that work together. This haunt is designed for entertainment. Not all of it is necessarily scary, but all of it is very entertaining.
Details vary from scene to scene with some being sparse and some overflowing with detail. While we thought that more attention to lighting could have benefitted the zombie hunt, there were some amazing bits along the trail. From the containment/toxic waste, to the graveyard with its competing zombie masters, to the final 'choose your own door' ending, it can be hard to choose a favorite scene. There's even a well-lit pressure tunnel! Most pressure tunnels are dark or use lighting tricks to disguise their presence, but at DKTT they've gone the other direction by having theirs well-lit and made from brightly colored fabric to best fit the scene it's used in.
We should also note that at least one of the scenes along the trail alarmed a police officer for its realism when she first found it!
---
Theme:

N/A
N/A
The Dark Knight's Terror Trail doesn't really have a single over-arching theme. Though the first guide will explain that upon entering the trail. you're leaving behind a world that has light and goodness and entering instead the realm of the Dark Knight (dark night, get it?), beyond that you'll find a variety of different scenes and themes strung along like a series of perfect little black pearls.
---
Fright Effect:

8.8
As stated above, DKTT aims to entertain within a horror theme and as such not all of the haunt is geared towards trying to scare everyone, but instead to amuse and entertain. An effort is made by the guides on the trail to interact with everyone and the scenes you move through frequently surround you on all sides. Some of the scares are one-off jump scares that hit one part of the group, but the guides work to position folks in place for many of these so that they're not always hitting the folks 'at the front' over and over.
---
Value:

9.3
Doing both the trail and the zombie shoot took about 55 minutes. If you've got time, you can add to that with things like the stories around the campfire or short, on-site escape rooms. Tickets can be purchased for the events (trail, zombie hunt, escape rooms) separately or as a combination purchase. Once on site, you can choose the order you want to do the attractions in ' a fact that can help to eliminate or shorten your wait times if there's a crowd.
General Admission: $10/15
Combo: $20
Other: Variety of options depending on what events you want to attend
---
Promo Images:
Click to Enlarge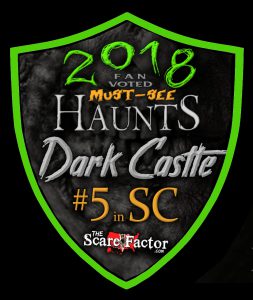 ---
Guest ReviewsGuest Average: 10 out of 10
Brittany – 10/10 – October 15, 2022So much fun! We took my little sister (11). She was so scared she wouldn't let go of me. Most of …show more their adult humor went right over her head. It was a lot of fun and so different from any haunt we've been to. The ticket ladies were super nice as well!
---
Past Awards
---
2022 Awards
Best Recreation of a Movie Scene - Candyman (Given by: Team Jefferson Starship)
Socko - Matthew Wright (Given by: Team Jefferson Starship)
---
2019 Awards
Best Zombies (Given by: Team Jefferson Starship)
---