Dark Matter Scream Works – Full Review
Dark Matter Scream Works is a Haunted Attraction located in Rochester, NY.
296 Greece Ridge Center Drive, Rochester, NY 14626View All Details

Features:

Free Parking, Restrooms/Porta Potties On-Site, Food/Concessions, Gift Shop/Souvenirs, "Hi-Tech" Attraction, You will NOT be touched, Original Characters, Indoor Waiting Line, All-Indoor Attraction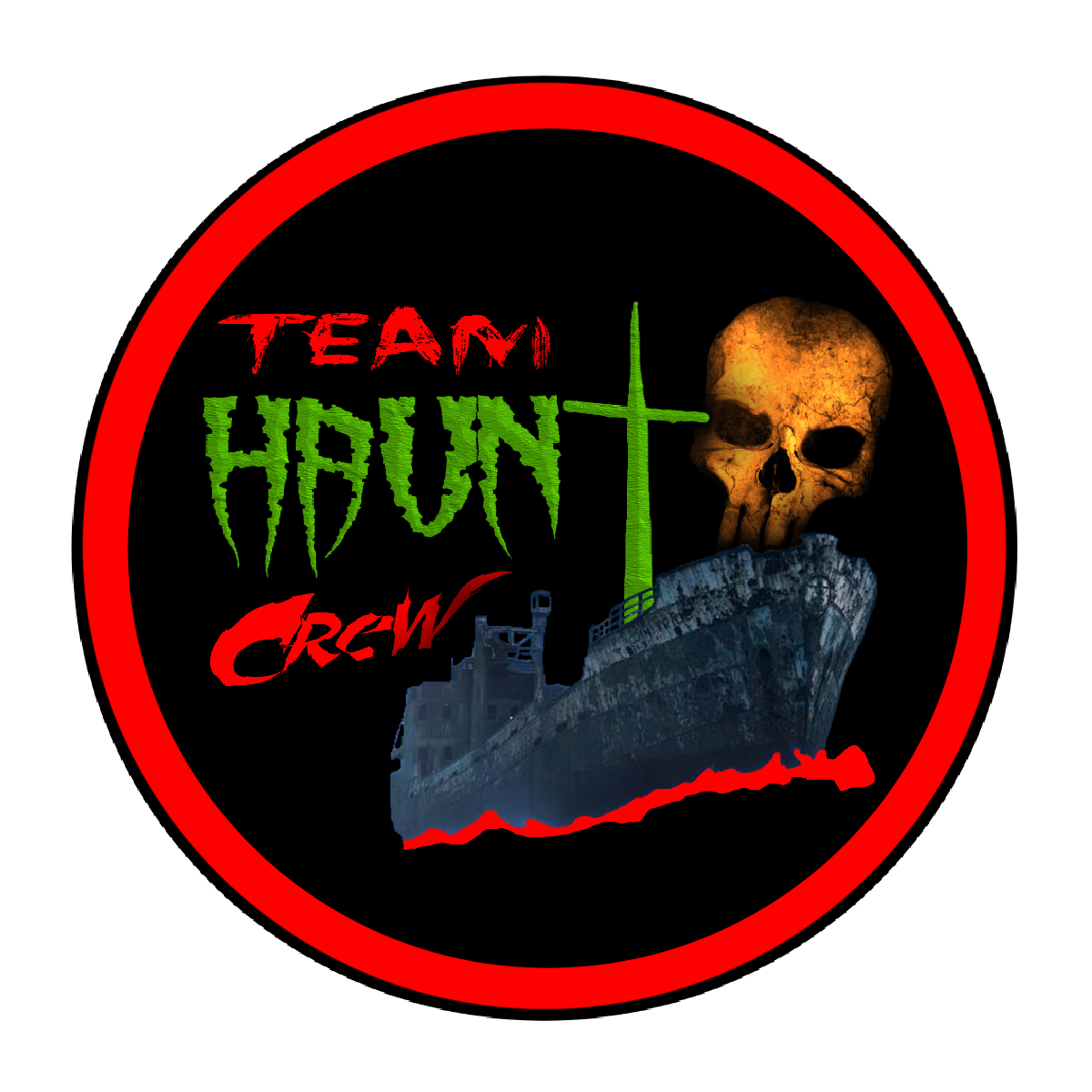 This attraction was reviewed on September 27, 2019 by Team Haunt Crew.
How Do We Get These Scores?

Final Score:

8.28
How Did We Get This Score?

Summary:
Dark Matter Scream Works is an indoor multi-attraction haunt that is great for a horrifically good time! The attraction is currently located in a mall. But don't judge! Many people are used to the outdoor haunted attraction with a hay ride or trail in the woods. But there are those in more urban areas that also need a good scare come Halloween season. Plus, there's no need to worry about the weather since everything is inside! The attraction is currently located above the Burlington in The Mall at Greece Ridge in Rochester. The attraction has outgrown each of its previous locations over the years. The attraction is packed up after each season and the family begins setting up mid-July every year in order to be ready for the season. You read right, we said family, DMSW is family owned and operated. Husband and wife, son and daughter, as well as friends of the family dedicate their evenings and weekends in order to prepare a frightful delight for the Halloween season! As terrifyingly fun as this attraction is, it is also a haunt with a heart. They support an anti-bullying campaign and even though they do not have the ability to be fully handicapped accessible they do their best to assist anyone with a disability whom would like to experience the horrors within.
There are four attractions at DMSW. The first is Blood Manor. Nothing says 'haunted house' quite like a massive old castle-style manor house with secret passageways, dark corridors, dungeons, and the ghosts of tortured souls still trapped within its walls trying to make you the next permanent resident of the estate! The incredible detailing inside will make you feel as if you're actually walking the decrepit halls and once elaborate rooms of an abandoned manor.
The next attraction is the Circus of the Damned. Damned clowns. Clowns everywhere. Do you like clowns? These clowns will certainly like you whether you want them to or not. They will like you so much that they will not want you to leave' Ever! Twists and turns and confusing effects will certainly have your head spinning faster than the demonic skeletal merry-go-round! Oh yes, did we mention that you get to experience all this in 3D? Yup, that's right, it is an eye-popping 3D experience with black lights, lasers, and some very creepy clowns.
Next up is Contagion and by far our groups' favorite. Not that anyone wants to become infected with some unknown virus or disease of some kind but if you were ever curious about what it would be like to try to escape from a government hospital facility that has become overrun by crazy doctors, nurses, and patients all infected with some unknown disease, this would be a great place to start! Are deserted corridors as deserted as they appear to be? What's behind all those curtains? Oh, you don't remember scheduling this appointment with the gynecologist? Then I suggest you run!
Last but not least is Phobia. Do you need an explanation? I think the name just about covers it! What scares you most? Creepy crawlies? Mannequins send a shiver down your spine? Serial killers? Heights? Spiders? Bats? What makes you wake up in a cold sweat? If you think you're not afraid of anything go on in, meet your greatest fears, oh, and tell Michael we said hello!
---
Cast: 8.08
How Did We Get This Score?

This was a no touch haunt so the actors were limited to dialogue. Of course this did not stop the cast from getting very close and invading your personal space!
Blood Manor (7.55):
There were enough actors spread throughout this haunt. However, the cast was hard to hear due to the loud ambient background music coming from the midway outside the haunt. The actors looked believable, stayed in character, and were moderately interactive. One actor stood out from the rest for sure, let's just say not all the animatronics are actually what you think they are!
Circus of the Damned (7.65):
This haunt was a little light on actors. We felt that the overall experience would have been a bit more intense had there been a few more actors sprinkled throughout. However, with that being said, all the actors portrayed their characters extremely well and one actor did stand out. He was the circus Ringleader and he was very interactive. At one point, a bunch of running teenagers caught up to us. When we all ended up bustled together in the Ringleader's room, he was great at splitting the kids up and distracting them so they wouldn't interfere with our haunted circus experience.
Contagion (9.5):
This was probably our favorite haunt out of the four at DMSW. The characters were highly interactive and stayed in character although it would have been nice to see more actors spread throughout the haunt. The most interactive character was the crazy gynecologist asking for us to comply to his demands and sit on his examination table. Of course this didn't happen, all the females in our group were majorly grossed out. The banter back and forth between the crew and the doctor was quite funny and entertaining. As we were leaving, the doctor even waved us goodbye and called out our names. This made the haunt feel more personal and real. Another character with a massive tangle of dark hair (which we later learned was his real hair) did an excellent job being psychotic with an intense interest in our brains. Oh and you can't forget the cafeteria lady who wanted fresh meat for all the children, glad we didn't end up on the menu! We really enjoyed how well the actors portrayed their characters, you could tell that they were very dedicated to their roles.
Phobia (7.63):
The interaction and banter with the cast was minimal in Phobia. Some actors were quiet because they were supposed to be (you don't want the illusion ruined) and creepily followed you around, while some actors just stood quietly in the corner staring at you. It would have been nice to have a little more interaction with the actors although one actor in particular stood out by blending in with his surroundings so well that he surprised even us!
---
Costuming: 8.75
How Did We Get This Score?

The costuming for all the attractions was solidly on point. It was a real pleasure to behold so many unique and extensively detailed costumes. Makeup throughout the attractions was well utilized. We did learn later that one of the makeup artists interned for Disney and that the owner's daughter also did some of the crew's makeup.
Blood Manor (8.73):
There was a variety of elaborate Victorian-style clothing with highly detailed makeup. The butcher was covered, practically head to toe, with blood. A woman dressed entirely in black with a deathly pallored gray/white face and dark eyes wielding an immense knife made for quite an intimidating spectacle. The makeup worn by the tortured souls trapped in the dungeon was extremely realistic, in fact, one of the characters makeup was so well done he didn't even look real, until, to our surprise, he started moving toward us.
Circus of the Damned (8.98):
The clown outfits were detailed, but typical for clowns. The truly shining aspect of the clown costuming was the makeup the actors wore. The 3D effect was amplified with special makeup that reacted with the black lights and 3D glasses we wore.
Contagion (9.24):
All the costumes were detailed and fit well with the theme. Straitjackets, nurses uniforms, doctors white coats (well really not that white anymore… mostly red… and some brown/black dirt… but mostly smeared bloody red), and patients covered in blood (and God knows what other fluids) are just some of the intricate costumes you'll witness. Don't forget about the eyes, they say you can tell a lot about a person from their eyes. Not entirely sure what it says about the nurse with intensely bright piercing eyes that glare at you like a snack while she stalks you down the hallway' oh yea, she's infected!
Phobia (8.28):
This was a mish-mash of characters; each room had a different phobia and not all rooms had actors. Even though the actors were sparse a few actors and their makeup stood out to us. There was a mannequin who seemed to come out of nowhere. This mannequin was wearing those full on bodysuits with a drawn face. It was one of the most unique and interesting costumes we have ever seen at a haunt. We did encounter a dirty dentist who kept asking about our smile. Some members in the group didn't realize that this character was a dentist because he didn't have many props to make us recognize him as a dentist, perhaps a drill or pliers might make his character more obvious (It helps when one member of your team is a dental hygienist and recognizes that the chair the dentist's victim is sitting in is in fact a real dentist's chair complete with side sink to spit in).
---
Customer Service: 8.68
How Did We Get This Score?

This haunt has a truly unique location, an unused department store in a mall. There is plenty of free parking to be found. Additional signage along the road around the mall would have been helpful. We were greeted at the entrance with a smile and directed to the ticket line entrance upstairs.
The haunt is not handicapped accessible, however they do try to accommodate anyone with a handicap when it is possible. There is an elevator to enter the haunt and while we were there the staff helped escort a woman with crutches through the haunt. If you need assistance contact the owner in advance.
Overall the attraction was very safe. We noticed plenty of security guards were walking around inside and outside the attraction. In two of the haunts there were carpets that were bunched up but this was most likely caused by earlier patrons trying to dodge or run away from their attackers.
The greeter at the entrance of each haunt was not easily identified. All other staff were indicted with bright staff shirts. The website was clear and easy to understand. There are separate sections on the website which have information regarding hours of operation, ticket prices, info on each of the attractions, photos, a FAQ section, and an option to purchase tickets. When we initially checked the website the link for purchasing tickets had not yet been updated for this season, however, we noticed that it has been updated since our visit.
---
Atmosphere: 8.6
How Did We Get This Score?

The atmosphere typically begins from the moment you arrive in the parking lot of a haunted attraction. From the parking lot one may initially think, 'This doesn't look like much.' Because DMSW is located in a section of an active mall there is only so much they can do regarding the exterior of the building. Mainly meaning a banner sign above the entrance and some decorations. Don't be fooled! The owners totally make up for it once you enter the world that is Dark Matter Scream Works.
Once you reach the top of the stairs you find the ticket booth. Beyond the ticket booth you are instantly transported to another world where you know beyond the queues you will encounter many dreadful things. There are black lights, lasers, and an eerie soundtrack playing across the indoor midway which leads you to the distinctly ominous entrances to each of the attractions. You can't help but notice the terrified screaming patrons as ghouls run after them. We can't forget about the small concession stand or the unique and morbid photo opportunities such as the creepy scarecrow, real casket, and if you ever wondered what it would be like to be locked in the stocks you'll have the chance here.
---
Special Effects:

7.97
How Did We Get This Score?

One of the things that made the attractions so great at DMSW was knowing that they design and build all their sets and props in-house.
Blood Manor (7.75):
Within the walls of this creepy old manor there were several special effects in use. Unfortunately, due to the speakers playing music for the midway we were not able to hear whether or not there was any ambient sounds inside the Manor. The scenes and props were exceptionally detailed which added a sense of realism everywhere you looked. From ornate wood paneling and furniture to chandeliers and windows with broken panes of glass, all the details were superb. If it were not for the overbearing sound track from outside the attraction we would have been totally immersed in the world created by all the surroundings in the manor.
There was one time we spotted a power strip hanging outside one of the windows, however we only spotted it because we were inspecting the details of the window.
Circus of the Damned (7.65):
Come one! Come all! Come on a psychedelic trip through a colorful and twisted circus! 3D glasses were provided to enhance the effect of black lights and fluorescent paints that were on all the walls and the actors. This effect made everything pop out in your face. An ambient soundtrack was used to create a quirky yet creepy mood. Every inch was decorated to provide a fun-house-like feel. The main attraction in any circus, of course, is the carousel and Circus of the Damned had their very own carousel' of the DEAD, which you must see to believe.
Contagion (8.58):
Upon entrance into the haunt, you are transported into the decaying halls of an old hospital like a scene from the Walking Dead. Old walkers, crutches, and other assorted medical equipment were stacked high in doorways in an effort to keep the evil in or maybe'. keep it out. Eerie blood stained hallways were created and curtained off exam rooms, some still occupied with the remains of prior patients, waited for their next victims. As you came upon a doctor's office, you were greeted with an authentic looking exam room including a real examination table intended for the doctors next casualty. More eerie hallways lead you to a recreational room for the insane which included aged living room furniture and an ancient television all static on screen. The morgue provided a realistic feel that sent shivers down your spine, literally. An air conditioner was used to make it as cool as a refrigerator.
Phobia (7.9):
Although we could not identify all the phobias, the rooms were highly detailed with props and decor. The attic included old furniture covered in spider webs which foreshadowed the appearance of spiders later in our journey. Some rather realistic looking animatronic spiders are sure to have jolted the nerves of many who wandered too close. The exceptionally bloody dentist office even had an actual dental chair and instruments. What basement would be complete without a set of creepy old rickety stairs where monsters can conceal themselves? This basement not only had the stairs, it was fully inundated with mannequins covered in dust and cobwebs. Wait, did that mannequin just move?
---
Theme:

8.24
How Did We Get This Score?

Dark Matter Scream Works has four drastically different attractions with four separate themes, Blood Manor, Circus of the Damned, Contagion, and Phobia. Below is the breakdown.
Blood Manor (7.6):
The person who was taking our tickets welcomed us to the manor. She was extremely hard to hear because of the background music, so if there was a major background story to the theme we totally missed it. However, as soon as we walked into the haunted manor, we were greeted by an upset maid yelling at us about our dirty shoes and you instantly you knew you were in a mansion. The scenes were really decked out, you had your typical mansion rooms such as the parlors, great dining room, kitchen and pantry, bedrooms, and of course you can't forget the dungeons with tortured souls.
Circus of the Damned (8.7):
Before we walked into the haunt a staff member welcomed us and handed us 3D glasses. Based on the giant circus tent exterior of the haunt and the circus music you knew you were going to encounter an eerie circus with creepy clowns. The theme was portrayed quite well throughout with all the circus music and the vibrant colors across all the walls and floors.
Contagion (8.7):
A staff member at the entrance of the haunt welcomed us to Contagion and warned us not to get the virus. Based on DMSW's website, Contagion is a virus that has been hidden for years by the government. As soon as we entered this haunt we knew that some major happenings had gone on because of the disarray the hospital was in. The theme in this haunt was quite obvious as you traversed the dingy corridors. From the walls and doors to the hospital beds, sheets, gowns, walkers, medical equipment, and bed pans (pretty much everything you commonly see in a hospital) was all present adding to the illusion.
Phobia (7.95):
The staff member who took our tickets before we walked into this haunt asked us what we were most scared of and told us to think about our phobias as we made our way through the haunt. If the name of the haunt doesn't make the theme obvious enough for you, then you would certainly know after being introduced to the theme by this staff member. In most of the rooms you could easily recognize the major phobias such as snakes and spiders, but in others not so much. There was a room that appeared to be an attic with a bunch of antique furniture strewn about with a little girl that steps out from a corner. Was this room portraying a phobia of attics, clutter, dolls, creepy children? We were not entirely sure, however the spiders came next so possibly it was a lead up to those creeping critters.
---
Scare Factor:

8.02
How Did We Get This Score?

There were different types of scares throughout the four different attractions. Many times it was just from good placement of actors so you never saw them coming. Gore was a prominent aspect within Blood Manor and Contagion. For many people the gross out factor is just as bad or worse than a creature popping out in their face. One member of our group is prone to jumping every time there is a loud noise, which naturally meant her feet seemed to be off the ground much of the time.
Blood Manor (8.15):
There were several ways in which they attempted to scare us. Sometimes, you got a menacing stare, other times an actor or animatronic creature popped out from an excellently concealed hiding spot. Unfortunately, the scares were limited to an extent in Blood Manor because the ambient sound track for the midway was so loud that we weren't able to hear many of the actors. Of course, this hindrance also aided some scares because we couldn't hear actors sneaking up on us. The actors did a good job of trying to mess with each person in the group. The best scare of all in Blood Manor came at the end. We had no idea we were almost at the exit when an animatronic display activated giving a slight startle that everyone got over quickly, so we weren't prepared for the unexpected surprise that followed!
Circus of the Damned (7.28):
For some people clowns are funny, for others they are the most terrifying thing they can imagine. The actors we encountered did a good job of trying to scare the daylights out of us. There were some clever distractions that allowed the actors the chance to make a sneak attack and even a couple misleading dead ends resulting in feeling trapped. There were also the occasional air horn blasts and clown horns.
Contagion (8.38):
This attraction also had many kinds of scares including stealthy stalking, dead stares, sudden loud noises, and actors with some fairly gross-out props! When walking in the corridors of this overrun infectious hospital you easily get creeped out. The scares were pretty on point for timing and effectiveness. It seemed as though when you expected something there was either nothing or an intense momentary delay that tried to lull you into a false sense of security, and when you least expected something, well that's when you should have expected something! Each actor we came to seemed to move in close to each group member as if trying to determine who would be the easiest to scare.
Phobia (8.25):
Becoming scared in this haunt depended partially on how well the actors did taking you by surprise and partially on what your deepest fears are. If you aren't afraid of spiders, that's OK, you might be after escaping this place! Serial killers will come at you with knives, soulless looking mannequins close in around you, you might end up with spiders in your hair, a trip to the dentist' does any of this make you squirm with discomfort? The actors did a good job of going after each member of our group and while a few of the scares were completely predictable, there were also several that we never saw coming!
---
Entertainment & Value:

8.09
How Did We Get This Score?

There are two ticket options available at DMSW. General admission is $20.00 and if you don't like waiting in those pesky queues there is the Fast Pass option which will cost you an additional $5.00 so you can jump closer to the front of the line! We also enjoyed the free entertainment provided by some actors chasing patrons around and sneaking up on distracted people in lines. There were also some great photo op areas set up including a chance to step into an actual casket or be locked in stocks! On the night we visited there were some classic hearses parked just outside the entrance, some of which had been tricked out with lights, custom paint, and decals.
The amount of time we spent in each haunt differed. Listed below are the haunts and the length of time it took our group to go through each:
Blood Manor: 10 minutes
Contagion: 15 minutes
Circus of the Damned: 7 minutes
Phobia: 10 minutes
So that adds up to 42 minutes spent inside the attractions. With general admission being $20.00 for entrance to all 4 attractions, you get a value of 2.1 MPD (minutes per dollar). It basically breaks down to $5.00 per haunt which is a reasonable price.
Ultimately, we felt that the evening was full of great Halloween entertainment at a price that won't send your wallet to the morgue!
This haunt is not ADA compliant but it does their best to accommodate physical disabilities with advanced notice. A potion of all proceeds go to the anti-bullying campaign, Don't Be A Monster!
---
How Did We Get These Scores

Promo Images:
Click to Enlarge
---
Guest ReviewsGuest Average: 9.88 out of 10
Cheryl – 10/10 – September 29, 2018A group of us go every year and have yet to be disappointed! Always changing, growing, and adding to …show more an already great haunted house! 4 houses, 1 price! And why wait til October to be scared?! They are also having a 'lights on' kids day 10/20, from 1-3. My kids can't wait to go
Tina – 10/10 – October 27, 2017Super scary! I love the variety of scares they offer at their haunt. There is nothing like this in …show more Rochester. Guaranteed to scare the crap out of you! They also had a day time kids experience with all the lights on and trick or treating. My 2 year old son loved it. Scary but in a safe and fun way.
Eric H. – 10/10 – October 21, 2017This is the only multi-haunt in Rochester and the price was the same as single walk-thrus at other …show more haunts. The queue lines had scare actors and each haunt was intensely scary, and I'm not one to jump! My family has been going to this particular owners haunts since they began many years ago, so their growth and years of experience shows!! Actors were on point and decor was of quality, not just stuff you can buy at the Spirit Halloween store. We will be going back to see what 2018 has! Every year it is different, which no other haunt in Rochester does.