This team is currently not an active review team for The Scare Factor.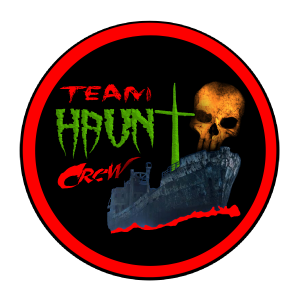 Team Members: Lloyd Mordan (Team Leader), Lauren, Matt & Kat
Experience Level: Veteran Team (2019 was their 1st year)
Normal Coverage Area: Pennsylvania – New York – New Jersey – Delaware
Background: The Haunt Crew began in 2003 when Lloyd and Lauren first attended a haunted attraction together. While both had previously visited haunted attractions, it was this first trip together that sparked their Halloween bond. What started as a seasonal gathering for spooky Halloween fun quickly developed into an obsession to seek out the best haunts year after year. In 2005 the group became known as "The Haunt Crew."
For over a decade, they have been faithfully traveling to haunted attractions all over the tri-state area. Every year, they start preparing their "Haunt Season" travel plans in July, sometimes even as early as May. They have visited haunted attractions in Pennsylvania, New York, New Jersey, and Delaware. They all agree that they are not able to pick a favorite attraction, but rather, they enjoy the truly unique and haunting qualities of each attraction we attend. Aside from seeking out haunted adventures, The Crew enjoys camping, hiking, history, and corn mazes just to name a few. The whole Crew has a great energy and enthusiasm for all things Halloween.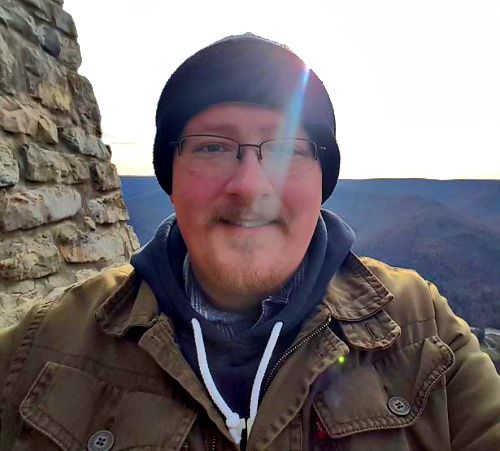 Lloyd is a dental hygienist by day and haunt enthusiast by night. Lloyd has had a fascination with Halloween and the supernatural for as long as he can remember. When he was younger, he even headed a ghost hunting 4-H club. He is a logical, analytical thinker and the voice of reason within the Crew. Aside from an obsession for all things haunt related, Lloyd has a passion for classic VW Beetles and the history of the R.M.S. Titanic. Lloyd doesn't scare easily, however, he does enjoy torturing his fellow Crew members by scaring the daylights out of them at every opportunity.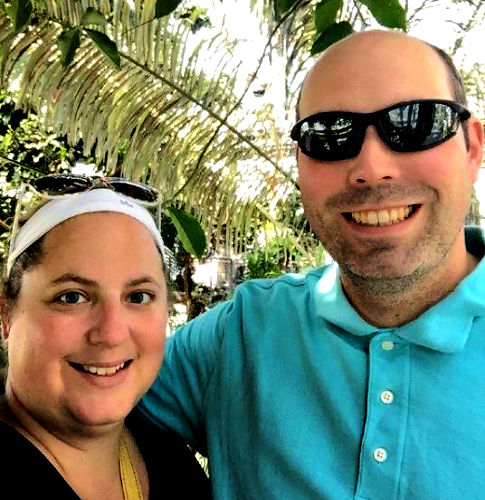 Every year, this husband-and-wife daring duo's (Lauren and Matt's) house explodes with Halloween decor that rivals any house in the neighborhood. While Lauren is infinitely more of a Halloween enthusiast than Matt is, he has come around over the years and now enjoys seeking out haunts with the rest of the Crew. Aside from haunted attractions, Lauren enjoys teaching music, gardening, singing off key (purposely), planning the Team's haunt trips, and entertaining The Crew with her humorous wit. Matt, on the other hand, enjoys philosophy and considers politics to be the scariest thing in the world. Matt and Lauren are both history buffs, especially Gettysburg history, and anything associated with spine-tingling ghost stories.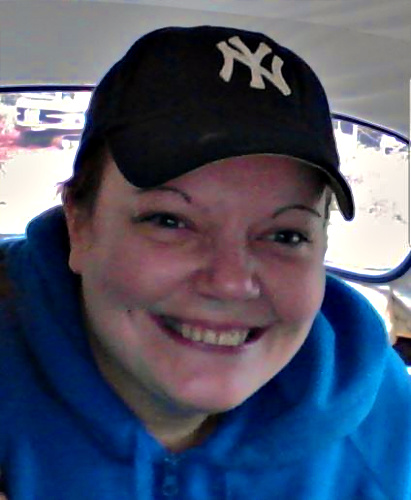 Kat is the group researcher. She is always putting her IT skills to work and finding new attractions to add to The Crew's list of potential haunts to visit. Kat is, by far, the jumpiest of the group. You won't hear her scream, but you will see her jump for the roof when she is scared. Sudden, loud noises rattle her nerves to the core. Aside from haunted attractions, Kat loves to lay around, be crafty, and learn useless information.
---
Contact Information:
---
Attractions Reviewed by This Team: