Reapers Revenge – Full Review
Reapers Revenge is a Haunted Attraction located in Scranton, PA.
460 Green Grove Road, Scranton, PA 18447View All Details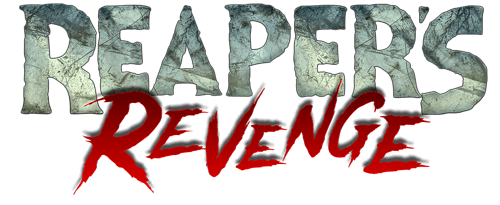 Features:

Paid Parking, Restrooms/Porta Potties On-Site, Food/Concessions, Gift Shop/Souvenirs, Special Events, "Hi-Tech" Attraction, You may be touched, Movie Characters, Original Characters, Uncovered Outdoor Waiting Line, Indoor/Outdoor Attraction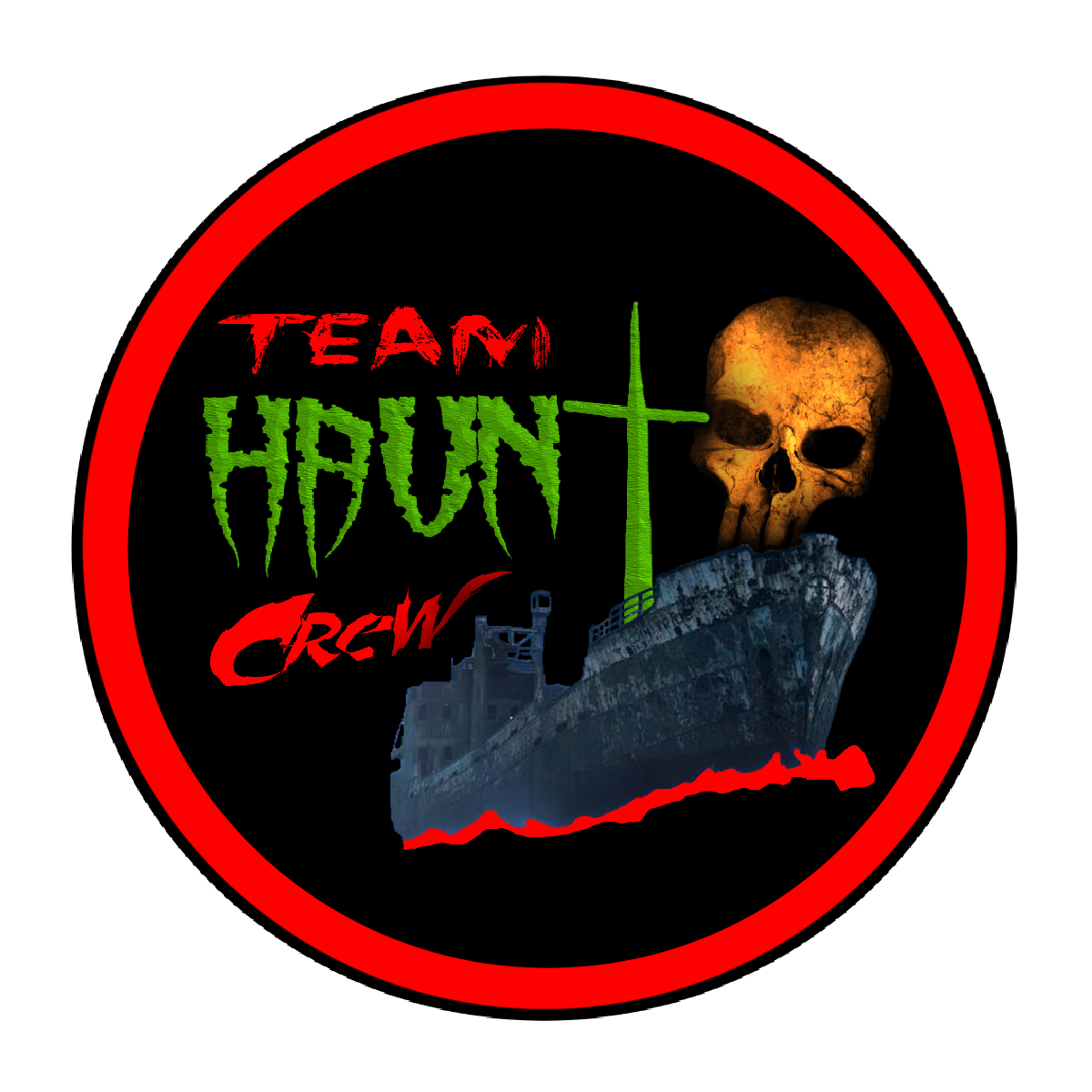 This attraction was reviewed on September 25, 2021 by Team Haunt Crew.
How Do We Get These Scores?

Final Score:

9.52
How Did We Get This Score?

Summary:
Reapers Revenge (RR) is the place to go for a fun, albeit fright-filled, evening! Prepare yourself for 5 amazingly disorienting and terrifying attractions all located in one convenient location. This attraction will keep you petrified from beginning to end. As they told us, get comfortable being uncomfortable!
You will begin your journey on the Haunted Hayride. Everything is perfectly timed out so that you will never see another wagon traversing the trail, which provides the sense that your group is all alone out in these terrifying woods. There are a wide variety of stops that the hayride makes, each filled with incredible actors who relish in climbing aboard the wagon to interact with patrons up close and personal.
The Lost Carnival is the next attraction that you will enter, if you dare that is! Heads up, or rolling away', you may want to shield your eyes if you aren't a fan of clowns or carnies! These demented clowns and sideshow freaks will have you desperately searching for any way out of this macabre carnival of the damned.
Next up is the attraction called Delirium, which was new to Reapers Revenge last year, though vastly upgraded for the 2021 season. Within these bizarre walls you will encounter more terrifying clowns. The 'up close and personal' feeling gets greatly intensified by the incredible 3-D effects created in this delightfully horrifying domicile.
Are you afraid of the dark? YOU WILL BE! After experiencing the nightmares that you can't see inside Pitch Black you will want to sleep with the lights on. You will feel a plethora of odd and disgusting things as you navigate your way in total darkness, of course some things may be touching you instead!
Sector 13 will give you a nasty preview of what things may be like in the event of some insane apocalyptic event creating mutant zombies that want to tear you limb from limb! You may think you are safe being directed by the soldiers and sent through decontamination, but beyond the entrance lies nothing more than hysteria and pandemonium!
---
Cast: 9.5
How Did We Get This Score?

You will be hard-pressed to find a better group of haunt actors than at Reapers Revenge. The cast has a wide range of characters and personalities which enables them to provide a variety of scares. These cast members were incredibly enthusiastic throughout the entire attraction. No matter where you encounter an actor, it is clearly evident that they paid close attention during their Actor Clinic training. Some of the actors that stand out are those that hold up the groups of patrons with entertaining banter, effectively reducing the formation of the 'conga line' experience. Prop utilization throughout RR are well done and greatly enhances the experience.
The actors on the Haunted Hayride stand out impressively in our minds. These ghouls managed to scare the bejesus out of people on the wagon from all angles, including from on the wagon itself. These actors are not afraid to get in your face or even attempt to drag you right off the wagon! Don't worry too much though, you do have the opportunity to not be touched by choosing to wear one of the safety necklaces.
Within the dilapidated remains of The Lost Carnival, actors are provided with many opportunities to interact with patrons. You may be asked to stop and participate in a, not so usual, carnival game. The actors fit incredibly well into their surroundings and really got fully enveloped within their character.
Delirium had amazing actors in place. Often it was difficult to determine what was just a prop and what was an actor. In Delirium, you never know when the walls themselves will jump out and scare the sanity out of you.
While you may not see most of the actors within Pitch Black, you will certainly know that they are there. These actors will keep you completely ill at ease during the entire experience. There are not many chances for interaction with cast members inside, however, there is the actor at the entrance who sets the stage excellently for what is awaiting inside.
Sector 13 is where the most actor interaction occurred with patrons. From being decontaminated by insane scientists and yelled at by angry guards to being forced onto exam tables, there are a plethora of opportunities for the actors to closely interact with patrons. You will be disoriented and horrified by these incredible actors.
---
Costuming: 9.79
How Did We Get This Score?

You will not encounter anything basic when it comes to the costuming at RR. There are many kinds of costumes present, with the exception of Pitch Black where you can't see your hand held right in front of your face. There are costumes portraying famous movie characters, horrifying mutants, creepy carnies, malicious clowns, soldiers, and psychotic scientists. Masks are used in many areas of the attraction, in some instances these masks trick you into thinking that what you were walking by was just a dummy, until it suddenly moved and attacked! There is an entire area dedicated to makeup and costuming in order to get everyone into character. Every actor is perfectly placed, blending into their environment seamlessly.
---
Customer Service: 9.88
How Did We Get This Score?

Reaper's Revenge was easy to find. They have signs posted miles away directing you to the attraction. GPS will easily deliver you to the main parking lot. There are two additional parking lots for exceptionally busy nights. The first scare of the night is that parking will cost you $3.00, cash only.
When entering the attraction, you get a real sense of how seriously they take safety at RR. You will be required to sign a waiver. There are EMTs on-site every night and many of the staff are certified in CPR and First Aid. You will see plenty of professional security presence patrolling the grounds to help keep everyone safe. While waiting in the queue areas, there are TV's playing videos for entertainment and to explain the rules while going through the attraction in the most snide and comical manner.
It should be noted that, while Reapers Revenge is not able to be ADA compliant, they will do their best to accommodate someone with disabilities. It is best to contact Reapers in advance to set up a visit so that they will be able to make arrangements. The staff are all helpful and professional.
There is a large media presence for RR including their website, Facebook page, YouTube, other social media sites, and a new 'Reaper's Revenge ALERTS,' text messaging feature. The website is easy to navigate and has descriptions of the attractions, ticket pricing, the season schedule, and more.
---
Atmosphere: 10
How Did We Get This Score?

There is absolutely no way for someone to miss the fact that Reaper's Revenge is, indeed, a haunted attraction. After guests get past the parking lot and security, guests are greeted by an enormous wrought iron gate. From the gate, guests can peer ahead to see a long dirt path dimly lit by flickering torches. As you travel down the seemingly unending path, you will hear eerie music that intensifies the foreboding senses created on this trail. While traveling along the path, guests are introduced to frightening vignettes, talented actors, and moving animatronics. We would be hard-pressed to find another attraction with a better atmosphere than what greets you at Reapers Revenge.
Billowing fog lingers all around from the 40 plus fog machines used around the property. The midway consists of a large blazing bonfire surrounded by wooden benches. Food stands and tables and chairs are scattered about. Ambient music plays in the background and all sorts of haunted decor including three giant skeletons stacked in a pyramid. This area has plenty of photo ops for guests to enjoy. There is also a large stage that provides live entertainment on select evenings. Several dastardly characters roamed the midway and the queue area to entertain and frighten guests. As guests wait in line, they are entertained by a large movie screen playing various scary videos.
Most of the attraction entrances blended seamlessly into one another but Sector 13's appearance stood out among all. Atop the walls were guards carrying rifles with green laser pointers that taunted the crowd. Pyrotechnics were used to add to the excitement by having a 30-foot flame sporadically erupt above the walls. Overall, we felt that the atmosphere at Reapers Revenge was phenomenal!
---
Special Effects:

9.46
How Did We Get This Score?

Reapers Revenge has, by far, the most special effects we have ever seen at a single Haunted Attraction. The talented owners and cast have created the premiere conditions for a hauntingly spooktacular good time!
The animatronics are larger than life and the soundtracks are a house specialty here at Reapers Revenge. You will only hear these soundtracks at RR as they are all created in-house. The soundtracks play a major role at the attraction; they worked perfectly together in setting the mood and enhancing the experience. There are slews of pyrotechnics throughout RR, most of which you will have the terrifying pleasure of experiencing while on the haunted hayride. There were unexpected blasts of fire everywhere, but thankfully not on the wagon amongst all that hay. You will definitely not be disappointed!
The amount of detailing that goes into every set at RR is absolutely incredible! You will see scenes of horror the likes of which you have never seen before on a Hayride, it truly is one-of-a-kind. Without giving away the surprise, you will see amazing things above your head and hear soundtracks, unlike any other Hayride we have been to.
If you want to take a journey back in time, you can do that at the Lost Carnival. With old dilapidated rides like a forlornly turning carousel, an ominous roller coaster, and a nightmarish operating Ferris wheel that sounds dreadfully macabre, you will not believe your eyes! Not only will you see actual rides, but you will find yourself amongst abandoned carnival games, food stands, and a really horrifying-looking funhouse (Enter If You DARE!). Not only will the sets and props amaze you, but you will experience real carnival smells including cotton candy, and hear creepy squeaky sounds as the clowns try to torment you.
Delirium is certainly a fitting name, as within the brightly colored walls one can expect to become practically delirious with fright! You will be provided with 3D glasses to wear prior to entering this mind-bending maze which will allow you to vividly admire the frenzied three-dimensional artwork plastered throughout (keep an eye to the sky too for some unique umbrellas, a nice touch, although they won't keep you from wetting your pants). The disorienting nature of this attraction will have you so dazed that you won't be able to see the scares coming, even those hiding right in front of your face!
Pitch black, you guessed it, total blackout! Not being able to see allowed for a more intensifying experience for your other senses. Just touch, sound, and smell, thankfully NOT the sense of taste! Navigating by feel alone allowed for unique scares and grossed-out feelings because of the questionably textured walls. Let's not forget the awesomely nerve-rattling sound effects playing the whole time!
Sector 13's post-apocalyptic, mutant world allowed for some very interesting and creative sets. Even after exiting the intense vibrations of the decontamination room, you may feel as if you need to take a shower, although after seeing the bathtubs filled with toxic-looking green water you may change your mind and stick to the Purell in your pocket! Disturbing scenes with examination tables and horrific torture devices dot the landscape. Multiple megaphones blasted post-apocalyptic warnings, letting you know that the horrific events are still very recent and that the mutated monsters are on the prowl. This haunt even added a brief opportunity for a birds-eye view over all the apocalyptic terror, which only adds to the riotous feeling of impending doom.
---
Theme:

9.9
How Did We Get This Score?

Each of the attractions portrays its theme flawlessly. Not a single prop was misplaced or an ill-fitting set piece was found that could ruin the illusion of the theme. The themes were easy to figure out without any assistance from the website.
Haunted Hayride.
Everyone loves a great haunted hayride and there is no disappointment here at RR! There is not a specific theme, of course, however, the many different vignettes, capable of transporting you to a different world, are truly amazing spectacles to behold. Evil pumpkin creatures, ominous glowing red eyes peer from the forest, toppling barrels of toxic waste and, of course, the old favorite horror movie characters are represented throughout the hayride from Freddy and Jason to Michael Meyers and Michael Jackson's Thriller! Don't worry, there are loads of other amazingly terrifying characters to attack you while riding through these demented woods!
Lost Carnival
The name says it all. Guests enter the decaying ruins of a long-lost carnival full of souls that are damned, forgotten, and left to fester, forgotten, for decades. If you like clowns, this haunt will be your favorite. The evil clowns will try to torment you and make you a permanent addition to their carnival. Many will enter these haunted grounds, but few will leave!
Delirium
The name may, at first, not give you the exact idea behind the theme, however, once you arrive and see the spectacle of bright lights and colors you realize that more clowns are in your future! You are, in fact, greeted by a clown and given a pair of 3D glasses. Four at a time, guests enter this attraction into an altered reality. Things around you may not be what they seem at first glance. The walls, floors, and actors pop out unexpectedly so you will never know what lies ahead. The glowing, three-dimensional surroundings will make you utterly delirious!
Pitch Black
Yes, this attraction is pitch black. Guests are enveloped into the inky blackness within the remains of an old light bulb factory. It is reported that after a terrifying electrical accident that wiped out the workforce, the owner, Mr. Black, closed the factory for good. Even though the factory has been abandoned, activity is still taking place within the darkened walls. If you are brave enough to enter, you may even run into Mr. Black himself.
Sector 13
Sector 13 is the last safe haven in a post-apocalyptic world… or is it? After a massive bio-nuclear attack, guests enter what appears to be a safe haven from the cannibalistic mutants that are terrifying the rest of the world. Very soon after entering, guests will realize that Sector 13 is not free from the terrors of the horrors they were trying to escape.
---
Scare Factor:

9.1
How Did We Get This Score?

Haunted Hayride
Hayrides can be loads of fun or pure torture! At RR, you will be touched by the cast, unless that is you wimp out and wear the nice glowing necklace of protection from fun, erm, monsters' yes, that's it, the nice glowing necklace of protection from… monsters' Be warned though, if the actors can't see the necklace, they will touch you! At one point, a haunt goer was so scared, she tugged at her jacket collar inadvertently hiding the necklace from view. As the monster got closer to her face, she realized her error and frantically tried to pull the necklace out, praying the creature would go away!
Those of us who didn't wear the necklace were free to have our arms and ankles grabbed, or even be taken from our seats entirely. Both men and women were targeted pretty equally, and while there were plenty of jump scares, not every scene relied upon them. Sometimes all you need is a silent stare down from a well-known horror character to get people squirming. Each scene was clearly themed and separated. Every actor and prop was properly ready to spring into action. The finale will have you wanting to run from the Reaper in terror!
Lost Carnival
The Lost Carnival is brimming with scares! A slew of carnival folk, yes creepy-ass clowns included, will berate you from all sides and keep you guessing as to where the next scare will come from. Don't trust what your eyes tell you because many of the seemingly inanimate props are not what they seem to be. There are some large red buttons you'll stumble across while galavanting through the carnival that are labeled 'Do Not Push'… We suggest you push them for some fun surprises! The Funhouse is lots of terrifying fun too, almost a mini attraction within an attraction. One of the best parts about the scares within the carnival is the fact that it does not matter where you are in your group, you are not safe, everyone gets a scare!
Delirium
While only in its second year, Delirium did receive some overhauling to improve upon its first year. Camouflaged actors still peeled right off the walls for big startles, but now there are more scares and even more intense set designs. So effective was the entire spectrum of scares in the Delirium that almost every single scare got one member of our party. Given the small size of the groups (four people) you are not safe, no matter where you were, though they were all higher intensity jump scares.
Pitch Black
That which you cannot see, will reach out and massage your head! Or possibly grab your ankle, or just make you jump out of your skin. With complete and total darkness, the scares were almost unlimited because your mind creates images based on what you are feeling and hearing around you. Not being able to see what is in front of you (or beside you, or behind you, or above you, ugh, what the hell was that!?) definitely increases the tension and anxiety in anyone. The loud soundtrack also kept your ears distracted so that the actors, who always knew exactly where you were, could do their job. If you were going the wrong way, an actor would take hold of you, spin you around, and send you off in the right direction' at least we assumed it was the right direction. Needless to say, there was no way to know when a fright may occur. By the way, there is no 'no-touch' option here, those silly glowing necklaces of protection are taken away prior to entering as they would disturb the pitch black and benevolent creatures within.
Sector 13
Sector 13 really amped up the fear and interactivity. We had members of our party locked in a meat locker, placed on an examination table, and with several different ways to get through the attraction, being separated from your group is the norm, not the exception. Maybe it was the blaring warnings over the loudspeaker, or the large flames erupting from the roof, but this place has a way of making you feel incredibly vulnerable. You will be shouted at, given orders, locked up, or placed on examination tables. This attraction really grips you in the beginning and forces you to pay attention in a way few other haunts achieve. Once again, Reapers did not disappoint on the scares with their last attraction. There were several blank stares and well-trained improvisations that intensified the Scare Factor.
---
Entertainment & Value:

9.06
How Did We Get This Score?

With just under an hour and a half of actual haunt times, Reaper's Revenge tickets cost anywhere between $50 and $65 for general admissions (depending on which day of the weekend you purchase your ticket for and whether you print a coupon). VIP tickets cost $90 or you could choose the ultimate 'Behind the Screams' experience at $175 a ticket.
For a regular admission ticket, this yields an average MPD (Minutes Per Dollar) value of 1.18MPD for the regular admission ticket and .86MPD for the VIP ticket, which is a drop in MPD from prior years. Given the high quality of the well-trained cast, props, costuming, and scare factor, the high price is reflected in the quality of the show. Prepare to expect a very high-quality show for the ticket purchased.
Plan your trip in advance on their website, which contains a color-coded calendar. A word to the wise, you can avoid busy 'red nights' as the general admission lines can be extraordinarily long. Though, there is a stage for entertainment, a large projector screen showing horror movies, and a wandering magician to keep you entertained. Before you enter the line, a large bonfire can keep you warm while you eat at one of the refreshment stands in the entertainment area.
Every inch of Reapers Revenge was utilized, and we are shocked that they found the room to add a fifth attraction we alluded to in our 2019 review. Every year we are pleasantly surprised how Reaper's Revenge is able to add value through creative upgrades and we look forward to what they pull out of their black cloak next time.
---
How Did We Get These Scores

Promo Images:
Click to Enlarge
---
Guest ReviewsGuest Average: 10 out of 10
Stephanie Hutchinson-Seraydarian – 10/10 – October 28, 2023This was my first experience at Reapers Revenge. However, I have allowed my children to previously …show more experience your amazing attraction. I was genuinely unsure what to expect since I have never been to a large scale haunted event such as this previously. I was impressed. The costumes were stellar, those in costume acted the parts perfectly, there was everything from bone chilling fear to a tiny bit of quitcky humor & the entire property along with each indoor attraction looked eerily real to include smell. When it came time to enjoy the last attraction, I was chilly and ready to have a bite to eat beforehand. Low & behold, not only was I shown where to warm up next to the comfortable large bonfire, clearly being safely monitored and kept up on by one man on staff who can take care of those heavy logs for the fire. I also want to share the helpful zombie man out side of that last attraction who made sure I had my tag stamped for reentry and pointed me in the right direction for delicious food. I also need to mention, I ran into some "difficulties," when entering the very first enclosed attraction. All was going great until I came around a corner and was surprised by the turning cylinder thing and QUICKLY had to turn around & began pushing through a line of people in my attempt to escape. Upon seeing that cylinder thing I immediately did NOT FEEL OK. Unbeknown to anyone, I am an epileptic & HAD to exit. I am sharing this b/c upon seeing me trying to escape through the crowd, the Big Scary Clown Man gained my attention ever so gently and assisted me out this back entrance. I avoided a seizure and have a very blurred memory of the few minutes from the giant cylinder to me exiting that attraction. BUT, I have a very clear memory of two people. One being the Big Mean Clown is he was this Big Sweetheart Clown that I can't thank enough for noticing me panicking for reasons unknown and graciously helping me "escape," WHILE continuing to still be MEAN clown to all other patrons. I remember hearing him speak abruptly to others as he gently spoke to me while he helped. The other person was this beautiful young girl who was called over to help deal with me. SORRY EVERYONE! She stayed with me while my heart settled down and my nervous system also calmed down. She brought me over a bottle of water. She communicated with others colleagues to help find my friend who had moved on to the next event. BTW- If she could live there, I think she might lol. Honestly, if you see and application come through for a girl named Jen with dreadlocks- that's her! She is a HUGE FAN! This employee not only stayed with me, she then walked with me off the beaten path, as much as possible, to the next event, to wait for my friend. I am very grateful for both their help and kindness. The wonderful experience began with our initial interaction when we were getting passes that we thought might actually be irretrievable. They didn't allow that! Instead, they went above and beyond at the ticket booth and helped us retrieve those online passes with no attitude, no conflict, nothing negative at all. Instead, the start of this experience at Reapers Revenge was set up to be MAGICAL & regardless of the personal hiccups that are never enjoyable, the trip ended in the gift shop with the same woman who was working along with the muscle man at the ticket booth to start. She kindly spoke with us on our way out, sharing some "how to work for your venue information" with my dear friend along with lots of other helpful tips. Just one more kind staff member interaction. Evaluation: BEAUTIFUL PROPERTY & PLACE :TO INCLUDE VENUE SET UP, VARIOUS ATTRACTIONS, AMAZING PROPS & COSTUMES ENTIRE STAFF REGARDLESS OF POSITION WAS CAPABLE, KIND, & ALL DID A GREAT JOB (actors, parking lot, security, sales…) THE ENVIRONMENT WAS CLEAN, WELCOMING & FAMILY "PEOPLE"FRIENDLY
Tyle – 10/10 – October 26, 2018This was my first every 'contact' haunt and everything thing from the hayrides to sector 13 was …show more amazing love every second of the experience. The hayride was entertaining and actually scary, usually haunted hayrides don't but it got me a few times.I got to say the lost carnival was prob the weakest to me still enjoyed the scenery,Then came pitch black omg that was the scariest thing I ever experienced when people say that the actors where going to grab you legs THEY WILL. I'm not going to say anything else but like what most people say it's the best dark maze out there I've experienced so far. Then there sector 13 and I loved this one it was my fav that night.I got put on the table and messed with they pulled out a staple gun and at got to me. Then the locked me in a cage for a good while. I got to say this is my favorite haunted attraction I ever did and I'm glad I took the two and half hour drive to get there, I would recommend his attraction to anyway and don't where the heckles that ruineds the fun. Looking forward for next year
David Storm – 10/10 – October 13, 2018Definitely wanna go back this year!!!!! I actually got scared too! I usually dont. Definitely …show more recommend to anyone.
---
Past Awards
---
2020 Awards
Most Authentic Circus (Given by: Team Cleaverland)
Most Jaw-Dropping Effects (Given by: Team Cleaverland)
---
2019 Awards
Highest Rated Haunt in Pennsylvania (Given by: Team Haunt Crew)
Scariest Haunt in Pennsylvania (Given by: Team Haunt Crew)
---
2018 Awards
Highest Rated Haunt in Pennsylvania (Given by: Team Old Crow Hollow)
---