Dark Seas Hideout at Secret Spot Escape Rooms – Full Review
Dark Seas Hideout at Secret Spot Escape Rooms is a Escape Room located in , .
4967 Newport Ave, 6, San Diego, CA 92107View All Details

Features:

Restrooms/Porta Potties On-Site, Indoor Waiting Line, All-Indoor Attraction, Family Friendly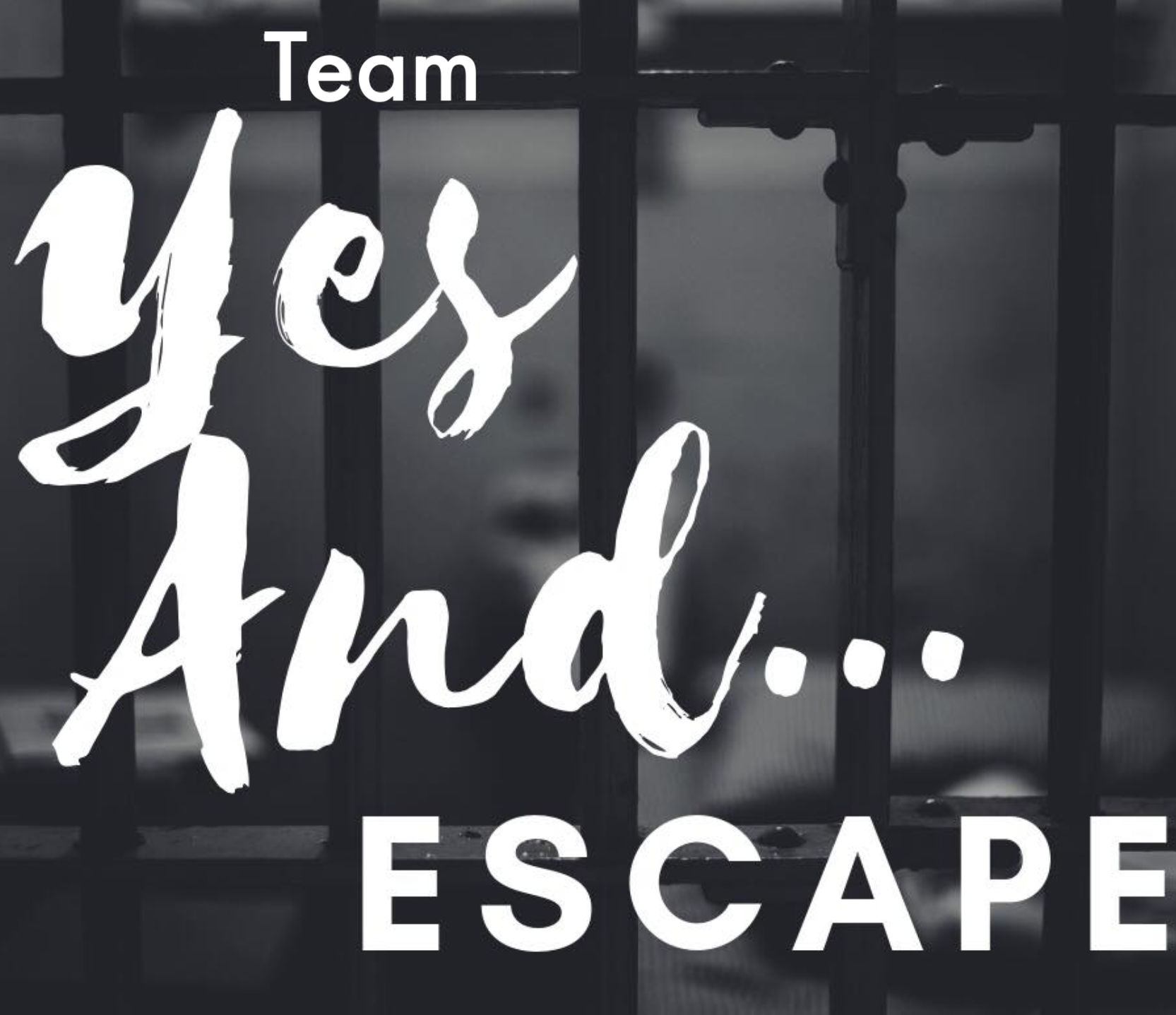 This attraction was reviewed on November 12, 2019 by Team Yes and Escape.
Final Score:

8.58
Summary:
Avast! The scurvy crew of the S. S. Team Yes and Escape heard tales of a secret pirate hideout, where brave sea dogs could attempt to dig up untold riches or walk away with nothing but an ancient curse. Although the waters be a bit rough, the intrepid crew set their course for the fabled 'Dark Seas Hideout' offered by Secret Spot Escape Rooms, nestled in the Ocean Beach neighborhood of San Diego.
Improvising and pirates go hand in hand. Countless times while on stage, we've imagined ourselves as scalawags. So when we learned that this escape room is entirely pirate-themed, we were very excited to give it a try.
'Dark Seas Hideout' at Secret Spot Escape Rooms consists of mostly first-generation rooms (simple locks and puzzles) with a few second-generation (advanced puzzles involving electronics) elements mixed in.
We had the opportunity to speak with one of the employees before the game started, and they let us know that right now this is the only room they have available and it has been running for about a year, but they are looking to add future rooms.
---
Atmosphere & Customer Service: 9.2
Secret Spot Escape Rooms is located within a little village of sorts off of Newport Avenue. There are banners right on the facade that are easy to spot, but you have to walk into a recessed area of other cute little shops. There is no traditional lobby – the entirety of Secret Spot's space is reserved for the game experience – so once you find their door, you can wait outside for the Gamemaster to greet you. There are a few public benches in case you arrive early, which should be true as you are asked to arrive 15 minutes ahead of your booking time. You can find plenty of street parking nearby if traffic is light, but this area of Ocean Beach is filled with shops, pubs, and eateries. So, depending on the day/time, you might want to give yourself extra time to find a place to dock your landship. We spotted two paid lots en route, and there is a big public lot close to the Ocean Beach pier… but again, during peak beach time, the parking situation will be tight.
Our Gamemaster was very friendly and gave us an exceptional rundown on what we could expect once we were inside. This part of the briefing happened outside of the room, still in the main thoroughfare of the little village. We actually entered the room for the remainder of the briefing where we learned our objectives. Before the video played, our host showed us the one area that was expressly off-limits, but assured us that everything else was fair game. We all really appreciated this clear conveyance, as at no point did we discover stickers or notes that read, 'Not part of the game,' which we've seen elsewhere and can really jeopardize the immersion factor. The video was exceptionally produced and the sea-worn voice of the dastardly Captain dared us to steal his gold within the hour or be trapped inside, cursed for eternity.
---
Immersion: 8.33
With a clear goal in mind, we set to work scouring the room for clues. We were very impressed with the attention to detail on every element of the hideout. With the exception of the TV monitor that acted as the clock, everything in the room felt right out of a pirate cove hideaway. Every prop seemed as though it were for another time and also very real. It was apparent that the creators went out of their way to find authentic objects to add to the game, rather than cheap replicas. Even the room's fluorescent lights had coverings over them to keep the light dim, and these coverings had patterns of a night sky, which was something we've never seen before. There were also grim (yet fun) reminders of what would become of us, should we not escape in time, as well as a really neat special fog effect when we solved one of the game's major puzzles.
The only area we felt was a little lacking in the immersion department was the sound design. Although the ghostly Captain would bark at us at fifteen-minute intervals and we liked that, there was generic 'exciting' music that played the rest of the time. This music wasn't what we'd call 'pirate' music. It did create a sense of urgency but just seemed slightly off theme. But that might be because we were expecting sea chanteys or the sounds of a creaking ship or lashing waves. But that was pretty minimal and didn't stop us from talking to each other like pirates, especially when reading out handwritten clues that had a similar tone. We really loved the atmosphere of the room.
---
Gameplay: 8.8
The gameplay for this experience was seamless. The puzzles were all on theme, they progressed naturally, and we needed to use almost everything we came across to solve the riddles. The game design also encouraged us to explore the entirety of the room, which helped our team of five spread out and both consider potential clues from all angles, while also enjoying the intricacy of the set design. There are non-linear clue streams, so there is plenty for your group to work on in smaller pairs rather than swarming one clue at a time.
There are two specific points worth highlighting about the Dark Seas Hideout. The first is the hint delivery system. In order to obtain a clue, we first had to find a gold coin hidden in the room. A coin for a clue is what the Captain decreed. There were a set number of coins, so our amount of clues was limited. When using a coin, we then activated the 'Enchanted Pirate Sword,' so that the secrets of the sea would be revealed. This was a neat little touch because, when we requested a clue, the Gamemaster would speak to us through the sword. We really like that the clue was delivered as a helpful nudge based on where we were in the progression of the game. We didn't have to ask about something specific, nor were we fed the entirety of the clue stream. It was just a helpful little suggestion, and we figured out the rest for ourselves. Our team valued this clue delivery method as we still felt the satisfaction of solving the majority of the puzzles all on our own.
The other area of note was the pacing of the game itself. Full disclosure: In our team of five, our range of experience was pretty wide. Our most veteran players have over fifteen escape rooms under our belts, while this was only the second game for our newest player. Everyone else fell somewhere in between. We managed to solve all the puzzles and escape in 33 minutes. Initially, we thought we were only halfway done because, during the briefing video, the ghastly Captain told us that he'd only let us leave with our lives if we found the treasure AND broke the curse. So when we found the treasure we still assumed we had a curse to break. This is not to say that the game was unenjoyable. We actually liked the room so much we wish there was more we could have engaged with. But we had a blast, and we all felt like pirate kings and queens having performed so well.
---
Entertainment & Value: 8
For a 60-minute escape game, you will pay $32 per person for groups of 1-3, or $28 per person for a group of 4-8, but your booking will be private regardless of size. The website doesn't offer a difficulty rating, but we felt that if you are new to the escape room hobby, this would be an excellent game to play. If you are more seasoned players, you still will find it exceedingly enjoyable. We can't stress enough that you shouldn't be discouraged from setting sail to Secret Spot Escape Rooms based on our escape time. You won't be sorry that you gave this game a try. Unless of course…you're cursed to spend eternity with Davey Jones…
---
How Did We Get These Scores

Promo Images:
Click to Enlarge
---
Have you visited this attraction?
Join ourspookyadventures!
We visit Halloween haunted attractions year-round! Follow us for haunted house walkthrough videos, behind the scenes footage, and more!