Demon House – Full Review
Demon House is a Haunted Attraction located in Monongahela, PA.
417 Coyle Curtain Road, Monongahela, PA 15063View All Details

Features:

Food/Concessions, Gift Shop/Souvenirs, Optional Games/Midway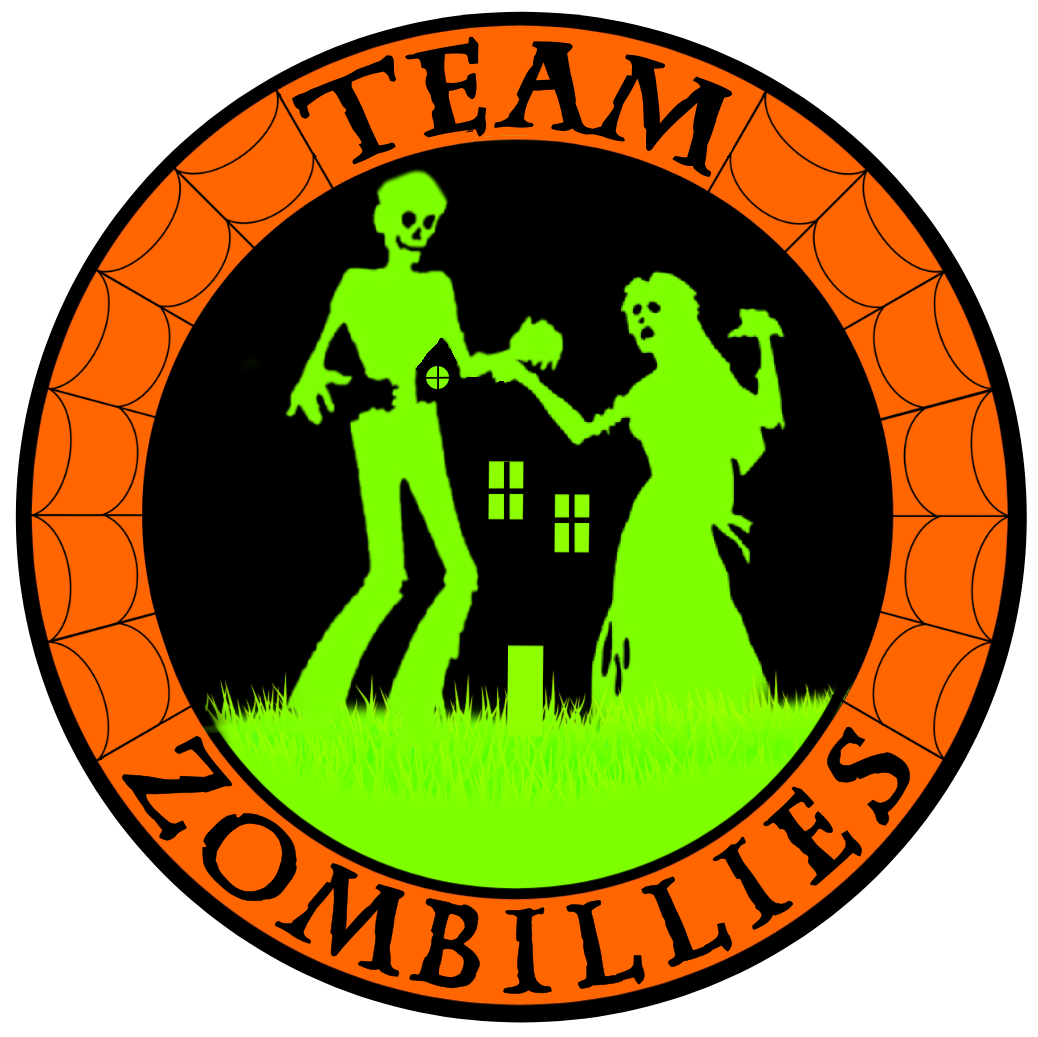 This attraction was reviewed on September 26, 2020 by Team Zombillies.
How Do We Get These Scores?

Final Score:

8.25
How Did We Get This Score?

Summary:
When we heard there was a haunted attraction quartered within a multi-story, REAL haunted house, we had already made up our minds'To Demon House we go!
Nestled within the 100+-year-old 'McCue Family Estate,' Demon House Haunted Attraction is surrounded by supernatural stories, history, and folklore. It is said that the house may be buried atop some sort of ancient burial ground and that multiple deaths have occurred there. The mansion has been featured on Travel Channel's 'Portals to Hell,' but the full details remain unknown to this date.
Based on the name, we weren't quite sure what to expect inside. Would there be ghosts? Would there be demons? Would we be summoning them? We would soon find out…
Not only did Demon House serve up an old-school and encompassing experience, but the whole property provided a feeling of Halloween fun the moment we stepped foot on the premises!
Before we get started, we do have a few words of advice. First, be ready to have fun. Second, let the cards guide your way. And last but not least, whatever you do, don't touch anything – the maids are likely to wipe your skin off should you interrupt their incessant cleaning!
What fate will the cauldron choose for you?
---
Cast: 7.7
How Did We Get This Score?

Despite following COVID guidelines for social distancing, we still felt that a generous number of ghouls were present with us along the way. Some of these characters displayed high-energy performances, while others stopped quickly after discovering we weren't afraid of their tactics.
Dialogue ranged from threats to turn us into Cajun-seasoned dinner, pluck out our teeth, and saw us in half… aside from repeat-after-me chanting sessions, pleas to free them from their impending suffocations, and more. For the most part, these verbal interactions were fairly notable, and it seemed like most of them were intended to be spirits that were trapped at the house/property for their varying reasons.
Exceptions to the notable mentions would be a few characters in the outdoor portion. One was repeatedly telling us to 'get out' of his area, while another was referring to us as food (which we had already experienced inside). Needless to say, these were some hungry monsters! However, it was more appetizing when a chainsaw brute loudly yelled, 'Feed Me!' right as he started his saw.
Uh… no, we are not feeding you. Sorry, buddy.
Many of the cast members appeared to be younger-aged, but that didn't hinder their believability! Some of the other actors utilized accents and non-English phrases, which made their characters really stand out.
The maids gave the best performances of the night. They were so set on cleaning that they were driving themselves crazy! COVID ain't got a chance with these horrendous housekeepers!
Charlie's executioner and the tarot card reader were also top performers. We were further surprised by the chainsaw cheerleader; we don't see lady chainsaw slingers very often.
---
Costuming: 8.7
How Did We Get This Score?

We'd like to give a round of applause in the costuming department. What an excellent use of face masks for the characters! We weren't sure what to expect when we heard that most haunts would be required to wear masks, but this haunt pulled it off so well it even enhanced some of their attire! They also paired them up with some sinister contact lenses, and the lighting in the rooms allowed us to admire all of their details.
Aside from the masks, the haunt also displayed proficient makeup and airbrushing skills. Darkened eyes, skeletal bone highlights, and wounds accented some of the characters above and below their masks. Each costume that we noticed also looked worn, featuring detail and layers so we didn't notice many that looked right off-the-shelf. Some of these characters were also wielding large weapons, which reinforced their appearances.
Most of the costumes fit the areas we found them in, but we did see a few that seemed out-of-place. We also stumbled across a nurse in a bloody outfit complete with a very spooky mask, a crazed lunatic confined to a straight jacket, several doctors, a clown, and a whole lot more!
The first character we encountered inside was the rule-giving tarot card reader and, man, was she creepy-looking! With all-black skin, gold symbol accents, and totally-white eyes, she really helped set the mood for the haunt!
---
Customer Service: 8.99
How Did We Get This Score?

As we made our way down the highway, we spotted the haunt's lighting and a sign that let us know we had arrived. Since this was our first visit to Demon House, we were very thankful that we'd read their website beforehand, as parking was not available on the haunt's property.
Designated parking for the haunt could be found at Spartan Health Center, which was well-lit, paved, and self-served. From there, a short shuttle bus transported guests to the haunt and back. Temperature checks were performed at both the parking lot and at the ticket booth, with security staff monitoring guests' behavior as well. One of them spotted an e-cig in one of our jacket pockets as we walked by and asked what it was, which made us feel much safer about the safety aspect of the attraction. Masks are also mandatory inside the haunt.
Every staff member that we encountered was extremely friendly and helped us find our way around the midway area. Most General Admission groups will have time to walk around the place and check out the movie area and gift shop. We opted for RIP tickets since we had 3 haunts to visit on this night, and our group number was called shortly after arriving (and partaking in the covered – and lit! – portable restrooms). Since there are no queue lines here and we didn't have much time to explore the property, their assistance was that much more helpful to us!
Navigating the haunt itself was pretty straightforward. The path was adequately lit with a mix of gravel and normal house flooring, but there *are stairs to ascend to see the 2nd story of the house. It appeared that these could, in theory, be bypassed if you can't do stairs, but the haunt does claim to *Not be handicap-accessible. Our only real issue was that some scares are delivered while going up and down the stairs' so be mindful of this and use the handrail if you're especially skittish.
---
Atmosphere: 8.85
How Did We Get This Score?

Since parking takes place off-site, our review for this category began as soon as we stepped foot on haunt property (although, we did appreciate the bus being lit with a spooky purple hue of string lights!).
The walk up the driveway gets the ole 'haunt vibes' in gear right off the bat! Ambient red lights, skeletons, and other statues of large creepy crawlies are there to greet you as you make your way to the ticket booth. This small building was also decorated with creepy cloth, bats, and other classic Halloween decor.
Corn shocks, more colored ambient lighting, a roaming actress, spooky decorations, a gift shop, a concession trailer, and a firepit made for quite a cozy place to hang out and absorb all of the Halloween goodness around the haunt. A projector-style movie area is also available for passing the time, but we didn't have time to check it out before our number was called.
Speaking of which, group numbers are called immediately after a loud bell is rung. Each time this happened, it pierced the commotion of the midway/waiting area, and everyone's voices got just a little bit quieter in anticipation of their number being called.
Adjacent to this area sits the Demon House building itself. From this perspective, the looming silhouette and antique block walls served as a constant, unrelenting reminder of the scares we were about to receive! It was a bit of a shame that it was so dimly-lit, however' but we did manage to get a good look at the other side near the start and end of the walkthrough.
---
Special Effects:

8.03
How Did We Get This Score?

The Demon House haunt is divided into two distinct sections' the first half inside the house itself, and the second half taking place outside and in a separate building.
Our favorite section – by no stretch of the imagination – was the first half. With this being our first personal visit to Demon House, the 'wow' factor of being in a 'real' haunted house – and experiencing all of the authentic plaster walls, wood floors, secret doors, and wrap-around staircase – was the stand-out aspect of our tour!
Aside from the scratches in the walls, antique wall coverings and furniture, and the tight quarters of some of the rooms, each area was also accented with a disgusting array of decorations. Rotting animal carcasses, spider webs, an occupied coffin, a distastefully-tainted tub, and a general feeling of 'age' and 'deterioration' created quite a realistic experience. Other effects like secret passageways, a boiling cauldron, a 'stunning' staff, and the sounds of crying children further aided in keeping us on edge.
The second half of the show is cued by descending down a pallet-walled path and through a couple of scenes where timber-toppling tools are used to expedite the journey. Once there, some more-creative scenes, like a mine shaft, a deranged doctor's lab, an interesting 'pick-a-door' area, and additional matching corridors, are sure to keep you guessing what terrors lie ahead.
Just when you think the haunt might be over, an 'electrifying' finale sequence marks the actual end of the attraction.
---
Theme:

N/A
How Did We Get This Score?

We are going with N/A on this one. Although the 'Legend' can be found on the site, we didn't notice an overall theme that was being followed throughout the haunt.
---
Scare Factor:

7.38
How Did We Get This Score?

Despite some creepy and well-executed performances this year, Demon House seemed to be right at, or just above, what we'd call the top tier of the 'family-friendly' scariness scale. You might not have nightmares for days – or maybe you will? – but there are still plenty of spooks waiting to be experienced!
Many of the spirits utilized some well-hidden hiding spots, revealing themselves to us at just the right time. Others had varying weapons at their disposal to threaten us with and chase us out of their scenes. If you don't like chainsaws, be sure to wear some comfy running shoes! Though, if you're able to stare down these willow-whacking wackos like we were (in anticipation of a verbally interactive follow-up scare), then you may also be less than impressed.
Most of what we experienced in the 'second half' of the haunt was relatively uneventful, but a few of the monsters did deliver their most heartfelt and scripted performances. Once we cleared their areas and started making our way to the finale scene, however, we did get a red-washed view of Demon House in all its spooky glory!
Without spoiling the ending for other Demon House first-timers, it was also a well-scripted and -performed skit. The actor in this scene was actually one of the stand-outs of the tour! Just be sure to wear your mask the whole time, or else you might end up like Charlie…
---
Entertainment & Value:

8.56
How Did We Get This Score?

General Admission tickets to Demon House will run you $20 this year, while VIP (which gets you a shorter wait time) is $30, and RIP (which gets you a t-shirt on top of VIP perks) is $40. While waiting, folks can partake in viewing movies in a separate section of the midway area, but we were unable to do so because of our short wait time – thank you RIP tickets!! Also, there is no waiting line at Demon House. Every group gets a number, allowing everyone to freely roam and partake in additional festivities and food on grounds.
From the fortune teller's rules to the end of the finale, our journey took 20 minutes to complete. At the General Admission price, that puts Demon House at a solid 1.0 MPD (minutes per dollar spent). This is pretty respectable for this area, but a tad low on our national average. Sunday admission – which is slightly cheaper at $15 – can help offset this to a rating of 1.33 MPD.
Still, the notion of Demon House being an ACTUAL haunted house with seen (and possibly un-seen) malevolent monsters at this price point is quite a value. We will definitely recommend visiting them and look forward to doing so next time we're in the Pittsburgh area during haunt season!
---
How Did We Get These Scores

---
Guest ReviewsGuest Average: 10 out of 10
Brian – 10/10 – September 2, 2018Demon House was a great haunted house! The actors were tremendous! One of the best haunted houses I …show more have been to in awhile! Should definitely be in your top ten haunted houses of PA!