Deranged Haunt – Full Review
Deranged Haunt is a Haunted Attraction located in Romulus, MI.
35560 Goddard Road, Romulus, MI 48174View All Details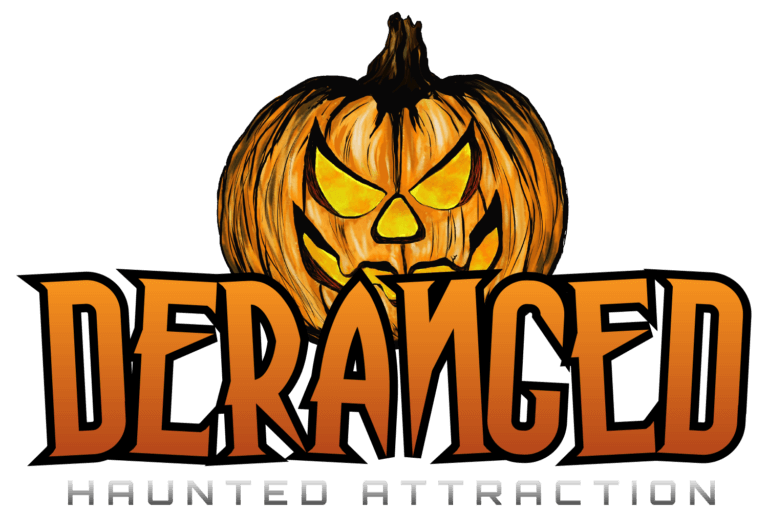 Features:

Free Parking, Restrooms/Porta Potties On-Site, Gift Shop/Souvenirs, "Old-School" (Low Tech), You may be touched, Original Characters, Uncovered Outdoor Waiting Line, All-Outdoor Attraction, Family Friendly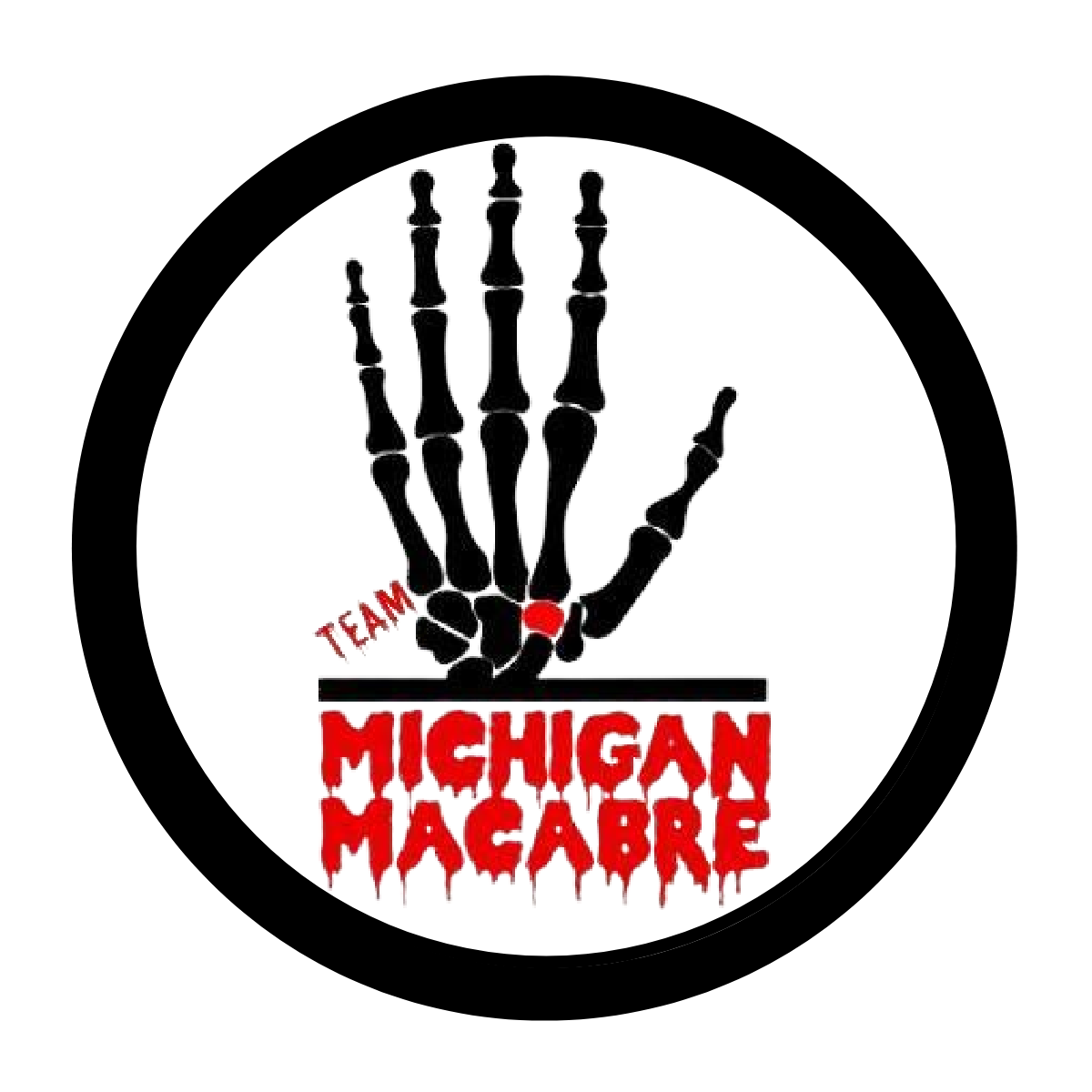 This attraction was reviewed on September 13, 2019 by Team Michigan Macabre.
How Do We Get These Scores?

Final Score:

6.21
How Did We Get This Score?

Summary:
Only in its second year, Deranged Haunt has the building blocks and passion for becoming a great scaretender!
The story of Deranged was a growing town traumatized by an unfortunate chemical waste dump initiated by the government utterly destroying the town's drinking water and future. However, some residents and a local carnival stayed put and had a go at it, all while becoming affected by the chemicals. As a result, the wasteland that lives on with its deranged inhabitants provides an exciting background to a very memorable walk through of the five acres of town which remains. With the night and woods as your backdrop, Deranged provides a unique experience playing on your fears of all things dark and deranged!
---
Cast: 6.26
How Did We Get This Score?

Deranged had about 15 actors on opening night which could easily be increased due to the amount of ground covered on the walk. Some of the actors were simply there to startle, which has its place, but sometimes a 'grrrrrr' or similar, left a lot to be desired. Then again, some of the actors engaged and provided memorable dialogue.
There were a few characters who stood out and should be mentioned. First, the man in the house had an excellent shift in his abilities going from an odd, uneasy demeanor to an unexpected burst of rage which caught us off guard. Additionally, the actor playing the little boy selling ice cream had a creepy and shall I say, 'deranged' way about him. His presence left us with a strong desire to get away from his eeriness as quickly as we could. Unfortunately for us, he popped up again and continued his banter. Those two had dialogue which engaged us; however, most yelled or groaned noises at us. There was a good variety among the characters we came in contact with opening night.
---
Costuming: 5.6
How Did We Get This Score?

Some costumes were complete, like the initial ringmaster who walked us in and welcomed us. Although, some were simply a mask and street clothes. As a lot of the scares were pop-ups, it was difficult to catch what they all were wearing entirely. The ice-cream boy also was a good costume for his part within the haunt. Most actors either wore dirty street clothes and make-up or masks. There was a 'magician' upon entering who engaged us for almost 5 minutes which seemed to be in a slightly confusing renaissance costume.
---
Customer Service: 7.05
How Did We Get This Score?

Spotting Deranged from the road was difficult. We almost drove past it, but then saw the unlit banner just in time. There were no lights by the road to inform us of the haunt's location. Once we entered the driveway, there was one person with a flashlight attempting to direct traffic down the way, but not where we were, so we parked ourselves. Off in the distance, we could see some string lights, which were the only indication we were in the right spot. The ticket booth also was not identified, but had blacklights inside, so that was where we approached and, luckily, was the right place.
There is not enough lighting to walk around the outside trail with ease. There were several natural elevation changes which made us proceed with caution. Luckily, on the night we went, there was a full moon providing much-needed light.
No security was observed on-site unless they are undercover (as the website does mention security). The two staff members providing customer service were pleasant. Guiding a wheelchair through the uneven surfaces of the trail would deem very difficult; it would be in our opinion that this haunt is not wheelchair accessible. Once inside the outdoor structures, there were adequate doors marked 'exit' if needed.
However, while we were waiting in line, one lone guest did use an exit door and meandered around with no direction on where to go from there. The queue line employee did run out to guide her, however.
The website and Facebook posts provide you with all the information you need. The queue line is reportedly housed indoors, however, on opening night when we visited, the queue line was entirely outdoors. Either way, bring your bug spray if you find yourself attending before the snow comes! Those buggers were out in full force!
---
Atmosphere: 4.2
How Did We Get This Score?

Once again, we passed an unlit banner upon driving into the parking area, which was the only indication we were in the right spot for Deranged. Off in the distance, we could see some string lights, but there were no sounds emanating nor music playing from the building nearby. If there was signage above the ticket area, we could not see it as it was too dark, but there were some black lights shining from inside.
The queue line was outside on this night with a decorative faux ticket booth marking the opening to the trail ahead. The haunt activity was somewhat nearby, so we could hear some screaming and chainsaws coming from that direction. There was one rogue actor who made his way to the queue line to provide a startle to our group while we waited. The employee at the entrance read us the rules before entering, but no other engagement to amp us up for the haunt occurred while waiting in line to enter.
---
Special Effects:

6.47
How Did We Get This Score?

While walking on the trail, the natural sounds from the wooded area created the soundtrack for this entirely outside haunt. Crickets, birds, and the crackling under our feet was our soundtrack for the night, as there were no added sounds provided. Many portions of the walk were dead zones with no noises entirely. This, in a way, works well with being in the wooded area while you incessantly anticipate something lurking in the woods just outside your sight. Some props added sounds like a chainsaw and the smaller saw used within the house portion.
Nicely done facades were observed throughout the trail. The Creepshow, arcade, 'Deranged' house, ice-cream stand and cottage in the woods were detailed and unique entryways to what lay beyond. However, in between the scenes were extremely vacant of props. There were a couple here and there, like the school bus and drainage pipes, but they were just there and not being utilized. The scenes were also pretty sparsely decorated and could use a lot more attention, in our opinion. However, it was understandable as this haunt is entirely outdoors, so anything used must be able to withstand the elements. They have their work cut out for them, but the passion and potential are definitely there!
---
Theme:

7.49
How Did We Get This Score?

2019 is Deranged's second year in operation and the first year using a theme. The Deranged Haunt's theme is detailed on their site, but, if you do not educate yourself, you may not know what the theme is from the start. It was not until about halfway through the haunt wherein we were introduced to the theme by the man in the house.
The theme involves a left-over town that was intended to be built up, but was hit with the effects of the government dumping waste into the lake providing the drinking water. This, in turn, caused the funds to be taken from the town and most people leaving, except for those who were stubborn enough to stay and experience the effects… leaving them deranged! Additionally, a carnival set up shop, which is also weaved throughout.
It is hard to connect the dots on the theme, but we believe this is a work in progress. The improvement of adding a theme this year is not lost on us, and the effort made is acknowledged!
---
Scare Factor:

6.6
How Did We Get This Score?

This haunt is considered 'old-school' as it relates to their scares. A majority are startling pop-up scares which work well for them being in an atmosphere where you are in the middle of a wooded area.
One of the first scares where an actor fully immersed himself in the woods completely caught us off-guard. This awakened our senses to the fact that we are encompassed in the outdoors, walking a trail to who-knows-where with who-knows-what hiding around us. Coming to that realization was quite unnerving.
Again, if there were more actors or more scares, it would improve some of the dead zones walking throughout as it is a long trail. We felt many of the actors simply jumped out and uttered a sound, which can be improved upon with time.
For a second-year haunt, the scares were overall well-done for being so new, but only a handful of the actors carried the weight. Deranged also did not leave us exiting without the iconic ending most of us experience throughout the haunt season!
---
Entertainment & Value:

6.5
How Did We Get This Score?

The haunt was a 20-minute walk for us, but covering so much ground made it feel much longer while you were going through. The daily rate is $15.00, but they do provide a promo code resulting in a $13.00 cost of admission. For opening night when we visited, it was only $10 for the night! There was also a 'Skip the Line' VIP ticket for $22.00.
There was no queue line entertainment and no involvement other than a random scare from an actor walking by. This portion of the haunt could be improved to get the crowd amped up while waiting or give it that haunted night feel.
The 'minutes of entertainment per dollar spent' was high and well-deserved at 1.33. We got our money's worth for the length of time we were involved in this haunt! There is a lot of potential here and, for being their second year, they have solid bones to make this the place to beat in years to come!!
---
How Did We Get These Scores

---
Guest ReviewsGuest Average: 10 out of 10
Shawn – 10/10 – October 15, 2022For only $22 they sure pack in the scares. It took us over 25 minutes to walk through and they have …show more incredible sets and lighting. However, the true gem here is the actors. We don't scare easy but all the actors made sure to interact and make sure we were entertained. We'll definitely be going back to check out on of the Sunday theme nights!
Re'Nishae – 10/10 – October 13, 2018This was the scariest Haunted House I've ever been to. That whole outdoor theme, just really took me …show more out. When we were buying our tickets it was some clawed Demon that jumped out at us as he scraps his claws on the ground and sparks fly everywhere. I had to check my pants to make I was still ok. Finally as I'm in the car begging my Boyfriend to drive off, That same clawed demon follows us to the car and jumps at my passenger window. I didn't even see his ass coming. Scare the shit out of me! Definitely coming back this year!
---
Past Awards
---
2022 Awards
Nox the Clown (Given by: Team Michigan Macabre)
---