Review of Deranged Haunt Haunted Attraction
Review of Deranged Haunt Haunted Attraction
Review of Deranged Haunt Haunted Attraction
Deranged Haunt – Full Review
Deranged Haunt is a Haunted Attraction located in Romulus, MI.
35560 Goddard Road, Romulus, MI 48174View All Details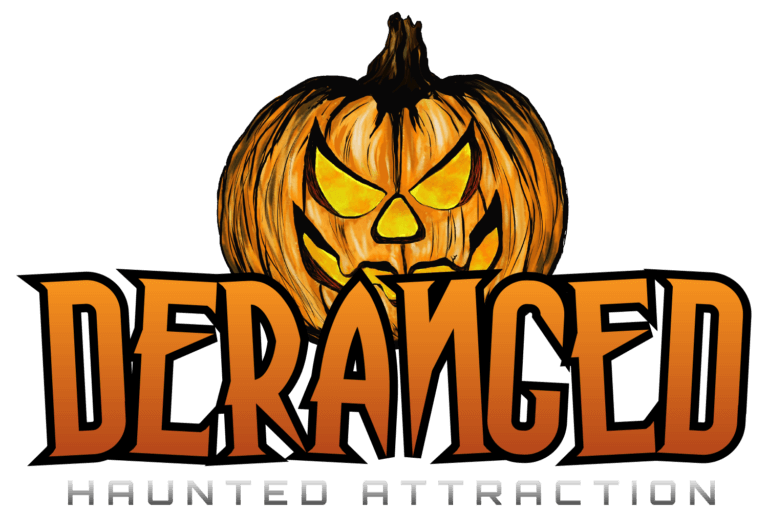 Features:

Free Parking, Restrooms/Porta Potties On-Site, Gift Shop/Souvenirs, "Old-School" (Low Tech), You may be touched, Original Characters, Uncovered Outdoor Waiting Line, All-Outdoor Attraction, Family Friendly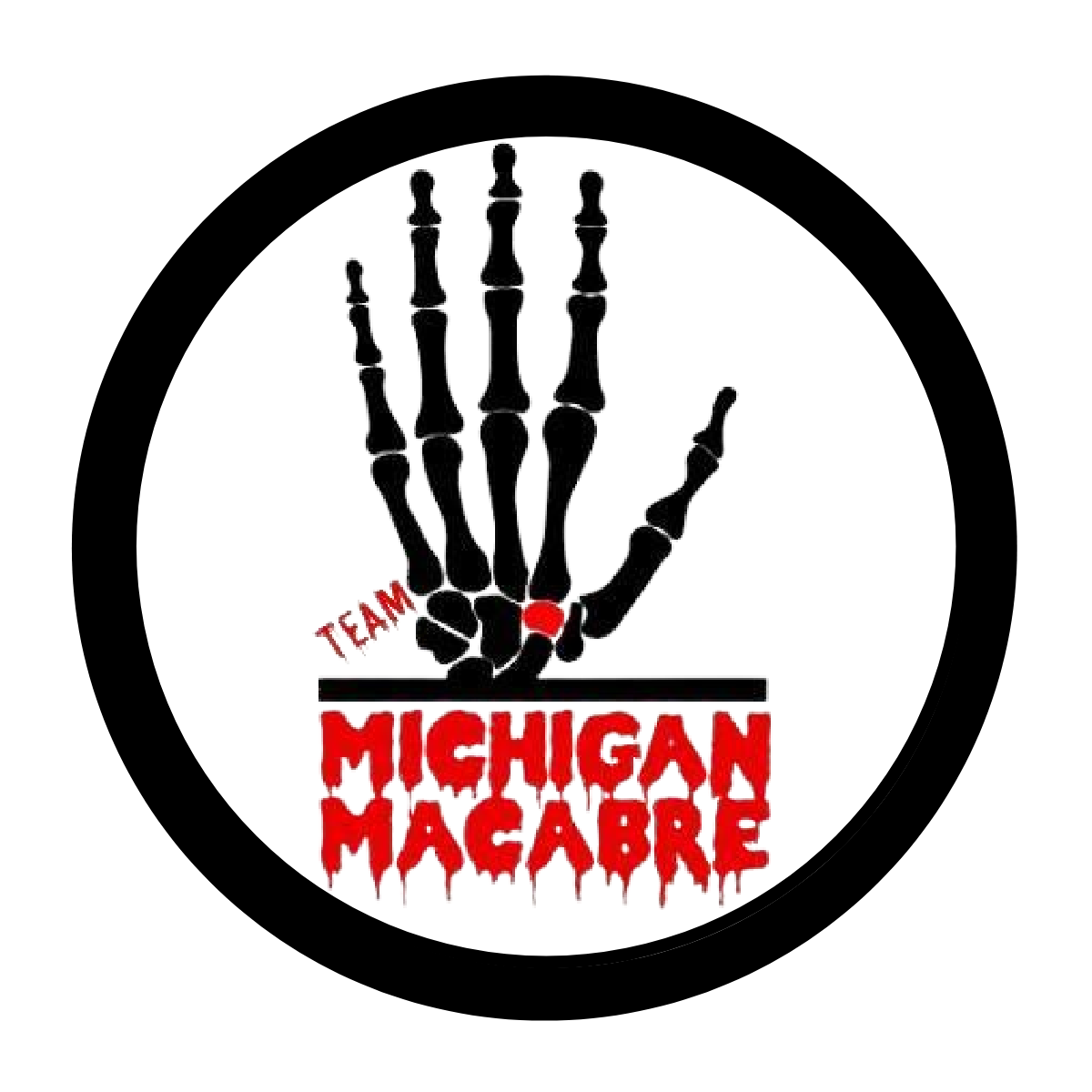 This attraction was reviewed on October 27, 2022 by Team Michigan Macabre.
TL;DR – From the Author
---
Deranged is an outdoor haunt covering 5 acres of an abandoned campground: Camp Zika. This campground will keep you running through the woods as you encounter many beings along the way, sure to give you a fright!
---
About Our Reviews and Rating System
---
Final Score: 8.21
Final Scores – By Category

Final Scores – By Attraction

Summary:
Deranged Haunt has been around for a while and exceeded our expectations this year! The story states nearly 700 campers went missing and never made it to Camp Zika. Within the campgrounds is Lake Zika, where hazardous chemicals were dumped, causing rabid creatures to inhabit the remnants of the camp. Deranged is an entirely outdoor attraction as you wander through the woods on dark nights, you will stumble into many decrepit buildings housing the morbid mutated creatures of the land.
Deranged is a scary good time to be had by those who are brave enough to maneuver through the campgrounds. Several living and not-so-living beings will stalk you through the woods within Camp Zika. The mosquitos are the least of your worries!
---
Cast Score: 8.16
Cast Scores – By Question

Cast Review:
The actors within Deranged were used well, keeping you entertained. There were a few areas where there could have been more actors to fill some stretches of walking. Some of the buildings you entered were devoid of actors, and even though the suspense of anticipating actors within the walls kept you on your toes, some additional bodies would have been nice. Especially since Deranged does not rely on animatronics as much as some other haunts.
Most actors engaged with us to a decent degree, and their characters were believable and entertaining. We did not encounter anyone who broke character or brought us out of the element. The involvement and enthusiasm of the actors were a definite plus. Zox, the Clown, was an exceptional conversationalist, and his witty banter was top-notch! Another peculiar character slowly made his way through the camp and to our vehicles; luckily, we escaped before he got a hold of us! The young boy was very entertaining and had us rolling with laughter. Overall, the dialogue and interactions from most actors were executed well. There was a wide gamut of characters to go with all the different scenes you encounter along the way.
---
Costuming Score: 8.36
Costuming Scores – By Question

Costuming Review:
The costumes we observed were a good mixture of make-up and mask usage. The masks we did see were better than any Halloween-store-type masks out there. These were more unique and always paired with a good costume. The pumpkinhead man had normal pants and a flannel shirt on, but this made sense with his mask and being in the cornfield. Additionally, the little boy and camp counselor dressed appropriately in dirty/distressed outfits. Nox, the Clown, was decked out head to toe in his ensemble. The deranged man, of course, donned his foil hat to ensure you did not miss his insaneness. Many beings were pop scares or "slid" through the scenes, barely seen, but their presence was known!
---
Customer Service Score: 9.61
Customer Service Scores – By Question

Customer Service Review:
The treed lot around Deranged keeps the scariness and the screams from seeping out, but you can see the lights and open parking area from the road. The ticketing area was marked and easily accessible. As well as the entrance to the haunt, the "Box Office," with both lines were clearly marked.
No safety concerns were noted while experiencing the haunt. (Unless you want to say the pumpkinhead man is a safety concern, my safety was definitely in question if he ever nabbed me!) The terrain is that of a wooded area, so you must watch your step as you maneuver through, but nothing dangerous was noted.
The staff members we encountered were efficient and courteous. We did not see any obvious security or staff members throughout the haunt, just those we encountered before and after near the ticketing area.
The Deranged website has plenty of accurate information for you to peruse. Most, if not all, of your questions can be answered there. We also found a Deranged Facebook and Instagram account via the web.
---
Immersion Score: 7.86
Immersion Scores – By Question

Immersion Review:
When we arrived near the end of the night on a Thursday, there were a few people in line waiting to enter. We did encounter a sliding actor near the queue line area, which successfully startled our team, but I do not think he was there technically as a "queue line actor." We could hear screams and see the previous victims exiting the haunt nearby. Besides some merch to purchase and port-o-potty's available, little else was seen before/after the haunt to keep our scared little minds occupied.
The theme of Camp Zika was incorporated throughout the haunt. It was clear in some parts you were walking through an old campground which was left to disintegrate over the years, observing the school bus, tents, and cabins. The backdrop of the woods keeps you immersed in the theme without effort. However, there are still a few areas that needed to be clarified because also thrown in is the concept that there have been dumping of hazardous materials into Lake Zika. As well as having a possibly fossilized strip club alongside a church, a carnival, and a cinema, we were not sure of the tie-in to the storyline those were supposed to provide.
We very much enjoy the theme as one we have yet to encounter before and give props to having an original idea. Perhaps due to the ground that needs to be covered within Deranged, the storyline went awry along with the camp counselors!
---
Special FX Score: 7.99
Special FX Scores – By Question

Special FX Review:
Once again, the natural ambiance provides most of the sounds and becomes the soundtrack for Deranged. They have added to this, though, and in a few of the outbuildings, specific songs were being played to add to the atmosphere of the scene. The church had an ambient fear-inducing track playing. There were plenty of dead space areas, but again, being in the woods is all you sometimes need for your mind to flee to scary places due to the silence.
Loud car horns, windchimes, and ringing phones assail your ears at some point in the night. Intense lighting and large pumpkin decor, as well as a funhouse element, were impressive displays for the eyes. Fog, darkness, trees, and the facades of each new area you entered were all great additions.
We noticed the scenes to be more detailed, and the props and decorations within the scenes were more put together than in the past. For an all-outdoor haunt, Deranged works hard to make you feel like you are entering real cast-aside buildings from the past.
The smells of Deranged will leave you looking for the nearest exit; wait, you're outside – it should not smell that bad! The animal carcasses and bathroom plumbing shenanigans will leave an appetizing taste in your mouth.
---
Scare Score: 8.23
Scare Factor Scores – By Question

Scare Factor Review:
Deranged has mastered the use of the darkness to their advantage. Constantly scanning your surroundings, you will be shocked when you find someone has crept up next to you, close enough to hear them breathing before you recognize what is happening. The disorienting aspects of the scenes lower your ability to regulate your sight long enough to zone in on a potential scare in the darkness. The monsters lurking within Deranged have, in some way or another, nocturnal abilities, allowing them to see you before you can see them!
A lot of jump-scares and loud noises, but don't count them out for creepy-crawly companions who terrorize below your eyesight. Look up, look down, look into the shadows of the trees ahead of you, as the boo's of Deranged come from everywhere! The ending was a nice adventure, but it seemed to limp on and on; well, you will see for yourself!
---
Entertainment & Value Score: 7.65
E&V Scores – By Question

E&V Review:
We made it through Deranged in 36 minutes, but it felt longer. This provides a minutes-per-dollar score of 1.64. That does not take into consideration a team member sprinting through a couple of the houses in the woods!
We feel like we got our money's worth and believe the entertainment was well worth the admission fee!
Although there were no additional entertainment or queue line activities, Deranged is well worth your moola because of what awaits you within the woods they encompass.
---
View Full Score Sheet
---
Pics We Took From Our Visit:
---
---
Guest ReviewsGuest Average: 10 out of 10
Shawn – 10/10 – October 15, 2022For only $22 they sure pack in the scares. It took us over 25 minutes to walk through and they have …show more incredible sets and lighting. However, the true gem here is the actors. We don't scare easy but all the actors made sure to interact and make sure we were entertained. We'll definitely be going back to check out on of the Sunday theme nights!
Re'Nishae – 10/10 – October 13, 2018This was the scariest Haunted House I've ever been to. That whole outdoor theme, just really took me …show more out. When we were buying our tickets it was some clawed Demon that jumped out at us as he scraps his claws on the ground and sparks fly everywhere. I had to check my pants to make I was still ok. Finally as I'm in the car begging my Boyfriend to drive off, That same clawed demon follows us to the car and jumps at my passenger window. I didn't even see his ass coming. Scare the shit out of me! Definitely coming back this year!
---
Past Awards
---
2022 Awards
Nox the Clown (Given by: Team Michigan Macabre)
---
---
Past Awards
---
2022 Awards
Nox the Clown (Given by: Team Michigan Macabre)
---