Diamond Heist at Escape Room Pittsburgh Greenfield – Full Review
Diamond Heist at Escape Room Pittsburgh Greenfield is a Escape Room located in , .
569 Greenfield Avenue, Homestead, PA 15120View All Details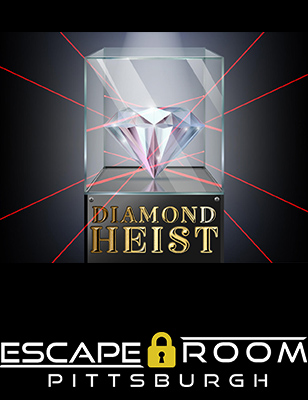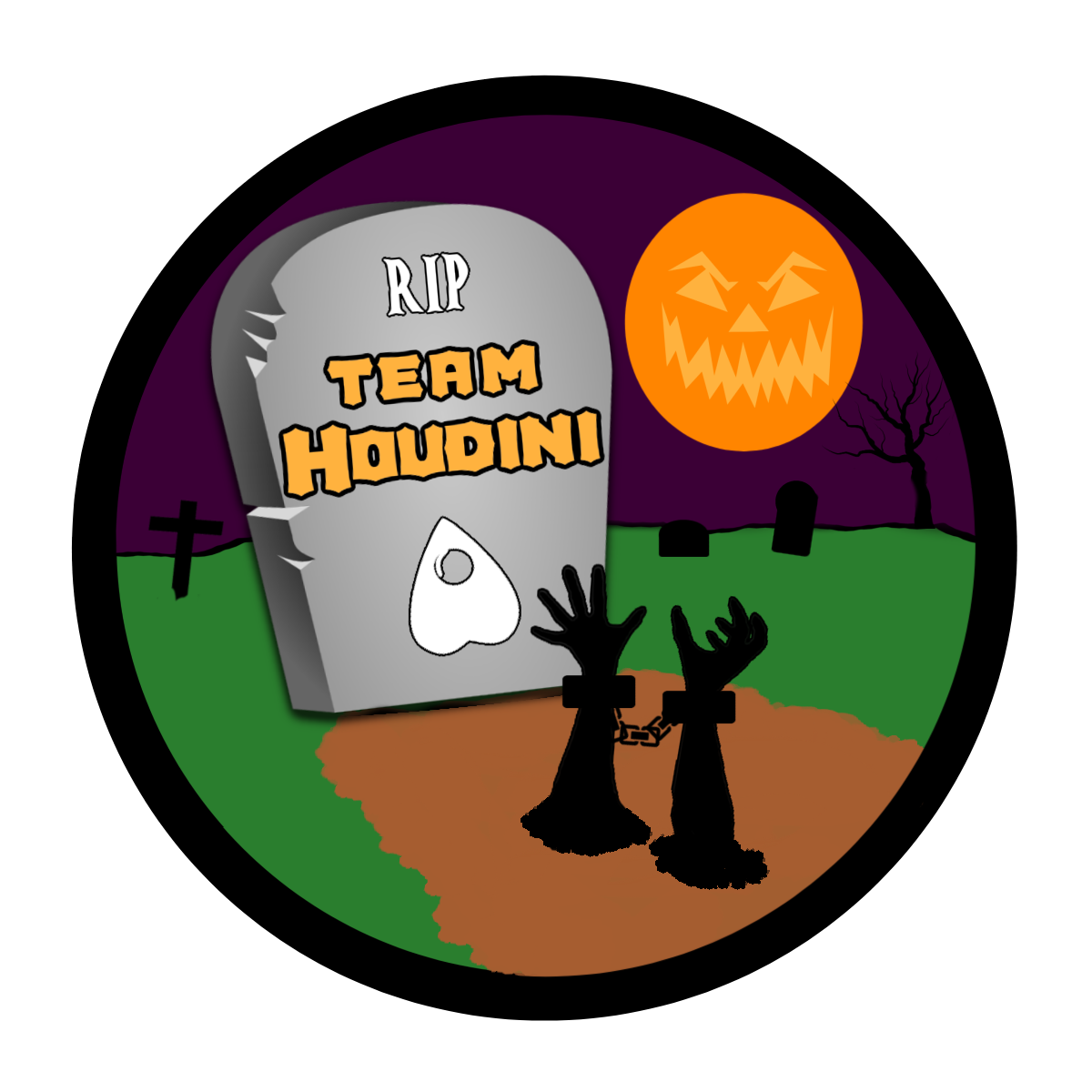 This attraction was reviewed on July 9, 2023 by Team Houdini.
Final Score:

8.48
Summary:
It's poetic when things come full circle. We, Team Houdini, were welcomed back to Escape Room Pittsburgh, where we started our escape room reviewing journey over 25 reviews ago. After five years, we were delighted to return to attempt two Escape Room Pittsburgh's newest rooms; Diamond Heist and Houdini's Last Escape.
Diamond Heist and Houdini's Last Escape replace the prior rooms Prison Escape and Dr. Steins Laboratory. These were some of the first escape rooms in the area utilizing gen one puzzles that started in 2015. Escape Room Pittsburgh has held some of the top scores for their Homestead location rooms (Tomb Explorer, Carnegies Millions, and Subway), offering more detailed sets, advanced gen, and three puzzles. We are eager to see what these rooms have in store.
Our second adventure was Diamond Heist, where our team was tasked with achieving the largest jewelry heist Pittsburgh has ever seen. Cue the Mission Impossible theme as we attempt to steal the most precious gems around.
Will we walk out with the precious gem or get caught holding our family jewels?
---
Atmosphere & Customer Service: 7.9
Diamond Heist did not have any real safety concerns. Similar to Houdini's Last Escape, there were a few times the lights went out or were dimmed, which could cause an issue if customers were not careful, but nothing outside the ordinary.
Since it had been a while since we last visited, we used Google Maps for directions. They are in a large red brick building with a sign on the building that says, "Escape Room Pittsburgh." However, it isn't easy to see until you are directly behind it. There is no parking lot, only on-street parking around the neighborhood. Yes, you will have to parallel park. We were lucky and had no issues. I do suggest carpooling.
There is little to see once you enter the lobby, unlike their Homestead location. There were no puzzles or games to get your brain warmed up. Most likely, you won't be waiting long anyhow. When we arrived, we met the staff, Brittany and Joshua, who instructed us to use the iPad to fill out our waivers. After talking shop and catching up, we were given the back stories and directions before being escorted to the room.
---
Immersion: 8.51
Staff member Joshua explained the scenario of the room to us. For this experience, we are transformed into expert thieves gathered by "The Broker" to steal the Blue Lion diamond from Schmitt's Jewelry. No one has been able to nab this precious jewel until now. An inside contact has left some info and tools for us, and our goal is to find the equipment and get the gem. This was the first time out of the 30-plus rooms that we have attempted this type of scenario. The question is, would we do the impossible?
Inside, the set was designed like a jewelry store with precious stones, rings, necklaces, and more lined up on the walls in showcases. A soft track of "heist music" played in the background, and the showcases were all lit, showing off the beautiful jewelry. After solving some clues, there were changes in lighting and some cool use of fog in one area.
---
Gameplay: 8.95
Puzzles varied from cardinal direction, math, map reading, and interactive puzzles requiring us to work as a team or be directed by other members to accomplish a goal we could not see. The latter caused much arguing and confusion as we could have worked better as a team for this one, but at least the staff enjoyed our incompetence. The puzzles were more challenging but logical, and some unique tests fit the jewelry theme.
Clues were provided via walkie-talkie from our outside team. Joshua started as our game master, but then Brittany took over later in the game. Both did a good job, again providing clues and occasional hints to push us along the way and staying in character by addressing us as criminal masterminds.
We had one hour to complete our goal and escape before the police arrived, so we had to keep an eye on the countdown timer in the room.
Challenging puzzles created by a unique scenario provided a fun gameplay experience.
---
Entertainment & Value: 8.57
Diamond Heist was a great time, the interactive and challenging puzzles had us racking our brains for the answers while having a lot of fun. It is always good to try out original themes with good aesthetics and fun enigmas.
The cost for this escape room is $35 a person and it can be booked online. The difficulty is listed as hard with about a 20 percent escape rate. We found this to be accurate. Looking back, five years ago, we were handcuffed inside of a prison trying to escape, perhaps this is the prequel to that story, as unfortunately, we did not make it out with the jewel before the cops arrived. Definately be prepared to work as a team for this one!
Again, Escape Room Pittsburgh provided a pleasurable experience filled with excitement, laughs, and gratification. We cannot wait until their next adventure. Hopefully, we will not have to wait another 5 years. Alas, we were caught holding those family jewels…
---
How Did We Get These Scores