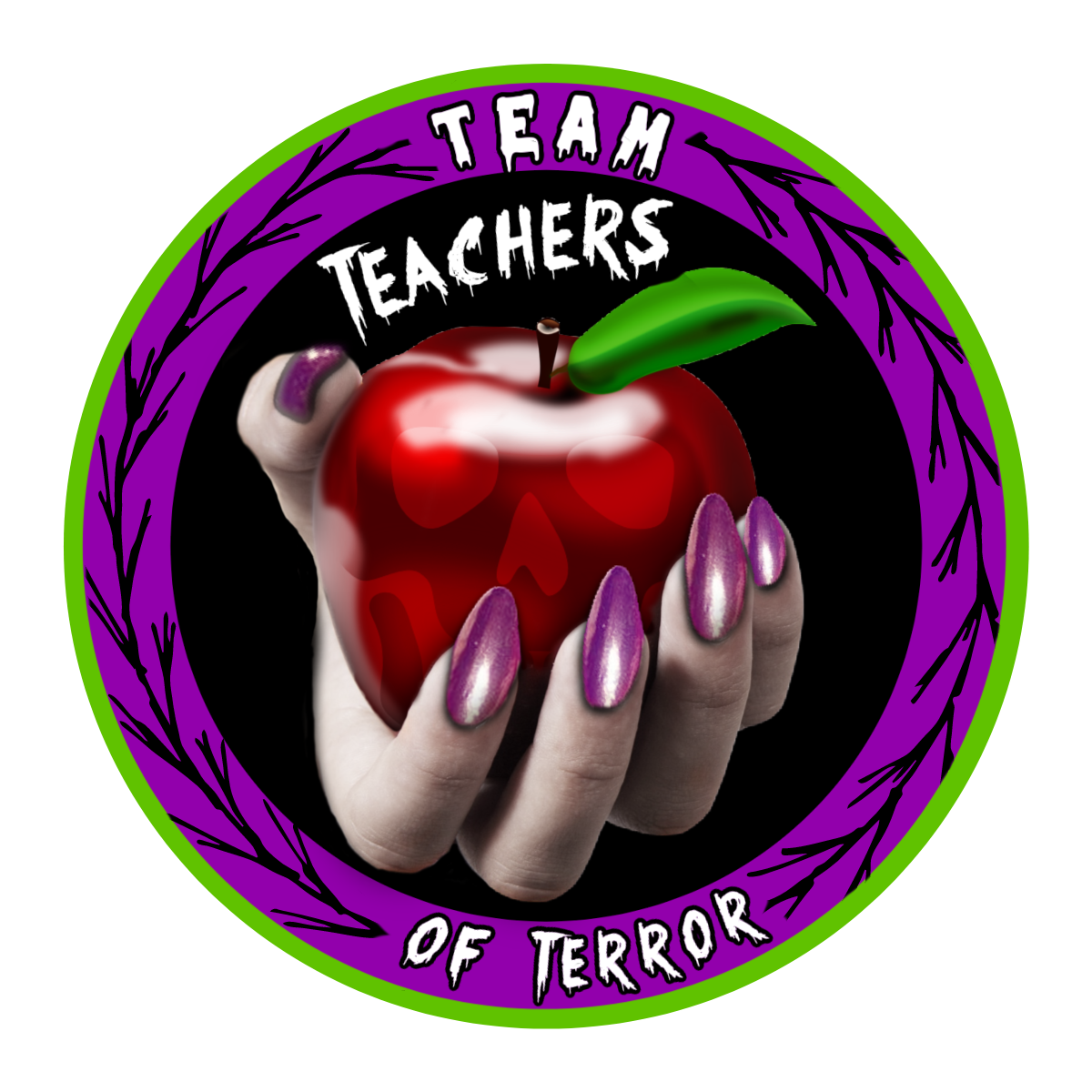 This attraction was reviewed on October 4, 2019 by Team Teachers of Terror.
How Do We Get These Scores?

Final Score:

5.78
How Did We Get This Score?

Summary:
The doctor will see you now' are words that can strike fear into the bravest of hearts. If you hear these words here, you better hope you have your running shoes on! As Dr. Dekay works on his patients, his attempts only make matters worse. (Can you say malpractice?) While you're at it, keep an eye out for any 'pet projects' on the loose whose sole purpose seem to be to help the demented doctor with some sinister plans. Don't ask 'What's in the basement?' because you will be forced to find out, and some mysteries are best left unsolved! After our visit, we are quite sure he must have lost his license, and mind, long ago.
Currently located in the historic Ro-Na Theatre, this haunt's roots began as a Boy Scout haunt, and now has 18 years of experience under their belt. With this many years in the industry, Dekay's has developed a following. While the cost of ticket is $10, half of the proceeds are used to update and repair the old Ro-Na Theatre building with the goal of turning it into a cultural arts center for the community.
---
Cast: 6.05
How Did We Get This Score?

The all volunteer cast subjected us to ear splitting screams (some of which could be heard outside on the street), growling, sniffing, grunting, laughing, and aggressive requests. We saw at least one child actor as well as teens and adult actors. Some interacted with us, while others blended in with their environment in the dark and watched us navigate our way around. Some would also follow us or make a sudden movement or loud bang to startle the heart. They would only follow us for short distances, keeping close within their area and weren't very mobile in their settings.
A mysterious red hooded character did interact with us, using our names in his dialogue (we gave him false names… not our first rodeo with that trick). He was mysterious and did set the tone of mystery with everything about him, including his hair-raising chair. He did a good job at extending the suspense, making us more and more interested in what was going to happen to our friend that we 'set up' to try out the chair.
The crazy jester may have had the best line of the night, telling his screaming victim to, 'Stop screaming and die!' He was very enjoyable to watch as he appeared and moved menacingly toward us to corral us along and away from his desperate captive who was sure she was going to be buried alive. He clearly loved his character and was having a great time.
We have to mention the experiment-gone-wrong character that we have nicknamed "the Walrus Guy." When we first met him, he made a very nice and imposing silhouette in his caged area. We couldn't see his face, but we could see the long, unnatural fingers. Then, we could hear his unnatural wail. Finally, we got up close and personal to the tusks that moved quite well on the face. He used his set nicely, moving about throughout it.
Many characters who spoke said the same line over and over. There were a lot of screamers. A. lot.
---
Costuming: 5.8
How Did We Get This Score?

Overall, costuming was average. Make up seemed simple and a bit messy on some characters. There were a few characters with masks, but they were kept in dark areas, so they were hard to see. The masks appeared to be department store masks.
We would have liked to see the guide at the beginning of the haunt wearing make up, or a mask, and a costume to sell the idea of the haunt. This would also help to build anticipation and curiosity for the haunt itself. The widow working the queue area outside would be perfect for this job, just quietly guiding visitors up the stairs with her candles, not saying a word. Her face was completely obscured from sight behind her mourning shroud, long sleeves and gloves, ankle length dress and black dress shoes. The widow doesn't talk, but when she does, it's great! The widow's best line was, 'Things aren't always as they appear,' and shocked us all with a little surprise.
A shout out to the Jester and his costume from head to toe! His homemade costume that he sewed himself was spot on, from his head piece all the way down to his jester shoes with the little upturned curls on the toes. It was aged appropriately and was simply beautiful. He wore strange-looking makeup that didn't distract from the overall look of his outfit.
The girl clown, called Sissy, looked intriguing under the black lights with the lit-up hair and costume reminding us of a Beetlejuice character. While the costumes on the clowns were very appropriate and distinct from one another, we weren't sure how clowns and jesters fit in with creatures the Dr. would be making with medical procedures gone awry.
Here and there, we did spy a T-shirt under costuming. We saw a fair amount of street clothing as well.
---
Customer Service: 7.5
How Did We Get This Score?

We came on opening night. GPS got us to the exact location. There were several parking options in town around the building. Signage couldn't be beat with the jumbo-sized, well-lit marquee sign attached to the building. The entrance to the haunt was not at the front doors of the theatre, but next door at a bar. There were no signs indicating that, so costumed characters in front of the building would have to help patrons find their way to the doors to the actual haunt.
There were some safety concerns in this old building. Watch your steps. The floor had a lot of pieces of rock and plaster that had fallen and could be a little slick. Watch the stairs.
Staff were friendly and knowledgeable. Ticket staff were wearing matching t-shirts so customers would know for sure they are working with the haunt. There is a Facebook page and website for Dr. Dekay's. Between the two, information like dates of operation, cost, address and phone number were indicated.
---
Atmosphere: 7.6
How Did We Get This Score?

At night, when the marquee sign is lit, the building looks beautiful. The name, dates and time of the haunt are clearly marked. Costumed staff walk along the sidewalk under the large light-up sign interacting with anybody on the street and with passing cars as well. There was no music available in the queue area, or in the haunt at all. We did spy a projector screen in the bar area. While nothing was playing while we were there, staff told us about their plans to play horror movies for entertainment. The overall feel inside the ticketing area and on the street was a low-key chill environment.
---
Special Effects:

4.7
How Did We Get This Score?

Most of the sounds we heard were made by the actors themselves. There was an alarm to shock the system when an inmate/patient escaped. The upstairs of the haunt seemed to show scenes from a home. The walls were made of exposed plywood and the ceiling was left open to the original building. Creating a proportional faux ceiling could have made the home part 'homier' and helped hide any extension cords. The living room had a nice moving bookcase feature, while the kitchen had a birdcage in the corner with a table and materials strung about to give the idea of a kitchen. The staircase leading to the basement featured naturally old peeling paint, a strong basement smell, and a nice holographic feature. There was medical equipment placed throughout the basement area. We met a wolfman dummy with growling sound effects and glowing eyes. We were encouraged to try out a gurney with a guillotine headboard, and to sit in an electric chair that also had movement, light, and sound effects. We saw chests move on their own, and walked through a laser area. Lighting was minimal, but we did find a strobe light and a lot of black lighting. We were able to spot a fog machine, but it wasn't working during our walk thru.
---
Theme:

5.3
How Did We Get This Score?

We determined the theme was set as the Doctor's residence, where he performs experiments on unsuspecting patients. Upstairs, we encountered a whole host of family members (or patients?) in rooms alluding to living quarters. The downstairs housed the basement, or home to the inhumanely-created monsters.
While the theme itself is doable, we felt the execution of the theme could have been better. This would entail using detailed scenes with intact equipment to really drive home the feel of a home. Characters like clowns in a laboratory or basement setting just seemed to be a stretch, as well as the cliche and overused chainsaw-wielding guy. The biggest distraction from the theme would be the series of tools and equipment left out in plain sight.
---
Scare Factor:

5
How Did We Get This Score?

The actors employed a few different tactics to make us jump or feel uncomfortable. The chair would give anybody a feeling of uneasiness. Loud and unexpected bangs could be heard throughout for a jump scare. Walrus guy's unnatural voice was very disturbing. The annoying alarm will get under anyone's skin. We were followed just a little and yelled at to comply with a demand. We had characters invade our personal space. In addition, we heard screaming at what seemed to be every turn. Scary dialogue was limited. Some settings could have been lit just a little better to serve as a distraction to get the more effective jump scare by an actor from an opposing direction.
---
Entertainment & Value:

4.75
How Did We Get This Score?

Our walk thru lasted approximately 11 minutes. We would like to see a longer experience, but the cost was only $10 for regular admission. This gives Dr. Dekay's a pretty average MPD (Minutes of entertainment Per Dollar spent) rating of 1.1.
For an added twist, there is a 'lock in' room for $25, as an extra attraction. Instead of an escape OUT, however, you are racing the clock, (and flesh eating zombies) to lock yourself IN!
At the ticket table, themed jewelry sets were available for sale, as well as the haunt's pint sized mascot; a wolf pup doll named 'Clawed.' He was available for photo ops.
---
How Did We Get These Scores