Edge of Insanity Haunted Attraction – Full Review
Edge of Insanity Haunted Attraction is a Haunted Attraction located in Kokomo, IN.
5635 North 00 EW, Kokomo, IN 46901View All Details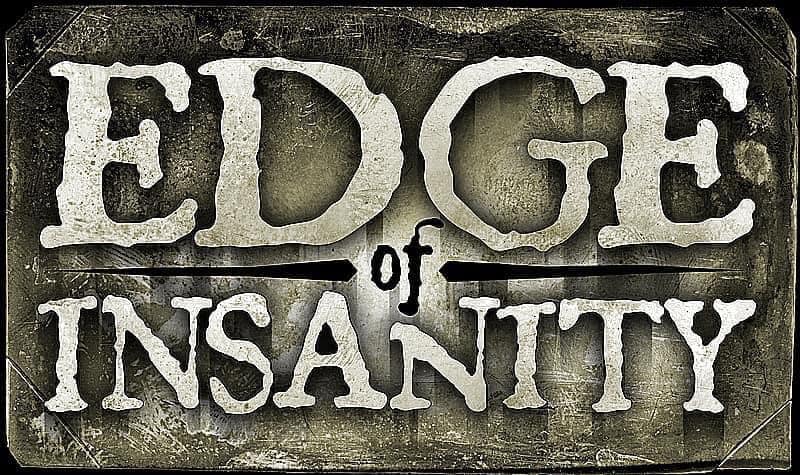 Features:

Free Parking, Restrooms/Porta Potties On-Site, Food/Concessions, Gift Shop/Souvenirs, "Old-School" (Low Tech), You will NOT be touched, Original Characters, Covered Outdoor Waiting Line, Indoor/Outdoor Attraction

Team Zombillies reviewed this attraction on October 15, 2016.
Final Score:

7.96
Summary:
Welcome to the Edge of Insanity: a sanctuary for the mentally unstable. Some people arrive that way' others may inherit the trait after entering' but EVERYONE ends up just a little bit crazy! Loosely based on the story of Dr. Weitel's Asylum, your journey to the Edge will be a highly-intense one, as this crew is Hell bent on NOT letting you leave unscathed. Twist your way through the wretched halls of this sinister sanitarium before the patients get you or the medical staff strap you down, pull your teeth or give you a shot of that weird stuff that makes you loopy. If you're lucky enough to escape the facility, watch out for the rednecks in the back of the property; it seems they've got a hankerin' for chaining folks to the walls these days! All of the proceeds go to various charity organizations each year and, with this being our Team's first visit to the Edge, we can say… don't let their location fool you (see 'atmosphere' below); big things most certainly CAN come in small packages!
---
Cast:

9.07
Being a charity attraction that's staffed by volunteer actors and actresses, it's a rare find to come across a crew of 30-40 people that are this energetic throughout the length of a haunt. Whether they be a doctor, a lab worker, a patient or one of the hellish hillbillies outside, each of the characters seemed to know their roles inside and out and offered us a unique encounter with believable and unwavering enthusiasm! There were a couple of times towards the end of the haunt where we ran into another group, but the rednecks that were tasked with taunting us never flinched and made sure everyone got a good scare. One of these groups had some youngsters that decided it'd be best to hastily take a shortcut back to the parking lot! A select few of the loonies in the Asylum referred to 'patient 25′ during our tour and how we needed to find them, which kept us looking over our shoulders most of the way through' especially after we saw an open door labeled with the number '25.' Combined with the yelling and violent attempts to escape by the other patients, we quickly realized this was someone that we probably REALLY didn't want to meet (but, of course, we did)! Many of the actors interacted with us and amongst one another through torturous procedures and cantankerous conversation. Many of the performances in the indoor part were experienced as patients yanking on the bars of their room doors, medical staff conducting experiments and procedures, sinister stares and wicked writhing. The rednecks in the back of the property followed us around' comically arguing about how ugly their momma was and talking about the exceptional moonshine that she makes, asking if we wanted to 'stay for dinner' and then bantering on about our rejection to their ill-willed offer. Our tour guide, 'Unis,' actually enhanced our journey by giving us a bit of the backstory and initiating several of our encounters while staying very much in character. Finally, we can't close out the Cast category without mentioning the voracious voodoo lady at the mausoleum; her uncanny dialogue was enough to make just about anyone's hair stand on end!
---
Costuming:

9.15
Most of the patients and staff of Dr. Weitel's Asylum were dressed quite appropriately for their roles with authentic lab coats, nurse outfits, scrubs and patient gowns. We did encounter one peculiar character in the dark 'dot room' who looked like what we thought was a bellhop' complete with a rope-trimmed jacket and tasselled shoulders. Come to find out, he's actually a patient who's always wanted to be a ring leader, but his distrust for people has banished him to the darkness (we can't say we blame him, sometimes)! The makeup that we saw varied in detail, but generally seemed to be well done and consisted of grayed skin and darkened eyes with wounds and blood on occasion. Blood seemed to be the makeup of choice on the hillbillies outside, along with distressed plaid shirts and jeans for authenticity. The voodoo lady, with her black and white tribal makeup and ceremonial cloak, was also a memorable look for us, but we'd say that (despite the dim lighting) most of the better-dressed characters were found in the indoor area.
---
Customer Service:

8.75
The address that we took from the attraction's Facebook page did not take us to the correct place' that is, unless they wanted to make sure we fueled up the car before we arrived; if so, it worked! Anyway, a quick search on Google Maps got us heading in the right direction. The place is located in some suburbs adjacent to a divided highway and their lighted arrow sign is visible from the road, but finding the correct way to get back there could be a task for you in the dark without GPS assistance. Parking is very limited due to the suburban location, so just find a spot next to the road out front and call it good. An additional sign was noticed at the entrance to the property, but it was a bit hard to read at a distance. A food truck is on site in case you end up hungry or thirsty. The ticket booth and covered queue line are easy to find and navigating the attraction itself is pretty easy, but we did come across a few ramps and uneven flooring on the inside, so watch your step. Several characters were roaming the queue area and entertaining the crowd (and they were very good at it, we might add)!
---
Atmosphere:

6.83
We must admit that we really didn't know what we were getting ourselves into when we showed up at the Edge. It's quite obviously housed in a large building in the back of the owners' property (remember, this is the suburbs), but don't let that steer you away; they still have the applicable signs and decorations to let you know you're at a haunted house! If you're lucky enough, or shall we say… unlucky enough, you may meet Patient 25 during your wait! He definitely gave us more of an idea of what we were about to experience as he twisted in and out of the crowd on all fours. Aside from that, no music or sounds were heard, but screams, loud bangs and other unexplainable noises helped us prepare for our journey through the haunt.
---
Special Effects:

7.44
Edge of Insanity is more of an old-school haunt where they try to make as many things as they possibly can. We must also say that, because the cast was so intense at times, it was actually somewhat difficult at times to pay attention to what was around us! So, if you are looking for an abundance of animatronics and you really want to look at the scenery at a haunt, this probably isn't the best place to do it. We did, however, happen to notice several things here that we haven't seen used in such unique ways before… including their lighted air whips and large-sized vortex tunnel. The test tube experimentation mishap was also very unique and we thought it was awesome when they were able to use them to find a cure! A cure for what'? Well, we aren't sure; but, it was a cure nonetheless! At times, our surroundings truly made us feel like we were in a hospital, especially in the hallway lined with patient cells. It was a bit difficult to tell if there were very many sound effects being used due to the yelling and screaming of the insane patients and medical staff, but the quietness in the outside portion was strikingly noticeable; although, this is probably due to the suburban location of the haunt (close neighbors). Additional effects that our team noticed involved floating apparitions (one of which actually startled us), flourescent paint, an appropriately-decorated barn, rattling corpses, bloody footprints, authentic furniture and more!
---
Theme:

7.2
When you enter a structure that looks like an ordinary pole barn on the outside, you are actually becoming a visitor of Dr. Wietel's Asylum! Along your tour, you will meet many of his patients and witness some of his electrifying experiments. The beginnings of a great backstory can be found on their website (see 'Website' link above) and we're told that they'll be adding more to it and various patients' case files as they are discovered! We were also informed that the hillbillies outside just kind of 'moved in' on a vacant area of the property and, because the theme takes place many years ago when rogue wanderers would settle at places of opportunity, it works for rolling in with their regular theme. Each of the characters played their parts well, the concept of 'Dr. Weitel's Asylum' is rather unique and we're certainly anxious to see how the story unfolds in the future!
---
Fright Effect:

7.25
Talk about intensity! From the first room we entered, in which a doctor was removing teeth from a small girl's mouth, the overall intensity of the entire house stayed at a high level, keeping us on edge the whole way though (kind of funny, given the name 'Edge of Insanity')! Although the timing was a bit off at times, they still succeeded in keeping the majority of their surprises well-hidden and unexpected. We must admit it was pretty suspenseful when we realized one of the patients had escaped, leaving an empty cell and his whereabouts unknown. The hillbillies outside added a few 'pop scares' to the mix and demonstrated their torturous tendencies by slamming a chained-up victim into the wall, but humorous dialogue was mainly what we encountered experienced with them. The voodoo lady was a great introduction to the finale, which entailed rather 'lively' performances by a collection of corpses in her mausoleum!
---
Value:

8.02
Admitting yourself to Dr. Wietel's Asylum at Edge of Insanity will only cost you $10.00 per person and, at the going rate these days, that's pretty darn cheap! That may even include a free meal from the hillbillies, too (if you stick around long enough), but we can't guarantee that it won't be you or someone else that was admitted with you. To sweeten the deal, Dr. Weitel offers all of his patients a $5-off coupon for their next appointment as a 'thank you' for helping him donate to his charities. Our group was trapped within the mental midst for approximately 11.5 minutes. That brings this value to 1.15 minutes of entertainment per dollar spent (our average is 1.5 from all of the haunts we were able to attend in 2015). If you are out in the Kokomo area during the haunting season, we suggest that you pay this hospital a visit. The ticket money goes to a good cause and you can tell that this crew truly has a passion for what they do!
---
---
Join ourspookyadventures!
We visit Halloween haunted attractions year-round! Follow us for haunted house walkthrough videos, behind the scenes footage, and more!