Edge of Insanity Haunted Attraction – Full Review
Edge of Insanity Haunted Attraction is a Haunted Attraction located in Kokomo, IN.
5635 North 00 EW, Kokomo, IN 46901View All Details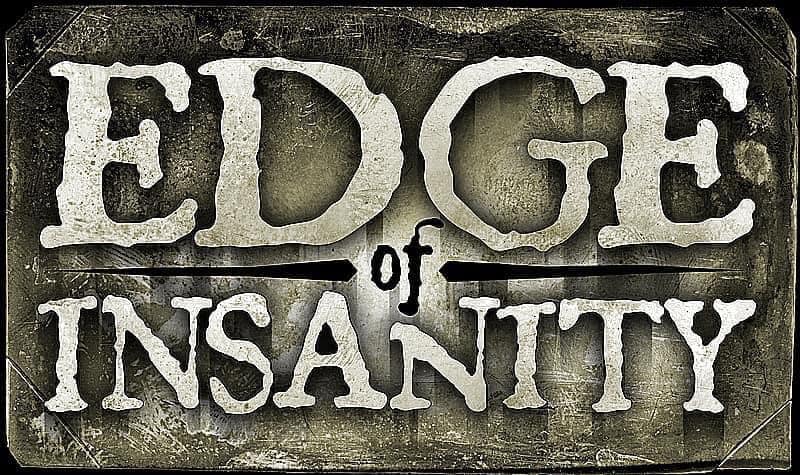 Features:

Free Parking, Restrooms/Porta Potties On-Site, Food/Concessions, Gift Shop/Souvenirs, "Old-School" (Low Tech), You will NOT be touched, Original Characters, Covered Outdoor Waiting Line, Indoor/Outdoor Attraction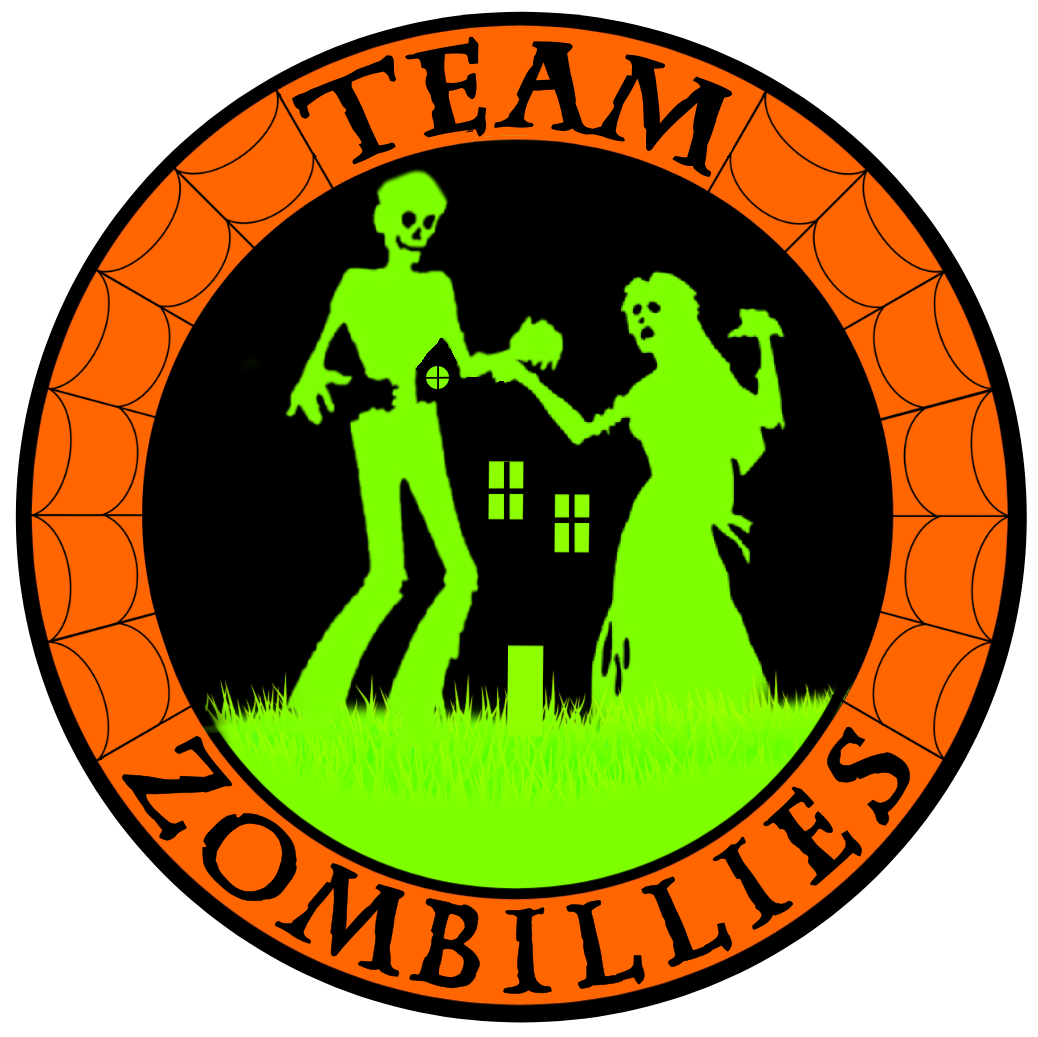 This attraction was reviewed on October 16, 2021 by Team Zombillies.
How Do We Get These Scores?

Final Score:

7.48
How Did We Get This Score?

Summary:
Edge of Insanity is a budget-friendly haunted house that takes place at the owners' home, just north of Kokomo, Indiana. 2021 marks their 14th year in operation and their first year as an official non-profit that benefits local charities! Some of their beneficiaries include local scholarships, animal rescues, and a whole lot more.
This haunt offers two separate attractions in a typical year (2020 and 2021 excluded for obvious reasons): Weitel's Asylum and Hillbilly Haven. The Asylum takes place in their oversized garage, so they've decided to keep the patients on lockdown – for now. So instead, they are sticking to the open-air environment afforded to Hillbilly Haven and its disastrous denizens! Jeb and the boys are waiting for you to enjoy over 1,100 linear feet of their haunt, which takes place across their 1 acre of property.
Edge of Insanity's tickets are only sold online in a timed ticketing format. As a result, only so many tickets are sold per time slot, which has been very helpful for encouraging social distancing.
Welcome to the Edge of Insanity, a journey into the minds of the insane. No one gets out alive – or will you?
---
Cast: 7.61
How Did We Get This Score?

Since the crazy coo coo's of the Asylum are absent this year, the entire cast consists of harrowing hilljacks and brutal beasts that inhabit Hillbilly Haven. One of them wandered into the queue area before we began and got some learnin's from the teacher. Well, let's just say that you can't teach some folks, no matter how much we know that 3 plus 3 equals triangle.
As we pioneered the property, various hillbillies, kinfolk, animals, and pranksters had their ways with us. It was evident that we were the most exciting things they'd seen in a while because most of them swarmed us and stuck with us through most of the tour! (In reality, they were pretty short on actors, and this was their way of ensuring there was very little dead space where someone wasn't interacting with us.)
Everyone except for the animals with non-speaking roles was very interactive with us. Some asked if we had any anti-itch cream for them, others needed anti-diarrheal meds, and some seemed to want nothing more than to hock up some loogies on us! As if being accused of smelling like old feet and bologna wasn't bad enough, things took a turn for the worse when the animals started chasing us while sharpening their knives.
Since there aren't many actual scenes in the path except for a few shacks, most cast members could see and converse with us for about 75% of the trail. This constant visibility also allowed them to interact with each other quite extensively, and boy, were some of these hillbillies hilarious! Most haunts cannot offer their actors this type of setup, but we were sure glad to see these guys and gals havin' a hootenanny with us and each other out there. Some were insulting and fighting each other, others (including MeeMaw) were hanging back, commenting on how silly they were all acting, JB showed us his junk, and we found out that Enis had the anti-itch cream the whole time!
These hillbillies were a very interactive bunch. Although they weren't the scariest (unless hillbillies petrify you), and it was tough to decipher some of their jabberings at some points, they were debatably the most verbally entertaining group we've seen all season.
---
Costuming: 7.93
How Did We Get This Score?

If you can imagine Gatlinburg, Tennessee crossing paths with Wrong Turn, you'd probably have a good idea of what to expect to see at Edge of Insanity for 2021! We found everything from red, one-piece pajamas and bib overalls to plaid shirts, wide-brimmed hats, and animal masks finishing off the looks of EoI's hillbillies this year. The apron and pig mask on the Hawg Father and the possum-headed brute chasing after us in a fur coat were some of the unique looks on the trail. Blood splatters and wounds added some chaos to those characters' faces, and some classic airbrush techniques kept the rest of the rednecks looking dastardly. However, each looked very much 'at home' in and around their dilapidated shacks and shanties.
---
Customer Service: 9.2
How Did We Get This Score?

Edge of Insanity was easy to find by way of GPS. Multiple, lit signs by the road confirmed we had reached our destination. Free parking is available along the road and at a nearby church. However, since this haunt takes place in a neighborhood, do not block any neighbors' driveways.
Each staff member that we encountered during our visit was super friendly and helpful. They answered any questions and helped refresh our memories about some of the haunt's background info. It was also clear that they cared for their customers by limiting attendance, covering their queue area, and putting down cedar chips in the waiting line where it was getting muddy.
On the trail, we experienced an even walking path that was easy to navigate. There were so many hillbillies within view that we're sure they would have been able to correct us quickly if we tried to go the wrong way. Although dim at times, we could generally always see where we were going.
Before visiting, we were able to find a lot of information on their website.
---
Atmosphere: 7
How Did We Get This Score?

Despite being located in a rural part of town, Edge of Insanity provides enough decorations and signage to let their guests know they're at a haunted house.
At the entrance to the property, we noticed a privacy fence with several haunt vendor banners, skeletons, and a banner for the haunt. They also had a portable sign by the road.
We could hear some sounds off in the distance, and a red-illuminated sign on the front of a building near the waiting area added a bit of a spooky vibe. The comedic relief from the teacher and hillbilly outside gave us a bit more of an idea of what to expect inside; he even successfully snuck up on a few groups scaring them before they even made it inside!
---
Special Effects:

6.34
How Did We Get This Score?

This haunt is most definitely a Hillbilly Haven, so there weren't any fancy houses, furniture, cars, or nothin' like that out in those parts. However, we did come across more of an authentic, hillbilly setting with common fixins of organic farmland.
When it comes to sounds, we heard some slow country music in several places, but for the most part, these hillbillies talked so much that we wouldn't have been able to hear anything anyway. They also made sounds themselves by shaking items or hitting things.
From old shacks and wooden pens to a Christmas cottage, hillbilly signs, mannikins, bones, a rocking chair, a dining room, and a cemetery, these folks had it all, or at least they thought they did, and they made the best of it!
Along our journey, we also made our way through a macabre mausoleum that was unexpected.
---
Theme:

7.93
How Did We Get This Score?

A story that alludes to the theme behind the attractions is on the haunt's website. Although the Weitle's Asylum is currently closed for quarantine, the farm country surrounding the property is very much alive and crawlin' with country folk.
As we made our way through, it was clear we were in some sort of hillbilly hideout. We ventured past several shacks with appropriately misspelled signs such as 'Earlene's Hawse.' Some of them took us a minute to figure out.
All of the characters and scenes we encountered made sense with the farmland theme, but we weren't sure what to expect right before going in as we were watching a discussion going on between a teacher and a hillbilly.
---
Scare Factor:

6.98
How Did We Get This Score?

As our group of six made our way through the pig pens and shacks, the hillbillies did their best at covering the grounds to target us all. Their familiarity with their scenes was quite impressive!
For the most part, the adventure was more entertaining than scary, but their humorous antics served as distractions on multiple occasions. For example, an older hillbilly kept sneakin' up behind us and spookin' us with a tube that he was using to talk to us through without needing to get very close. We watched him pass us and nail the front of the group with it, and it was great!
Sudden loud noises, sinister laughs, and some hiding spots resulted in startles. One hillbilly acted like he was going to spit on us, so when we heard him hacking up a big ol' loogie, we put some pep in our step! However, the most impressive scare of the night came from the intimidating possum. We kept hearing the sharpening of blades and, suddenly, this large possum was behind us, rubbing two metal weapons together. Then, it began to walk faster and faster, reminiscent of something you'd expect from Michael Myers. We didn't know whether to skedaddle or play chicken with this brute!
---
Entertainment & Value:

7.58
How Did We Get This Score?

For 2021, all guests must purchase tickets online. They have limited time slots available so book your tickets quickly. Tickets for the outdoor portion come at the price of a $10.00 donation per person.
Edge of Insanity is a charity haunt that donates to at least eight charities, including Haunters Against Hate, Camp Angel, and more! This year, it took us 11 minutes to try to stay alive while searching for anti-itch cream. We'll go ahead and mark that one off the bucket list. Anyway, that brings the single attraction MPD (minutes of entertainment received per dollar spent) to 1.1, which seems to be suitable for this neck of the woods.
Near the haunt's exit was a tent full of an assortment of Halloween goodies from decor, stickers, pins, and more. Each purchase serves as a donation to a cancer fund for one of the actresses of the haunt.
While we waited, a teacher and hillbilly bantered back and forth, providing laughs for those waiting. The hillbilly was running into ropes and all sorts of stuff. It was a funny sight to see!
Stop by and visit them! Tell 'em The Scare Factor sent ya, and don't forget to bring that anti-itch cream!
---
How Did We Get These Scores

Join ourspookyadventures!
We visit Halloween haunted attractions year-round! Follow us for haunted house walkthrough videos, behind the scenes footage, and more!