Eerie Acres Farm – Full Review
Eerie Acres Farm is a Haunted Attraction located in Butler, PA.
386 Eagle Mill Road, Butler, PA 16001View All Details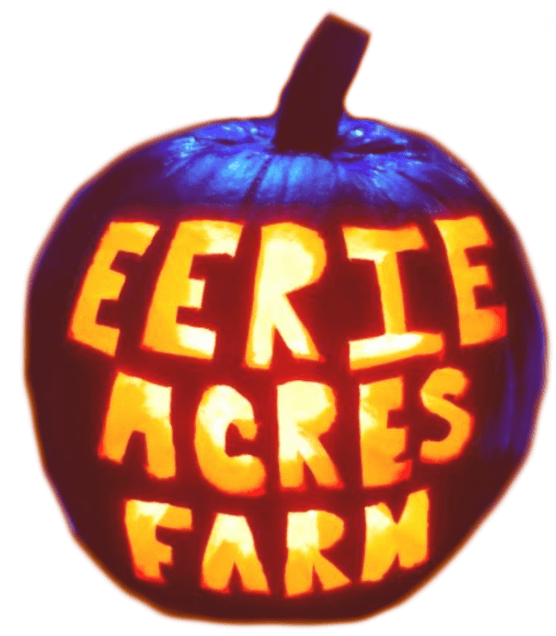 Features:

Free Parking, Restrooms/Porta Potties On-Site, Food/Concessions, "Old-School" (Low Tech), You will NOT be touched, Original Characters, Uncovered Outdoor Waiting Line, Indoor/Outdoor Attraction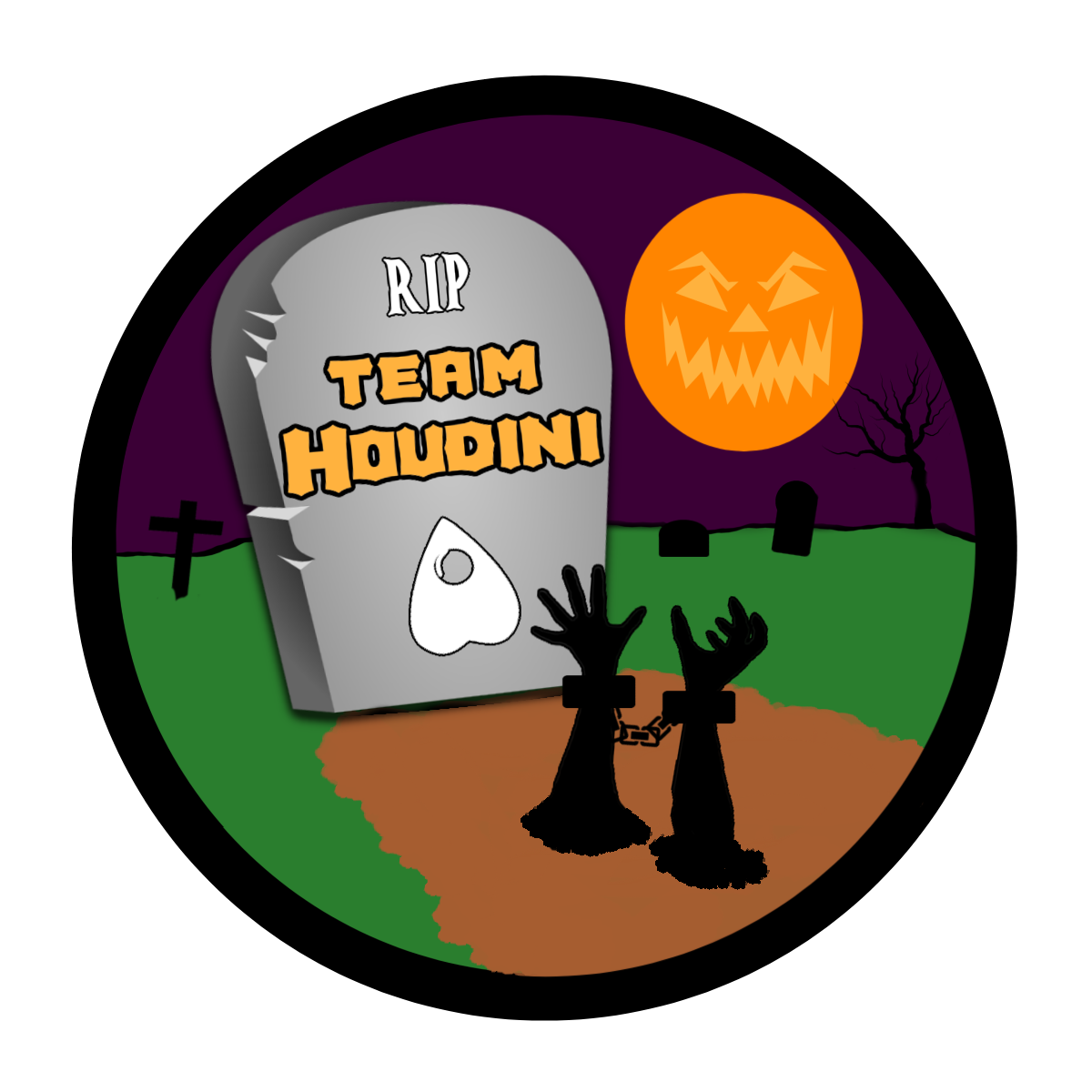 This attraction was reviewed on October 2, 2020 by Team Houdini.
How Do We Get These Scores?

Final Score:

7.79
How Did We Get This Score?

Summary:
Eerie acres is back for its fourth season. Due to COVID, they are now Eerie Acres Haunted Cornfield, shedding its faithful indoor attraction. What was going to be an additional 2nd haunt, has now become their main attraction. Due to local restrictions, Eerie Acres determined they could only safely run the cornfield as it is an all-outdoor attraction. We were disappointed to hear this, as in 2018 we really enjoyed their indoor attraction and we were looking forward to seeing how they have matured. We would rather have something instead of nothing. The good news is that their new corn trail provides enough fun and fear to satisfy our hunger until next season.
---
Cast: 8.3
How Did We Get This Score?

During our stroll through the cornfield, we encountered roughly twenty-eight prickly personalities. The cornfield produced a good amount of jump scare, boo, and screaming frighteners. They were great at navigating the corn stalks and appearing multiple times in different areas. This helped make the cast feel larger and provided less dead time between scenes.
The cornfield provided more than just jump scarers. It was home to some other, more complex personalities. We stumbled upon an occultist/witch who was looking to make a 'blue moon sacrifice.' A cannibalistic female hillbilly was happy with the 'whole buffet' that 'smelled like chicken.' We came across two individuals that followed us for a bit providing uneasy breathing noises and nervous laughter. The shirtless one appeared at least three times in different places of the trail. He was not the only awkward stalker. A young girl with a long wig followed us laughing and breathing oddly.
Continuing with the variety of characters, we also spoke with a Siren, not a mermaid. I mistakenly called her a mermaid and she informed me in her thick southern accent that she was 'A siren' and would 'Tear the flesh off my bones.' I didn't know they had sirens in the south. The skeleton pirate provided good banter, reminding us of the pending 'coin shortage' and requesting us to 'Empty our pockets and provide our coins.' Unfortunately, we had none and he replied, 'You landlubbers are all the same!' He continued to show us the small little hand he had and asked if he could take our team member's hand. My teammate informed him that it was his favorite hand and he uses it a lot. (wink) The pirate said he 'understood'. We also stumbled upon a backwoods speakeasy, but this was quite a classy joint for the middle of a cornfield. The hostess welcomed us and asked for the password. My guess was too obvious and we were not admitted access. A couple was sitting at a table partaking in some spirits. The man stood up, then tumbled to the ground. In a slurred speech he told us to 'Get out of his bar!' He informed me that I was not properly dressed in a suit and that also, my wife did not appear to be 'over 21' which made her evening. The owner's wife or female companion, who was still seated at the table, told him not to hurt us, as he ushered us out. I didn't know a backwoods speakeasy, from the 1920s, had so many damn rules. We just wanted a shot.
Another stand out performance was the Plague priest. His tall stature and dark plague mask was intimidating. He told us on 'This faithful night' we needed to 'Honor the death of our lord and savior.' As we continued on he was chanting, 'The power of Christ compels you!' A noteworthy jump scare was provided by a dead woman in a coffin partially buried in the ground. She did a good job of popping up and screaming at the right time. A large, heavy-set clown, with a scary mask, also seemed to emerge from nowhere giving us a creepy scare.
The final actor of the trail provided the most enthusiasm for the evening. She was a clown with a bubbly and disturbing personality. She told us her parents left her at the circus and she wanted my wife to be her new mommy. After incessantly begging my wife said sure. She was beyond ecstatic that she now had a new family. As we headed out she showed us her ball pit as she joyfully played with the colorful balls. She then asked slyly if we wanted to play with her balls' as we looked at each other and laughed immaturely, she continued to request we play with her balls. I was very tempted to comment but I couldn't tell her age. So, I refrained from making any inappropriate jokes.
In the junkyard and pallet maze area, we encountered 3 quick scare actors and one individual with a chainsaw.
The actors provided a good mix of interaction and scares with a very diverse cast. Although there were just rows of corn between scenes, the actors hiding in the corn kept the scares fluid. Due to the size of the area, we feel there could have been some additional actors. Due to the darkness of the area, we may have missed a few actors as some did just stand in the darkness, in the corn, providing some suspense and intrigue but not much more.
---
Costuming: 7.59
How Did We Get This Score?

Costuming was a mixed bag. Some of the quick scare actors in the corn area didn't seem to really have any special costume on besides dark clothes but their goal was to pop out, make a noise, and disappear into the corn; which they did extremely well. The moon was very bright this evening and it was still difficult to see the details of costumes and makeup.
There were some exceptions. The occultist we ran into at the start had a black hooded robe that seemed realistic enough. One character had on what appeared to be a dark demon mask with horns. A large man in overalls and a well-sculpted pig mask delivered a good visual. Other hillbilly style characters had on raggedy dresses or jeans and overalls. The shirtless clown's makeup looked realistic and sadistic. The siren's orange hair glowed under the black light in the pirate scene providing a cool effect as did the netting design on her body. I am not sure if this was a costume or painted on. The skeleton pirate's mask was passible but seemed more like your average Halloween mask. The individuals in the speakeasy were all well dressed in 1920's fashion. The girls were in a sparkly flapper style dress while the gentlemen's costume fell under the old-timey look than a modern suit. However, the plague priest had a more unique design. His dark black clothing resembled a priest or pope and his black plague mask looked more detailed than the average mask. The girl in the coffin had a formal white dress, it may have been a wedding dress but she opened the lid and closed it so quickly I couldn't catch all the details. The heavyset clown had a terrifying bald clown mask that I had not seen before and it fit the character well. Finally, the hula clown had a colorful costume that appeared to be more than a standard costume. She also had a light-up hula hoop that was very original. Her makeup looked intricately done and it all came together even with her safety mask which had a mouth painted on it.
Overall, the actors that provided interaction had fairly good costumes and masks. The quick scare actors not so much. However, as most of them provided a quick scare and were gone it was not that noticeable.
---
Customer Service: 9.08
How Did We Get This Score?

Eerie Acres Farm was easy to find using Google Maps. They also have a website that provides up-to-date info. They are also on social media and provide a good amount of info on Facebook.
During our walk-through in the cornfield, we did not notice any major safety issues. As this is outside there are some uneven patches of ground. I could also imagine that during rain it could get muddy and slippery. Also, it is very dark, even during a full moon it was hard to see. We feel that if you pay attention and walk at a normal pace you should not have a problem.
The staff we dealt with were all friendly and helpful. The parking attendants, cashier, food service, and ticket takers were all happy and pleasant.
Regarding COVID -19 this season: According to the Eerie Acres website, they are implementing the following: social distancing, no more than 250 people on premises and patrons may need to wait in cars, staff and actors must wear face masks, nightly temp checks for all employees, hand sanitizer for actors, increased cleaning, customers must wear masks, and hand sanitizer stations for customers. During our visit, a parking attendant told us we did not need masks. Once in the haunt, signs stated masked were mandatory. In the waiting area we did notice the majority of employees and actors wearing masks, but not all. Also, we did not notice social distancing in line, and the majority of the customers, I would say 95%, were not wearing masks. I even heard people commenting because we opted to keep ours on. This is an all-outdoor haunt and they were spacing the groups out inside the attraction. Due to these procedures and the fact we were wearing our masks, we felt comfortable reviewing the haunt.
---
Atmosphere: 7
How Did We Get This Score?

As we walked from the lot to the waiting area, we felt Eerie Acres had more of a fair feel. A large bonfire was lit. Mainstream-ish music was playing, not Halloween or typical haunt music. There were food trucks and concessions around the area.
There was not a whole lot to get us in the mood for what was to come. A few line actors were around but not too many. There were some colored lighting to give a spooky effect but we would like to see some more.
---
Special Effects:

7.06
How Did We Get This Score?

Corn, lots of corn. As this is a cornfield, the primary effect is the natural ambiance of a dark moonlit cornfield, which they nailed perfectly. The majority of the soundtrack is produced by Mother Nature with the natural rustle of the corn stalks in the wind and the crickets chirping. Actors created hair-raising noises along with the terrified screams of victims filled the night. Simplistic and effective, it does provide an eerie effect. A few scenes do have a soundtrack that fits that individual segment but it was very faint.
Spaced throughout the corn are roughly seven individual scenes. Each scene had its own theme. Most were smaller fronts with colored lighting to provide an added effect. The altar at the beginning had candles inside with satanic symbols drawn on it, typical sacrificial design. A fog machine provided additional weight to the scene. A basic shack was designed for the hillbilly section. It had some straightforward lighting and a water feature. The pirate ship was the biggest outdoor area but from my memory, the inside ship was more realistic. The keyhole section that held the hula clown was original. All in all, most of the scenes felt more like a background designed for a play. It served its purpose but didn't provide immersion, especially in comparison to their inside haunt.
The junkyard scene felt more natural and flowed well into the pallet maze. Two of our team members found the maze more challenging than the other two and spent about five minutes longer inside but we all appreciated it. A few more actors would have been useful in this area as well.
As with their inside settings, they do not rely on animatronic props for scares. They rely on the skill of their actors.
The scenes broke up the monotony of the endless rows of corn but fell a little flat in design. Not saying they were horrible but after seeing the inside in the past I expected a little more. I think additional detail to each scene would provide a better effect. Since this is the first season for the cornfield and considering the issues with COVID, I think they provided a valid effort on design.
---
Theme:

N/A
How Did We Get This Score?

Eerie Acres provides a melting pot of themes inside the corn trail.
---
Scare Factor:

7.79
How Did We Get This Score?

Eerie acres provided us with a variety of scares and character interactions. The jump scare actors were excellent at popping in and out of the corn with great timing. The stalkers provided creepy, in-your-face stares with uneasy breathing and laughter. The character actors did a good job of staying in character and interacting with the customers. They also did a good job of hitting everyone in the group; beginning middle and end. All four of us got a few goods scares this evening. Also, take into consideration we hit about six haunts a weekend so we are very accustomed to the environment.
For me, the biggest scare was the girl in the coffin on the ground. As I was listening and distracted by the plague priest I did not even notice the coffin by my feet. The ending of the corn trail was entertaining with the hula clown and her balls. The pallet maze ended with the fundamental chainsaw-wielding lunatic.
---
Entertainment & Value:

7.83
How Did We Get This Score?

Eerie Acres results in respectable scares from a very entertaining cast. Not every character is gruesome but they are very entertaining and we had a terrific evening.
General admission is $15. VIP is $25. It took us between 18-23 minutes to make it through the whole ordeal. So let's say 20 minutes at $15 puts the minutes per dollar at 1.33, which is about average. The corn trail covers a large area and it appears they could expand.
In the waiting area, they do have concessions, and on this night, two food trucks with all kinds of culinary treats, at an additional price. I think next year will be a stellar season if both the indoor and outdoor haunts are open. However, we are grateful that they did open this year despite everything to provide everyone a very entertaining trail.
---
How Did We Get These Scores

---
Guest ReviewsGuest Average: 10 out of 10
Taylor – 10/10 – October 14, 2017This haunted house has a ton of scenes that you don't see at most haunted houses anymore. Great …show more quality and plenty of scares. Recommend to all!