Evil on Erie – Full Review
Evil on Erie is a Haunted Attraction located in Lafayette, IN.
1240 Erie Street, Lafayette, IN 47904View All Details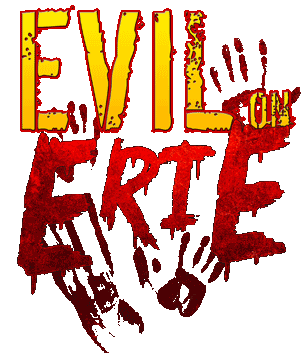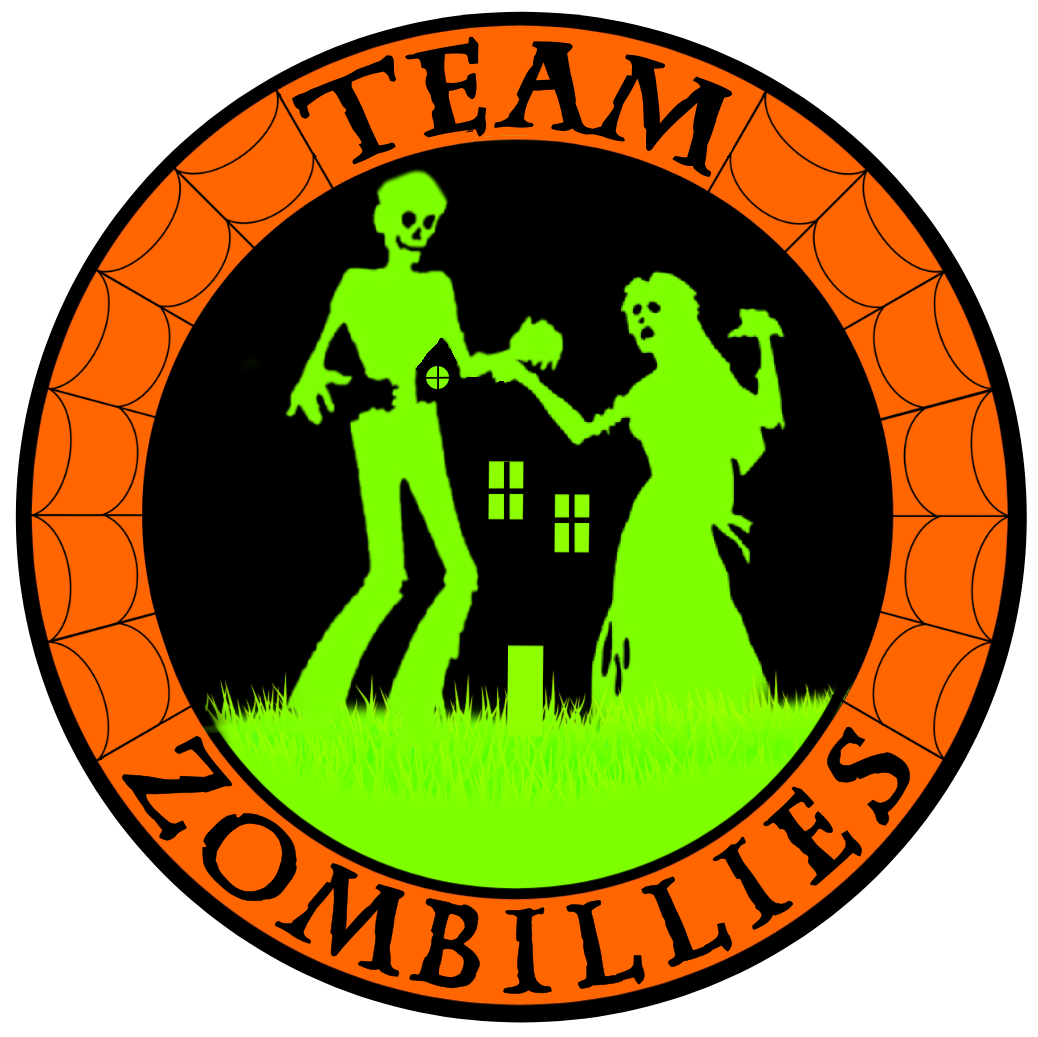 This attraction was reviewed on October 22, 2021 by Team Zombillies.
How Do We Get These Scores?

Final Score:

8.24
How Did We Get This Score?

Summary:
Tucked away in an old abandoned warehouse in Lafayette, Indiana, is 15,000 square feet of terror known as Evil on Erie. This 2-story, all-volunteer, charity haunted house takes more of an actor-driven, old-school approach to sending their customers shrieking out of their exit non-stop throughout the fall season.
2021 marks Evil on Erie's 6th year with their current management and our Team's 1st visit to this all-indoor, bi-level 'light touch' attraction. That's right; they can touch you here! There was a pretty hefty line while we were present, and now, after seeing the place for ourselves, we can understand why. This haunt had all kinds of actors that were overflowing with excitement, which translated into a bunch of high-energy scares and startles.
Furthermore, the haunt benefits Homestead CS, a charity that provides education and counseling related to housing, mortgages, and other real estate-related financial literacy. So, if you find yourself looking for a haunt to visit in west-central Indiana, make sure that Evil on Erie is on your shortlist!
---
Cast: 8.34
How Did We Get This Score?

The cast of Evil on Erie consists entirely of volunteers. We've noticed over the years that volunteers tend to be more enthusiastic about their roles, and this bunch was consistent with that theory!
Depth of dialogue was a bit varied throughout, with some monsters jumping out with standard screams, 'arrgghs,' and 'rawrs.' In contrast, others interacted with us using scripts that more clearly defined the characters they were portraying. For example, one of the first fiends we encountered asked if the 'Master' had called to us, and another shortly after exclaimed that we were all going to burn in Hell (of course, we already knew that)! Not only did this help tie in the 'portal to Hell' theme, but it also served as a distraction for an upcoming scare. Bravo!
Our group noted some of the more memorable examples of these types of interactions: the clowns on the vortex tunnel, Jack the Ripper in his study, and some other 'stranger' characters that were expressing some 'upside-down' issues. In addition, some of the characters enhanced their scripts by changing their voices, which allowed for a bit more realism and believability.
Another interesting twist that we noticed was a medical scene where several patients (or experiments?) had taken over the room and left the doctor cowering to the side in fear. It wasn't long before we empathized with him and figured out the fastest way to flee! Some actors reached for our feet and ankles at unsuspecting times, others climbed on various parts of their scenes or crawled around on the floor, and another haphazardly ran into us (being the uncoordinated zombie that she was). Again, this was a very energetic bunch that isn't afraid to pop your personal space bubble; although, the touching aspect wasn't so much that it was overbearing or the key focus of the scares we received.
Some final notes that we want to make revolve around the more 'out of the box' techniques some scarers use. Examples include a collection of credible casualties, a passable gender bender, and others that were so into their roles that they were already acting them out well before we'd entered their scenes.
---
Costuming: 8
How Did We Get This Score?

Aside from a few conventional cloaked creatures, many of the monsters within Evil on Erie had excellent makeup applications, good masks, and well-constructed costumes. Each ensemble seemed to fit well with the scenes we saw them in. Some used single-color morph suits to help them blend in with their surroundings, while others were adequately detailed to make their intended characters easily recognizable.
During our interview with the haunt's management, we learned that EoE utilizes around 12 makeup artists on a typical night. Each of them has a specialty, whether airbrushing, latex/prosthetic applications, or otherwise. Still, having this many artists on tap yielded some wonderfully unexpected results during our walkthrough! Other features included realistically-bloodied, dimensional, and detailed wounds, such as the witch with nearly half of her face rotted away. A good bit of them wore makeup only, but the techniques helped emphasize glaring facial features, resulting in some sinister looks!
Some of the most memorable get-ups included the crossdresser, a custom-painted morph suit monster, a glowing demonic mask, a dirtied-up doctor, several horned demons, skull-faced Voodooists, 'The Master' with his long claws, Jack the Ripper's vested outfit, and the simple realism used by the patients and the Stranger Things characters.
---
Customer Service: 9.34
How Did We Get This Score?

Evil on Erie is super simple to find via GPS (Google Maps, specifically), but first-time visitors (like us this year) may encounter some technical difficulties if they rely on the GPS a little too much. This 'glitch' is also on the 'Directions' page of the haunt's website, so we'll attempt to explain and clarify some special directions here:
Following Google Maps' directions to the haunt, we immediately saw the large brick building, decent-sized parking area, customers walking about, and the ticket building once we had 'reached our destination.' However, at this point, there was a fence between us and the parking lot with no entrance that we could find. Furthermore, the main parking lot access is actually located on Erie street, whereas the marker on Google Maps is on Wilson Street. Wilson is a couple of streets over – hence our inability to see the entrance from there. As it turns out, we had accidentally missed the big bright flashing arrow sign by the intersection of Erie and 19th Street, indicating we should've kept going straight (North, on Erie) instead of turning left onto 19th.
Derp! Of course, it wouldn't be a Team Zombillies road trip without us making a wrong turn somewhere. But, we did follow a van down this road that was slowing down, seemingly looking for the entrance as well. We presume that this is an issue that's likely limited to first-time visitors like us and others strictly following Google Maps' directions. Further, we suspect that most repeat customers probably know the way by heart, which isn't an issue for them. The flashing arrow sign likely helps minimize this mistake, but we'd like to make a kind suggestion of moving the Google Maps marker to the actual parking lot entrance. We feel this may help eliminate this misunderstanding for future first-timers as well.
Once we pulled into the lot, a couple of clearly visible parking attendants helped squeeze us into the closest available parking spot, also helping to ensure that there was enough room for us and the neighboring cars to get in and out. They also kindly directed us to the ticket booth area, where more wonderful staff members helped us procure our pre-purchased tickets and informed us of how to get in line.
Evil on Erie uses a timed ticketing system, which only allows a defined number of guests in a given 'time slot.' This system helps reduce wait times, limits the number of guests waiting in close quarters to each other, and keeps the parking lot from filling up as quickly – all good things in our book!
Before we entered, one of the haunt's major props had malfunctioned, and some of the haunt's management told the crowd that there would be a short delay using a bullhorn, which everyone seemed to very much appreciate the heads up as they cheered and applauded afterward.
The haunt is a bi-level attraction, so it has two flights of stairs to navigate: one to go down to the lower level and another to come back up. Aside from those, a few scenic 'effects' require steps up and down to proceed through the haunt as designed. Most of these areas are well lit and striped with fluorescent paint to increase visibility and safety. In addition, scares were reduced to a minimum in these areas to minimize stumbling and tripping hazards. All in all, the rest of the haunt had very smooth flooring and was straightforward to navigate.
---
Atmosphere: 8.45
How Did We Get This Score?

Being located in an old warehouse, Evil on Erie has a tall chimney that pierces the sky upon arrival. As soon as we saw it, our anticipation of entering started to increase. Haunts in older, creepy buildings can really set the spooky vibe before you even get out of your car!
A large banner on the front of the building, roaming characters, and a hearse near the gift shop reinforced that we were at a haunted house. However, what set this off as a haunted house was the screams of guests fleeing from chainsaws! It was quite a sight to hear and see as we watched them run for their lives out of the exit! That sounds terrible, but it was a great way to showcase a bit of what was waiting for us inside.
Aside from those mentioned above, there wasn't a lot in the waiting area that screamed 'haunted house' except for a mixture of music that filled the air, sometimes including Halloween party-themed music such as 'Don't Fear the Reaper.'
---
Special Effects:

8.04
How Did We Get This Score?

The builders and masterminds behind this attraction have gotten quite creative. We saw some illusions and effects that we hadn't seen before! For the most part, everything fell within the old-school realm, and many creations appeared to be custom-created by Evil on Erie's in-house build crew.
We'll start with the sound effects. From screams and creepy voices to those of medical equipment and sounds that provided scares all on their own, there was a lot to be heard along our tour. A haunted train even played its theme song.
Our endeavor began with a bouncing barrel and falling bridge and continued within bloodied walls, a wicked witch illusion, slanted and moving floors, a train, and a moving cart. A double vortex tunnel left us walking sideways while their exceptionally decorated library had us dodding falling bookshelves! One area showcased bloody death and decay, and we passed through one of the tightest 'vagina' (their words) tunnels we've ever squeezed through!
A pepper's ghost illusion proved as one of the most successful effects as it held our attention until just the right time!
---
Theme:

8
How Did We Get This Score?

Upon entering, the haunt did not expressly give a storyline or theme to us. However, Evil on Erie does have a story on their website that anyone can read, and we recommend checking it out!
Without copying everything from their site, two worlds separately existed until something accidentally opened a portal. That portal now allows nightmares to attach to all who enter the warehouse where the haunt takes place. Constructed in 1956, the former seemingly ordinary warehouse was used to house products sold to the public. For years, workers claimed there was always a feeling of unease and had haunting stories to tell. Stories of shadow figures reaching out and leaving marks on their bodies. Eventually, Wabash Valley Paranormal made multiple investigations, later deeming the building to be genuinely haunted.
From the outside looking in and from the initial rooms, this story seeps into place. The large pentagrams and evil beings alluded to some sort of hell that had risen within the grounds. We met the 'Master,' and actors informed us that we were all going to burn in hell. So does the portal within the building lead to Hell, or does it lead to much stranger places? We'll let you decide!
For the most part, this is a fairly loose theme as many different things could be interpreted as someone's nightmare. However, the extra emphasis on the evil occurrences on the top floor and the overall appearance of the building, including the ghostly encounters and shadow people that even WE saw inside, made it more apparent.
---
Scare Factor:

8.1
How Did We Get This Score?

We weren't quite sure what to expect out of a haunt we simply hadn't heard much about. But, we are happy to report that they successfully scared us in a variety of ways! This haunt is an excellent representation of how far creativity can go over a large budget.
There were six members in our group, and we felt that they targeted us all relatively evenly. On a few occasions, we slightly caught up to the group in front of us, and even then, the creatures quickly reset regardless if we'd already spotted them or not. They also had good timing, going after the front to continue through to the back, and other aspects of the attraction targeted the line differently.
We noticed a lot of distractions and some double-taps, which can be hard to find these days! Overall, the haunt delivered its scares very effectively. Clothing that matched the scenes made them harder to spot, we never knew when something was going to reach out and gently touch our ankles or legs, and they created some successful illusions.
They also served a healthy dose of common fears, including tight spaces, darker places, clowns, spiders, and blood and gore, to name some. We were disoriented on multiple occasions, which increased our vulnerability. Furthermore, sudden noises, including sound effects, also caught us off-guard.
The finale to the attraction is no secret here as a dual chainsaw frenzy chases customers out into the eyes of the main waiting area.
---
Entertainment & Value:

7.94
How Did We Get This Score?

General admission tickets to experience true evil will cost you $25.00 per soul or $30.00 for a Fast Pass. They were offering timed ticketing and only so many slots per time. It took us approximately 18 minutes to navigate both floors, putting the MPD (minutes of entertainment received per dollar spent) at 0.72. Although this could vary per group, it seems a bit shorter than what we've seen for Indiana this year, but that's only taking in the indoor entertainment.
While we waited outside, upbeat tunes and multiple roaming creatures interacted with the crowd. One was a clown, and another was a monkey that did a variety of poses. This attraction also has its exit stationed on the front side of the building where the waiting line is. So, as each guest flees from the door, the crowd gets to watch! As we were getting ready to leave, we noticed someone with fire, so we're sure they put on some sort of show included with admission as well. We had purchased timed VIP tickets, so our wait didn't end up being very long at all.
Overall, given the diversity and energy of the show, we feel the ticket prices are fair, and we're delighted we took the trek to Lafayette! This group of volunteers had some great tricks up their sleeves that left us impressed and happy to find another hauntingly good attraction in Indiana. So, if you're in the area or several hours away and like old-school, outside-the-box frights, we dare you to face the evil within Evil on Erie!
---
How Did We Get These Scores

---
Guest ReviewsGuest Average: 9 out of 10
Kyryn – 9/10 – October 21, 2022It's fun and scary