Exit 13 Haunted House – Full Review
Exit 13 Haunted House is a Haunted Attraction located in Mount Morris, MI.
6069 N Saginaw Road, Mount Morris, MI 48458View All Details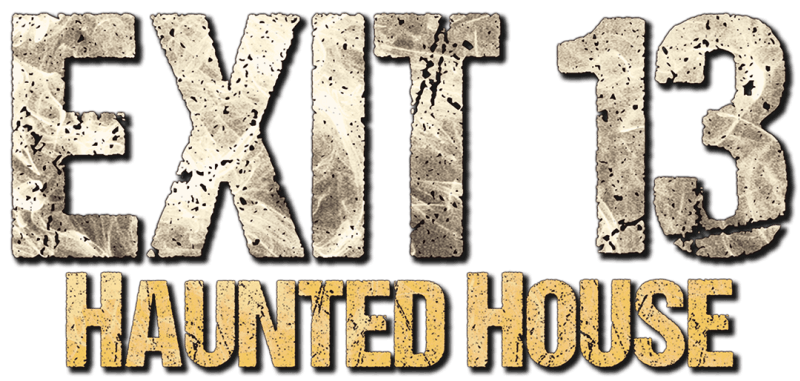 Features:

Free Parking, Restrooms/Porta Potties On-Site, Handicap Accessible, Food/Concessions, Gift Shop/Souvenirs, "Old-School" (Low Tech), "Hi-Tech" Attraction, You may be touched, Original Characters, Covered Outdoor Waiting Line, Indoor/Outdoor Waiting Line, All-Indoor Attraction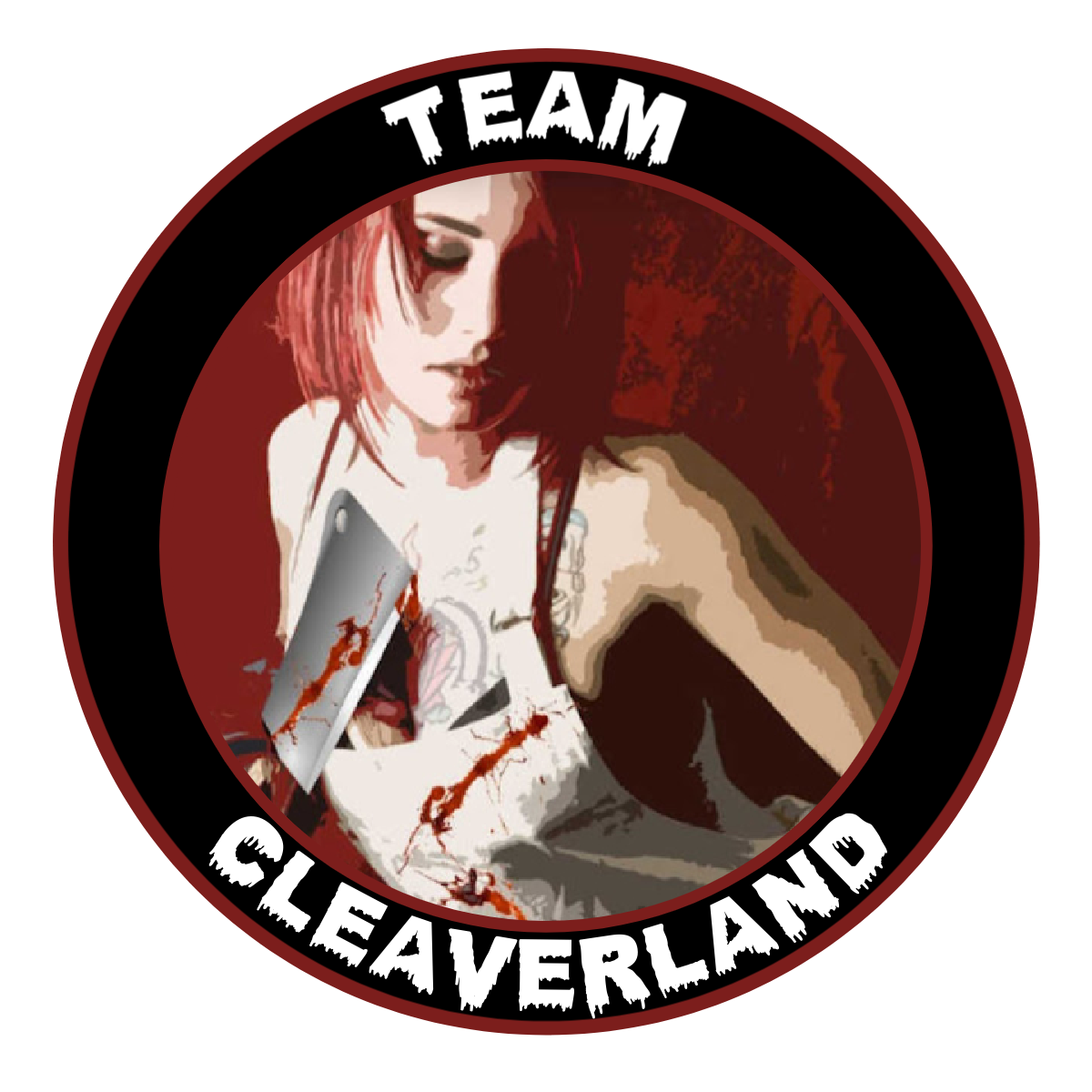 This attraction was reviewed on October 15, 2021 by Team Cleaverland.
How Do We Get These Scores?

Final Score:

8.95
How Did We Get This Score?

Summary:
Exit 13 Haunted House radiates a notorious aura of serious scariness in its looks, atmosphere, intense actors, and content.
Especially for those in the know, getting in the driveway, going through line, and crossing the threshold after being told there is a safe word (!) is an act of will.
Well, we survived to tell you it was worth it. Exit 13 was scary and it was fun.
So, let's get to it. Time to enter Exit 13!
---
Cast: 8.76
How Did We Get This Score?

This cast put on their grownup pants before coming out to play. Moving and interacting in threatening and intimidating postures, no doubt they ruled the roost here.
These monsters also tied off their trousers with bossy belts! Whether they were ordering us around like the hired help, pushing us through the next door, mashing us into a hole in the wall, or beckoning us forward, these folks let us know they were large and in charge.
In fact, the voodoo priestess demanded we kneel before her. Although she then nicely helped our old azzes back up, she still kept calling us filthy maggots and cackling over it!
Other memorable characters were the gross doll, malicious murder clowns, and the lanky lad who somehow managed to gymnastically pretzel-pull himself through a seemingly too small window opening.
---
Costuming: 9.02
How Did We Get This Score?

Exit 13 impressed with potent efforts in the character looks department, with a varied mix of masks, makeups, and face appliques. Some carried it off with a minimalist method, while others were over the top grotesque. Their overall look reflected the rest of the attraction: dirty, dusty, grimy, yucky.
Clothing looked quite complete and appropriately detailed, with special attention paid to the voodoo priestess, who looked great in rather bright lighting and topped off her ensemble with a dapperly worn hat.
The camo guy wielded a 'Lucille' bat with authority. We found the living doll hard to look at and had a physically revulsive reaction to her. The murder clowns were also terrifyingly done up. High costuming marks across the board.
---
Customer Service: 9.54
How Did We Get This Score?

If you can remember the haunt name, you can make it to Exit 13, which is conveniently located just off exit 13 of I-475 in Mount Morris, MI (near Flint, a little over an hour northwest of Detroit).
Without the numeric mnemonic, GPS navigation proved easy-peasy and we can't imagine anyone missing the place with its multi-colored lights, spotlights, banners, props, and blasting music. Free parking was in a standard lot with a good number of attendants directing us.
Though there were spots where we had to crawl for a length or squish through a tummy-tucking constricted corridor, overall we found this haunt to be fairly easy to get through with no problems finding our footing.
Exit 13 owns a nice informative website (exit13hauntedhouse.com), and socials it up on Facebook and Instagram.
---
Atmosphere: 9.34
How Did We Get This Score?

The setting around the attraction was of a piece with what we found inside. Which is to say threatening and sinister, and loud in a good way (lots of aggro rock — Rob Zombie, check).
Outside the building, we observed a good amount of scene-setting with giant prop photo ops. Indoors, the queue was laying on heavy amounts of fog and mood lighting.
The exit let out directly into a wonderfully decorated gift shop that looked like a TV horror host's wet dream. There you can buy snacks and drinks, branded merch, and a lot of unique memorabilia and such.
Exit 13 brought out a highly evocative atmosphere that charged us up for the experience inside.
---
Special Effects:

8.96
How Did We Get This Score?

Exit 13 featured detailed sets built in a layered and organic way that made the whole resemble a freak house that was really lived in by a bunch of maniacs. The design sensibility manifested a grungy, gritty environment throughout that felt like a filthy film enveloping the entire place.
Highlights included the beginning laser swamp area where we negotiated ramps and close walls, several rooms in the front that strung together a haunted mansion type vibe, the icky doll room, and some very funhouse-y elements like mirrors, tight-squeeze corridors, secret doors, moving bookshelves, and such.
Aurally speaking, Exit 13 played an effective soundtrack, including a brief and successful foray into 'old-timey' ragtime-like music.
This haunt apparently tears it down and starts over almost from scratch again every year to present something altogether different. Kudos on that approach!
---
Theme:

N/A
How Did We Get This Score?

No theme at all at Exit 13, and all the better for it. Just wandering through a violent madman's dark, darting, incoherent mind.
---
Scare Factor:

8.71
How Did We Get This Score?

Exit 13 enjoys a rep as scary and extreme. In the opening rules-giving, visitors are told the safe word to escape the inhabitants' greedy clutches…
A glow stick system enhanced our scares. Wearing the stick around our necks branded us for more intense terror targeting. We endured face caressings, head rubs, chainsaw molestations, pushes and shoves, 'tickles' (aka finger jabs), and a solid thwack on the booty from a paddle or something like that.
We further got pushed out of our comfort zone by being made to duck, crawl on all fours, and squeeze through an extremely tight vertical space.
As noted, characters were menacing, intimidating, and gross looking, paving the way for more frightening jump scares and squirmier interactions.
The design aesthetic played a key role in setting up scares, making the setting feel dangerous and unpredictable.
---
Entertainment & Value:

8.67
How Did We Get This Score?

We managed to exit Exit 13 in 16 minutes. At a $30 general admission, the MPD (minutes of in-haunt entertainment per dollar) is 0.53. A fast pass option is also available.
No way around it, that MPD number is on the lower end of the scale, where we usually like to see somewhere around a 1.0.
Normally we'd scoff at such a ratio, but Exit 13 provided a crazy fun time with some unique experiences and great effects, sets, cast, and costuming.
If you don't mind paying that price point, we'd say it's worth it. And from the look of the crowd in the queue, many would agree with that statement.
While this was our first visit to the infamous Exit 13, it certainly won't be the last. Count 13 as your lucky number for off-the-wall hauntjoyment!
---
How Did We Get These Scores

Promo Images:
Click to Enlarge
---
Guest ReviewsGuest Average: 10 out of 10
joseph orourke – 10/10 – July 29, 2019it is very fun and scary
Rachel – 10/10 – October 12, 2018Exit 13 is by far the best haunted attraction experience I've ever been to! They update and remodel …show more every year! And the attention to detail is insane!!
Eric – 10/10 – October 1, 2018Going through this haunt was the scariest thing I have ever done the cast and crew are amazing they …show more owe a new pair of pants cause I shit my self a little lol worth it!!!!
---
Past Awards
---
2019 Awards
Most Intense Characters (Given by: Team Michigan Macabre)
Scariest Haunt in Michigan (Given by: Team Michigan Macabre)
Scariest Haunt (Given by: Team Michigan Macabre)
---