Face Your Nightmares at Unlock the Adventure Escape Experience – Full Review
Face Your Nightmares at Unlock the Adventure Escape Experience is a Escape Room located in , .
118 W Spring Street, Titusville, PA 16354View All Details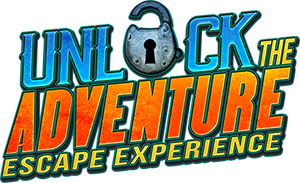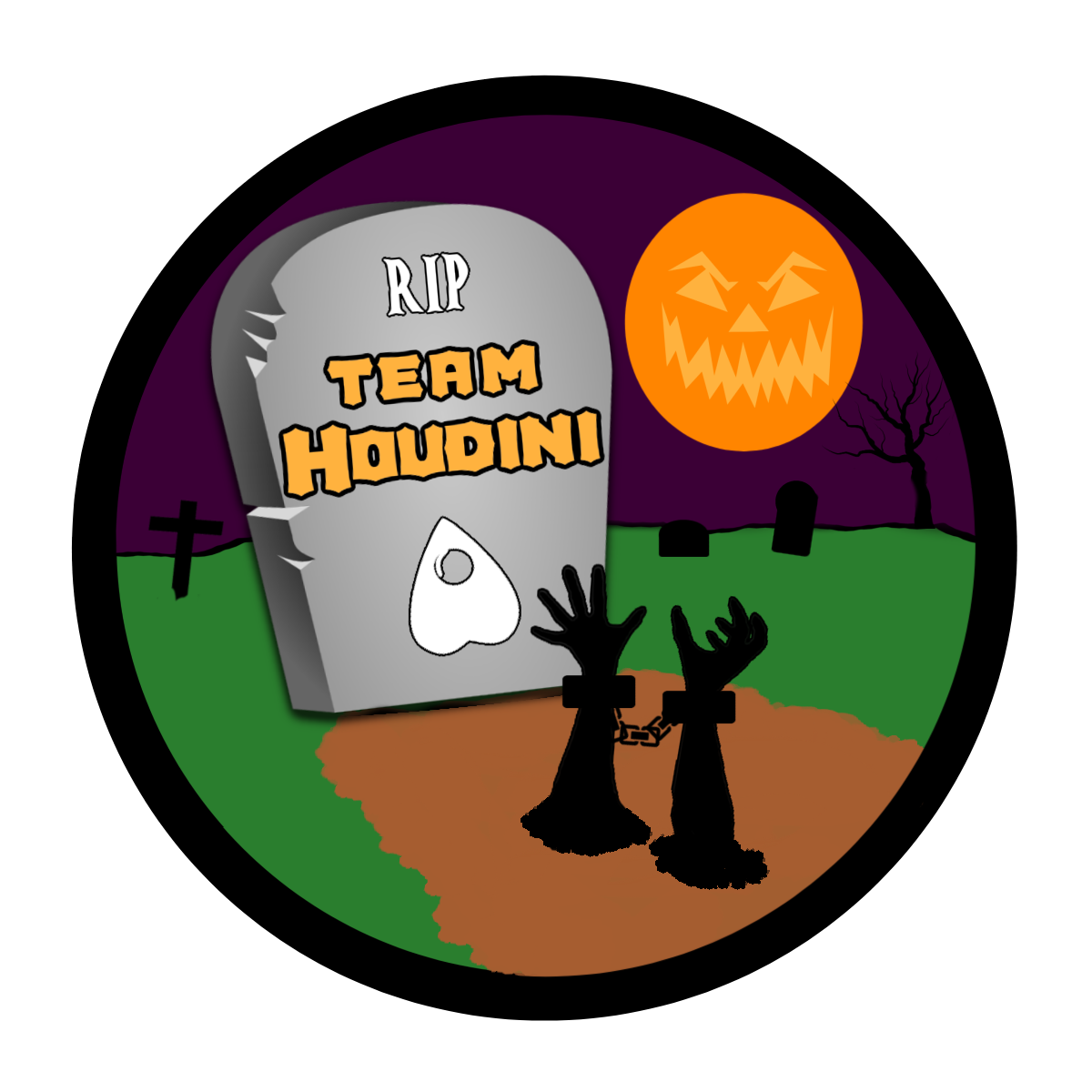 This attraction was reviewed on June 17, 2023 by Team Houdini.
Final Score:

8.33
Summary:
After roughly 2 years since Unlock the Adventure Escape Experience released their third room, 'Surviving the Storm,' they are back with two new experiences at their second location, just two doors down from their current location, entitled 'Dare to Dream.' Dare to Dream offers two experiences: 'Moments in Time' and 'Face your Nightmares.'
Unlock the Adventure Escape Experience in Titusville, PA, now has five unique escape experiences. Their original location houses three experiences: 'Escape the Manor,' a haunted house-themed experience, 'The Magicians Secret,' a magic-themed escape experience, and 'Surviving the Storm,' a multi-sensory experience. Their second location offers two new adventures: 'Moments in Time' and 'Face your Nightmares' (which we will discuss now), an homage to the choose-your-own adventures of the 80s. Unlike normal escape rooms, Unlock the Adventure describes itself as an 'escape experience' as your goal is to accomplish a goal, not just escape. Their goal is for everyone to have a good time, regardless of their experience level.
Previously UTAEE has proven itself by delivering unique puzzles, theatrical effects, surprises, and deep immersion to fit different themes. We are excited to see what UTAEE has in store for us this time. Will they fulfill our dreams or give us nightmares?
---
Atmosphere & Customer Service: 6.8
Escape the Adventure was easy to find using Google Maps and GPS, located in a quaint little storefront area in Titusville. There is signage above the storefront, just like their original location. Don't worry if you stumble into the wrong place, as you are merely feet away. Parking is located on the street.
The second location has just recently opened and is still being worked out. Currently, it is pretty plain with no seating; however, with the current booking schedule, there are no back-to-back bookings, so you will not be waiting to start dream walking. Even after Covid, the owners decided that all rooms would remain private. We were welcomed by Brett, Nikki, and Kirk. There were no pre-puzzles to warm us up before the room, but we were not waiting around long. After signing the waiver, Brett engaged in a bit of pillow talk with us, explaining the rules, safety guidelines, and basic story of the game, and then it was off to bed.
---
Immersion: 8.77
As stated, the new location houses the Dare to Dream experience providing a nostalgic experience that is two sides of the same coin. Those who do both rooms will get a special treat if they pay attention to the details, as some items you encounter in one dream will bring joy, but in another, they will provide fear. "Moments in Time" offers a chance to travel back in time to your childhood and relive those warm memories and "Face Your Nightmares" brings you face to face with your childhood nightmares. Our second dream (covered in this review) was not as pleasant.
"Face Your Nightmares" began in the same bedroom we saw in "Moments in Time," a typical childhood bedroom of the 70s/80s but slightly different than before. This time, as we fell further into our REM cycle, we were transported back to our "grandparent's home." This time we did not enter our bright, cheery memories, but a darker location of their house, one that generates adolescent fears (I do not want to spoil the location). Dark in tone and lighting, it wasn't easy to see our surroundings at first. Tools, grandfather clocks, creepy dolls, and some holiday decorations filled the area. The smell of freshly baked cookies has been replaced with mildew, and the temperature is noticeably cooler. It felt like we were in the "upside down" from Stranger Things.
The further we went into this nightmare, the more phobias we encountered; darkness, small areas, losing teeth, decapitation, and more were thrust upon us. Room design, lighting, and sound helped perpetuate these fears.
The sound, lighting, and gameplay worked cohesively again in this room. When we first entered our nightmare, an ultraviolet light provided an eerie glow simulating nighttime, the radio turned on, and this time, reading a creepy poem about night and darkness. Shortly it was followed by "Dream a Little Dream of Me" by Doris Day, providing a creepy serial killer vibe. A soundtrack of '50s songs and traditional horror music played, adding to the ambiance. Solving certain clues would trigger new music, sound effects, and lights to scare, highlight hints, or provide directions if you are paying close enough attention.
This area had less decoration and detail, which makes sense for the location. The darkness and objects provided fit the area and had a nice feel; again, we never felt we were not where we were intended to be. As with "Moments in Time," each item, sound, and light were meticulously placed into each area with great thought. Brett provided a reason and story behind every item, puzzle, song, and sound. He even researched actual asylum records to get the right level of authenticity for the room. The level of detail and passion is very impressive.
---
Gameplay: 8.78
Escape the Adventure supplies a mix of first- and second-generation locks and puzzles. Face Your Nightmares relies heavily on traditional locks. We did encounter some magnetic locks and items that triggered areas to open, the revelation of a clue, or a change of lighting or sound. The puzzles fit well with the nightmare theme focusing on phobias and common nightmare scenarios. We did find some challenging puzzles but never felt that they were illogical. We enjoyed how the lights and sounds played into the puzzles, as these could be easily overlooked.
Brett was our gamemaster. He provided clues on request or a push when we were stuck via walkie-talkie. Not an unusual way to give feedback, but we wouldn't say it fits the dream theme as well as the timekeeping. As with "Moments in Time," we kept time with an old pocket watch; this time, the clock was black and had a gothic look. We enjoyed this little twist and thought this was an interesting way to keep track of time which fit the nostalgic dream theme well.
UTAEE is not purely focused on the competitive aspect of escape rooms, but on the enjoyment, storyline, and togetherness they can give guests.
---
Entertainment & Value: 9
"Face Your Nightmares" is Unlock the Adventure Escape Experience's second horror-themed escape experience. It had a unique feeling and fit well with the dream theme of the new location. It is an excellent parallel to "Moments in Time." We are glad we could experience both rooms back-to-back and feel they pair well together. We, unfortunately, did not wake up from our Nightmare on time; it took us an additional 4 minutes to complete the experience.
The cost is $25 a person for up to 6 people, which is below average for most escape rooms. As unlimited clues are provided, you choose how difficult you want the experience to be. We found "Face your Nightmares" to be a little more challenging than "Moments in Time," or maybe our brains were too tired from our previous dream.
"Face Your Nightmares" was not a bad dream for us; it was enjoyable, creepy, and challenging, with an interesting take on the dream/nightmare theme. As always, the attention to detail is top-notch. Now we must wait and dream for UTAEE's next experience. Sweet Dreams
---
How Did We Get These Scores