Fear Fair – Full Review
Fear Fair is a Haunted Attraction located in Seymour, IN.
800 A Avenue East, Seymour, IN 47274View All Details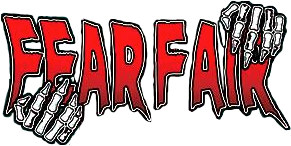 Features:

Free Parking, Restrooms/Porta Potties On-Site, Food/Concessions, Gift Shop/Souvenirs, Optional Games/Midway, Special Events, "Hi-Tech" Attraction, You may be touched, You will NOT be touched, Original Characters, Indoor/Outdoor Waiting Line, Indoor/Outdoor Attraction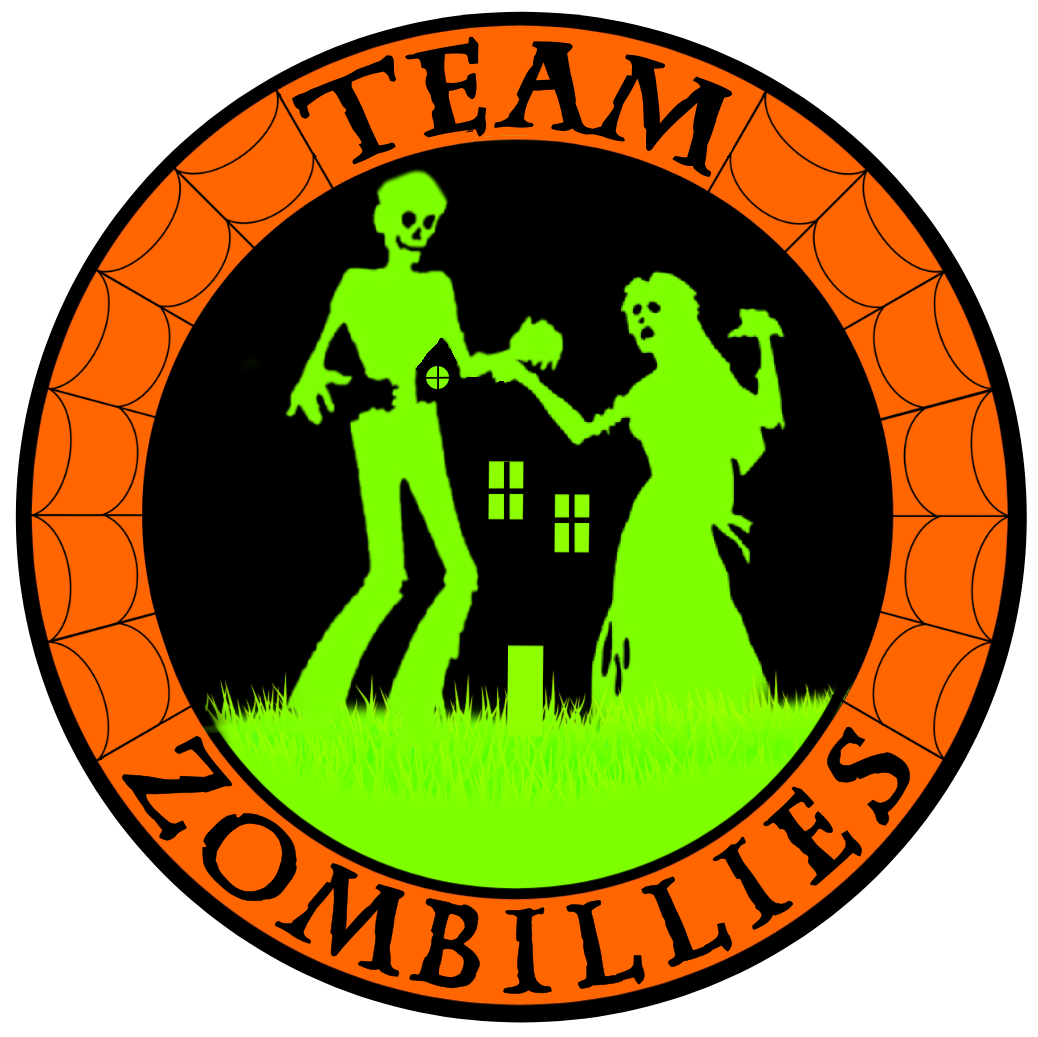 This attraction was reviewed on October 2, 2021 by Team Zombillies.
How Do We Get These Scores?

Final Score:

8.7
How Did We Get This Score?

Summary:
After skipping the 2020 show, we decided it was time to visit one of our nearest haunted houses and catch up on all of Fear Fair's changes since our last visit' and boy are there a lot of 'em!
With 4 separately themed sections inside, including an all-new for 2021 'Ramses' Wrath' Egyptian-themed area, a prison riot, a Voodoo-riddled Louisiana bayou and cemetery, and an entire labyrinth of underground catacombs, not to mention the new castle-esque facade and ever-growing monstrous midway, there's no shortage of frightful fun to be had at Fear Fair!
For any first-timers out there, Fear Fair has a mix of indoor and outdoor scenes with lots of stairs, ramps, a rope bridge, and other scenic features to navigate. If there was ever a haunt to leave your high heels and flip flops behind, this is one of 'em! This is very much an interactive haunt; but, on that note, they have* opted to go no-touch for the past couple of years (and I think we all know why). Still, we always have a great time here and always marvel at the massive scenes and scares provided within!
Disclaimer: This review is based on a visit during a non-peak-performance night. After a follow-up interview with the owner, we realized that many of Fear Fair's special effects were temporarily out-of-order on the night of our visit, and their normal DJ performance in the queue/midway area was absent as well. We have been assured that many of these things will be fixed very soon. So, despite us still seeing a great show, it is very likely that this season's future customers will likely experience an even better show than we did!
---
Cast: 8.3
How Did We Get This Score?

Consistent with wandering into an ancient system of evil-filled underground catacombs, the first section ('Ancient Evil') was sparsely populated with actors. We did cross paths with several cloaked creeps within, but their dialogue was very limited, as were their interactions with us after their initial reveals.
After some brief banter with a 'no-name' lady in the lower level of the Voodoo house (whom we've dubbed 'Scare-tographer' due to the camera bag she carried around), we then found ourselves encountering some cantankerous Cajuns in 'Laveau's Curse.' Their mutterings and promises of turning us into alligators (like the swamp girl's husband) left us passably convinced that we were cursed by the time we made it out of the bayou.
Little did we know that the zombies in the above-ground graveyards would be the most ferocious foes at Fear Fair this year! One, in particular, was jumping around over our heads, and his vocals' well' we're still not convinced that THAT one's not actually dead. Our skin is STILL crawling from that awful-sounding growl that he had!
An anxious archaeologist was our cue that we'd entered the new Egyptian ('Ramses' Wrath') area (aside from the sand under our feet' but more on that type of stuff in 'Special Effects' below). Here, we begged and bargained with the Queen of Egypt, narrowly escaped a sassy sphynx, and cooperated with a conniving crook to plot thievery of the Queen's gold. (We saw this guy several times throughout the haunt, so we aren't sure how many guests experience this type of interaction or not. But, it goes to show that a select few of Fear Fair's crew are experts at creating personalized experiences with guests' particularly if said guests are equally interactive).
The last section ('Rockford Riot') takes place in a maximum-security prison setting. Despite us missing the warden's presence (RIP), the freed felons that hadn't escaped yet kept us on edge. That is, until we met some comedic relief from 'Peaches' n 'Schitts,' which are Fear Fair's resident 'colorful' convicts. Let's just say we hope you're alright with being the little spoon and singing yourself to safety!
---
Costuming: 8.95
How Did We Get This Score?

The monsters that have taken up residence within Fear Fair were drop-dead dressed during our visit. In the cemetery, this was literally the case! Each creature that we could see was mostly complete and finished, and we noticed a lean towards makeup applications versus theatrical masks.
The cultists in the Ancient Evil section were similarly dressed to one another. Heavy cloaks and brown canvas-like face coverings with the eyes and mouths cut out were the norm here. Simple yet effective, this kept their identities a mystery and reinforced their cohesiveness as a group.
The vile Voodooists in Laveau's Curse were reminiscent of the old-timey French Quarter folk that one might commonly think of in these dark and evil parts. Antique, frilly corseted dresses and a healthy dose of airbrushed makeup added some sinister depth to their looks. The undead zombies in the graveyards were dressed semi-formally with lots of grunginess and distressing to give the illusion of having just awoken from their graves. Several of these ensembles featured more layering and accessories than their predecessing counterparts. One of the most unique looks in this area is the statue in the graveyard' you'll know when you see it!
A new selection of schmutter was seen in the new Ramses' Wrath area, and rightfully so (after all, those witches and peasants from previous seasons might look a bit odd surrounded by a giant Sphinx, pyramids, and temples). Everything from the archaeologist's Indiana Jones-like khaki apparel (minus the bullwhip and revolver holster), to the Queen's elegant flowing gown and jeweled accessories, to the masked Sphynx cat, matched the sandy spaces accordingly.
The creepy convicts in Rockford Riot were also appropriately dressed, all the way down to their slip-on safety sandals' although some were a bit more 'minimalistic' than others (lookin' at you, Mr. Schitts). Airbrushing, blood and overall grunginess helped give some of them the 'haven't showered in 2 months' look, and we definitely got the 'prisoner' vibe from the orange jumpsuits and thin white shirts. The Hangman's outfit was especially layered, causing us to wonder if he was real or a prop' until it was too late!
---
Customer Service: 9.41
How Did We Get This Score?

Once we were close to Freeman Field by way of GPS, we followed the searchlights in the sky to find one of the areas to park at Fear Fair. There is free parking all around the building. The bright laser lights and large facade make it easy to spot once you continue so far into Freeman.
Guests will need to enter at the end of the Harvest area (furthest away from the haunt) where they will be wanded by security staff and guided on where to go depending on whether they already have tickets or not. Navigating the premises was rather simple. The ticket booth / will call window was clearly marked as well as all of the other buildings. A banner above the waiting line entrance distinguished the general and Slash Pass lines from each other.
Friendly and helpful staff welcomed us from the time we entered the waiting area until we headed back to our vehicle. They were able to answer any questions we had and guide other guests to the right spot. The haunt's security was easy to distinguish this season due to their black security vests. Most other staff members were distinguishable by their Fear Fair shirts.
Inside, we found uneven ground, moving floors, several low bridges, and some dim stairs so don't go running through haphazardly. Some smaller step-ups and downs are hard to spot going in and out of scenes.
Before visiting we found a lot of information about Fear Fair easily on their website. An FAQ section can answer commonly asked questions so if you have any, check this before going. During a normal season (ya know, without the pandemic) Fear Fair has an optional touch option. Guests can find information on this on their website as well.
---
Atmosphere: 9.04
How Did We Get This Score?

Fear Fair completely reconstructed the face of their building last year, adding a much creepier environment to their waiting area. The custom facade gives off more of a haunted castle vibe. The spooky colored lighting, ghostly screens, and ghastly guards enhanced the feeling of a haunted house. There were also some very low, creepy noises emitting from the facade (again, no DJ during our visit).
Still fairly new to this attraction is the highly welcomed Fear Fair Harvest area. With a fire pit at its center, this area extends the haunt feeling with hauntingly appropriate names and adrenaline-inducing activities that many haunt attendees can enjoy while waiting to go inside. A free photo op featured some fall decorations, so be sure to seek this out for a selfie or group photo! Watching those brave enough to take on these activities helped keep the excitement pumping.
Every so often, a firework rocketed into the sky. Speaking of fireworks, if you're able to catch Fear Fair right before they open, you may be lucky enough to catch their opening ceremony. We highly recommend trying to work this into your calendar as it's very unique and a great way to open a haunted house!
Fear Fair's atmosphere also extends inside the building. Once our tickets were checked, we entered a small decorated room and hallway that matched the towering facade. We got our group photo taken right before entering the halls of a spooky cavern. The flickering lights, sinister soundtrack, and worms popping out of the ceiling really helped set the mood of a haunted house. We could tell by other guests' reactions that this area created more of an on-edge feeling. They were arguing over who was going first and getting scared by seeing us standing on the other side of the wall. We didn't realize we were that scary'
While we waited in line both in and outside, several roaming line entertainers emerged from the ominous structure before us. They were all interactive and as equally creepy-looking, giving us a small taste of what to expect inside. 'No-name' came out of nowhere at one point and offered us some of her delightful worms that she had been harboring inside the zippered mouth section of her mask. Uhm, thank you!? Other guests were also weirded out by her welcoming gift.
---
Special Effects:

8.85
How Did We Get This Score?

When it comes to special effects, Fear Fair brings it! There is so much to look at and so little time. We saw quite the combination of creations that were both conceived in-house and purchased. When you visit Fear Fair, you can expect to see a lot of things that differ from other attractions. Many of the scenes showcase the owner's keen eye for detail and authenticity.
We heard a plethora of realistic sounds. From the catastrophic plummet of the elevator, a giant creature talking, a distant church bell, and mystifying melodies to realistic sounds that accompanied props, graveyard hymns, and vocals that were emitted from the characters themselves. There were also some more quiet areas and sound bleed from a few neighboring scenes' side effects of some of the aforementioned out-of-order effects that we were later made aware of.
One of the standout aspects of Fear Fair is the walking path itself. Very seldomly did we find ourselves walking straight through an area. We were always maneuvering around or in between things. On several occasions, even the ground beneath us was moving! The path also forced us to become much closer to things that go bump in the night.
Some of these all-encompassing scenes consisted of towering building facades, a cursed boutik, swinging skeletal candelabras, bone-filled walls of the dead, hazy fog, above-ground crypts, hieroglyphics, carved statues, prison cells, and a lifeless morgue. Intricate details added a layer of realism to the areas including a sandy path, a vintage-style time clock, metal lockers, gold, common dark magic associated items, and forms of various vegetation.
Fear Fair showcased many static-appearing monsters that suddenly sprung to life. We walked beside a giant creature, were about taken out by multiple gators, and their whole new section kept our focus the entire time. The village from past seasons is no more and is now a golden city of ruins that winds guests across a unique bridge, a large fountain, near a giant pyramid and neighboring sphinx, and a whole lot more! Returning Fear Fair fans, just wait till you see this area!
---
Theme:

8.89
How Did We Get This Score?

Fear Fair advertises itself as a single walkthrough of four differently-themed haunts. For more information on each of their attractions, please visit their website. Although there isn't a blanketing theme for them all, what we experienced within each one matched the respective theming rather well.
First, we plummeted into Ancient Evil via a more modernized (but very… 'unstable') elevator. It wasn't long before we realized we faced some sort of cult member and many walls lined with copious quantities of skeletal remains. A large creature was speaking some sort of chant, but we were unable to quite make it out.
Next, we found ourselves at the foot of a stairwell leading to Leveau's Curse. As we passed through portions of New Orleans and the signature above-ground tombs the city is known for, our location was very clear. They warn of many dark things that take place within including dark secrets, magic, and strange screams in the swamp. We can attest that we did encounter some strangeness in the swamp. However, we didn't really encounter anyone relating themselves to Voodoo at the time of our visit. Maybe next time'
Eventually, everything around us started to turn more of a gold and tan color. We were now in Fear Fair's newest section, Ramses' Wrath. It was very clear that an archaeologist had dug up much more than he bargained immediately upon entering. It was also very clear that we had stumbled upon some sort of Egyptian discovery. Everything we saw in this area alluded to the theme and we can't wait for them to continue to uncover more findings!
For some reason, we thought we hadn't received quite enough punishment, so we entered the Rockford Correctional Facility. Some of the most insane inmates in the country are imprisoned here. The fact that they have no chance of release became clear as they showed us their quick appetite for disorderly conduct. There were no guards and no other staff to be found. So imagine a prison full of disobedient prisoners if you will, things can get ugly rather quickly!
---
Scare Factor:

8.35
How Did We Get This Score?

Fear Fair always manages to squeeze out a squeak or scream from one of the members of our group, and this year was no different. Several effectively camouflaged hiding spots got both of us at the same time! Although many of the scareactors were hidden well or sneaky, there were some larger areas where we didn't have anyone or anything attacking us for several moments.
Our group of 2 was paired with a group of 4 and they were in the front. Although we were clearly targeted several times, the majority of the frights tended to strike the front or middle of the group. At times, we would hear the younger boys in front of us freak out and we were left searching for what scared them. One was a well-placed drop panel that matched another we had seen shortly before it. The first one was timed very well and used repeatedly so we were able to see that, and no wonder they were all screaming! There were a couple of occasions where we got separated from the other 4 in our group briefly, and it seemed like we were targeted more directly during those times.
Fear Fair used an abundance of fear potions. Spiders, darker spaces, a rickety elevator ride, intimidating cast members, a deceiving distraction, a sudden air blast, gigantic gators, and lots of death and decay on display are some of the techniques you may find. We also noticed an effective triple-tap scare (high five!) in the swamp this season, and we were impressed with their ability to incorporate the fear of heights into one of their new scenes (oh, and water)!
During our visit, their new section wasn't 100% completed and we were informed of at least one absent scare. Even without this, we both agreed that the new hiding spots and encounters within the sandy scenes proved to be some of the spookier spaces. That sneaky feline' watch out for that one! Oh, and the drop door mummy' that loud ass thing has gotten us for years' although it does look a bit different now.
When it comes to the finale, all we're gonna say is if multiple prisoners with weapons in hand don't make you think twice about your life decisions, we're not sure what will…
---
Entertainment & Value:

8.29
How Did We Get This Score?

General admission tickets to Fear Fair are $25.00 per soul. This includes admission to all four of their haunted attractions' but keep in mind that they are all experienced in a single walkthrough. There are no separate lines to get in or anything like that. For those very busy nights, you can cut your wait in at least half by upgrading to Slash Pass Admission for $35.00. Group pricing discounts for groups of 15 or more can be found on their website.
This season, it took us 22 minutes to complete our adventure. This is shorter than our most recent visit (2019), but we felt like we were inside longer than that. We were also paired with a group that was moving at a faster pace than we normally do and we tried very hard not to lose them. When considering our tour time and the GA ticket price, this brings their MPD (minutes of entertainment received per dollar spent) to 0.88. This is a bit below the benchmark of 1.0 that we try to look for' however, Fear Fair does offer a fun atmosphere that's included in that ticket price, amazing special effects, and some custom creatures that you won't see anywhere else.
Additional tickets for activities in the waiting area are available at the ticket booth. They offer several rides, a game, and a rock-climbing wall. They also had some good-looking eats! You can purchase separate tickets for the side attractions alone or get a discount on the extra tickets when purchasing admission to the haunted house. In other words, it's cheaper to pay to get into the haunt and check out a few of the other options while you're there too!
While we waited, the several roaming characters and watching folks participate in the extra activities helped pass our wait in line. Generally, DJ Fear will be entertaining the crowd as well, but he was unable to be present on the night of our visit. We still enjoyed admiring their marvelous work on their newer facade and its accompanying screens and props.
Fear Fair is the closest haunted attraction to us and we never hesitate to take a trip for any event they offer. Keep an eye on their social media pages for event information during the off-season. It looks like they've already got plans to host a Christmas haunt this year and a Valentine's Day haunt next year!
Everyone we watched exit the building was screaming their heads off, laughing, or running from the chainsaws. We also had a scaringly good time and can't wait to visit this beast of a haunt again in the future. Until then, we're going to continue to check ourselves in the mirror for scales since we did inhale some of that fog in the swamp'
If you find yourself near Seymour, Indiana this haunt season, be sure to pay Fear Fair a visit where 'Even the dead tell stories.'
---
How Did We Get These Scores

Promo Images:
Click to Enlarge
---
Guest ReviewsGuest Average: 7.56 out of 10
Tyler – 10/10 – October 31, 2022I recently visited Fear Fair for their half way to Halloween event then once again on Halloween …show more night and the amount of change this attraction has gone through is down right incredible. Before that my last time there would have been 2014 when all of the movie sets were still in place. I am amazed at all of the detail that they have put into their sets, 1010 will recommend.
Heather – 10/10 – October 13, 2018What a spectacular show. If you talk to the volunteers you'll find there is a connected theme that …show more ties the rooms together. The actors are incredible and really give it their all. I was there when it was cold and rainy and they still brought the performance. 12/10 skulls. Go see it!
Meghan – 10/10 – October 13, 2018This is the best haunted house I've ever been to. They can scare the absolute shit out of you even …show more without the "extra fear" option they offer. I personally did the extra fear that includes a glow stick which means the actors are allowed to touch you. I was scared for my life being held back from my group but it was the best experience haunted house wise. They know their limits and boy lemme tell you these chainsaw guys really know how to get under your skin!
---
Past Awards
---
2022 Awards
Best Intro (Given by: Team Zombillies)
The Shaman - Eric Valkry (Given by: Team Zombillies)
---
2019 Awards
Best Character Makeup - The Living Statue (Given by: Team Zombillies)
Memorable Moment - The Opening Show (Given by: Team Zombillies)
Scariest Actress - The Voodoo Priestess, AKA: Heather Trapp (Given by: Team Zombillies)
Scariest Haunt (Given by: Team Zombillies)
Highest Rated Haunt in Indiana (Given by: Team Zombillies)
---
2018 Awards
Funniest Scare - Peaches (Given by: Team Zombillies)
Actor Shout Out - Goatboy - Shane Meek (Given by: Team Zombillies)
Actor Shout Out - Tiny - Zach Thompson (Given by: Team Zombillies)
Actor Shout Out - Voodoo Priestess - Alexus Parker (Given by: Team Zombillies)
---