Fear Forest VA – Full Review
Fear Forest VA is a Haunted Attraction located in Harrisonburg, VA.
6340 Oak Shade Road, Harrisonburg, VA 22801View All Details

Features:

Free Parking, Restrooms/Porta Potties On-Site, Food/Concessions, Gift Shop/Souvenirs, Special Events, "Hi-Tech" Attraction, You will NOT be touched, Original Characters, Indoor/Outdoor Attraction, Family Friendly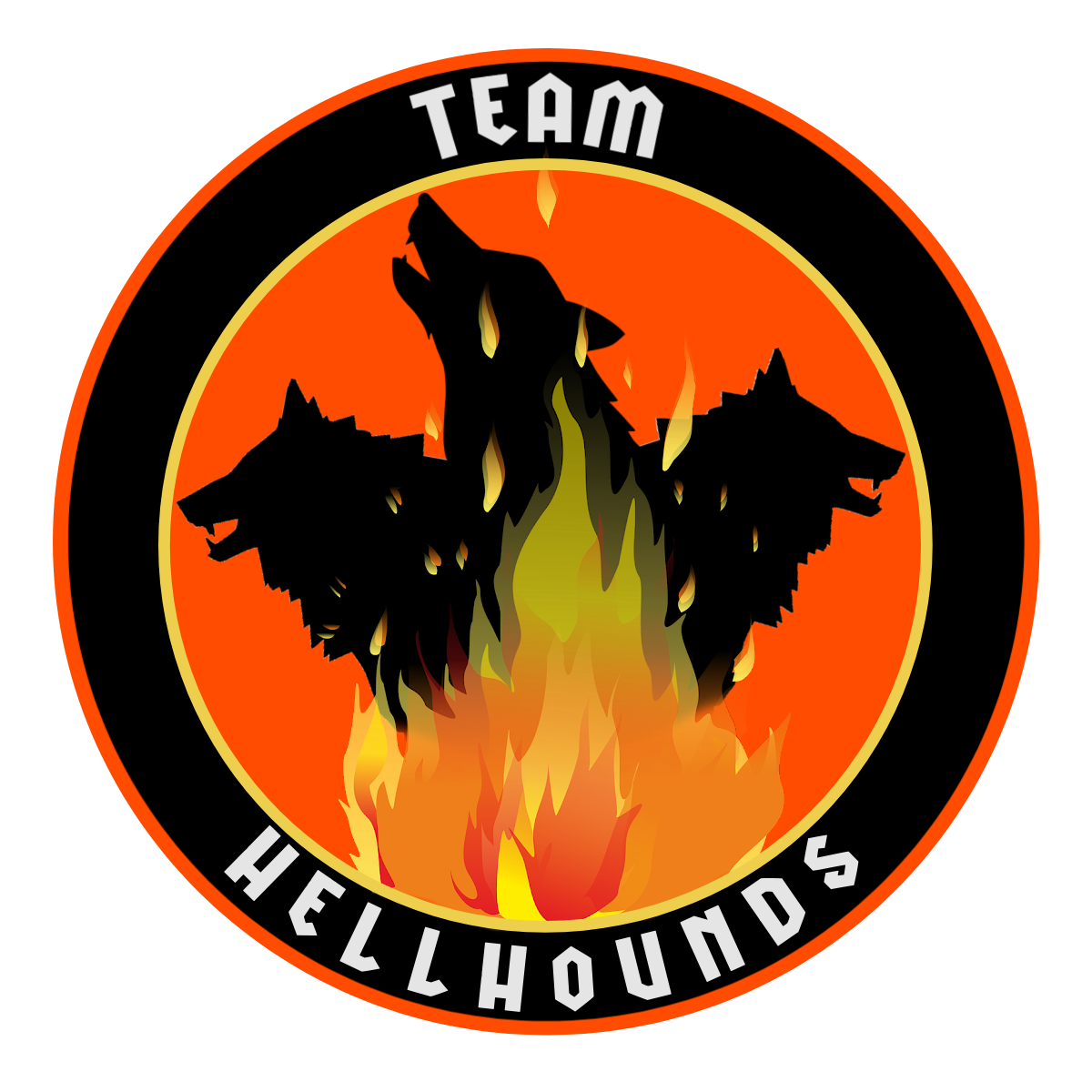 This attraction was reviewed on December 27, 2019 by Team Hellhounds.
How Do We Get These Scores?

Final Score:

9.2
How Did We Get This Score?

Summary:
I don't even know where to get started with this review for Fear Forest. It was by far the best haunted attraction we visited this year and I might even dare to say ever! It honestly was that good, scary, entertaining, and every other adjective that could be used to describe one's experience.
Let's start off by stating they have three different attractions to visit. They have, of course, Fear Forest, the main attraction, and the one everyone must visit first it seems. Fear Factory is an insane roller coaster of emotions and screams. As their website suggests, good luck with finding your way out! Last, but certainly not least, they have the Fear Crops Haunted Hay Wagon Ride and Zombie Laser Hunt. Don't be fooled, it's not exactly what one would expect from the description. Let's go ahead and dive into the juicy, soul wrenching, mind crushing, fear inducing details'
---
Cast: 9.48
How Did We Get This Score?

Fear Forest does not hold back when it comes to the number of actors in their haunts. They have had the most of any attractions we visited this year, and also the most talented we have seen. I don't know where they found these ghouls, goblins, clowns, cannibalistic prison inmates, mud bog monsters, etc., but we are sure thrilled they did! Every actor put their heart and soul into their performance and their enthusiasm shined through every word, action, and ear drum busting scream let out. Now, this is where I usually give a shout out to the best actor, but I unfortunately cannot do that this time. Everyone was astounding and offered something we did not believe we would ever see. All the actors deserve the 'best' award and I hope this review finds them well and can show just how big of a congratulations they deserve.
This review would be way too long for anyone to read if I tried to list every monster we saw here. Just know, if you think it might be at a haunted attraction, you will find it here and many more you would not expect to see. Things such as a half human, half deer, twig, animalistic being. Please for the love of all things safe, do NOT get too close! He is known to get down on all fours and charge at unsuspecting patrons. Trust me, we saw it happen and it was not pretty! However, if you are nice and give him a treat, you just might be lucky enough to snag a quick picture/selfie with him.
The zombies in the Haunted Hay Wagon Ride are ruthless and will stop at nothing to take you down. Have you ever seen zombie clowns? Guess what, you will here. Hopefully you have eyes in the back and side of your head because you are going to need them. They come out of the tiniest cracks and holes. Also worth noting, the zombies in the laser hunt are armed! They have stolen the weapons of the once-living souls who tried to take them down. They were not successful; what makes you think you will be? Just remember, if you get shot 10 times, you're dead! This is a very interactive experience and tons of fun. When and if you and your group can take the undead down, they look like they have been killed. Violently falling to the ground and shaking when they have been hit. I can't say too much more about the actors as I will give too much away about the rest of the experience. Just so you know, you might not want to follow the directions given to you at points; I think they are trying to lead you to your demise.
Even though Fear Factory is not the main attraction, it and its actors could stand alone and be an astonishing main show. Going through here, you are in for a loopy and trippy experience. Try not to get lost in the details and pay attention or you may just fall victim to one of the countless monstrosities that call this factory their home. Fear forest, what can I say? So many behemoths in this forest! It is like walking through a graveyard that has been cursed and all beasts have been raised from the depths to attack your sanity and mind. Fear has no restraints in this forest, so be prepared to scream your lungs out. Might I suggest bringing cough drops, because your throat is going to hurt after nearly escaping certain death! No where is safe on the 4 tenths of a mile walk through your worst nightmare. Not even the very dirt you will be walking on. My team and I nearly trampled all over what we call the mud bog monster! But as soon as we nearly crushed his head, up he jumped and back we flew with a scream. I'm sure everyone in the waiting line heard. I know I must have sounded like a teenage girl who just dyed her hair green by accident. It was the best scare of my life. Next time mud bog, I won't back down!
If you are a fan of chainsaw-wielding maniacs, you are going to be in scare heaven here at Fear Forest. There are near 20+ chainsaw-hacking lunatics lurking around every corner. Just when you think there couldn't possibly be any more, run, run for your life! It is insane how many there are, and we loved it! As I said before, the actors at this haunt are extraordinarily mind-blowing! They all gave prodigious amounts of energy and are unbelievably talented. Keep up the good work and we cannot wait to see what kind of action you all have in store for next year!
---
Costuming: 9.31
How Did We Get This Score?

I don't really have a lot to say about costuming except that they did a phenomenal job. Every detail was thought about down to the eyelashes. The makeup was marvelous and completed with precision. Masks are used in the appropriate manner and only when necessary. Clothing is almost spot on and fits in with the scenes for the majority of the time. We were thoroughly impressed with the amount of detail and time spent on costuming. The actors were not just thrown into store-bought costumes and let loose. It was great to see that some haunts still care about immersing their victims into life-like scenarios by actively pursuing life-like costuming.
---
Customer Service: 9.08
How Did We Get This Score?

Every monster, staff member, and anyone we ran into were courteous and respectful. Everyone was willing to answer any question we had and, if they did not know the answer, they found someone who did. They went above and beyond to ensure a fantastic experience. Even the food vendors were amazing and helpful. The on-duty police officers were also polite and offered to take pictures for patrons and joined in for conversations while roasting smores and drinking hot chocolate. They take safety very seriously here to ensure everyone has a good time and makes it back in one piece.
Beware, this is an outdoor attraction and you will be walking on dirt and up/down hills with inevitable natural tripping hazards. Be sure to wear the appropriate attire to make it through safely. Information is fairly easy to find on Facebook and on their website. Prices, hours, and dates are plastered to both. We felt it would be hard not to find this information. Our GPS took us right to their parking area with out a problem. We saw a huge light-up skull display at the entrance, which was also kind of hard to miss.
---
Atmosphere: 9.06
How Did We Get This Score?

The atmosphere outside of the attractions is the second lowest scoring area of Fear Forest. There is not much telling you this is a haunt before entering, and we felt it doesn't necessarily prepare you to go in. There are a few monsters roaming around ready to invade your personal space and charge at your lower extremities. Other than that, there is a fire pit that we were able to roast s'mores on and sit beside to warm up in between attractions. Two food vendors were available to help fuel our appetite after fighting for our lives. Also, there were a few spots worthy of Instagram photos and selfies. This is one area that we felt could use some improvement to up the ambient scare factor and entertainment.
---
Special Effects:

9.35
How Did We Get This Score?

This is where your minds will be blown, and wigs will fly off! Think Trump in a windstorm (sorry, couldn't resist that one). I mean, have you ever walked through a building where the entire thing moved? The whole building rocked side to side. How is this even possible? I know that took some work! There were quite a few animatronics used throughout, and each were in perfect places. Wait until you see the one in what we dubbed the Catacombs. It flat out scared my wife as she ran screaming, 'No, no, no!'
The sound was very good in spots and much lower in others. But, this was a tactic we enjoyed, as it helped to allow the actors to shine brighter. Don't be surprised if you get a little wet. We are still not sure if that was saliva? Anyways, I feel like I need to take another shower after thinking about that…
The scenes and props used throughout were very creative and detailed, and a lot of them are original' which we found brilliant! We saw things that you most likely will not find at other haunts, and they were what helped to make this haunted attraction unique. Did this attraction achieve and maintain suspension of disbelief? I don't think it ever let it go! We found ourselves always looking over our shoulders, down at our feet, up in the sky, and beside our walking partners. No matter where we looked, we couldn't find the actors hiding. This was an amazing feat to accomplish. The special effects were mind-numbingly scary, and used in the best spots at the perfect timing to create an unparalleled experience. We couldn't believe what we saw or heard!
---
Theme:

N/A
How Did We Get This Score?

No theme here, and one is not needed! The many actors, great props, detailed scenes, and a lot of screams are all that is warranted here!
---
Scare Factor:

9.16
How Did We Get This Score?

This haunt blew it out of the woods! We have never screamed so much, or so loud, at a haunted house before. Honestly, going in, we weren't expecting much. We also did not realize this was their 14th year in operation. What once started out as a little trail with inflatables has turned into an incredible event! It scared everyone in my team multiple times. In fact, the scares never let up.
There were a lot of scare tactics used to keep us on our toes, and our thoughts racing. Do not try to predict the scares, because it is not going to happen! We nearly lost our minds before we could figure any of them out. Don't look for the actors either, because we couldn't find them until they want to be found. By then, it was too late and you will be crying in the fetal position rocking on the ground. Or better yet, you will be wishing you had brought an extra pair of under garments and pants.
Speaking of, I gave someone a good fright. Not that I am proud of this at all, because I am not. Actually, very ashamed and I still feel horrible for it. But having held my bladder for an extended period of time, I briskly walked to one of the five or six porta-potties below the fire pit. Coming to the first one and seeing a green vacant sign at the handle, I flung the door open with great speed and force. But what I was met with, a force greater than I had seen before. The scream of a woman with her pants down to her ankles and legs spread; it blew me back in a panic and slammed the door shut and shouted, 'I'm so sorry!!' Everyone stopped and stared at me. I have never been so embarrassed, and I can only imagine how she felt. After a minute or two, she slowly walked out with the head toward the ground, never making eye contact with me. Quite honestly, I'm glad. I don't know how I would have reacted or what I would have said. I am sure it might have been the scariest part of the night for that young woman. If you by chance read this, please know that I truly am sorry! Also, please lock the door the next time you're in there! All this pain, agony, and embarrassment could have been avoided by a simple turn of the lock.
---
Entertainment & Value:

8.85
How Did We Get This Score?

This is the category that scored the lowest due to the simple fact that little entertainment was available while waiting. Most haunts have some side-shows, performers, escape rooms, midway games, something to keep guests entertained in between attractions. I know this is something they have thought about and are working on for future seasons. Having seen what they did with each of the haunts, I can't wait to see what they do for que-line entertainment. Oh, they did have a DJ and played music, but that was about it.
The entertainment of the attractions themselves was phenomenal. Couldn't ask for much more. Except to be longer, just because we didn't want it to end. It took us 57 minutes to get through all three attractions. With tickets priced at $25 for all three attractions, we got a whopping 2.28 minutes per dollar spent; the best out of all the haunts we visited this year! We believe the tickets are reasonably priced and well worth the money spent. We had a great time and would do it all over again, and we plan to next year! As far as using their space available, A+++. They are sitting on over a hundred acres I do believe, and I can't wait to see what they have planned next if they decide to expand!
All I can say is keep up the amazing work! We can tell everyone's heart and soul is in this place and it truly shows! The dedication we witnessed is far above what we could have imagined. Congratulations on having the highest-scored haunted attraction that our Team visited in Virginia this 2019 season!
---
How Did We Get These Scores

Promo Images:
Click to Enlarge
---
Guest ReviewsGuest Average: 9.67 out of 10
Donald Miller – 10/10 – October 6, 2018If your looking for a scary chill you to the bones good time. Then you need to go to Fear Forrest. …show more They are awesome
Dan Morgan – 10/10 – October 5, 2018What an amazing haunted attraction! Every turn was a frightening scare. Hands down one of the best!
Crystal – 9/10 – October 30, 2017Has a little bit of everything to scare you on your walk thru the woods and shooting at zombies in …show more the corn field is so much fun.