Fear Itself at Legend Park – Full Review
Fear Itself at Legend Park is a Haunted Attraction located in Mishawaka, IN.
14130 McKinley Hwy, Mishawaka, IN 46545View All Details

Features:

Free Parking, Restrooms/Porta Potties On-Site, Food/Concessions, Gift Shop/Souvenirs, Optional Games/Midway, Special Events, Original Characters, Indoor/Outdoor Waiting Line, Indoor/Outdoor Attraction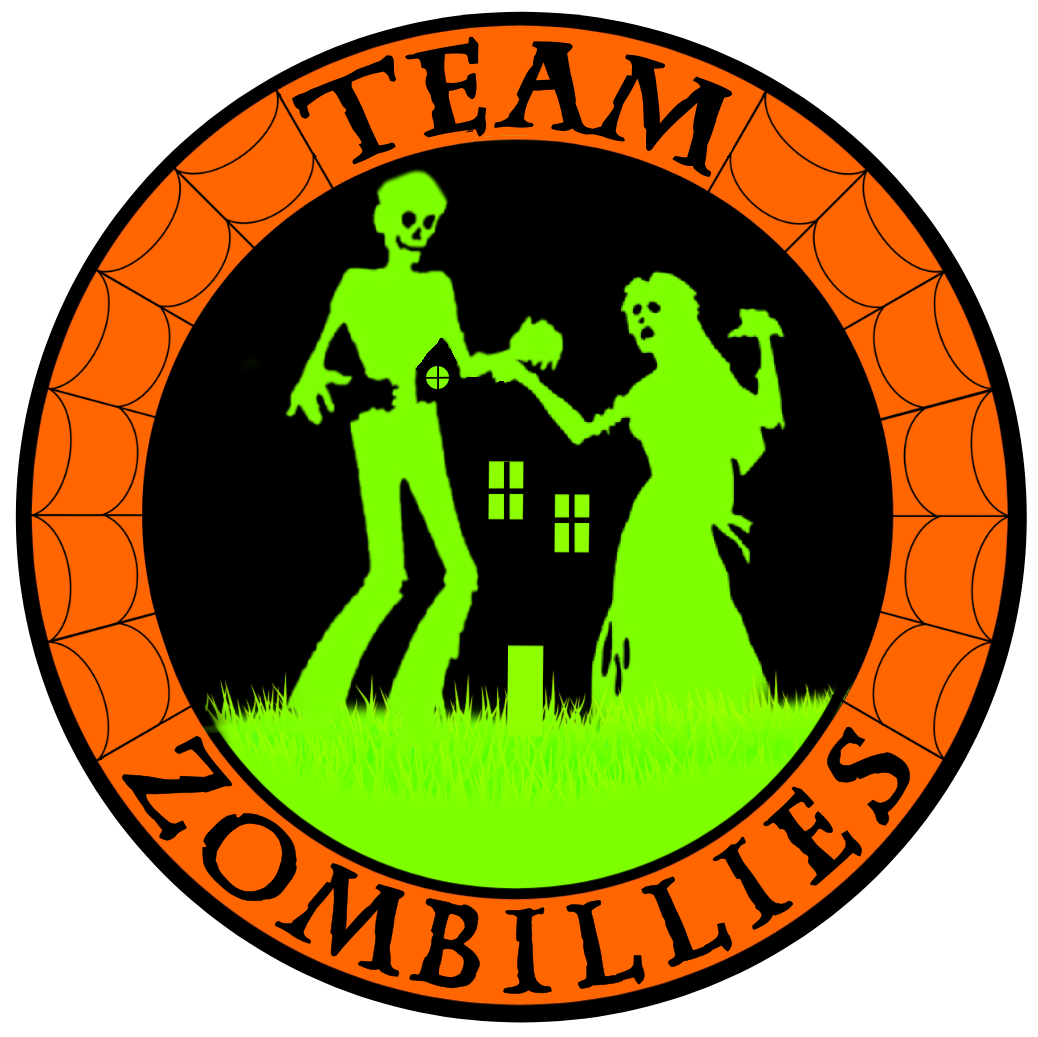 This attraction was reviewed on October 24, 2020 by Team Zombillies.
How Do We Get These Scores?

Final Score:

8.27
How Did We Get This Score?

Summary:
Fear Itself at Legend Park is said to be the first haunted park of its kind, a scream park! Typically, the park offers 5 haunted attractions, but due to COVID, some things have changed and they are efficiently only running 4 this season.
For 2020, guests can experience 2 new attractions as well as 2 familiars. Returning this season are the Rock Monkey Caves and Rat Trap. The new haunts are Dark Circus and Ward 13, which are fresh incarnations of the Circus and Cuckoo's Nest of seasons past.
Rock Monkey Caves – 'Run fast or die slow.' Here, you'll make your way through a realistic cave system with giant rock monsters (the 'rock monkeys') and other cranky inhabitants that don't take kindly to visitors.
Dark Circus: The Darkest Show Under Earth – The Ringmaster has gone off the deep end and dismembered all of the customers in sight! Now you'll get to see what happens when these harrowing harlequins 'snap!'
In Ward 13: Zombie Asylum, the zombies have taken over the Cuckoo's Nest (AKA, the Indiana State Asylum)! Will you outsmart the flesh-hungry 'nightwalkers' and escape before you're committed?
Rat Trap: World's End – 'Find the right key and your tickets are free!' This is a unique maze attraction where not only do you have to find your way out, but you're tasked with doing it in under 8 minutes… all while looking for keys and avoiding the mutated denizens within.
Our team didn't get to experience the Swamp attraction this year, but we've heard that it's quite good as well, so be on the lookout for its possible return in future seasons.
This was our first year experiencing Fear Itself, and boy were we glad we made the 4-hour trip to see it! While each haunt is relatively short by themselves, the combo ticket ensures a night full of frights and the chance to see some amazing set designs! We can't wait to return next year.
Rock Monkey Cave: 8.26
Dark Circus: 8.15
Ward 13: 8.72
Rat Trap: 7.96
---
Cast: 7.71
How Did We Get This Score?

Rock Monkey Caves: 6.96
We only encountered a single crazy caveman guy during our tour. However, he was able to single-handedly target everyone in our group multiple times and from several different spots throughout the caverns. Dialogues were limited to primitive growls and deep screams, but we'd imagine cavemen probably don't speak any modern languages.
Dark Circus: 7.66
We'll give ya 1 guess for what kinds of characters can be found in this one. Ding ding ding' we have a winner! However, these clowns were VERY familiar with their scenes and knew how to get us multiple times before we escaped.
This haunt's a little bit different than most, in that they send you through in a large group (20 or so) and the actors follow everyone through the entire thing, splitting up and making sure no one goes very long without at least a startle. This meant we had clowns coming from several different directions and even above us! Even though we saw several of them multiple times, each performance was different and well-tailored to the scene they were in at the time.
We'll offer 2 pieces of advice:
1: Never trust clowns, and
2: Don't touch the mirrors!
Ward 13: 8.65
This attraction is normally a "touch" haunt, but that experience was nixed this year due to the pandemic. Still, each of the undead denizens knew exactly where to be in their scenes so they could always reach for us with all their might and still be a safe distance away. One was even in a head restraint, seemingly abandoned mid-procedure during brain surgery. Yikes!
Since this year's iteration of the Asylum is an all-zombie theme, most of the dialogue was limited to groans, growls, and snarls' and very believable ones, we might add! The only exception to this was the voice of what sounded like a small girl that we never laid eyes on, but she followed us all the way through trying to warn us of the dangers that laid ahead. We thought this was a great touch that added to the surrealism of the haunt.
Some of the zombies seemed a bit more hungry and energetic than others, but we never knew where they were going to pop out. A small one was confined to a crib, some stalked us from behind, and others lurched out from more-unsuspecting places (such as a particular bathroom fixture). All in all, we felt this was one of the most realistic and believable zombie haunts we've experienced to date!
Rat Trap: 7.55
The characters here seemed a bit more "universal" in the realm of city slum assailants. We felt that these monsters may have intentionally been less aggressive so we could focus on finding keys instead of running away past them all. While this was appreciated, and despite our task consuming most of our attention, several of the scenes felt a little less "action-packed" than we expected.
Our interactions with these attackers ranged from brief yells and growls to occasional reminders that we'd missed some keys (dag nabbit!), intimidating threats, and demands to give them things. We felt the latter was a great, in-character way of making us reveal our start time for the challenge.
---
Costuming: 8.38
How Did We Get This Score?

Rock Monkey Caves: 8.8
We're pretty sure there was only one antagonist in the cave, and because of the very dim lighting (it is a cave, after all), we only caught a brief glimpse of him once. From what we could tell, he had long hair draped around his face and he was wearing very dark clothing. We couldn't even tell if he was wearing a mask or makeup, so this haunt hasn't been scored for either of those questions. However, whatever he was wearing successfully helped him remain hidden in the darkness, which was great for him and scary as hell for us!
Dark Circus: 8.26
The costuming in the circus was aptly dark, fluid, and colorful. Aside from one batch of street clothing articles that we noticed, the costumes seemed mostly complete and detailed. One female clown with a jester-like hat had a very large mouth with razor-sharp teeth that stood out to us the most. A black- and white-checkered joker-looking clown also stood out to us, as we saw them numerous times and they had red glowing eyes! Consistent with the 'dark' circus theme, most of the costumes utilized black base layers that were built upon with fluorescent-colored buttons, makeup, weapons, and accessories that made each of them identifiable as clowns and unique from their calamitous counterparts. We recall that most were wearing dark-colored PPE masks.
Ward 13: 8.95
With this attraction carrying an Asylum theme, most of the zombies inside were dressed in distressed doctor coats, nurse uniforms, and patient gowns. Hannibal-style muzzle masks were seen in use on at least one of them, and various makeup effects (such as blood and wound prosthetics) gave insight as to how each met their demise. One was especially realistic (alluded to above, in Cast) with her exposed brain! We weren't around in the early 1900s, but each of the costumes also appeared to be period-correct, which made them very believable and authentic-looking. The surgical-style PPE masks were basically perfect in this one, and most had been bloodied or otherwise grunged up to match the rest of their looks.
Rat Trap: 7.74
Similar to the Rock Monkey Caves, these conniving culprits were dressed for camouflaging in with their surroundings. Whether they were hidden behind lattice fencing or dark flaps in the pathway, their dark-colored and/or camo costumes, PPE masks, and cloaks gave off a bit of an 'Assassin's Creed' vibe as we eluded their clutches. Makeup seemed to mostly consist of darkened facial features, but the same darkness (and our key-searching task) that assisted them in their ability to hide and sneak up on us was a detriment to our ability to pick off any finer details if present.
---
Customer Service: 9.23
How Did We Get This Score?

Finding Fear Itself was rather easy as our GPS took us right to the place and a large, billboard sign welcomed us to Legend Park. Aside from that sign, they have a custom, real foliage display that says 'Legend Park' near the main entrance!
All of the staff members that we came across, including the parking attendant, were extremely friendly and eager to help us with all of our needs. It was very obvious that they wanted their guests to have a fun and safe time. They were also distinguishable in Fear Itself attire. Some of the door staff even had costumes or face paint that matched the attractions they were working! A group in front of us was having an issue with finding their online ticket order, and the person helping them wasted no time in getting other staff involved so they could help these people as quickly as possible. Kudos for the great work, ladies!
As this was our first visit, we weren't familiar with the layout of Fear Itself at all. A staff member did point us in the right direction for each haunt, but larger signs or a map of some sort (sorry if we missed it) may help newcomers in finding the entrances more intuitively. Essentially, the doors to Rock Monkey Cave and Ward 13 are located in the front of the building (closest to the road). Once you're there, large banners in the windows confirm you're in the right spot, but they aren't visible from the midway or ticket booth. Dark Circus is located by a huge banner on the opposite end of the building (we had little issue finding that one), and Rat Trap is by itself across the midway near the 2nd large building on the property.
However, navigating the actual attractions themselves was rather easy. There was one time where we didn't quite know what door to go through at the exit of the Rock Monkey Caves, but it's actually the one with the emergency 'exit' sign above it. Silly us; we're so used to walking past those things.
The staff we interacted with were wearing masks and there was some hand sanitizer in different places around the park. We didn't notice social distancing being enforced in the queue lines (or 'E-Lines,' as they're referred to here ['E' is for Entertainment]), but most folks that we saw were wearing their masks properly. They did eliminate high contact points inside the attractions, such as their claustrophobic passageway being deflated.
Before visiting, we looked up pertinent information for attending on their website. It was very easy to access and there's a lot of information on there. They're also very active on their Facebook page. They do have a heavy emphasis on calling their Fear Fone for any questions you have about visiting, as well as for securing the best ticket prices for you and your group.
---
Atmosphere: 7.6
How Did We Get This Score?

As soon as we pulled in, we could hear the sound of a siren echoing from within the complex. As we made our way to the ticket booth, the atmosphere seemed rather welcoming. A mixture of hard rock was playing. They have a large midway area and, although there wasn't a lot of 'haunty' stuff in place during our visit (relative to the square footage available), they do have a lot of ideas for things that they're planning to construct in the future.
The spookiness began to set in as we got closer to some of the attractions. Each had its own facade or decorated entrance that alluded to their respective themes. We did miss the actual line area for Ward 13 (a huge thank-you to Rick for escorting us around), but the room where we were given the rules made for a decent transition to the Asylum.
On the front of the building near the entrance for Ward 13 and Rock Monkeys were a lot of haunt signs. The E-Line area for Rock Monkeys had some decor and a custom-carved rock sign that helped prepare us to enter. Before stepping into the circus, there was a large wall introducing the Sinister Circus that once took place inside. However, the most decorated e-line was at Rat Trap. This area was designed to look like an alley in the suburbs of downtown New York. There was trash, a cluttered shopping cart, and a homeless lady at the door. A very loud boom went off and she yelled, 'Dead rat!' and 'You gotta have big guns for big rats!' This had us curious as to just how large these rats would be'
We also noticed one large queue line character roaming about the midway along with their decorated popcorn shack and fire pits.
---
Special Effects:

8.43
How Did We Get This Score?

There are a ton of unique effects to behold at Fear Itself! One of the largest differences we noticed here was their towering ceilings! This made some of the scenes feel giant' well, okay, they actually were' compared to what we find at most other haunts.
Rock Monkey Caves: 9.16
Although there weren't many moving parts in the cave system, it looked and felt like we were inside a real cave from beginning to end. Stalactites, a rope bridge, giant faces and skulls in the walls, a dungeon-ish area, and a roller coaster-like floor kept us entertained and immersed as we made our way through.
Very realistic sounds echoed throughout the cave. They weren't necessarily startling or scary, but they made it feel like there was a ton of wildlife watching our every move. Of course, no rock monkey cave is complete without a giant rock monkey! We've never seen one of these before (they're actually extremely rare), and it was for sure an interesting concept.
Dark Circus: 8
In the Dark Circus, the giant scenes were very apparent; there were even multiple levels in some areas! Parts of the show were darker in nature while others stood out with splattered, fluorescent paint and custom-airbrushed artwork that appeared to have been created by Stuartizm Designs.
Aside from all of the artwork and circus signage, we heard some playful carnival music, there were a ton of clown mannequins of all shapes and sizes (one had a TV for a head!), and a seemingly never-ending, color-changing dot room. This haunt was designed to be physically and visually interactive! We got lost in a mirror maze, walked across slanted floors, onto a stage with a bottomless pit, and tested our equilibrium as we crossed a seemingly-endless vortex tunnel! And we're not telling you anywhere close to everything we saw in there'
Ward 13: 9.2
One of the owners informed us that all of the medical equipment and furniture utilized in the asylum is 100% authentic! After walking through that place, we're pretty sure he also meant the blood too'
We're not even sure if this was a haunted house; the sets were so realistic that it felt like we were in an actual early-1900's asylum! Usually, when a haunt scores as high as this attraction did in this category, they are utilizing some animatronics, but not so much here. Everything was subtle, detailed, very realistic, and we could tell a lot of time was put into building this institution. From the giant doors lining the hallways to the skin-crawling morgue, a bathroom, operating room, and a room covered in so much blood it made our stomachs cringe, it was hard to remember we were actually in a haunted house' and that's an accomplishment with us; normally it's the other way around!
We even looked into the window of a door to see what was inside and, when we did, there was an entire room behind it! This was surprising because, even though it was not a room our group walked through, it was still a full-size room that was also fully detailed' like 'just in case somebody looks in this window.' Now THAT's attention to detail.
In certain areas, creepy and calm music was heard along with water dripping, the skin-crawling whispers of 'she's coming,' and some electrical sounds. We entered one area with windows and they gave the illusion that it was storming outside. Lightning was seen and thunder was heard as we stared at each other in awe.
We don't want to tell you everything that was inside as you need to visit to see for yourself, but there were many items that you'd expect to see in a hospital, a waiting room, shock therapy room, and some effective conveyors; one happened to split our group of four people in half!
Rat Trap: 7.35
This is a hard one to tackle. Several areas of this maze were well-decorated while others were a bit plain and repetitive. This is another aspect that we feel was intentional since we were only given so much time to find keys, and doing so would be pretty tough if much more detail was added.
Other than a siren, the characters yelling and growling at us, sounds of rats, and a few other sounds, our journey was pretty quiet. Most of this attraction twisted through white lattice walls with some twigs and light foliage intertwined within it. There was some defined detail right at the beginning and towards the end of the attraction along with a giant, 2-headed rat that they hadn't killed yet!
---
Theme:

9.04
How Did We Get This Score?

Each attraction at Fear Itself follows its own unique theme. Typically, or at least with scream parks or larger amusement attractions in the Ohio Valley area, the themes become a bit 'lost' and/or harder to follow. That was certainly not the case here! The full storylines for each attraction can be found on Fear Itself's website.
Rock Monkey Caves: 9.05
'Run fast or die slow' is the motto in the caves. Right before we entered, the doorman warned us of the rock monkeys, declaring they usually prefer females, and that they have razor-sharp teeth, among other things. He also advised us of a grumpy old man (grumpier than him). Once we entered, the decor surrounding us alluded to the theme, and it was very obvious that we were in a cave system. It wasn't long before we encountered the grumpy man we were warned about and, eventually, we faced a rock monkey monster that had broken free of its chain restraints!
Dark Circus: 8.88
What was previously the Sinister Circus has now progressed into the Dark Circus: 'The darkest show under Earth.' As the story tells, the Ringmaster recently went off the deep end, killing many of the circus animals, clowns, and customers. Now the lights are down low and the ringmaster dares all visitors to step inside to play with the 'worst of the worst' clowns.
Although we were aware that we were entering some sort of circus, we didn't notice any reiterations of the theme before we walked through the entrance door. However, some of the clowns were wielding weapons, and it was noticeably dark for a circus attraction. It was dark' there were evil clowns' so we believe that we were able to pretty much pick up on things as we made our way through. However, some mentions of the Ringmaster or other similar theme-appropriate dialogues may help make the story much more apparent to those that don't read up on it before they arrive.
Rat Trap: 9.4
Rat Trap: World's End delves guests into a post-apocalyptic New York City (therein dubbed 'The Rotten Apple'), where rats have been infecting residents and some sort of militia contains the only (semi-normal) humans left within. In this attraction, if you 'find the right key, your tickets are free!' We can confirm this is possible as one of the keys we found did open the box in the gift shop and our award was two free tickets!
Before entering, the ticket taker reiterated the rat problem to us, and the queue area was decorated like a nasty alleyway. As the city plummeted us further, at times, we continued to feel like we were in a filthy, downtown area of a city. Oh, and the rats' we can't forget about those! As the name implies, you can expect to encounter these 4-legged rodents as well, but we highly recommend keeping your distance.
Ward 13: 8.83
For fans familiar with the former Cuckoo's Nest, you will likely really enjoy this one! An experiment went awry at the Indiana State Asylum, resulting in a patient's death. However, this was no ordinary death because the patient came back to life as a zombie! He then began feeding on all of the hospital staff and, one by one, they all turned into 'nightwalkers' that now colonize these corroded corridors.
Prior to entering, a nurse gave us some information on what to expect inside. This theme manifested itself as we made our way through. Even the blood-covered room with 'Helter Skelter' written on the wall had some Marilyn Manson playing, which was a nice easter egg alluding to the craziness that awaits (Get it? Manson?)!
---
Scare Factor:

8.04
How Did We Get This Score?

Each of the attractions targeted a variety of fears and phobias while using their emblematic approaches to dishing them out to us! We were impressed by the number of psychological scares that were encountered here, too.
Rock Monkey Caves: 7.61
It was difficult for us to let our guard down in this one. The whole cave system was very dark with little to no light at times. It was also authentic-looking and all-encompassing. At one point, the person in the front of the group reported seeing shadow figures walking across the path in front of them, but we're still unsure if there was anyone actually there!
While there weren't many 'jump scares' (other than those derived from the angry actor within), these were more on the psychological side. The atmosphere and sounds came together in a way that resulted in our minds playing tricks on us.
Dark Circus: 7.89
Even though our group was paired with others, resulting in a large group of about 20, they effectively kept the startles coming. We were in the lead of this large group and, all the way through, we could hear the screams of group members following behind us. The scenes in the Circus were very large, providing many hidey holes for the clowns to seclude themselves in, and they gave their best attempts at utilizing as many of these areas as they could.
Aside from the startles from the clowns themselves, there were random horn honks, disorientation, and a ton of decoys. We were having a hard time deciphering which clowns were real and not, too! Be on the lookout all around you; the clowns just may come from overhead as well. They occasionally raked things across metal objects, resulting in very loud sounds, and there were a few well-placed drop panels. We'll also say that we feel sorry for anyone that's afraid of heights!
Ward 13: 8.7
This was, by far, the scariest haunt of our visit to Fear Itself. We can't stress enough how real this attraction felt. The scares were tremendously trying to predict as they were often so well disguised. At first, we thought most of the scares would come from the zombies themselves, but we were dead wrong!
Afraid of storms or thunder and lightning? What about blood? Entrapment? Seeing the dead coming to life? Morgues? We're telling you, where the dead go bump in the night, trust nothing' not even the mirrors!
This asylum also hit on some less-common fears in the scare industry, and it kept us on our toes nearly all the way through. One of the most effective ones came from something that fell towards us from overhead. Let's just say they should work on their organization a bit!
Sudden blasts of air, rising dead bodies, darker areas, and warning cries helped in making us feel rather uncomfortable as we made our way through. Now tie in the zombies that clearly wanted us for their next meals and you've got yourself quite a scary attraction!
Rat Trap: 7.96
The Rat Trap came in second in Scare Factor during this trip. We've found ourselves lost in many mazes in the past, but there's something really special about this one. First, there were only 4 people in our group and we still managed to get split up! So, if you want to exit with the group members you went into the city with, you might want to hold onto them or something – especially in the darker areas.
With several tasks at hand, our adrenaline was racing as soon as we began. As we swiftly searched for keys, zombie-like creatures growled and reached out at us from behind their lattice barriers. They also randomly yelled at us, which startled us a few times, but their hiding spots were the most effective in the beginning areas of this attraction.
As we met the approximate midway mark, things did get darker. Additional sudden screams, a siren, feeling entrapped, and not knowing exactly what we were walking through gave us all a sense of uneasiness.
Through it all, somehow, each group member did end up with a key, so keep your eyes peeled!
---
Entertainment & Value:

8.31
How Did We Get This Score?

Fearful Foursome Combo tickets can be purchased online or by phone for $36.95. Kids 10 and under can get in cheaper, as long as at least one parent purchases an adult ticket. Combo passes with Fast Pass were $66.95 each. Ticket prices may vary from in-person, online, and phone transactions. Their website does say to call the Fear Fone Hotline at 574-256-6666 for the best pricing. They also have a variety of coupons on their website, as well as separate pricing for single attractions, double, or triple.
It took our group a total of just over 30 minutes to navigate all of the attractions. This puts the minutes of entertainment per dollar spent (MPD) for the online combo tickets at 0.83 which is a bit below the average of 1.3 that we've seen most recently. However, that's not* including any entertainment received before actually entering the attractions. Also, each attraction was individually priced at $20.00, so the combo ticket is by far the best deal!
When you visit Fear Itself, go ahead and plan out a whole evening there. They have a giant midway with tables and chairs, rock dining (yes, seating and a table made from real, custom-selected small boulders), bonfires, a popcorn shack, and sometimes they have free fireworks, live music, and different shows, but these weren't taking place during our visit.
From the midway, guests can also access one of the largest gift and swag shops we've seen! They had a ton of stuff for sale, so be sure to check that out. They also have a food vendor set up and they have some of the best food ever! Definitely try the monkey balls (deep-fried mac 'n cheese balls)!
This season, they will be hosting a special event 'Brainstorm' for 2 nights only; November 6th and 7th. Visit their site for more information on this large and unique event.
Fear Itself offered quite a variety of attractions and scares. This is one of the highest-scoring 'scream parks' in the Theme category that we've seen to date! Not only do they have such a diverse selection, but they effectively immersed us into each of them. If you're looking for a whole night of fright, make sure you add them to your list of haunts to visit this year!
'[They'll] be watching for you!'
Times:
Rock Monkey Cave – 3.5 mins
Dark Circus – 10 mins
Ward 13 – 8 mins
Rat Trap – 9 mins
---
How Did We Get These Scores