Fear the Woods – Full Review
Fear the Woods is a Haunted Attraction located in Stockbridge, GA.
3565 GA-155 N, Stockbridge, GA 30281View All Details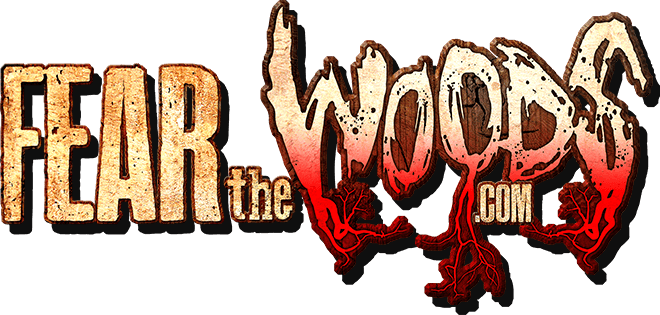 Features:

Free Parking, Restrooms/Porta Potties On-Site, Food/Concessions, Gift Shop/Souvenirs, You will NOT be touched, Movie Characters, Original Characters, Uncovered Outdoor Waiting Line, All-Outdoor Attraction, Indoor/Outdoor Attraction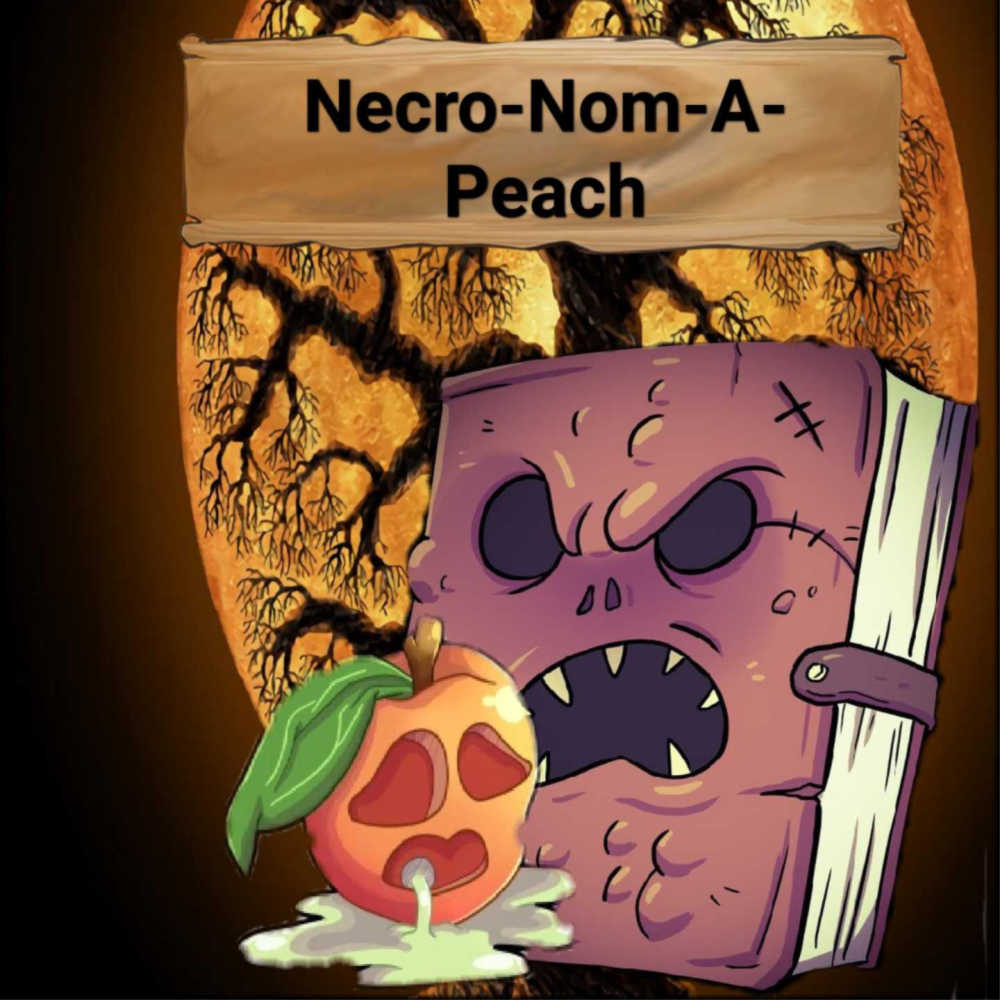 This attraction was reviewed on September 28, 2019 by Team NecronomaPeach.
How Do We Get These Scores?

Final Score:

7.28
How Did We Get This Score?

Summary:
Atlanta's best-kept secret has been found by The Scare Factor and we're revealing it to all. Fear the Woods is a haunted attraction in Stockbridge, Georgia. They have three attractions this year, The Haunted House, Terror Transport and Haunted Trail, and Pandemic. Each attraction is very different giving their customers a wide variety of experiences. We arrived right as a thunderstorm was overhead which added to the ominous feel of the facade. Our team had a blast at Fear the Woods and we bet others will too!
---
Cast: 7.34
How Did We Get This Score?

The Fear the Woods cast has no shortage of passion for haunting and performing for their customers. We could see and feel the emotion that the cast had for their performances. Each haunt had its own storyline and the cast worked well to tell their stories. While there were a large number of clowns in each haunt, the actors all portrayed individual characters.
In The Haunted House, we felt like there were a few too real characters as opposed to the whimsical animatronics. We loved the individuality of the different clown characters and could understand why they would have been a little girl's nightmare. We also appreciated the way the characters would speak to us instead of just using generic lines. We felt integrated into the nightmares.
Terror Transport and Haunted House had great individual characters starting on the bus with Precious. Throughout the trail, there are more individual characters like Bubba and Billy Bob at the entrance of the mine. This trail had a fun combination of created characters and a few homages to movies and video games. Here again, the characters often looked very similar at first glance, but the actors really sold their individuality.
Pandemic is a zombie shooter laser tag and there were plenty of characters for us to shoot. While the dialogue was that of typical zombies, we were very immersed since it was a game. The cast was very good about 'dying' when we shot them and chasing us before we did. They were very believable in wanting to eat our brains!
The Haunted House: 6.8
Terror Transport and Haunted Trail: 7.2
Pandemic: 7.6
---
Costuming: 6.98
How Did We Get This Score?

Fear the Woods had a dark circus motif going across all the attractions, so there were variations of clowns everywhere. The costumes were complete head to toe which was great attention to the overall looks, however, some of the characters looked very similar. The overall army of clowns was a creepy and comical constant throughout Fear the Woods.
The Haunted House and Haunted Trail were both similar with having clown characters. The clown makeup and costumes looked more impressive in the black light of the haunted house which set the detail aglow eerily. In both haunts, though the clowns belonged in the storyline and made the story flow. We reveled in the other characters on the trail, like Michael Myers and the dirty, crazed miners. We enjoyed having that variation and types of characters in the trail.
Pandemic was different because it had zombies instead of clowns. However, the zombies were costumed in what appeared to be just basic contemporary clothes and were a bit too clean and lively for zombies but perhaps they were fresh zombies. Also, it was a little confusing having a zombie handing out guns for shooting his brethren. The makeup was nicely varied with types of wounds and bloody bites, but it wasn't too gory so younger audiences could participate. The zombies fit in with their surroundings to a blending in point which was lots of fun.
The Haunted House: 7.0
Terror Transport and Haunted Trail: 7.2
Pandemic: 6.6
---
Customer Service: 7.8
How Did We Get This Score?

Fear the Woods is clearly focused on its customers. We saw several instances where the cast and crew went above and beyond to care for their customers. We even witnessed the owner helping a little girl get brave enough to go through the haunted house by giving her a monster protection necklace. It was a sweet gesture and really embodied how much they care.
Finding Fear the Woods' information online is simple. They have a website and several social media accounts. You can check their Facebook on rainy nights to verify they are open, which is very handy and we were using that customer service as we drove to the haunt in the rain. However, finding their physical location is a bit tougher because Google Maps takes people past it. That compounded with the fact that their sign isn't well-lit and it was raining so it made our group have to do a u-turn to get there. Once we parked, the ticket booth was front and center and easy to find. When we arrived, no one was directing parking, however, there were people directing when we left. Within the midway/premises, it takes a little guesswork to find the different attractions but the staff is so friendly when you need help that it's not a big issue.
Fear the Woods is clearly conscious of safety. They keep several deputies on-site and have a security team. When speaking with the owner, he was proud to speak about their safety protocols and fire protocols. This haunt is located in the woods and a field, so nature can cause a few tripping hazards. This is mentioned on their website as well, so our team didn't have any issue with that. There were some other areas in the Haunted House that had a little uneven ground with some trenches in the concrete floor. In the Terror Trail, there was a room with a really neat conceptual idea to have the plastic balls from a ball pit in a layer on the floor. However, the balls did trip a few in our group up. We felt really secure in this haunt for the most part and appreciate the lengths Fear the Woods goes to for safety and customer service.
The Haunted House: 7.75
Terror Transport and Haunted Trail: 7.75
Pandemic: 8.0
---
Atmosphere: 7.53
How Did We Get This Score?

Once we made it past security, Fear the Woods became a whimsical circus midway, complete with fire clowns. The midway show was really snazzy with multiple performers there to entertain customers as they traveled between attractions. The midway was directly outside the haunted house and seamlessly transitioned to the house. The other two attractions were farther from the midway so they had less of a build-up.
The Haunted House: 8
Terror Transport and Haunted Trail: 7.5
Pandemic: 7.5
---
Special Effects:

6.93
How Did We Get This Score?

Fear the Woods has a large number of animatronics and some really nifty visual and audio effects. The Haunted house has a great surprise animatronic and fun disorienting tunnel. There were a few animatronics that appeared to be damaged, which was unfortunate. But the haunted house had fun and creepy sounds and sights.
The Haunted Trail had a ton of animatronics which were scary and imposing. We were of two minds of the homage to the different horror movies and games. On the one side, they were a great fan service and it was warming to our eerie little hearts to see classics like Hitchcock next to Silent Hill. On the other hand, the theme was lost and the effects felt like they didn't belong together, so it looked like a montage of various horrors. But we all agreed that the mine shaft was mind-blowingly detailed and truly felt like we were descending into madness.
With Pandemic, the coolest and most obvious special effect was the laser tag itself. We were immediately teleported into a combat arena with zombies trying to nibble on our bits. The other sound effects were also really effective. They hinted at a chainsaw but the chainsaw suddenly appearing right behind us was terrifying in multiple ways.
The Haunted House: 6.8
Terror Transport and Haunted Trail: 6.6
Pandemic: 7.4
---
Theme:

7.43
How Did We Get This Score?

All of the attractions at Fear the Woods have very straightforward themes. The Haunted House features a classic nightmare theme while The Haunted Trail was a haunted trail with escaped psych ward patients, and Pandemic features a zombie shooting theme.
The location also played a big role in making the themes work. Pandemic is in a corn maze and it is believed to be in a time of the zombie apocalypse. The Haunted Trail is a wooded path so it is also more immersive. While the mixture of different themes within the trail made the story more ambiguous, the woods made the entire experience more unified.
The Haunted House: 7.67
Terror Transport and Haunted Trail: 7.33
Pandemic: 8.0
---
Scare Factor:

7.2
How Did We Get This Score?

Fear the Woods had a myriad of different scares going on in their attractions. The Haunted House was generally creepy and played on cardinal phobias. The scares were a little concentrated on the front and back of the group, but since our group was only four people, we all got spooked.
The Terror transport was eerie since we couldn't see where the driver was taking us. Once we were out, the trail had plenty of jump scares and a very scary and close confrontation with Michael Myers. The large faces and tight areas gave our group a very chilling encounter.
Pandemic was by far the scariest thanks to the immersion and worry about being 'eaten' by very close zombies and chainsaws. The groups were broken into pairs which increased the terror. There were a lot of jump scares and the whole cornfield was just creepy. It was a great, heart-pounding time!
The Haunted House: 7.0
Terror Transport and Haunted Trail: 7.2
Pandemic: 7.6
---
Entertainment & Value:

7.27
How Did We Get This Score?

The ticket prices at Fear the Woods is pretty on par with similar haunts. However, the length of the attractions was slightly shorter than some haunts. We went through the attractions at a steady pace and timed the Haunted House at 9 minutes, Pandemic at 10 minutes, and the Terror Transport and Trail at 11 minutes. This totals 30 minutes. The Thrill Seeker Combo Pass (includes all three attractions discussed above) costs $35.00 so this puts them at .86 MPD (minutes/per dollar of entertainment) which is a bit below average.
The monster protection necklaces offered for an additional $5.00 is a great addition to their offerings. The haunt also offers discounts for students and military.
The Midway offered great entertainment and the haunts were a lot of fun and had nifty things to experience. We had a fantastic time at Fear the Woods.
---
How Did We Get These Scores

---
Have you visited this attraction?
---
Past Awards
---
2019 Awards
Hottest Midway Show (Given by: Team NecronomaPeach)
---