Fearscapes Haunted Attraction – Full Review
Fearscapes Haunted Attraction is a Haunted Attraction located in Ellwood City, PA.
1503 Brentwood Avenue, Ellwood City, PA 16117View All Details

Features:

Free Parking, Restrooms/Porta Potties On-Site, Gift Shop/Souvenirs, "Old-School" (Low Tech), You will NOT be touched, Original Characters, Indoor/Outdoor Waiting Line, All-Indoor Attraction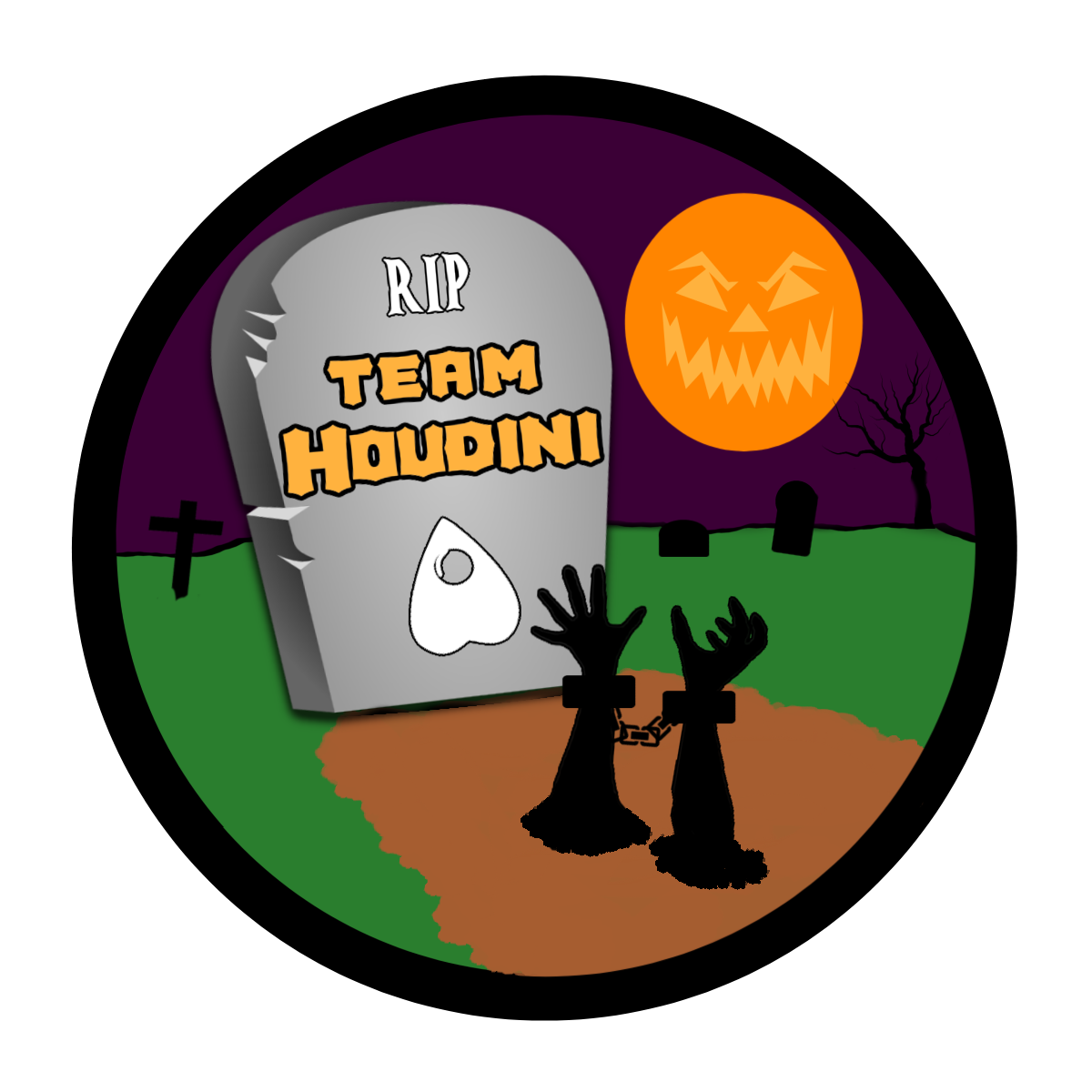 This attraction was reviewed on October 8, 2021 by Team Houdini.
How Do We Get These Scores?

Final Score:

8.08
How Did We Get This Score?

Summary:
Fearscapes is still one of the newer haunts only entering its third haunt season. Fearscapes is tucked away in a corner of Ellwood city; located in an abandoned, but not uninhabited, industrial park. With a deserted appearance from the outside, it has a mysterious and unassuming feeling. Inside these walls hides a research facility where some sinister experiments have gone wrong. Researchers (and we use this term loosely) started experimenting with science and the paranormal trying to contain other-worldly entities. Of course, their attempt to contain them failed, and they have been released to this facility and possibly the world.
The theme and legend are shared with the site's escape room adding an interesting continuity between attractions. The escape room is closed during haunt season but you should check it out in the offseason. Now it's time to face our fears….
---
Cast: 8.09
How Did We Get This Score?

Fearscapes keeps its actor base tighter, focusing more this year on interaction than just quick scares. There were about a dozen actors featured in the haunt with each actor having a specific role that they played and never once broken character.
We met a construction worker, who did not say much but led us into the haunt and stared at us menacingly while we were told the story by Isaac. Afterward, we met two more mute characters, one who frantically led us to the elevator after typing codes into a computer, and another who was the liftman. A few individuals provided quick scares with screams such as the swamp girl, who provided the biggest jump scare of the night as she popped out of the swamp with a blood-curdling scream (catching me completely off guard), and the girl in the wheelchair who provided screams and a little dialogue such as 'help.'
The best interaction was by the voodoo priestess or black magic specialist. She was the leader of the void and did not care for Isaac and his desire to close the void and defeat the monsters. We had some great banter with her before she read us our fortunes… which looked grim. She was quick on her feet and did not miss a beat. As we went on our way she cackled a maniacal laugh that would make Dr. Evil blush.
Krampus wanted to celebrate the season with us, but she was more interested in hanging our teeth on her tree. Finally, a large clown led us to Beautiful Betty who was part of the freak show followed by Danger Dave. He is part of the Stolen Stitches sideshow that was part of last year's event. This was the largest interaction as he provided a private, disgusting, and lengthy show for us – one of the most entertaining and original parts of the haunt.
We were pleasantly surprised by the increase in interaction and acting ability this season. We feel it made the haunt much more personal.
---
Costuming: 7.89
How Did We Get This Score?

Costuming also improved this season, as all characters had on fitting garments to enhance their character and scene. The construction worker had on a hard hat, jumpsuit, and pale blue contacts that accented her makeup, giving her a possessed appearance, the voodoo priestess had on a black dress with pale makeup with black accents and symbols drawn on her forehead, the swamp girl had on a mask or facial prosthetic given her a deformed or burned appearance, Betty had on a dark ensemble that matcher her stitched-up mask, the clown had on a full outfit with detailed and original black and white face paint, and even the elevator attendant was wearing a skin-like mask and dark clothing.
---
Customer Service: 9.25
How Did We Get This Score?

Fearscapes were easy to find using GPS. This year we did not feel as vulnerable as last year with its deceptive layout and lack of signage. This year an added sign, lighting, and prop outside provided visitors with validation that they are in the right place.
The staff was friendly and helpful from the ticket booth to the concession stand. Also, as we were waiting in the outside queue line, it started to rain; management moved guests inside so we did not get drenched, which we appreciated.
Fearscapes has all information on its website and is active on social media.
Regarding Covid, Fearscapes followed local guidelines and all actors wore face masks.
---
Atmosphere:
How Did We Get This Score?

---
Special Effects:

8.08
How Did We Get This Score?

We enjoyed the design of the attraction. The opening scenes had a familiar look, and that is because they are used in the escape room area… which explains why the escape room area is closed during haunt season. Fitting with the theme of the research facility, the metal walls looked real with a feeling of roughness and the ruddy appearance made it feel like a powerful substance was eating through the walls. Isaac's skeleton that had jacked into the facility provided us the back story through the speaker system.
The elevator returned and seemed to be more violent than ever, even with nearly a half-ton of men in it. As Isaac stated, the lower level was unpredictable. Once off the elevator, there was a change in tone as scenes felt more random. The void seemed to be pulling evil from everywhere; swamps, voodoo huts, a spider den, Krampus home, and a demented carnival.
All scenes had good details; the swamp had vines and greenery with a thick fog, the voodoo hut had shrunken heads and bones, the Krampus room had a fireplace and Christmas tree, and the circus felt like an old traditional big top. Large props like rats and glowing pumpkins were also used throughout to provide points of focus to distract from the main scares. Lighting also looked great adding a movie-like feel to each area.
Sound also felt rich as it was used effectively throughout. Isaacs's deep voice sounded believable. Sirens, pipes hissing, screams, and emergency warnings fill the upper contaminated area. Down below, the sounds changed to fit the themes; ambient noises and carnival and Christmas music were used to accent the areas.
The combination of detailed sets, large props, accent lighting, and sound gave a hypnotic feel.
---
Theme:

N/A
How Did We Get This Score?

---
Scare Factor:

7.52
How Did We Get This Score?

Fearscapes did a good job at providing the scares this year. A mix of stares, following, frantic behavior, yells, character interaction, and gross-out performances gave guests many ways to be scared. Most scares were unpredictable and focused on everyone in the group. This year they finally changed going for more of a traditional scare over the stolen stitches show. Don't worry; they are still there and disgusting.
---
Entertainment & Value:

8.15
How Did We Get This Score?

Tickets for Fearscapes are $15 which is below the $20 average this year. They are open the remainder of October Fridays and Saturdays from 7-11. We clocked the total show time at nearly 20 minutes which puts the minutes to dollars at 1.33 which is better than average. After haunt season, the escape room will be back up and we do recommend checking it out as well.
Although it is the new kid on the block, Fearscapes is hanging tough. This year, it seems to be finding itself with improvements in most fields especially actors. The Stolen Stitches Side Show is worth the price of admission alone if you can stomach it. Fearscapes lives up to its name providing 'a place or atmosphere of fear.'
Can you face your fears?
---
How Did We Get These Scores

---
Guest ReviewsGuest Average: 9.8 out of 10
Kylie Parks – 9.8/10 – October 10, 2020This off the beaten path haunt delivered scares and thrills with in the confines of an enclosed …show more space. The fact that the host of the haunt is what seems to be an abandoned factory just adds to the creepiness. The line allowed for social distancing and you get to go in with the group you come with rather than being separated. While the haunt is smaller than some of the outside haunts in the area there is always something going on or something to look at. This haunt is a combination of high tech animatronic characters and live actors. I loved that the actors would interact from the child asking you to stay and play to the fortune teller who gleefully will predict your impending doom if you let her and of course you cant forget the clowns who want to have a dance party in the black light. You absolutely get your moneys worth with the haunt highly recommend finding this haunt and checking it out. All cdc recommendations were followed and both actors workers and guests are required to wear masks.