Folklore Haunted House – Full Review
Folklore Haunted House is a Haunted Attraction located in Acworth, GA.
5389 N Main Street, Acworth, GA 30101View All Details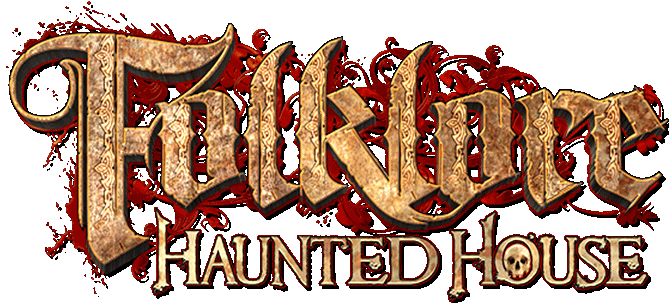 Features:

Free Parking, Restrooms/Porta Potties On-Site, Handicap Accessible, Food/Concessions, Gift Shop/Souvenirs, Optional Games/Midway, Special Events, "Hi-Tech" Attraction, You will NOT be touched, Original Characters, Indoor/Outdoor Waiting Line, All-Indoor Attraction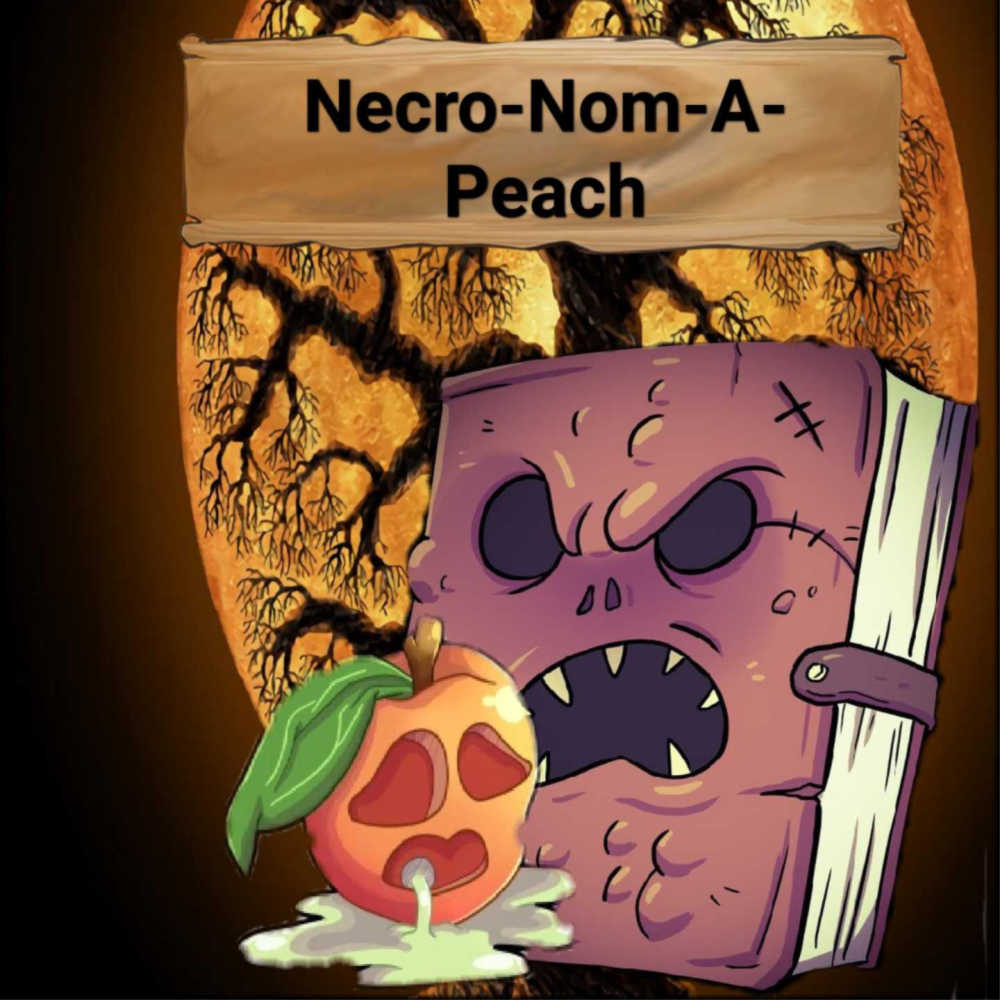 This attraction was reviewed on October 4, 2019 by Team NecronomaPeach.
How Do We Get These Scores?

Final Score:

8.19
How Did We Get This Score?

Summary:
Built within a 100-year-old building, Folklore Haunted House is back and celebrating its 10th season. Keeping with their traditions, this haunt has maintained two of its attractions, The Manor and Chromophobia, and changed their third attraction which is now Asylum '67. This allows the haunt to pile a ton of effort and attention to detail to the attraction that is changing without sacrificing the other attractions, yet still gives their patrons a fresh haunt experience every year.
Folklore Haunted House was clearly run by haunt enthusiasts, and in an interview with the managers, they went over the fascinating psychology of their haunt and how the lighting and pacing were designed to disorient and disturb, which it did very well.
With three different attractions, there is a scary theme to appeal to everyone. Our team had a blast at Folklore!
Please note: Chromophobia is a uniquely performed haunt and was rated based upon our teams' experience and applicable areas only.
The Manor: 8.21
Asylum '67: 8.28
Chromophobia: 8.09
---
Cast: 7.8
How Did We Get This Score?

Folklore Haunted House has three solid themes that were impeccably executed, and with those varying themes, came a wide variety of characters for the cast to portray. While each attraction was different, there was a consistent acting and dialogue style throughout the haunts. Dialogues were set for each character so the story of the haunt was told in a clear way that allowed the theme to be understood. The actors in the haunts were embodying very fleshed out characters. They also filled the attractions nicely.
Our group really loved the mental patient in Asylum '67. We got to interact with her both while passing on the outside of her cell and later as we walked through her cell as she offered for us to see her play her piano. She interacted extremely well with us and really sold the fact that we were within the crazy house.
The cast at Folklore in all of the attractions were very authentic, which our group appreciated.
The Manor: 7.55
Asylum '67: 8.05
---
Costuming: 8.33
How Did We Get This Score?

Folklore Haunted House plainly had a great crew to run their makeup and costuming in order to achieve the level of consistency that they did. Throughout each attraction, each character was designed to be an individual, however, they all flowed and complemented each other and their sets. The completeness of the character aesthetics aided in making the stories the cast were telling more engrossing.
The Manor at Folklore had dark and eerie character looks. This immediately made out group uneasy, especially when the first character in a mask performed a great scare. As we continued through the haunt, everything within it were beings that would readily be found within a scary haunted house. This made the characters more believable, which we very much appreciated.
The second attraction that our group entered at Folklore was Asylum '67. This haunt was more aged and gritty, putting off a very different vibe than The Manor. The characters once again fit with their settings and their individual characters within the story. The story wouldn't have been told so clearly without the themed characters and their matching attire.
The Manor: 8.4
Asylum '67: 8.25
---
Customer Service: 9.13
How Did We Get This Score?

Folklore Haunted House is devoted to creating a great haunt experience from the moment its customers arrive at the location until they go home. The staff were all very friendly and helpful. Finding each haunt on the property was also fairly uninvolved. Getting to the said location is very simple and our GPS had no issues finding the haunt. Any questions or concerns we had about the haunt were easily answered on their multiple social media platforms or on their website.
The thing about Folklore that really impressed our group was their devotion to safety. The haunt has an EMT and ambulance on-site for the attraction. Every ground was level, every emergency exit was clearly labeled within the haunts, and the staff were all constantly aware of all people's safety.
The Manor: 9.3
Asylum '67: 9.05
Chromophobia: 9.05
---
Atmosphere: 8.13
How Did We Get This Score?

As soon as we pulled into the parking lot of Folklore Haunted House, we knew we had arrived. Characters were roaming outside the ticket booth and horror-themed music was playing. The Manor's entrance and exit are located in the middle of that fun. Once we had our tickets scanned, we entered the indoor portion of the Manor's line under the watchful gaze of a giant grim reaper. The waiting line area itself contained costumes and a fun video with classic horror trivia and snippets. This completely set the mood for the haunt. The entrance for Asylum '67 was around the corner, so it wasn't as front and center but still had the great line decorations and videos in the indoor portion. However, Chromophobia didn't have an indoor line area, so it wasn't able to have the same inline entertainment. The characters from the front occasionally wandered to the side, providing lots of thrills and chills.
The Manor: 9.0
Asylum '67: 8.4
Chromophobia: 7.0
---
Special Effects:

8.4
How Did We Get This Score?

Folklore Haunted House is for sure a high-tech haunt, which is an impressive feat given that they are set up within a 100-year-old building. The also utilize 'old-school' haunt tricks, like fishing line in a dark hallway, with newer haunt tricks to make all of the attractions a thrill for all the senses. The Manor and Asylum '67 used sounds, animatronics, smells, and textures in strategic ways to confuse, creep out, and distort reality to make the haunts more effective. These two attractions are eerily scary and wonderful.
Chromophobia at Folklore is a completely different experience and our team appreciated how different it was. This attraction is a 3D, neon, black-lit artistic attraction. The whole attraction is disorienting because it's difficult to tell what is a 3D effect and what is directly actually there. We absolutely adored the mixtures of creepy and cool in this haunt. The effects were what made the haunt and it was our favorite of the three!
The Manor: 8.0
Asylum '67: 8.2
Chromophobia: 9.0
---
Theme:

8.95
How Did We Get This Score?

Folklore Haunted House was extremely committed to their themes for each of the attractions. There wasn't a single object that we saw in the attractions that didn't belong. From the names to the beginning of the attraction and all the way through to the end, our group knew the theme and that was never lost. We were in admiration that even the large animatronics fit the themes. In the Manor especially, the fact that we were actually in an old building made the theme even more real.
The Manor: 9.0
Asylum '67: 9.05
Chromophobia: 8.8
---
Scare Factor:

8.03
How Did We Get This Score?

Folklore Haunted House was an obvious example of classic scare pacing, with peaks of terror, tempered by lulls to allow for the guests to not become immune to the scares. The Manor and Asylum had similar scare tactics, which varied from psychological scares, jump scares, an overall creepiness. The locations and timing for those scares were well done to get ultimate reactions from most of the members in our group.
Chromophobia was different, because it wasn't specifically scary as it was unnerving and eerie. The sounds and visual effects had our group on edge the entire time. The type of unease they induced alone was highly effective.
The Manor: 8.0
Asylum '67: 8.43
Chromophobia: 7.65
---
Entertainment & Value:

7.5
How Did We Get This Score?

Folklore Haunted House was a great deal of fun. The entertainment experienced both in and outside of the attractions was unique. The people working at Folklore, from the managers all the way down, are passionate in what they are doing, and it is evident in their actions.
Tickets for the attractions are $27.00 and the fast pass tickets are $40.00. At a quick pace, our group went through all three haunts in about 20 minutes. This brings their MPD (minutes of entertainment received per dollar) to 0.74 which is below the average seen most often.
We were lucky to get to the haunt at the beginning of the night, so there wasn't a lot of line, but based on the setup, they anticipate long lines later in the season, so fast pass may be wanted. Additionally, they offered scaredy-cat medallions for $6.00 for those people that may want a tamer haunt experience. We had a great time at Folklore Haunted House with both thrills, chills, and giggles.
The Manor: 7.55
Asylum '67: 7.6
Chromophobia: 7.35
---
How Did We Get These Scores

Promo Images:
Click to Enlarge
---
Guest ReviewsGuest Average: 10 out of 10
Spooky guest – 10/10 – October 2, 2020⭐️⭐️⭐️⭐️⭐️
Melody p – 10/10 – October 4, 2019This is our 4th year going and each year they amaze us. We always have such a great time . The …show more actors and scenery is just amazing.
Casey C. – 10/10 – October 18, 2017An experience that plays with 4 out of the 5 senses. You forget the real world exists when you pull …show more in the gate at Folklore. I had a wonderful time and cant wait to return this year to see the new screams they have for me.
---
Past Awards
---
2019 Awards
Most Safety Aware (Given by: Team NecronomaPeach)
---