Folklore Haunted House – Full Review
Folklore Haunted House is a Haunted Attraction located in Acworth, GA.
5389 N Main Street, Acworth, GA 30101View All Details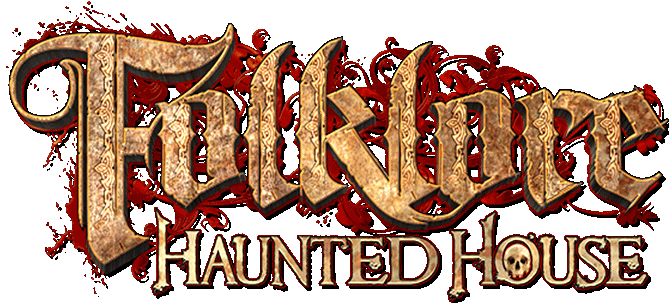 Features:

Free Parking, Restrooms/Porta Potties On-Site, Handicap Accessible, Food/Concessions, Gift Shop/Souvenirs, Optional Games/Midway, Special Events, "Hi-Tech" Attraction, You will NOT be touched, Original Characters, Indoor/Outdoor Waiting Line, All-Indoor Attraction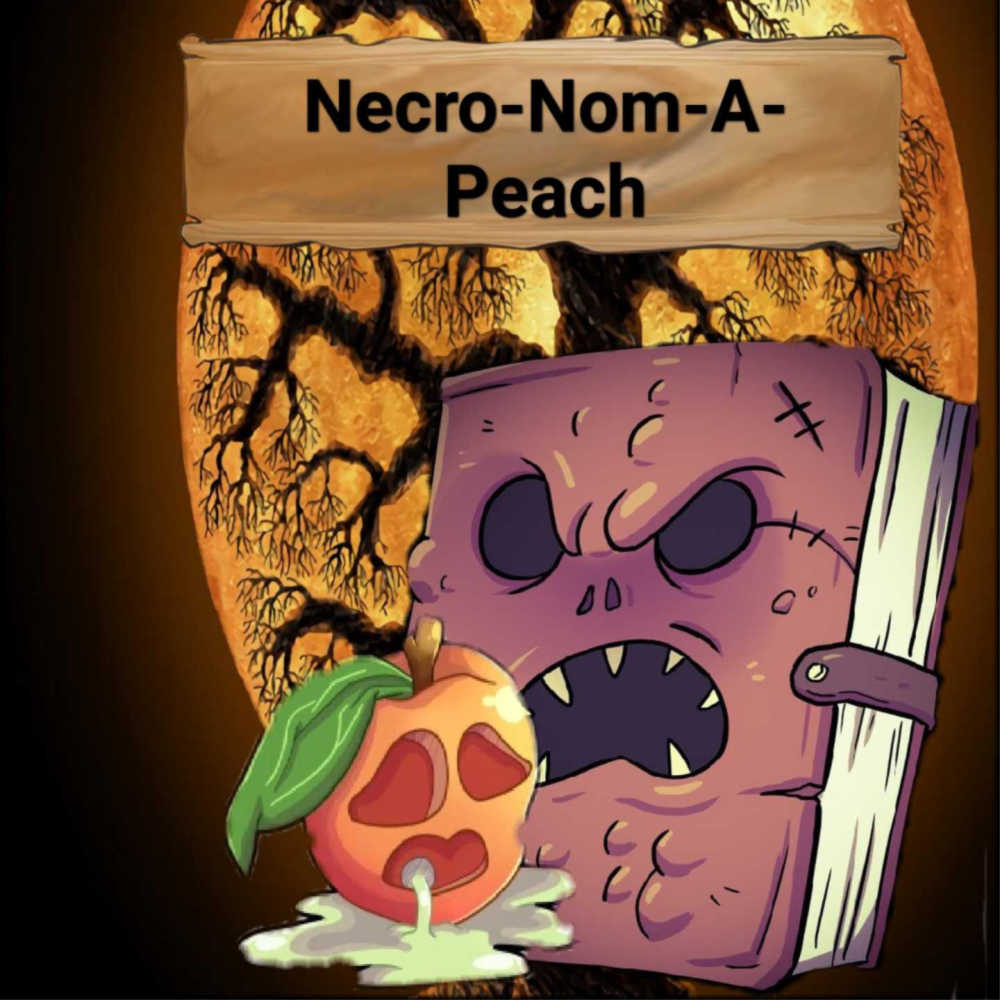 This attraction was reviewed on October 2, 2020 by Team NecronomaPeach.
How Do We Get These Scores?

Final Score:

8.23
How Did We Get This Score?

Summary:
Within a historical building looms Folklore Haunted House once again its ready to welcome new victims. This haunt
brings the scares in two separate attractions, The Manor and Asylum '67.
The Manor is a twisted, haunted, crumbling estate filled with murderous beings. Use caution, because around every corner is a frightful creature ready to scare the wits from you!
Asylum '67 takes you through the horrors of a late 1960s mental institution. Doctors and patients alike are there to make sure the newest patient is right at home, even if the home is a home of the mad and dead. Each attraction is a brilliant example of psychological horror, carefully crafted using the human mind against itself.
---
Cast: 7.8
How Did We Get This Score?

Folklore has a wonderful, talented cast of actors who clearly love to scare. Throughout our tours, our group was lead, followed, stopped, and chased at nearly every turn. No one was safe from the scary creatures within, even several rooms after we saw someone.
The Manor is full of wild, crazy, sadistic residents. Each had a clear, interesting personality and scares to match. We found ourselves enjoying not only their interactions with us but with each other as they followed or lead us from one room to another. Clearly, these actors have their characters flushed out and we were impressed by the way they interacted with our group.
Asylum '67 had all of what you'd expect and more. Wicked doctors, spooky nurses, and crazed patients guided our tour through the horrible institution. We especially like the doctor who was ready to give us our medication, regardless of allergies or existing conditions and we were over the moon to see our old friend, piano patient, as she's always ready and eager to welcome in the new blood. Overall, Asythum '67 had characters who were terrifying blasts from the past and we wonder if they will truly keep us next time.
Manor: 7.55
Asylum: 8.05
---
Costuming: 8.33
How Did We Get This Score?

Folklore has a wonderful variety of costumes for their menagerie of characters. With the emphasis on safety this year, we were particularly impressed by their creativity in using masks in the costumes that corresponded with how close the character would get to us. We noticed that many were wearing cosmetic masks over top of medical ones.
The Manor's residents were all appropriately attired for their spaces, often blending in to become part of the scenery until they were ready to scare. Every costume both added to the character and worked into the scene. In particular, at one point we shuffled through a packed wardrobe where one of the outfits was in fact a person! It was impossible to tell until they spooked us!
Asylum '67 often blurred the line between patient and doctor, and the costumes brilliantly reflected this. Sometimes it was clear and other times it was not, but it was always done purposefully. Every character's individual madness was defined at a glance.
Manor: 8.4
Asylum: 8.25
---
Customer Service: 9.18
How Did We Get This Score?

Arriving at Folklore, we found it well lit and marked. They had large, clear signs indicating the attraction, the rules for their property, and parking. An onsite ambulance with a paramedic as well as a police officer were there as before, and customers were reminded to wear masks beyond the parking lot whilst getting their temperature taken.
The staff were friendly, helpful, and easy to spot. Their website had all the information we needed to plan our trip and arrive easily. Our GPS took us directly to the attraction with no
issues.
Manor: 9.3
Asylum: 9.05
---
Atmosphere: 8.5
How Did We Get This Score?

Even before entering their property, the looming old building along with the great music had our group excited for Folklore Haunted House. The characters within the midway providing scares clearly enjoyed creeping on the unsuspecting and were great fun for taking pictures with. We even saw characters creeping on those in the potties which was hilarious!
During our visit, they were setting up some midway games, but they didn't seem quite ready when we arrived. Despite that, we had a grand time heading into each haunt. Once in the queue, we were greeted at each attraction with a great staff member who made sure we were prepared for the haunt and understood the rules and safety guidelines. The haunt cues had fun haunt trivia and great photo opportunities with old spooky props.
Manor: 8.4
Asylum: 8.6
---
Special Effects:

8.1
How Did We Get This Score?

Folklore was incredibly meticulous about the use of lighting and sound as an important part of the psychology of the attractions. Our team was impressed by the careful attention to detail that prepared our subconscious for each scare. They use a very effective mix of high tech props and traditional tricks to keep things fresh throughout the experience. The juxtaposition of animatronic motions and the more organic gestures created by actors often caused both to be creepier.
A fan favorite for both our group and others interviewed was the hall of mannequins within The Manor. Without spoilers, let's just say that the special effects within it were VERY effective.
Within Asylum '67, we adored the lights or lack thereof. The details within this attraction were on point and made us feel both excited to be in a new era and terrified by the creepiness dripping from the walls.
Manor: 8
Asylum: 8.2
---
Theme:

9.03
How Did We Get This Score?

Folklore is superb at filling out their scenes with props, characters, and effects that take you out of your world and into theirs. Not a single item is allowed within the attractions that don't belong and this aids in the escapism of the setting being portrayed.
The hundred-year-old building that the haunt resides in adds to the themes because where else would you find a Manor or a creepy Asylum but in an ancient, perhaps haunted, building?
Manor: 9
Asylum: 9.05
---
Scare Factor:

8.21
How Did We Get This Score?

Folklore's strongest point is their pacing using scientific theories of the scare. They have a very strong, steady buildup with points of intense fear and points of rest, keeping us from getting numb to the scares. Lights, sounds, and atmospheres are all balanced in the same way to keep us from acclimating.
The actors combined jump scares with psychological scares, causing creeps and frights to overlap and build on one another. At one point, we were followed by a looming doctor into a drop panel scare. Both attractions exit through the crypt, which was a very strong and spooky cooldown before being chased by a chainsaw-wielding maniac.
Manor: 8
Asylum: 8.43
---
Entertainment & Value:

7.6
How Did We Get This Score?

Because Folklore is in such an old building, they are very short on space. But they've very cleverly utilized it to offer two decently sized haunts ending in a single exit.
With ticket prices of fourteen each or twenty-two for both, the total of twenty minutes walkthrough is a great value! The midway's music, photo opportunities, concessions, and upcoming games add a lot to the fun.
Team NecroNomAPeach loved this haunt, and we highly recommend it!
Manor: 7.45
Asylum: 7.75
---
How Did We Get These Scores

Promo Images:
Click to Enlarge
---
Guest ReviewsGuest Average: 10 out of 10
Spooky guest – 10/10 – October 2, 2020⭐️⭐️⭐️⭐️⭐️
Melody p – 10/10 – October 4, 2019This is our 4th year going and each year they amaze us. We always have such a great time . The …show more actors and scenery is just amazing.
Casey C. – 10/10 – October 18, 2017An experience that plays with 4 out of the 5 senses. You forget the real world exists when you pull …show more in the gate at Folklore. I had a wonderful time and cant wait to return this year to see the new screams they have for me.
---
Past Awards
---
2019 Awards
Most Safety Aware (Given by: Team NecronomaPeach)
---