Fortress of Fear ScreamPark – Full Review
Fortress of Fear ScreamPark is a Haunted Attraction located in Alliance, OH.
12175 State Street, Alliance, OH 44601View All Details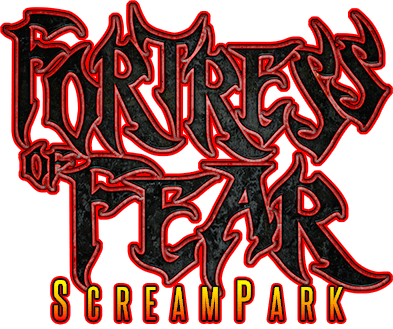 Features:

Free Parking, Restrooms/Porta Potties On-Site, Food/Concessions, Gift Shop/Souvenirs, Optional Games/Midway, Uncovered Outdoor Waiting Line, Indoor/Outdoor Attraction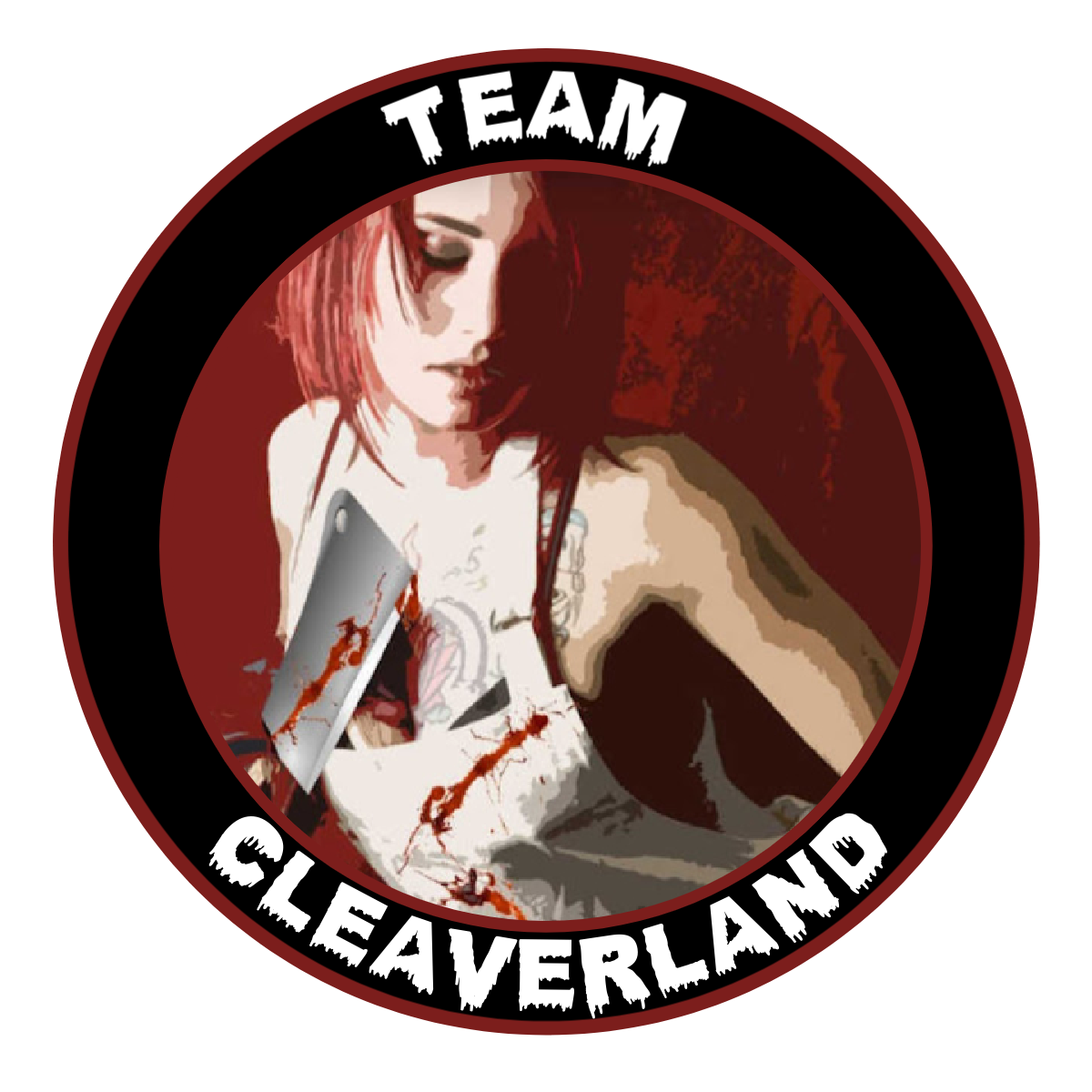 This attraction was reviewed on October 2, 2021 by Team Cleaverland.
How Do We Get These Scores?

Final Score:

8.6
How Did We Get This Score?

Summary:
Fortress of Fear ScreamPark ('FOF' hereafter) is in its 21st year. It's changed locations a couple of times that we know of, and its current site is in Alliance, Ohio (about a half-hour east of Akron/Canton).
Fans of carnivalicious atmosphere will love their midway. It's stocked with games, an arcade, and even actual working amusement park rides!
The haunt itself is indeed built like a fortress. The castle facade looks very cool bathed in red spotlights.
It's a very well-done attraction all the way around and should keep haunt fans quite entertained. So let's see what wickedness hid in wait behind those ironclad castle doors…
---
Cast: 8.28
How Did We Get This Score?

We came across 31 crazy creeps in the fortress, which seemed like a good amount. The actors consisted of a lot of quick hitters who popped out of some pretty crazy hiding spots, and those who took a more slow-burn approach to interface more with their prey.
Several clown actors played around with us in the midway. It was nice to see they all showed a different personality and way of interacting with us and with each other.
The tour guide in the intro was all business as she escorted us into the first room, which gave way to a chaotic swarm of more unhuman-like creatures as we tried to make our escape after the lights turned off.
The evil priest stood rather pompously, if not intimidatingly in the back corner of the church while we worked our way through the pews. The witch complimented us on our good looks, then off-handedly remarked we should prepare to meet our imminent doom.
Samara scrambled out of her well in a nifty bit of gymnastics and pursued us in fits and starts, and a graveyard ghoul stared us down. One creepy dude made our skin crawl as he warned about getting tangled up with the maggots ahead. Urgh, please not maggots!
Those are the ones we remember most. The rest formed a merry, persistent band of jumper-outers and chasers — like the guy who ran us out of the bedroom set. But in the end, they all played their parts well.
---
Costuming: 8.42
How Did We Get This Score?

The look of the FOF actors was pretty strong. Again, we got a much better look at the ones who weren't just jumping out of corners or chasing us. We never even really got to take a look at the darkly clothed, athletic sprinter who chased us out of the bedroom… we were too busy exiting stage left in a rush!
Among the more visible actors were the witch, who sported a great witchy get-up; the evil priest in flowing robes; Samara, who looked ready for her movie close-up; and the ceramic doll masked actor in the whiteout room looked supremely creepy…
On the midway, the clowns not only had different personalities but each had a separate look as well, and they all looked circus fabulous. Overall, everything appeared suitable and appropriate for the proceedings.
---
Customer Service: 8.44
How Did We Get This Score?

The scream park was pretty easy to find, being located just off a highway. Parking is on grass and gravel. We just kind of picked a spot and went with it.
FOF has an information-packed website and Facebook page. We had good interactions with several folks here, especially Moira, who staffed the merch shop. She chatted with us and shared some of the history of the place.
You should always wear sensible footwear and be careful of where you're stepping when you're at a haunt, and this place seemed even a little trickier than most. There were ramps and slants in the structures, and parts of it were a trail on grass that had a slope and heavy fog. So watch your step.
Also, those who are susceptible to dizziness will want to close their eyes in the 'whiteout' area. You won't be able to see anything anyway and need to navigate by touch. One of our team members who is prone to vertigo got affected in this section. Just be aware and when you encounter the thick white light that you could cut with a knife, shut your peepers and grope your way through.
Just to be clear, this kind of effect is pretty standard within the haunt industry and covered by the regular disclaimers. Entering is always attempted under the patron's own risk. We would just like to give a little shout-out to those who enjoy haunts but sometimes suffer from dizzy spells.
---
Atmosphere: 9.34
How Did We Get This Score?

We totally dug the marvelous atmosphere. The midway was a pure carnival, with boardwalk games, working amusement rides, a large video game arcade, several roaming clown actors, a bunch of spazzy and sinister clown animatronics, circus freak signs, a merch kiosk, and a concession stand. There's a lot of fun stuff going on.
The amusement rides are Tilt-A-Hurl (tilt-a-whirl), Glo-Karts (go-karts), Massacre Express (Matterhorn/Musik Express), and Spinister Bumper Cars. We did not get on any of these, but many of our fellow patrons looked and sounded to be having a marvelous time on them. The location is actually home to an amusement park called FunTimes Fun Park, so you know these rides are routinely and regularly maintained, inspected, etc. according to guidelines.
Past the midway, things started to get medieval. The castle-like facade of the haunt loomed into view toward the rear of the park. Red spotlights showcased giant skeletons, and we noticed a gallows and stockades around the fortress. A pair of nasty-looking skeleton warriors in armor flanked the entryway to the fortress.
The logo is pretty sick too, a coat of arms featuring what looks to be a monstrous, possibly undead eagle. It's prominently placed over the doors of the castle and elsewhere, including on the haunt's digital presence.
All in all, FOF presented a very effective exercise in a seasonally spooky atmosphere.
---
Special Effects:

8.74
How Did We Get This Score?

While the midway screamed carnival and the fortress oozed Middle Ages/Game of Thrones style vibes, as soon as we entered the fortress it turned into a very gothic experience. Much of it felt like walking through a 1960s Vincent Price old dark house movie, where someone has to survive a night in the mansion to get a million dollars.
Most of the sets were exquisitely detailed. The ambiance started right away in the foyer, fully decorated with a fireplace, furniture, and artwork including William Blake's The Great Red Dragon and the Woman Clothed in Sun — the inspiration for the killer in Red Dragon, the first Hannibal Lecter novel/movie(s)/third season of NBC's Hannibal.
Things began on an impressive foot when a talking mirror addressed us. Then the lights went out…
We wandered through all sorts of cool, realistic-looking sets, like a dark church with a self-playing organ, a hanging tree, a benighted bedroom, a no-way-out library/study complete with a secret door in the bookshelf (possibly the coolest moment in the whole place), and a witch's lair.
Rather than being an enclosed house-style haunt, it was more of a trail that wound through the courtyard-like interior, into and around various structures both covered and uncovered.
Moody lighting and (at times rather heavy) fog played a role in the effects story, in particular in the outside areas. The sound effects and soundtracks were well done. Music-wise, the church organ made a major impression.
The main effects star of the evening, though, was the collection of thoroughly detailed and lovingly curated sets.
---
Theme:

N/A
How Did We Get This Score?

There was no readily discernible theme, other than a stylistic focus on gothic visuals and atmosphere.
---
Scare Factor:

8.45
How Did We Get This Score?

FOF was pretty darn scary. We screamed and yelled our way through.
There were lots of startles from all over the place, as they had their misdirections down pat, and scares came from different angles and unusual, unsuspected spaces. The bedroom scene had us totally faked out, as did the evil priest. Samara freaked us out as well, with her sinewy movements enacted in a weird slow-fast fashion.
Another physically superior actor was the doll-faced fiend in the whiteout room. Her muteness and silent movements proved unnerving.
The sets really helped with the immersion and believability aspects. The bedroom looked like someone really lived in there, the witch's den overflowed with a scattered selection of potions and vials. We couldn't help but closely examine the scenes, thereby setting ourselves up numerous times for the whammo moment.
Bottom lining it, there were many scares to be enjoyed and endured throughout FOF.
---
Entertainment & Value:

8.72
How Did We Get This Score?

We took 20 minutes to get through the fortress. That exactly matched the $20 admission to hit the standard of 1.0 we look for on the MPD (minutes of entertainment per dollar spent) scale. Considering the quality haunt experience and all the atmosphere in the midway and around the fortress, we think it represents a very good value.
A fast pass upgrade is available through the box office only. The 'Fear Pass' of $30 includes admission to the haunt and one go-round on each of the four amusement rides. It gives excellent value, as individual ride tickets will cost much more (starting at $8 depending on the ride).
The park offers several deals like every Friday being college ID night for $3 off a Fear Pass; bring in a ticket from several eligible local haunts for $3 off a Fear Pass; group rates starting at 20 visitors (for Fear Passes only); discounts available for overnight visitors staying at the local Holiday Inn Express.
Your FOF ticket also gives a $5 discount for the FunTimes Fun Park. For full details and pricing on all these options, please see the FOF website (fortressoffear.com).
On a culinary note, we enjoyed fantastic crinkle fries and perfectly sweet-tart lemonade from the concession stand. Seriously, that was some of the best freshly squeezed lemonade we've had in quite a while. So support your local haunted grille when at FOF. Just don't indulge too much right before you get on the Tilt-a-Hurl…
This is very clearly a labor of love and passion project for someone who built it up from scratch. Very impressive. For those about to die in the fortress, we salute its builders!
---
How Did We Get These Scores