Four Scythes Haunted Attraction – Full Review
Four Scythes Haunted Attraction is a Haunted Attraction located in Cumming, GA.
235 Castleberry Road, Cumming, GA 30040View All Details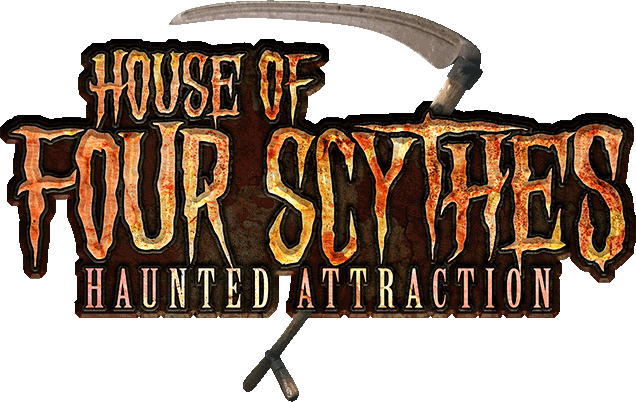 Features:

Free Parking, Restrooms/Porta Potties On-Site, Handicap Accessible, Food/Concessions, Gift Shop/Souvenirs, Optional Games/Midway, Special Events, You will NOT be touched, Original Characters, Uncovered Outdoor Waiting Line, Covered Outdoor Waiting Line, Indoor/Outdoor Attraction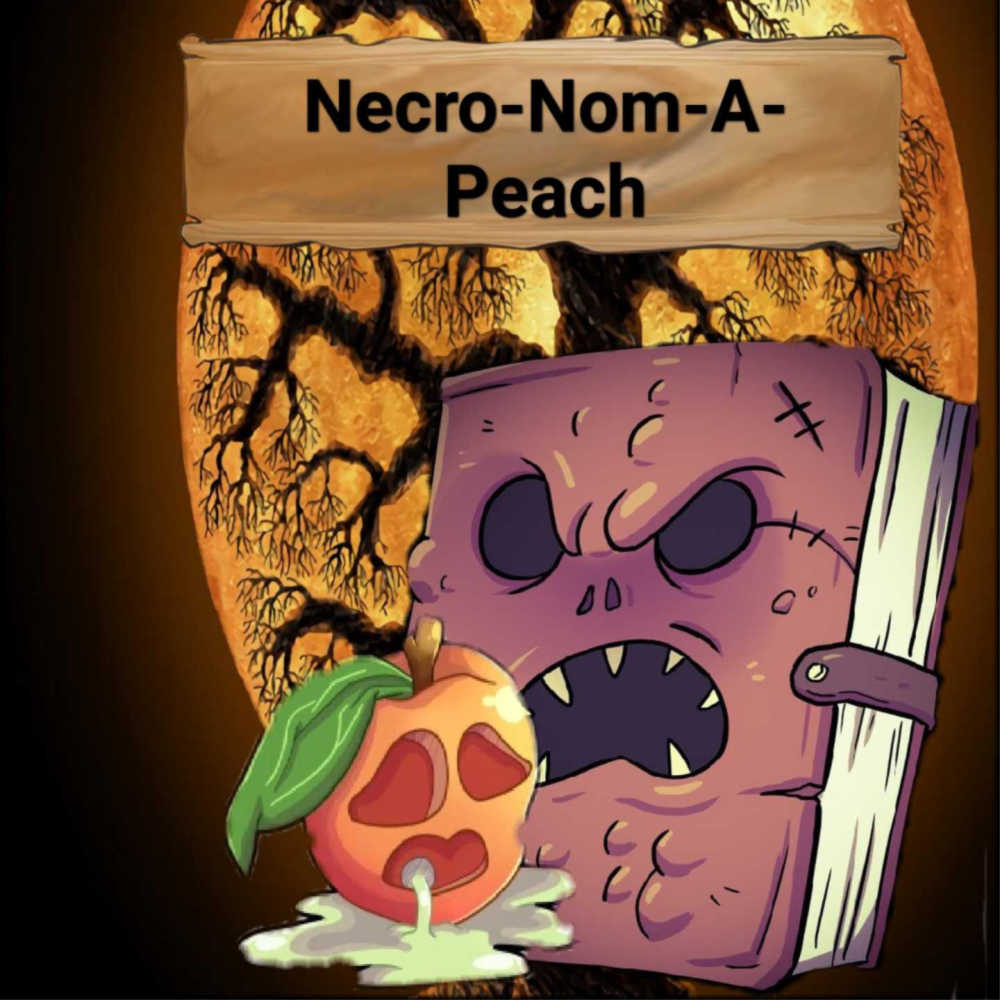 This attraction was reviewed on October 9, 2020 by Team NecronomaPeach.
How Do We Get These Scores?

Final Score:

8.76
How Did We Get This Score?

Summary:
Behind the Cumming Fairgrounds in Forsyth County lurks a sinister estate, a home to the strange and wicked things living on the evil energy of the town. The House of Four Scythes is a non-profit haunt with proceeds going to the American Cancer Society's Relay for Life.
The production team behind 2019's Cumming Scare Fair is back this year with a polished, terrifying, traditional haunted manor experience. Don't let the unassuming exterior of the fairgrounds building fool you; once we stepped through their gates, we saw everything we love about haunts and more! In addition, this is easily the most illness safe haunt we've seen so far.
---
Cast: 9.18
How Did We Get This Score?

Four Scythes' volunteer cast is the heart and soul of the haunt. There was so much passion for spooking and scaring! The dedication to their characters was simply wonderful. The authenticity of the motions and speech of each actor gave so much depth to the experience! These aren't just people looking to spook customers, but rather actors exploring and enriching the characters they've created.
Before entering, we met a very happy clown that was excited to have us play with her in the Carnival of Screams after the main attraction. Several of the actors had a way of moving to blend in with the animatronics and scenery. The best example was one of the first actors we saw in the haunt, the shoveler!
---
Costuming: 8.85
How Did We Get This Score?

The House of Four Scythes haunted attraction had creative ways of outfitting their actors to look as their characters should while incorporating their safety masks. We were very impressed by the creativity used in both hiding and using these to their advantage. Some safety masks had half-faced designs or prosthetics on top of them.
Costuming overall had an uncanny valley feel, which they often used with striking effect to blend in with the set and animatronics. One actor wore a full face mask that made her look like an old woman doll, giving us chills when she spoke to us. One very tall person was dressed similarly to two large statues in his room, and his motion caused us to wonder if the others were real as well. There were many nods to classic characters, such as Annabelle, the Shining Girls, and Regan. The creativity in making the reference obvious while creating clearly original characters was very impressive.
---
Customer Service: 8.93
How Did We Get This Score?

The House of Four Scythes staff really impressed us with their attentiveness to their customers' experience and safety. With timed ticketing, mask requirements and checks, security cameras, and frequent sanitation stations, we felt that they were really watching out for us and others. When we arrived for our scheduled timeslot, actors were returning to their positions after a full haunt cleaning break where they sanitized any surfaces that might be touched by customers.
We had a later timeslot and the staff of the fairgrounds had gone home, leaving parking and finding where to enter the haunt a bit confusing. But it seems that isn't a norm and wasn't such an issue for most other customers.
---
Atmosphere: 8
How Did We Get This Score?

Four Scythes' atmosphere was a tricky thing to score for us. Located in the Cumming Fairgrounds while the Cumming Fair is set up, the exterior of this haunt largely depends on what is going on at the moment. They are very limited in what they can put out front.
When we arrived, the fair was closed and created a spooky atmosphere for us to walk through to get to the attraction. Actors were out front, creeping and greeting and clearly enjoying themselves. A few photo ops were available and looked great. Overall, we felt like they did a great job with what they had to work with. The actors really made the difference, getting us in the mood to get spooked!
---
Special Effects:

9.35
How Did We Get This Score?

The House of Four Scythes was packed with innovative, unique, well-executed special effects around every turn. No two were quite alike! Creaks and groans and pops followed us between billowing curtains, floating beds, slamming cabinets, and monsters jumping out of tables. Background soundtracks in some scenes built tension, and slams and bangs came at all the right times.
After going through, we stopped the owners and asked them to let us know which things were automatic and which were run by actors, as it was so hard to tell the difference. The scenes were so completely decorated that we felt we could go through four or five more times and not see it all! No detail was out of place as we were led through the estate. If there were a lights-on tour of this haunt, we would clear a day to go see it for sure!
---
Theme:

8.95
How Did We Get This Score?

The House of Four Scythes is an estate of death and evil. When we entered, we were actually taken to a faux outdoor area leading up to the manor. This was a wonderful transition from the fairgrounds into their haunted house, adding to the suspension of disbelief. From there to the very end of the experience, we were in the world of the haunt. Each scene flowed nicely into the next, holding our attention and belief.
While a haunted house is a very trope-ic theme, House of Four Scythes was able to portray it in a new and innovative way.
---
Scare Factor:

8.73
How Did We Get This Score?

Four Scythes is that kind of scary that keeps you on your toes and gets you while you're laughing. Frights and startles and creeps were at every turn. Each scene had unique scares that kept us guessing. They tended to not focus on either of us more than the other, meaning no one in your group will be safe from the frights! And the finale had people running screaming from the building! We were laughing with delight any time we weren't being scared.
---
Entertainment & Value:

8.03
How Did We Get This Score?

The House of Four Scythes has used their available space and resources marvelously. Fun photo ops are available after the estate. And don't forget to play with the clowns in the Carnival of Screams as well, which is included with your ticket!
With a 20 dollar admission for about ten minutes to walk through, it was just a little short. But the high quality of this haunt made up for it. And don't forget that proceeds go to the American Cancer Society's Relay for Life! The amount of fun packed into The House of Four Scythes makes this a charity haunt that Team NecroNomAPeach very highly recommends!
---
How Did We Get These Scores

Join ourspookyadventures!
We visit Halloween haunted attractions year-round! Follow us for haunted house walkthrough videos, behind the scenes footage, and more!