Fright Farm – Full Review
Fright Farm is a Haunted Attraction located in Smithfield, PA.
2043 Springhill Furnace Road, Smithfield, PA 15478View All Details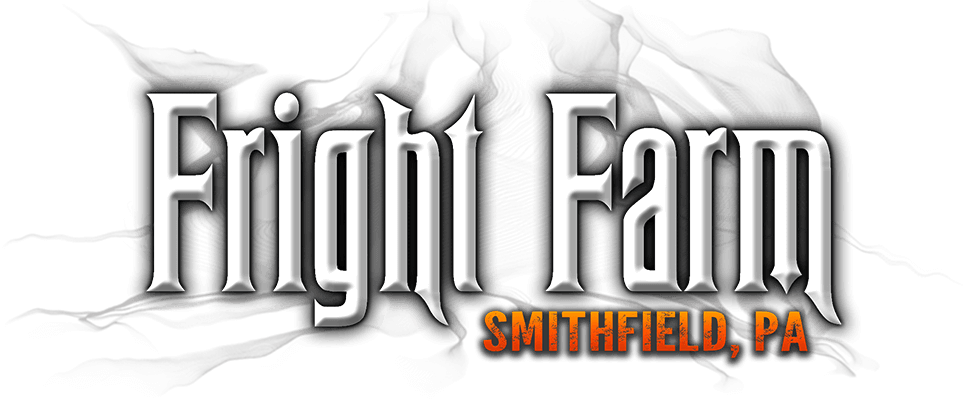 Features:

Free Parking, Restrooms/Porta Potties On-Site, Food/Concessions, Gift Shop/Souvenirs, Optional Games/Midway, "Hi-Tech" Attraction, You will NOT be touched, Original Characters, Uncovered Outdoor Waiting Line, Indoor/Outdoor Attraction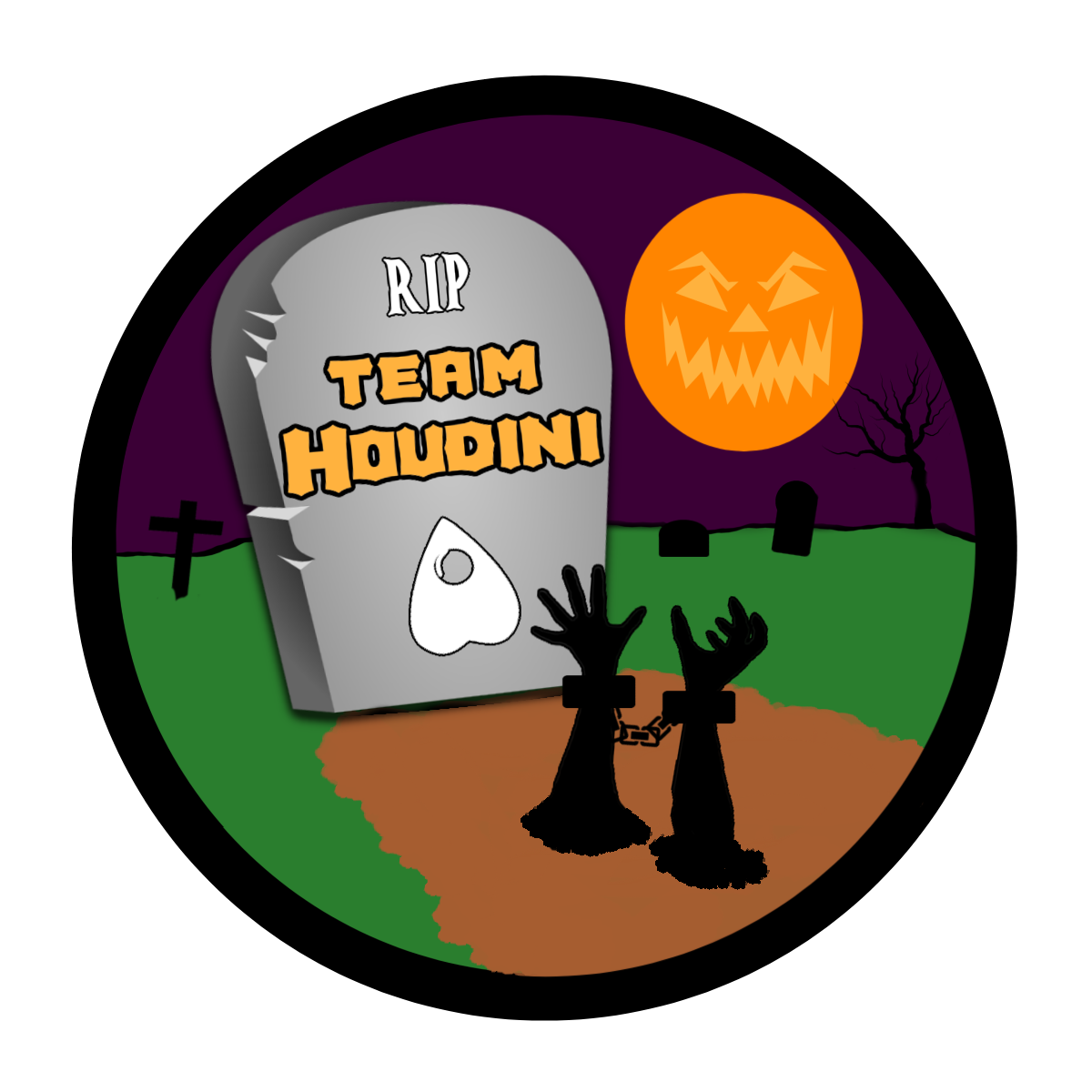 This attraction was reviewed on October 18, 2019 by Team Houdini.
How Do We Get These Scores?

Final Score:

7.9
How Did We Get This Score?

Summary:
Rich's Fright Farm is back celebrating 30 years of scares which is quite an accomplishment. This year there were a few subtle changes in some areas and the introduction of The Clinic and The Abyss. This brings Rich's to a total of five haunted attractions: Hayride of No Return, Frightmare Mansion, Slaughter Grounds, The Clinic, and finally, The Abyss. Also returning is the updated Fest Evil Midway which contains food, games, and souvenirs. There is quite a bit to experience, so get ready for an action packed evening of fun.
---
Cast: 6.45
How Did We Get This Score?

The soul of a haunt is the actors. They can make or break a haunt. Bad actors can make a beautiful haunt boring. Great actors can make an average haunt feel above average. This year, we did not feel as though the actors were into their roles, nor do we feel there were enough actors for this size of a haunt. Last year we encountered over 150 actors, this year we only encountered about 60.
If you have not experienced the Fright Farm, then you might think 60 actors is impressive and 150 is ridiculous. However, Fright Farm is one of the longest haunted attractions in the area at roughly one hour of haunt time. There was so much area to cover and we were walking around waiting to see someone… anyone… at several points throughout the tour. The good news is there were plenty of impeccably-designed and -detailed sets and animatronics. Unfortunately, we didn't feel there were enough to provide the fear and scares that we craved with this number of actors. Also, we missed seeing some of the stand-out characters from last year.
The actors in the hayride provided boo scares and added realism to the sets that lined the trail. As the trailer stopped at each scene, the performers acted out their scenes. One man attacked a young woman with a chainsaw, for example. As he plunged the chainsaw into her body, 'blood' squirted the audience. Don't worry it was just water… we think. We also watched as a group of five crazy youths ran out of an old abandoned schoolhouse asking if we wanted to play. Later, we bumped into some crazy hillbilly rat people, glowing clowns, chainsaw-wielding psychos, and more.
The Frightmare Mansion, Slaughter Grounds, the Clinic, and the Abyss offered small varieties of characters. Unfortunately, they too only provided "boo"-type scares, screams, and noises, so there was no real interaction or character development with our group.
---
Costuming: 7.63
How Did We Get This Score?

The costuming was appropriate at Fear Farm, but not as gruesome or detailed as we've seen at other attractions. The clown costumes were adequate, and the hillbillies (or "rural Americans") had old, country-style clothing on which made them easy to identify. A large teddy bear costume stood out as being memorable, and yet several characters wore all black clothing. One of the best masks that we saw was the piggy mask. Makeup seemed fairly basic this season and not as detailed as we recall seeing in the past. Bloody faces and black-and-white makeup seemed to be the popular trend this year.
---
Customer Service: 8.95
How Did We Get This Score?

No matter how many times I have been here for some reason I always take a different route. I think Google Maps likes to mess with me as much as possible. I found no directions on their website and didn't see any signs along the way, but we did finally make it, though.
Fright Farm is located on a farm! Shocker, I know… so the parking is grass and gravel, and so are the walkways and the midway area. You may encounter some uneven ground and mud if it rains. All of the important areas around the property are clearly marked and easy to find.
The waiting area and midway are outdoors and uncovered. Naturally, the hayride is too. This is also true for parts of the haunt so dress appropriately for the weather. All of the staff that we encountered were very friendly and helpful.
---
Atmosphere: 7.25
How Did We Get This Score?

At first glance, the haunt did not look like much. In fact, we really couldn't see it. We had to purchase our tickets near the parking lot, then follow the trail around the corner of the large fence. Once we rounded the corner, we could slightly see the Mansion in the distance. As we headed forward to the Midway, we could start to hear the music of the band and smell the scents of delicious morsels floating temptingly into our nostrils!
Once in the midway, we could see the red lights illuminating the haunted house. No matter how many times I see it, I am always impressed and excited! The midway kept to the "no line" format, where guests get numbers upon entry. Once our number was called, we headed up to the hay wagon.
Once again, there were no roamers on this night to mess with guests. Also missing was the fire act, which we remember as being a great asset to the midway area that got everyone excited for the main attraction last year.
---
Special Effects:

9
How Did We Get This Score?

This is where Rich's Fright Farm excels. The attention to detail is over the top with near Hollywood-quality set designs, state of the art special effects, and soundtracks.
Sound is implemented in almost all aspects of the attraction, either providing added sound effects or a background soundtrack to provide that extra ambiance for the scene.
The hayride had both songs and sound effects providing additional outdoor ambiance to create a more lonely feeling, which is hard to do on a wagon of 50+ people. The natural night sky with its bright moon and stars provides a perfect backdrop. Being this far from city lights you can see a lot of stars. It's quite a beautiful sight all around.
The scenes had not changed from the previous years. A cemetery, old school, church, junkyard and more surrounded the trailer, each scene with its own sounds and lighting. The buildings appeared to be real buildings (not just wooden facades). Large animatronics, fire, and air canons added to the effects and scares of the hayride. All the while, the large red mansion sits in the background growing larger as we drew near…
Once we arrived at the Frightmare Mansion, it was quite intimidating! It looks as if someone pulled it straight from a classic horror movie. The architecture is so real and authentic that, as much as you feel scared of it, you want to see the inside of this immaculate place – maybe even live there (at least we do)!
It's not all about curb appeal, either; once we stepped through those large wooden doors, we were transported into another reality. Each room was decked out to every last detail. I wish I could spend a day walking about the house with full lights on so I could see each minute detail. The rooms had old-style wallpaper peeling from the walls, colored lights adding ambiance to each area, and pictures adorning the walls.
Each room had its own distinguished appearance as well. The mannequin room filled with mannequin parts and bodies had a red hue to it. One of our favorite rooms was a darker room with a bunch of white sheets draped over statues (or people, perhaps?). As we walked through, the intensity slowly built as we waited for someone to scare us.
Another cool effect was a mirror that we could not see our reflections in. We came through an area with slatted walls and strobe lights shining through, which provided an interesting effect. I also noticed a cool effect in one area that sounded like bats were above our heads or the ceiling. We also had to traverse through a spider area, a basement / boiler room area, a library, a carnival area, a cult area, and many, many more. I could spend at least a page in each room explaining the details of each area.
The outdoor area took us though the slaughter grounds. We didn't notice any big changes out there this year, but if it's not broke, don't fix it. The outdoor, stone mausoleums looked gorgeous under the moonlight! Real gravestones also lined the walkway. Further in, wicked scarecrows waved in the wind. The old, dilapidated shack and barns held wretched smells and more dead creatures than Michael Vic's house.
One area that did not look familiar to me, however (we came in the reverse direction of last year), was a large wooden haunted house. It wasn't as fancy as the main house, but definitely had some charm. Wooden planks made up the crooked house, and the inside of it was wide open with broken furniture and an old wheelchair. Unfortunately, nothing really happened aside from it having movie-quality aesthetics. All of this lead to the new Clinic.
The Clinic seems to be popular this year, as Kennywood created their own version as well. Rich's, however, added their own signature details to this new attraction. The hospital felt cold, dirty, and somewhere between an abandoned hospital, an unsanitary asylum, and / or a hospital from a third-world country. It reminded me of the facility in the movie 'Hostel.' One thing that felt odd with all of this dirt and despair were the bright, colorful monitors with videos and images playing. It seemed too modern for this attraction. One long hallway provided several rooms for patients, and when we looked closely at the windows, we could see the patients inside! This was another small detail that could easily be missed, yet is still there for keen observers. As we came to an open area with stairs leading down to an operating room, we noticed across from us were desks for hospital employees to work. The staff that were at their desks were all deceased, which proves that desk jobs will kill you. The clinic ended with us going into the 3D area, which felt disjointed from the clinic. It was a pretty short area that we feel should have been converted to the hospital. I imagine due to the uneven floors and construction, it may have been too difficult. Maybe they can create a smoother transition next year.
Finally, we headed to The Abyss. Gone is Paranoia 3.0 and now the maze is larger and foggier. No major details here – just plain black walls that are confusing to navigate. Mazes were once a staple in the haunt industry; now there are less and less, so we are happy they still have one available.
---
Theme:

N/A
How Did We Get This Score?

Rich's Fright Farm provides several themes within each haunt, it is a melting pot of terror.
---
Scare Factor:

7.03
How Did We Get This Score?

This year Rich's leaned mainly on 'boo'-type scares from loud noises, actors, and animatronics. Granted, I did receive the biggest scare of the season from a jump scare here that literally made me jump up and back against the wall. These did get a bit repetitive and predictable, especially with this small of a cast. The lack of actors on this night caused the haunt to lose a lot of the good scares from the previous year. Once again this season, there were no big scares or finales at the end of every haunt. The Abyss did provide a cool, thick blue fog effect that stuck in our minds… and possibly our lungs! 😉
---
Entertainment & Value:

9.05
How Did We Get This Score?

It's worth mentioning again that this is one of the longest actual haunt times in the area at 60 minutes, not including wait times (which can be pretty long). At first, Rich's appears to pack a heavy ticket fee at $30 dollars for general admission and $60 for VIP, but it is actually one of the cheapest haunts where you get the most bang for your buck! At $30, you are getting an entire 2 minutes of entertainment per dollar! Even with VIP, you are getting one minute of entertainment per dollar, which still puts them around the average mark.
That entertainment time does not include the Midway, which was redesigned yet again this year. There is still a bottle break game and hatchet throwing available. New this season is another game section that sits behind a large colorful face. They included rolling bones, operation, a rat maze game, and finally, the wheel of misfortune, where you get to eat a real dried bug if you lose. Our teammate Mark was brave enough to try. As fate would have it, he lost and ate a bug. I opted to pass on this delicacy. I prefer the pizza. The games are played using tickets that can be purchased around the midway at an additional cost.
The lack of actors and the quality of the scares this year left us feeling a little unfulfilled compared to last year. We did have some extra time to really admire the work put into the sets and realism behind them, though. Still, casual and less-seasoned visitors will still find plenty of frights! Checking out Rich's will get you a marvelous deal with unbelievable sets, state-of-the-art effects, and professional sound and lighting that all provide an immersive, movie-like experience. It is definitely a journey that you will find nowhere else!
---
How Did We Get These Scores

---
Guest ReviewsGuest Average: 6.25 out of 10
R. Johnson – 8.5/10 – October 28, 2016Your night starts with a wait that is filled with actors walking around scaring people while …show more listening to live music. Then the haunted hayride winds it's way to the mansion. Inside things pop out and jump out at you. After making it through you have a haunted maze that has you twisting and turning trying to find the way out while being followed by or running into actors that have amazing make-up and costumes.
Caleb – 4/10 – October 15, 2017I had never been to Fright Farms but it had always been presented by friends and family as the …show more premiere Haunted Attraction. Upon visiting it I will say this was just not the case. While waiting in line I never once saw an actor trying to scare us. Once on the hay ride it was jam packed full of people and I was pretty much sitting on someones lap. The hay ride was not very scary at all. The scenes were gorgeous but the actors just did not scare you. Once dropped off we continued inside the house. Again gorgeous scenes but just not scary. Very few actors and many not seeming to try very hard. This brings me to the last part of the attraction which is the maze that is supposed to be very hard to navigate. This was not the case. It took my group and I around a total of three to five minutes to make it through the entire maze with only seekng two whole actors. Sadly to top it all of my friends told me at the end that the entire attraction, except for the maze, was the same as years past.
---
Past Awards
---
2022 Awards
Best Cemetery (Given by: Team Houdini)
---