Fright Farm – Full Review
Fright Farm is a Haunted Attraction located in Smithfield, PA.
2043 Springhill Furnace Road, Smithfield, PA 15478View All Details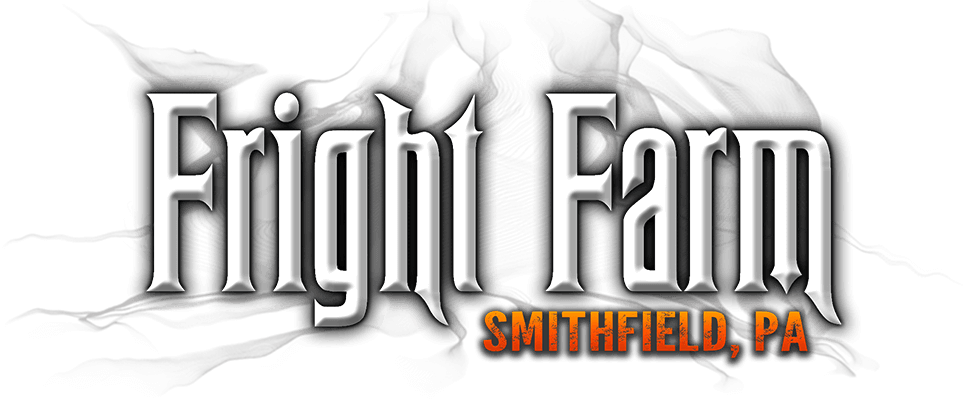 Features:

Free Parking, Restrooms/Porta Potties On-Site, Food/Concessions, Gift Shop/Souvenirs, Optional Games/Midway, "Hi-Tech" Attraction, You will NOT be touched, Original Characters, Uncovered Outdoor Waiting Line, Indoor/Outdoor Attraction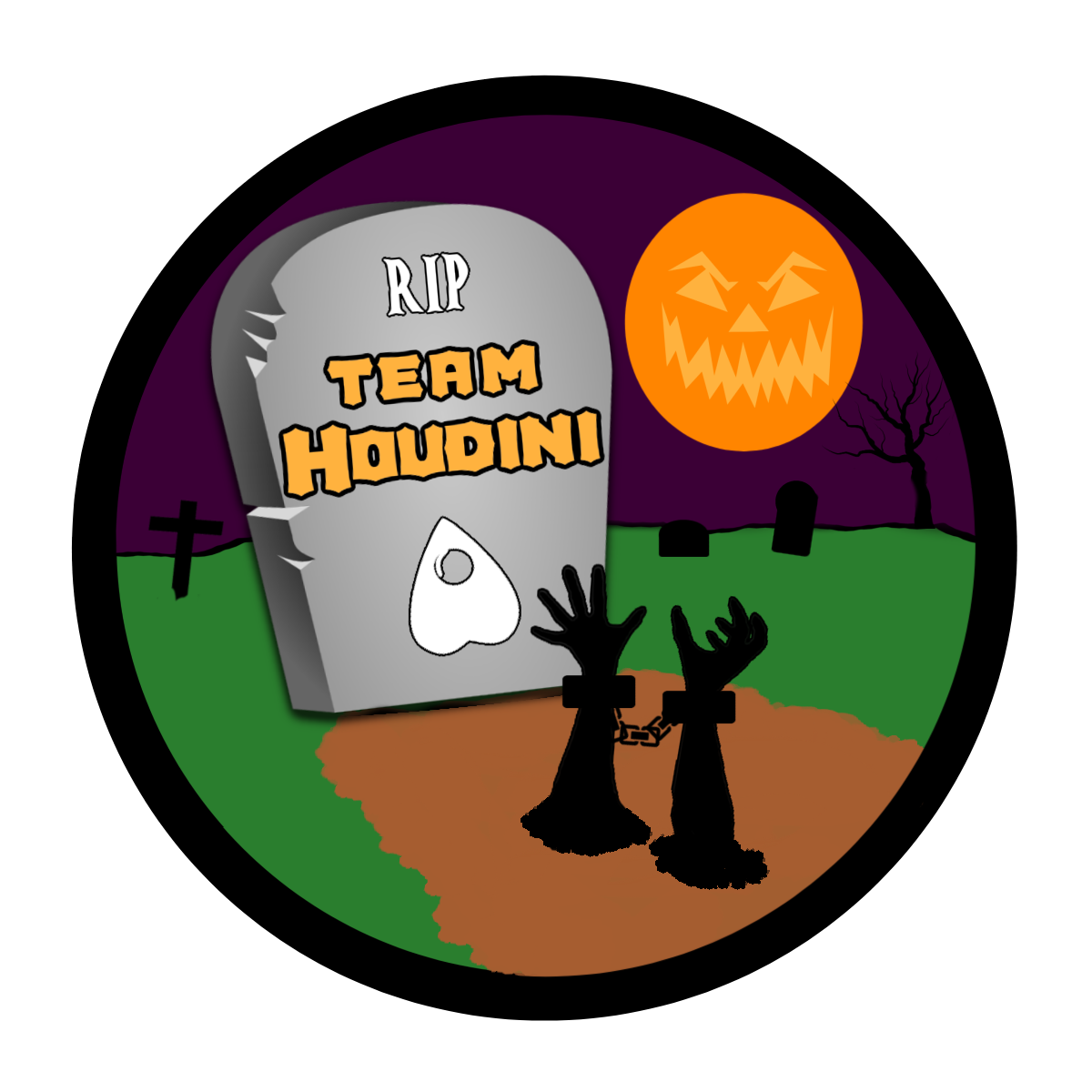 This attraction was reviewed on October 16, 2020 by Team Houdini.
How Do We Get These Scores?

Final Score:

8.49
How Did We Get This Score?

Summary:
Rich's Fright farm is celebrating its 31st year, which is a poetic achievement for a haunt. As with every other haunt, COVID has played a big role in this year's show, creating a completely outdoor excursion. Rich's is still offering its 'Hayride of No Return,' 'The Slaughter Grounds,' and 'Terror Maze.'
According to the large gatekeeper located outside the iconic Fright Farmhouse, 'For 30 years the powers of evil have converged on this land. The horrors inside of the mansion have become too great to contain. These portal creatures have come out to celebrate 31 years of horror. Welcome to 31!'
---
Cast: 8.44
How Did We Get This Score?

We were pleasantly surprised with this year's cast. Last year we noticed some issues with the performances of actors, just 'phoning' but it seems they have worked out the kinks this season.
As we rolled along chilly woods during the hayride, we encountered an assortment of performers. Grumpy graveyard ghouls, suicidal sinners, terrified town folk, insidious insects, a wretched witch, various victims, and a scintillating scientist, all performing a mix of shocks for the audience. Most scenes had at least one actor performing a skit as you moved along the narrative. We found two actors wandering the cemetery area. The actors did not say much they just followed along for a bit adding a bit of life, although ironic, to the scene. One was carrying a shovel which he banged on the wagon to provide additional menace. Another scene had a young girl getting ripped apart by a giant praying mantis insect with huge raptorial arms. Her screams and pleas for help felt authentic and not forced or monotone. The bug even moved suitably and seemed inhuman. An executioner type person was hanging a body by the church. Two men ran at us from a burnt car with real fire. One was carrying a gas can and was yelling, 'Who wants to die?!' They seemed a little 'out there' and his threats were convincing. Another man was deeply petrified warning us to, 'Leave while you can' before slicing his own throat. A creepy girl was playing with a jack in the box and just stared at us with a demonic look. A witch was standing by a fiery potion adding reality to the section as she asked, 'Who is joining me for dinner?' Some cool creepers in jack-o-lantern masks also invaded a harvest festival. We ran into two crazy leather face wannabes with chainsaws. They swung the chainsaws at the back of the trailer to terrorize the passengers as we made our way to 'The Slaughter Grounds.' Coming mere inches from our face, we could feel the heat from the motors.
One scene that seemed a little out of place was the girl looking for her grandmother. I think it was just to convey the town was under attack by monsters and to add some depth to the overall story. I could have missed something in the scene as well. Regardless, the girl and her grandmother both did a good job of acting, portraying a feeling of panic in the scene.
However, the best scene of the hayride was also the newest. An indoor section of the hayride provides a short skit with a scientist and a beauty queen/princess. The actor was lip-syncing to a prerecorded track, or at least it seemed. He did a good job but seemed a tad off. It provided additional info to the overall story and the '31' theme. The girl's screams of agony as she was being electrocuted were well executed, no pun intended.
As we reached the Slaughter Grounds walkthrough trail, we were welcomed by a strange person providing us the details and rules of the area. Throughout, we met a colorful cast. It was a mix of boo scares, interaction, and scripted dialogue. One of the first characters we came across was sharpening a large knife. As sparks shot off the stone, he was talking about what he would do if people walked up to his steps. A crawler zombie character skimmed across our feet quickly providing an unexpected scare. Another witch was located on the porch cackling while a girl that was lost in the cemetery kept frantically repeating, 'They are gone and not coming back.' Further in the cemetery, we found a spirit roaming back and forth. We also encountered 2 pig-headed individuals. We met several screamers that popped in and out of the bushes. A few actors were pretty close to our faces and provided some interesting interactions. A jovial clown provided the best interaction and off-the-cuff dialogue of the evening. As he approached, he asked us for change but we didn't have any. I told him maybe if he dances for us. He provided a little dance but I still did not have any change for him. I guess I got the last laugh.
We estimated 60 or so actors in total. Which is close to last year. The hayride provided the best acting overall, while the Slaughterhouse grounds provided the best scares and interaction. The maze fell a little flat for us with actors providing jump scares and others just blocking our path. One unexpected scare was from a girl hiding in a sheet in the center of the maze.
---
Costuming: 8.08
How Did We Get This Score?

With such a diverse cast, we also received diverse costuming. Most creations seemed original and their costume went with their character and scenes.
There were some impressive costumes that stood out to us. The insect had a large oval mask with big bug eyes, his arms poked out like giant claws from his tattered clothing. The scientist, in the portal scene, had an incredible mask. It was a bulbous head that appeared to have a very large brain, the skin looked stretched around it, and the eyes were melted into the mask. The princess in the scene also had an elegant white gown with a tiara. The jack-o-lantern demons had quite detailed masks as well. The ghost in the graveyard had on a beautiful fancy black dress. We saw two pig-headed masks, one looked pretty familiar and I believe this is the third or fourth time we have seen it this season. The second was more of a burlap style pig mask which I had never seen before and was happy to see some variety. Sticking with animal oddities we ran into a possum boy with a realistic furry mask. The clown, I convinced to dance, had a traditional clown costume but his mask was very twisted. He was bloody and his mouth was ripped open like a big smile, gruesome!
The rest of the cast had on par costumes all completed and fitting the theme or scene. Zombies looked like zombies, with ripped, ragged suits, and dark makeup on their faces. Witches wore all black with green face paint. Some unruly town's people were wearing jumpsuits, or your typical flannel and jeans. The chainsaw wielders were wearing flannels as well as skin-type masks which looked disgusting.
We felt the costuming was excellent; fitting each character and the theme, providing a deeper immersion, and bringing the story to life.
---
Customer Service: 9.15
How Did We Get This Score?

Plugging in Rich's Farm or Rich's Fright Farm into google maps pulls up the location easily. Links are also on their website along with plenty of other information. They are also heavy on social media, especially Facebook.
The staff was very helpful and friendly. The parking attendants did a good job of directing visitors. Everyone we dealt with including ticket sales, ticket takers, hayride attendants, food service, gift shop employees, and management were all super friendly and accommodating.
RFF is an all-outdoor event this season, and a heavy outdoor event on regular seasons, there will be uneven ground, dirt, and possibly some slippery areas (especially after rain). If you walk at a normal pace you should be fine. There also some dark areas and low areas so watch your heads.
Regarding COVID, RFF is implementing the following: all staff and customers are required to wear facemasks, hand sanitizer is located around the midway, no actor contact, 6 feet social distance, and those not feeling well are asked to stay home. We noticed for the most part these were being followed but social distancing on the hayride was not possible. However, with our masks, we felt comfortable proceeding. The inside gift shop and pizza shop were limited to 25 total people inside. We also noticed that there was a 'hang bar' to see who could hold themselves in a chin-up position the longest. This was sanitized between each person.
---
Atmosphere: 8.4
How Did We Get This Score?

There were some notable changes this season to the overall atmosphere due to COVID. The ticket booth is still located in the same location near the parking lot. Several lines direct you on what queue to stand in. As we made our way around the corner, the house that is generally glowing red in the distance was not illuminated the same this season. It was still lit up but it did not have the same pop as it used to. Another noticeable change was the 'Fest-evil Midway.' All the new Halloween themed games that they installed the last few seasons were no more, due to COVID. It was disappointing but understandable. They still had fires lit and live music on their stage, which gave it more of that party vibe than a haunting vibe.
They are utilizing an online format. Guests receive a number on their wrist band and when their number appears on the giant number sign, it's time to get on the hayride. This gives people the ability to relax, hang out, listen to the band, and get a bite to eat. Speaking of eating, they have exceptional pizza and the slices are huge (Trump voice). The biggest pizza slices I have ever seen.
With all the changes we were glad to see the return of the line/midway actors this season. Last year, there were none when we visited. As we sat eating our giant pizza slices and listening to the band, we watched roughly ten line actors interacting with different groups of people. The coolest was the blacked-out demon who was terrorizing those eating on the patio.
We also enjoyed the details in the pizza shop area. They had decorated the inside as a horror celebrity wedding. With awesome table placements and lots of Easter eggs for eagle-eyed customers. Pay attention to the names in the guestbook and the names on the table settings can you figure them all out?
---
Special Effects:

9
How Did We Get This Score?

Fright Farm has always done a great job of having excellent visual effects and despite COVID, this year is no different. There were some noticeable changes with the first being the wagon on the hayride. I guess technically it is no longer a hayride. Customers no longer sit in the hay on the wagon. Now they have rows of seats. We found this more comfortable and easier on my allergies. The odd thing is that we were all facing the rear of the wagon. It seemed a little odd but we did not notice a huge impact on the ride. The only place it seemed to lessen the effect of the hayride was through the drive-through vortex tunnel. Going through backward seemed to lose the dizzying effect. The wagon also had speakers on it that helped provide different sounds as we went through the scenes. The sounds ranged from background noises, crows, wind, owls, frogs, water, moans, cackling to musical scores. The quality was good and it was very effective. We also noticed the number on our wagon was '666'. It looks like the devil is in the details.
The majority of the scenes along the hayride were familiar from previous seasons with a few exceptions. However, a change in acting and storytelling made them feel new. We passed a variety of sets hiding in the dark woods. Hanging skeletons at gallows, large stone catacombs with flickering green lights, a cemetery with blue shades of lighting, a schoolhouse, a gas station with a burnt car with real flames, a small town, a witches den, a harvest festival with huge pumpkins, a fire station, and a vortex tunnel surround you as you make your way through the haunt.
The most noticeable addition was an inside section of the ride. The room had a platform area with a princess and a scientist type person. The room was a steampunk style room that enveloped us. The princess sat in an electric chair. The sound pushed his voice out to us mixed with the crackling of the electric chair. Fog poured out all around as well as a green laser. The effect provided a portal effect, which the scientist stated he was doing. This was an amazing scene and probably the highest tech they have in the haunt. It was very well executed. My only issue was it was very hard to understand the person speaking because of the other loud effects. As he is an integral part of the story, I hope they can make some adjustments. I did not hear it well enough to understand the story until I spoke with management. It could also be that I'm too old and can't hear.
The hayride, as always, provided great set pieces that give a sensation that you're in a real small town. The sound and lighting were fantastic and created a great blend of atmosphere that also provided a cool narrative.
Once the wagon arrived at the front of the house, we were greeted by a huge animatronic. I believe this is another new addition this year. He provided us additional information about this year's story, which coincides with the scientist's scene. The reaper like figure stands about 12 feet tall illuminated in a bluish-purple light. You can feel his deep, earnest voice in your chest.
As we walked up to the house, we could see the doors were chained shut but there was a demon trying to burst out as well as a dead dog. Normally this would be the entrance but not this year. This year we headed left along the side of the house which may have been the first time we went this direction. The trail had a few changes this year which gave it a fresh feel. A pair of monstrous arms reached to us through a blocked door. As we walked up some steps and on another porch outside the massive house we could see green lights singing from underneath the floor, another example of the attention to detail in the design of this haunt. An intense soundtrack was playing around the area along with other additional sounds fitting the theme. The cemetery area holds real tombstones. Along the side of the house, we met with a witch on the porch. Backlights provided a colorful glow to the scene. A door leading to the inside of the house looked like hot coals and fire. Fogged filled the path leading to a small mausoleum that held decaying bodies. A church area held large stone facades of churches with stain glass windows. A hearse was crashed near the church as well. Church bells rang out through the area as we made our way through. A larger mausoleum provided a very large sensation as we entered. To the left and right were chambers that looked like hallways. They helped hide a large puppet creature with skeletal features who would reach out and attack people. The butcher area had sounds of flies buzzing around the room along with the smell of rotting flesh and hanging body parts, it certainly provided a putrid experience.
The trail created a great ambiance with awesome sets, great lighting, and excellent sound. The amount of detail is incredible. Even after 31 years, you will find something new to look at.
The maze was the smallest of the three haunts. As we headed up the walkway to the maze I noticed that it was redesigned this year with an 8-bit video game feel. Think original Nintendo. 8-bit sound effects are playing before you enter and purplish lights illuminated the entrances. There are 3 paths to choose from. We did not realize it at first but we could have raced each other through the maze. Inside the maze, there is not much decoration it is essentially a blackout maze and an area with a fenced portion. At the beginning of the maze, some sensors go off when you go the wrong way. We found our way out pretty quickly. In the end, you are awarded a colorful photo op and some cool retro music of popular songs.
---
Theme:

8
How Did We Get This Score?

RFF's hayride is through the town of Rockwell. However, creatures have taken over the town during the harvest festival, caused by the opening of a portal that released all the demons from the house. This seemed to continue into the 'Slaughter Grounds' as well but a little more loosely.
---
Scare Factor:

8.48
How Did We Get This Score?

The hayride was not quite as scary as in previous years. This year actors were not allowed on the hayride, so we lost that intense interaction. The actors did do a much better job of acting this season. A few loud bangs and surprises on the hayride did cause a quick flinch here and there.
The trail is where the scares shined. As we navigated the trail the blend of the set design and the natural beauty of the landscape distracted us enough for plenty of the undead to get the drop on us. The actors did a fantastic job of hiding throughout the area until the right moment. The majority of frights are quick scares; they mixed boo scares, stalking, obstructing, crawling, perching, and comedy in their scares. We never knew where they were coming from. We would like to have seen more interaction and dialogue from the actors. The best interaction was with the clown who danced for us. As they had to reduce actor count due to COVID, the animatronics and puppets did a good job of filling in without feeling overly used. The traditional chainsaw finish was found in both the hayride and trail.
---
Entertainment & Value:

8.2
How Did We Get This Score?

Normally RFF has the longest haunt time of any haunt in the area at an hour-long, however as the inside was shut down this year, we clocked the total haunt time at 32 minutes. At $30 for general admission that is 1.06 minute per dollar of entertainment, a little bit higher than the average in this area. VIP is $60.
RFF has free shows and fires for patrons in the midway. You can get a bite to eat or check out the souvenir shop for some cool gifts. Hopefully, next season all their awesome games will return.
Even though some things are missing, RFF provides a great time. Although the haunt was shorter this year, I feel the overall quality and experience were better, especially the actors. It's not just the monsters that were transported this year. With dramatic sets, brilliant lighting, superior sound, intriguing details, and a gorgeous backdrop, it's the guests who are being teleported to a whole new world of organic horror.
---
How Did We Get These Scores

---
Guest ReviewsGuest Average: 6.25 out of 10
R. Johnson – 8.5/10 – October 28, 2016Your night starts with a wait that is filled with actors walking around scaring people while …show more listening to live music. Then the haunted hayride winds it's way to the mansion. Inside things pop out and jump out at you. After making it through you have a haunted maze that has you twisting and turning trying to find the way out while being followed by or running into actors that have amazing make-up and costumes.
Caleb – 4/10 – October 15, 2017I had never been to Fright Farms but it had always been presented by friends and family as the …show more premiere Haunted Attraction. Upon visiting it I will say this was just not the case. While waiting in line I never once saw an actor trying to scare us. Once on the hay ride it was jam packed full of people and I was pretty much sitting on someones lap. The hay ride was not very scary at all. The scenes were gorgeous but the actors just did not scare you. Once dropped off we continued inside the house. Again gorgeous scenes but just not scary. Very few actors and many not seeming to try very hard. This brings me to the last part of the attraction which is the maze that is supposed to be very hard to navigate. This was not the case. It took my group and I around a total of three to five minutes to make it through the entire maze with only seekng two whole actors. Sadly to top it all of my friends told me at the end that the entire attraction, except for the maze, was the same as years past.
---
Past Awards
---
2022 Awards
Best Cemetery (Given by: Team Houdini)
---