Fright Farm – Full Review
Fright Farm is a Haunted Attraction located in Smithfield, PA.
2043 Springhill Furnace Road, Smithfield, PA 15478View All Details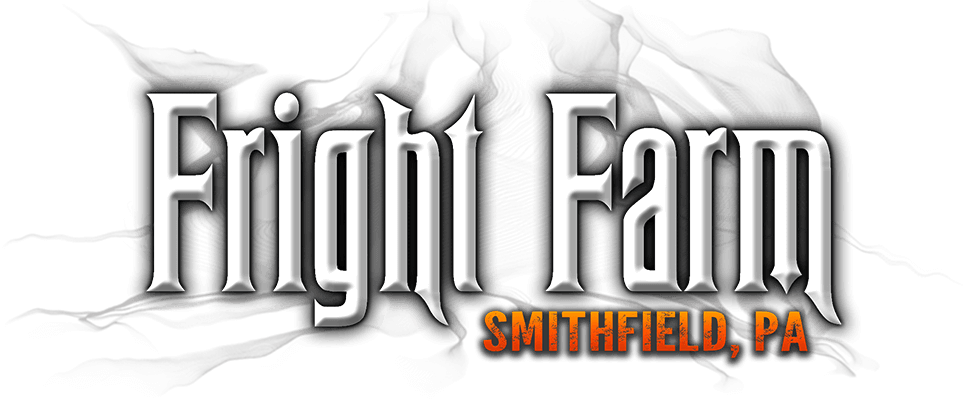 Features:

Free Parking, Restrooms/Porta Potties On-Site, Food/Concessions, Gift Shop/Souvenirs, Optional Games/Midway, "Hi-Tech" Attraction, You will NOT be touched, Original Characters, Uncovered Outdoor Waiting Line, Indoor/Outdoor Attraction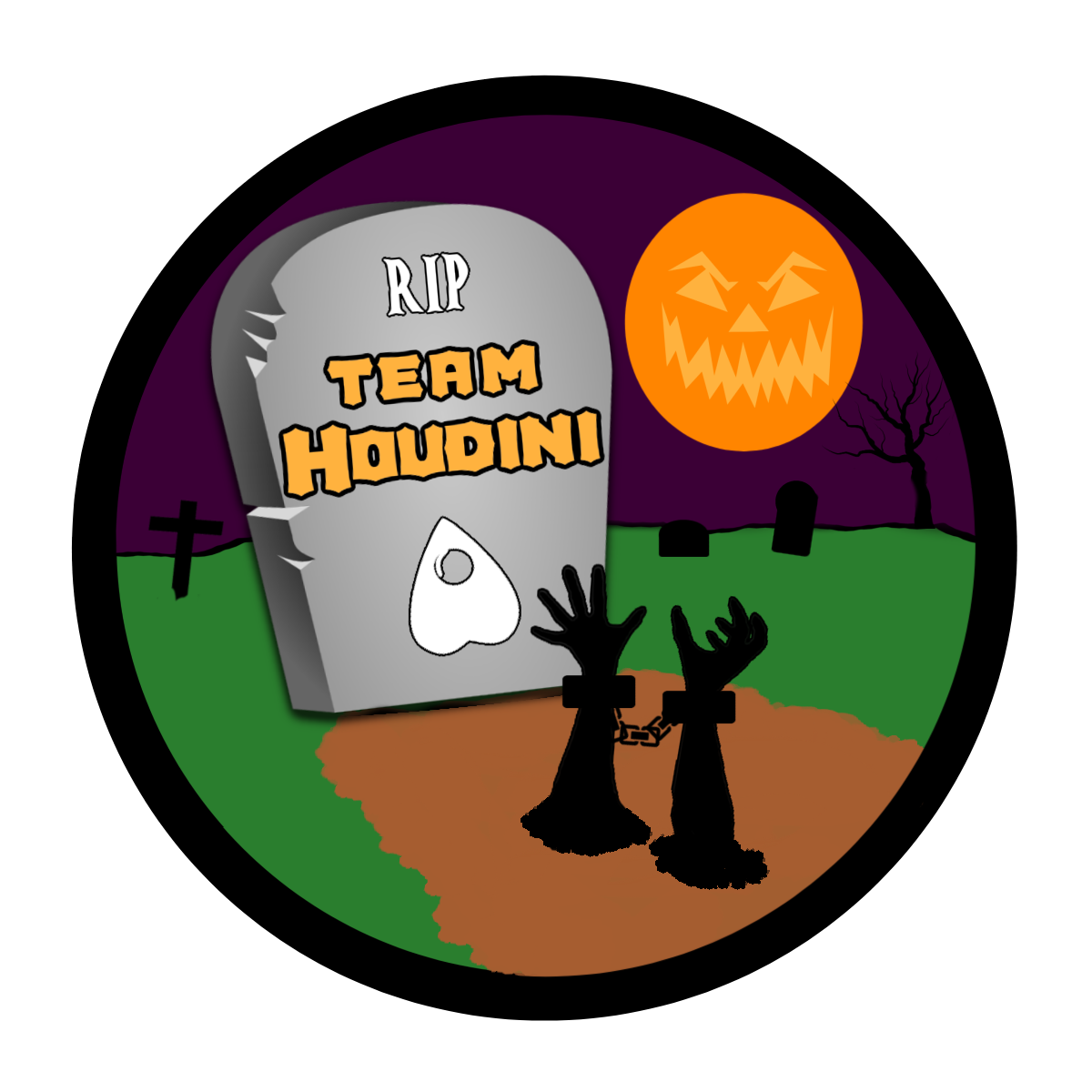 This attraction was reviewed on October 1, 2021 by Team Houdini.
How Do We Get These Scores?

Final Score:

8.43
How Did We Get This Score?

Summary:
Rich's Fright Farm is another longtime favorite haunt of mine/ours since the early 2000's, although it has been around since 1989. During the day it is a nursery and farm but as the sun sets the darkness takes control of the land waiting for their next victims.
Rich's adapted to last year's Covid constraints by switching to a strictly outdoor show but for this season Rich's is back in all its splendor. Offering all of its themes once again; Fest Evil Midway, The Hayride of no return, Frightmare Mansion (with three additional themes), and The Grounds (with three additional themes). This is 'Fright Farm: Aftermath.' A fitting title as aftermath means; a second growth crop, a consequence, or a period after a ruinous event. Take your pick, it all works. This season Rich's does feel like an 'I'm back!' moment.
---
Cast: 7.96
How Did We Get This Score?

Rich's is a large haunt and is home to many creatures, ghouls, and psychos. This year we uncovered 67 entities throughout the vast land. Most were believable but there were moments where the acting fell a little flat, everyone can't be a DiCaprio. (insert Leonardo DiCaprio pointing meme).
As we rode through on the wagon ride we were able to watch numerous scenes play out in front of us. There were the usual zombies coming out of the graveyard, hillbillies, and chainsaw maniacs, all stalking our wagon and were as interactive as possible without getting on the wagon. One female ghost did a great job of walking slowly with a limp, her head down, and her hair covering her face, this reminded me of a scene from 'The Haunting of Hill House' show. Throughout the hayride, we saw characters act out the seven deadly sins. We saw prideful characters, a greedy character, a character who wanted food, one who could not move, two prom queens arguing to convey envy, and a promiscuous woman trying to lure us on a date. All did a good job of playing their part.
In the walkthrough, there was an assortment of performers. The sewers had dead workers popping in and out of walls, specters, and mean groundskeepers roamed the hallow grounds. The 'Slaughter Grounds' had an abundance of chainsaw wielders and a swamp creature that provided some dialogue to us by telling us to 'leave her swamp' and that we 'looked good enough to eat.' The Frightmare Mansion harbored, just about anything including ghosts, priests, clowns, and a burlesque character who at first appeared to be a doll and did not move, then silently followed behind us.
There was a mix of jump scares, stare downs, stalking with minimal dialogue. We would like to have had a little more interaction with the staff. The acting felt like a good match for the scenes where it occurred. We did encounter a spot or two where it felt like some time had passed with no actors. However, for the most part, we enjoyed this year's cast.
---
Costuming: 7.95
How Did We Get This Score?

Costumes seemed to fit most areas but were not a huge standout. Many characters wore flannels and jeans; typical farm wear. The zombies on the hayride wore raggedy clothing, sometimes a baggy shirt, and had some face paint. Some of the hillbillies with chainsaws had bloody pig masks on and flannel shirts. The ghostly woman mentioned walking behind the wagon wore an all-white dress that gave a flowy, spirit-like appearance. The sewer workers had on blue jumpsuits and white makeup. The 'lust' character wore a red dress to entice her victims. One character in the walkthrough had a vampire costume and face paint that made their skin look pale. The old-school black hoodie made an appearance on one character. It was hard to tell if he was part of the haunt, but he did have some black makeup on to make his face look dirty. In the swamp area, a character was in camo to help him hide in the bushes.
The more detailed costumes included the two clowns in the mansion; one wore white with black polka dots and the other was dressed in brighter colors but had a creepier skin peeled mask.
We feel the costumes fit but would have enjoyed a little more attention to detail to help flesh out the characters better and provide a deeper suspension of disbelief.
---
Customer Service: 9.15
How Did We Get This Score?

Plugging in Rich's Farm or Rich's Fright Farm into Google Maps pulls up the location easily. Links are also on their website along with plenty of other information. They are also heavy on social media especially Facebook.
The staff was very helpful and friendly. Parking attendants did a good job of directing visitors. Everyone we dealt with including the ticket sales, ticket takers, hayride attendants, food service, gift shop employees, game hosts, and management were all super friendly and accommodating.
RFF is an indoor-outdoor event so there will be uneven ground, dirt, and possibly some slippery areas (especially after rain). If you walk at a normal pace you should be fine. There are also some dark areas and low areas so watch your heads.
RFF is following local guidelines for Covid. Hand sanitizing stations are still around the area. They are also limiting the number of actors per area and during dress and makeup.
---
Atmosphere: 8.6
How Did We Get This Score?

The atmosphere has a party vibe. This season the games are back and there are more than ever before. A total of 10 games await, at an additional cost. Most have a haunting theme but not all. There are 3 mini escape rooms, ax throwing, bottle breaking, buried alive, batt toss, human operation, spin the wheel, and more that surround guests. As always there is live music. There's a fire pit and concessions too. We also saw some line actors out and about. They also have plenty of treats to eat and a huge gift shop.
It was nice to see the Fest-Evil back this season it helped with the atmosphere.
---
Special Effects:

9.09
How Did We Get This Score?

During the hayride, the soundtrack is played through a speaker on the hayride. Additional music and sound effects all added to each scene as we progressed through the town. The barns have their intense sound effects such as the 'Sweet Home Alabama' scene. This along with the flashing lights provided an intense experience.
Most of the sets on the hayride felt familiar. We visited a gas station, cemetery, a church, and even a hotel or brothel (I'm not sure what it was). We also saw signs that mention each deadly sin. Still one of the coolest special effects is when a guy cuts a girl with a chainsaw and blood squirts the wagon. Each set has professional lighting giving it a distinctive finish.
The walkthrough section is where Rich's Fright Farm shines. The set design is incredible. The new sewer section looks and feels like a real sewer; stone and brick line the claustrophobic tunnels, blue, red, and yellow lights illuminate the area, pipes run all around the walls, and fog spills out along the ground. Rat squeaking fills the air along with a horrible scent. Your sense of sight, hearing, and smell will be attacked. I was disappointed there were no Ninja Turtles in these sewers.
After emerging from the bowels of the sewer we were back outside heading to The Grounds. I noticed a new lighting system they have that creates an ultra-realistic thunder and lightning effect. This was synced with the lanterns along the walkway that would turn off. This enhanced the already excellent cemetery which also received new stone mausoleums. I would have to say this is the most realistic cemetery set I have seen.
The new fence area in 'The Slaughter Grounds' provided a disorienting effect using strobe lights. This is also one of the loudest and most hardcore parts of the show. It is not for the faint of heart.
Back inside the house the details continued, the kitchen looked a mess and smoke came out of the oven to make it appear as though it was left on. The secret path through the refrigerator is still a cool trick. A new spin on a fog swamp was quite interesting, by mixing the heights of the lasers and angles it was a whole new dimension. It felt as if you were in different levels of water. The clown room felt like you were in a carnival. One area filled with the blue fog made it hard to see but was an original technique. Usually, spiral tunnels don't bother me but this made me dizzy or maybe it was the muscle relaxers (still dealing with those bulging discs in my spine) either way it was disorienting. The smell made its appearance, can smell make an appearance? The smell made itself known several times. In 'The Slaughter Grounds' one area smelled like decaying flesh, another area smelled like farm animals, and in the clown section, it smelled like cotton candy.
The combination of highly detailed sets, realistic lighting, great sound effects, and scents provided one of the best immersive experiences in any haunt we have experienced.
---
Theme:

8.49
How Did We Get This Score?

Enjoy a scenic tour of Rich's countryside' just joking this is the terror-filled 'Hayride of no return.' If you are lucky you will arrive at Frightmare mansion and that's just the beginning.
Frightmare mansion returns in all its glory' or gory, after last year's Covid interruption. This year it offers three sub-themes; explore the abandoned tunnels, haunted rooms, of the recently uncovered 'Ruins', navigate the treacherous rat-infested 'Sewer' underneath the primitive and ancient horrors of 'The Farmhouse.'
Last but not least is 'The Grounds' also boasting three individual themes; 'Hallow Grounds' ghastly ghosts chase visitors from their resting places into the arms of the hungry Hellbillies at 'Slaughter Grounds.' Don't get excited when you reach 'The Swamp' there is no safety to be found.
Each area fits the theme listed precisely leaving little guesswork.
---
Scare Factor:

7.97
How Did We Get This Score?

Rich's focused mainly on boo scares. Going for the classic and simple gotcha moments. The actors would pop out and scream or rev a chainsaw. Some provided menacing stares, while others would follow the customers.
The slaughterhouse provided the most intense and in-your-face scares while the rest of the cast were not as aggressive. There was some creative dialogue in the hayride scenes but it did not transfer to the rest of the haunt. The finale for the hayride was a mix of a pyrotechnic show and a rotating tunnel we rode through, again these tunnels were effective at making me so dizzy. The pyrotechnics got mixed reactions from our team and others. A small finale was at the end of the walkthrough.
---
Entertainment & Value:

8.57
How Did We Get This Score?

Rich's Fright Farm offers multiple days with individual times and ticket pricing for each day. They are open in October on Thursdays and Sundays from 6-9:45 p.m. General admission tickets are $20 and VIP are $50. Fridays and Saturdays from 6-11:30 p.m. General admission tickets for Fridays are $30 and VIP $60 and Saturdays are $35 for general admission and $65 for VIP.
With a general admission price of $35 and a total time of 56 minutes that put the minutes per dollar at 1.87, which is slightly above last year's average of 1.27. This is also higher than the average we see most often. Included in general admission are live bands and performers in the Midway. Games are an additional fee, as are some delicious delicacies, (I always have to get the pizza slice that's the size of my torso) and a huge gift shop is available.
Rich's Fright Farm provides one of the longest walkthroughs in our area at nearly an hour. Not only do they provide one of the largest experiences but one of the most detailed and cinematic experiences around. This is why I have highly recommended Rich's Fright Farm to friends and followers for the past 19 years. Definitely worth the trip.
---
How Did We Get These Scores

---
Guest ReviewsGuest Average: 6.25 out of 10
R. Johnson – 8.5/10 – October 28, 2016Your night starts with a wait that is filled with actors walking around scaring people while …show more listening to live music. Then the haunted hayride winds it's way to the mansion. Inside things pop out and jump out at you. After making it through you have a haunted maze that has you twisting and turning trying to find the way out while being followed by or running into actors that have amazing make-up and costumes.
Caleb – 4/10 – October 15, 2017I had never been to Fright Farms but it had always been presented by friends and family as the …show more premiere Haunted Attraction. Upon visiting it I will say this was just not the case. While waiting in line I never once saw an actor trying to scare us. Once on the hay ride it was jam packed full of people and I was pretty much sitting on someones lap. The hay ride was not very scary at all. The scenes were gorgeous but the actors just did not scare you. Once dropped off we continued inside the house. Again gorgeous scenes but just not scary. Very few actors and many not seeming to try very hard. This brings me to the last part of the attraction which is the maze that is supposed to be very hard to navigate. This was not the case. It took my group and I around a total of three to five minutes to make it through the entire maze with only seekng two whole actors. Sadly to top it all of my friends told me at the end that the entire attraction, except for the maze, was the same as years past.
---
Past Awards
---
2022 Awards
Best Cemetery (Given by: Team Houdini)
---