Fright Manor – Full Review
Fright Manor is a Haunted Attraction located in Indianapolis, IN.
350 Anniston Drive, Indianapolis, IN 46227View All Details

Features:

Free Parking, Restrooms/Porta Potties On-Site, Food/Concessions, Gift Shop/Souvenirs, "Old-School" (Low Tech), You will NOT be touched, Movie Characters, Original Characters, Uncovered Outdoor Waiting Line, Indoor/Outdoor Attraction, Family Friendly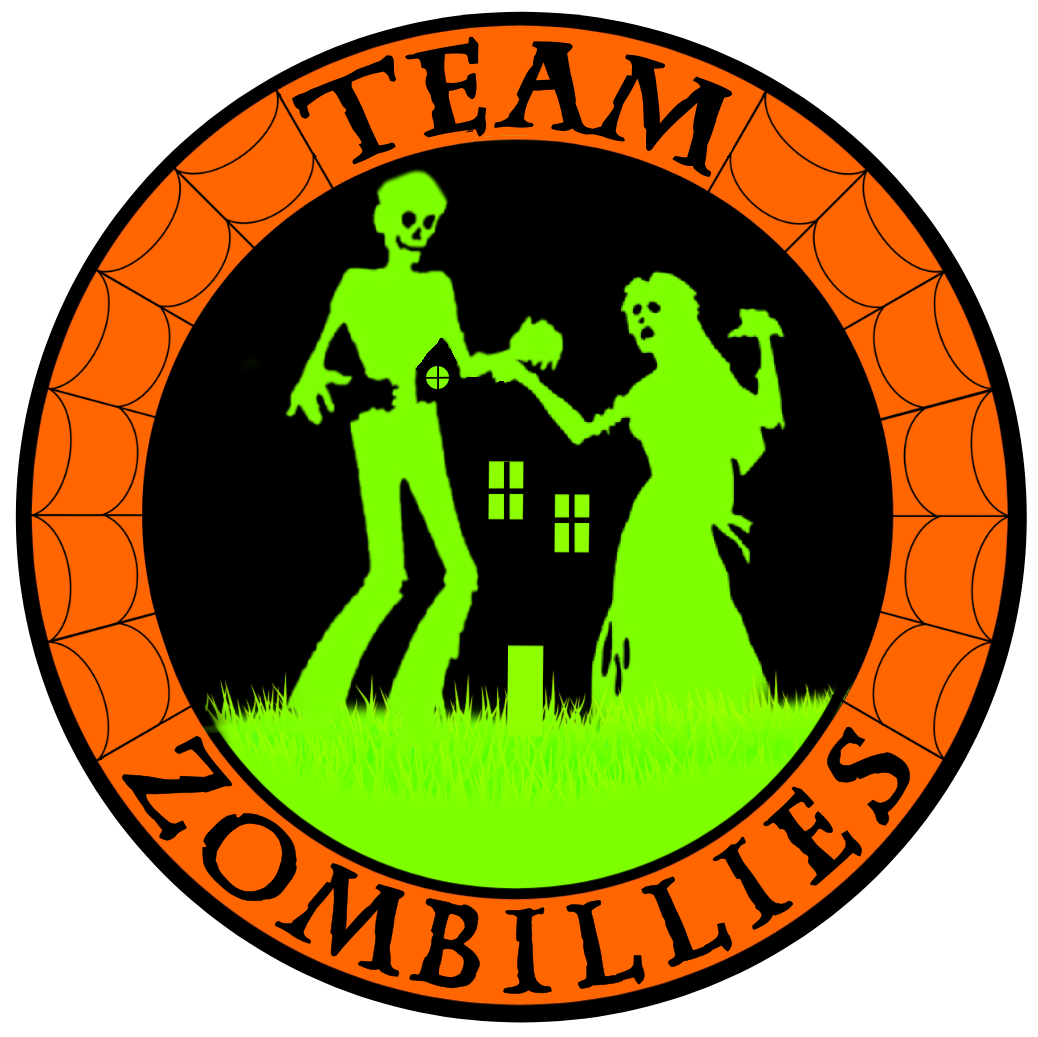 This attraction was reviewed on October 5, 2018 by Team Zombillies.
How Do We Get These Scores?

Final Score:

7.63
How Did We Get This Score?

Summary:
Fright Manor (FM) has been a staple to the haunted house community in the Indianapolis area for many years. For 2018, they are returning to one of their previous locations at the Southport Little League Baseball Field. That also means that the entire haunt has been completely redesigned! With only a few months to set the entire haunt up, they were able to put together three different attractions at this single location!
The first attraction is Camp Apocalypse, an overrun military base. What is waiting for you behind each corner? Super-soldier zombies! The second haunt is Chaos where anything you can think of when chaos comes to mind is in there and it's been cranked up and turned upside down. Lastly, folks will journey through Psychomanthium, a fast track to Hell that will take you through areas inhabited by well-known murderers and madmen!
For those who love to visit an actor-driven haunt with plenty of old-school ideas and scares, Fright Manor should be on your list this season!
---
Cast: 8.25
How Did We Get This Score?

FM's crew made it very apparent that they love what they're doing. Despite it being hot and humid during our visit, they were all energetic and eager to entertain. There were also a lot of them – spaced out evenly to keep the action flowing consistently and they all stayed in character as they should have.
The super-soldier zombies in Camp Apocalypse were certainly a rare breed; they still had human tendencies allowing them the ability to talk among other things. They were fast and lively (in a mutated zombie sort of way), chasing us through the haunt and climbing up high on fences. They could also operate chainsaws and, while doing so they were slinging them around about as close to us as they could get!
The other two attractions had a very wide variety of killers and madmen. Some of them were extremely unique characters only found at FM, such as Rodney (Ronald McDonald's brother-in-law). He was definitely very entertaining and, at one point, he loudly exclaimed to his friend Bertha, 'These kids just wanted a crappy meal!' Their signature Grinder gets more skillful at planning his kills each year. Although quiet, the scarecrow was physically interactive with us and did his best to be intimidating. Others came at us with vengeance as well, including the guy in the orange prisoner jumpsuit who lunged over walls to get to us, another that wanted to play 'hide and kill,' and a guy that threatened to send us to Hell for 7 minutes in an electric chair! Lastly, we can't forget to mention the clowns for keeping things fun and' well' 'interesting' for most of the tour!
We also want to note that each of the 'greeters' for the attractions (not to be confused with the old people at WalMart), especially the witch and the black robe-wearing actor at the entrance to the Camp, were entertaining and remained in character for the duration of our waits.
---
Costuming: 7.98
How Did We Get This Score?

Each of the monsters at Fright Manor were decked out from head to toe with their own unique costumes. The soldiers in Camp Apocalypse had appropriately donned camo uniforms, featuring bloody wounds and other makeup to highlight their rotting facial features. Other highlights included Freddy – most notably for his high-quality mask and glove, the scarecrow and his unique burlap mask, 'Grinder' for his highly-detailed costume and 'sparky' weapon of choice, the butcher and, of course, Rodney and his familiar red and yellow clown attire – just don't mistake him for his friendlier brother-in-law!
Overall, the costuming here was actually pretty respectable! We took note of many improvements this year, including details that extended down as far as colored contacts, dreaded hair, unique accessories and a few iterations of well-applied makeup and prosthetics. Some of them weren't as easy to spot the details of, due to the darker places we found them in, but once they appeared to us in some light, we were able to get a better look at the quality. We wouldn't quite put them on the level of 'movie quality' just yet, but the only really generic piece we saw was the simple black robe worn by the rule-giver to Camp Apocalypse. We can't wait to come back next year to see if they can evolve their costumes even further!
---
Customer Service: 9.55
How Did We Get This Score?

Finding the attraction was very easy and our trusty GPS took us right there. As we neared the baseball field, we noticed one of FM's creatures standing at an intersection waving a baseball bat and a haunt sign from the sidewalk. It's been a while since we've seen this tactic used, so we're sure plenty of people's attention was caught as they drove by! More 'Fright Manor' or 'Haunted House' signs guided us at each of the intersections that followed and at the entrance to the parking lot, which served well to make finding the place a no-brainer. Plenty of staff with lighted wands waved us into the free parking lot, which was very large and well-lit.
This was our first time attending FM at this location, so once we parked, we continued to follow additional signs that led us right to where the haunting began. Getting around the property and to the ticket booth was fairly easy, but we aren't sure if we would've found where to go from there without the help of the friendly staff members and security personnel.
There is some uneven ground and ramps along the route, so be sure to watch your footing. Other than that there was one place that we were made to get down and crawl on all fours, but there's also a bypass right next to it in case you aren't physically able to pull that off.
A fortune teller/tarot card reader plans to be on location each weekend. We had our cards read by her (outcome sounded good) for $10. She can also do pendulum questions for $1 each. The ticket booth shares the same space as the concession stand this year, so don't forget to grab a bite to eat while you're there!
---
Atmosphere: 6.75
How Did We Get This Score?

FM takes place in and around the buildings at the local little-league baseball field. As we made our way between the local youngsters' established battle grounds, we found multiple, wooden, hand-painted signs that weren't referring to baseball, so we continued to follow them. As we got closer to the building, we could hear some eerie sounds and saw some Halloween decor and animated props decorating the building. A large haunt sign was off by itself, accompanied with more horror decor that made for a great photo opportunity.
Although it was very obvious that we were at a ballfield, the culmination of dark-humored signs, decor, and Freddy Krueger's presence in the queue line helped in preparing us to enter. As we waited our turn to face the zombies, we passed a short wall that was industrially-decorated, could hear some of the monsters growling and snarling, and also heard some hard rock music echoing from inside that kept up our anticipation to enter. We will say that they do try to put on a good front for the attraction that alludes to the killers within! Just when you think it's safe to go to the ballfield…
---
Special Effects:

6.41
How Did We Get This Score?

Fright Manor is primarily an 'open-air' attraction, meaning they've constructed their rooms with walls – but no ceiling – in an outdoor area. However, they did have some coverage and tents to help protect things from the outdoor elements. They also have an extremely-limited time to build their attraction before the season begins but the monsters and props within are good at stealing their customers' focus, making it harder to find time to worry about everything around you.
A large variety of static props and old-school effects were encountered within the twists and turns of the three attractions. The haunt is mostly actor-driven but the monsters know how to operate the effects around them. Some of the scenes were, admittedly, not as elaborate or detailed as the rest, but for the short time frame they're given to bring the haunt to life, we were excited to see how much they'd accomplished!
Some of the scenes we encountered included places you'd expect to see inside a military base, such as a makeshift post-apocalyptic obstacle course, along with areas filled with LOTS of dead bodies and dismembered limbs, a graveyard, rooms full of coffins, a boiler room, and even a workshop! Most of them were reminiscent of what you'd find in a classic haunted house with lots of differently-themed areas.
Some of the stand-out effects that we came across include a skeleton that was frantically shaking its cage, trying to get out, a large drill bit protruding from a torso, loud metal music, a bloody mary mirror, a floating body, a claustrophobic passageway, 'Cry Baby Bridge,' and strategically-placed pin lighting that helped focus our attention on the main attributes of each scene. Lots of large animatronics are in place throughout the haunt, including an attacking wolf, writhing bodies, lunging skeletons and more, but some of the bigger ones weren't working on the night of our visit (though, we assume these will likely be repaired sometime soon after this review is published). Most of the music was heard in one area and within the adjacent scenes, but the majority of the sounds came from things the actors were doing themselves or some of the props, such as sharpening a metal blade, a talking doll, growls of multiple chainsaws, sinister laughs, a barking dog, hitting weapons on objects and at one point, Freddy did something to the metal boiler in his room that we swore we felt through the ground!
---
Theme:

7.5
How Did We Get This Score?

FM is broken down into three different attractions and at the head of each one, a costumed staff member explained the theme to us before we entered (except for Psychomanthium). More information on each of them can be found on FM's website, as well as below.
The first attraction we embarked on was Camp Apocalypse. Housed within were the leftover remains from a government-operated military base that started doing experiments on soldiers back in 1982. They wanted to have the best of the best military on Earth, so they created a new drug that would turn their warriors into 'super soldiers.' But' as it turns out, there was a side effect to this drug. At first, they thought it was harmless, but as they looked further into the possibility of an army that couldn't be killed, they realized it was too late. They had all been mutated into' something different… and there was no way to bring them back. The barracks looked abandoned, but upon further inspection, we found ourselves surrounded by super-soldier zombies that were mighty hungry! While trying to survive navigating from one end to the other, we came across many different areas that could be specific to a typical military facility, such as an obstacle course, a bathroom, and other marked areas.
In Chaos the lady at the door warned us that everything we've ever thought would be in there, but it was all turned upside down. Their website warns that there's complete disorder and confusion. If it could go wrong, it does, and it goes deadly wrong! We can definitely agree that things were going wrong in there. There were also a lot of body parts to prove it!
Psychomanthium takes you through the depths of Hell where the dead have been conjured. We were familiar with this attraction as it's a returning haunt from their previous location. Although the witch at the entrance didn't explain this theme to us, before sending us off, she did yell at us, 'Have a wonderful time and go to Hell!' Inside, we met some of the most vile beings on the property. We came across some very familiar faces inside, including Michael, Jason and Freddy, that are all obviously psychotic. We mean, come on now, how many people have each of them killed? Add the familiar faces to some of FM's very own psychos and you've got customers flying out the exit!
---
Scare Factor:

7.54
How Did We Get This Score?

Each section of FM provided a different variety of scares to our group and, it seemed the further we progressed, the more mischievous and meaner they got! They also did their best at targeting each of us evenly, but the person in the front still received more of the initial startle and jump scares. Many of the frights were actor-driven and old-school scares, which is something FM has always been good at providing. Just when we thought there was no way they could scare us with a bathtub, they quickly made us eat our own words!
One of the first things we noticed was that some of the characters were carrying weapons around, getting them as close to us as they could, including electric and real chainsaws. They also threatened to help us dig our own graves while they struck metal shovels on things. At times our journey got very dark and a creepy actor was able to take advantage of that by utilizing metal chains and, after he initially scared us, he snuck up behind us and got us again! Additional arrays of scares included a sudden blast of air, a tight tunnel, a vibrating floor, many loud noises, good hiding spots, and sparks flying at us!
We must make note that one of our favorite scares actually didn't involve much at all. There was a woman dressed in black sitting on a mattress on the ground and, upon approaching her, she warned, 'The lady behind you told me I can't talk to strangers.' When we slowly turned to look behind us, of course, we couldn't see anyone there! At the finale of the attraction, we were tag-teamed by an aggressive chainsaw assailant and the man with the grinder. We had one behind us and, when we made our way around another corner, the other one was waiting on the other side! Needless to say, one group members quickly slipped away and left the other one stuck in between the two to die! We'll give you a hint, the husband of our group left his wife to die!
Oh yea, kudos to Michael Myers for remaining absolutely still until the perfect moment to strike!
---
Entertainment & Value:

7.35
How Did We Get This Score?

General admission tickets to all three attractions are priced at $20.00 each. The proceeds from the haunted house fundraiser go towards the maintenance of the baseball league, so you're supporting a good cause when getting your scare on here this season!
The total tour times for our group may vary from yours, but we were fending for ourselves in Camp Apocalypse for 3-1/2 minutes, trying to escape from Chaos for 8-1/2 minutes and avoiding getting our heads chopped off in Psychomanthium for another 7-1/2 minutes. Overall, we spent 19-1/2 minutes inside, bringing their MPD (minutes of entertainment per dollar spent) to 0.98, which is below the average we've seen most often. They do offer many different discounts on various nights, so be sure to check out their website before you go. We were also told at the entrance that you should keep your ticket stubs for potential discounts!
The queue line entertainment consisted of interactions with several characters as we mentioned above. Freddy was seemingly everywhere and assured us that he was responsible for getting us from point A to B (he wanted to make sure we didn't wake up) and Chuckles the Clown came out and showed us his jack-in-the-box while we waited between attractions. As we stood waiting in line at the entrance, the robed fella tried his best to keep everyone in line entertained, but we didn't notice anything else to keep guests busy and help pass the time while we were there (it was early in the night though).
We were happy to be able to visit Fright Manor in their new location this season. For those of you who are returning visitors, you will still find many of your favorite surprises here! For those of you that have never been, you're in for an old-school-scare style treat' or a McNasty if they have any left over!
---
How Did We Get These Scores

Promo Images:
Click to Enlarge
---
Guest ReviewsGuest Average: 10 out of 10
Andrea Cox – 10/10 – October 23, 2015Best, scariest, fun, shocking.
---
Past Awards
---
2018 Awards
Memorable Moment - Rodney McDonald (Given by: Team Zombillies)
Actor Shout Out - Freddy Krueger - Justin Danz (Given by: Team Zombillies)
Actor Shout Out - Grinder - Jason Baker (Given by: Team Zombillies)
---
2017 Awards
Scariest Old-School Effects (Given by: Team Zombillies)
---
2016 Awards
Scariest Old-School Effects (Given by: Team Zombillies)
Actor Shout Out Award - "Damien the Clown" A.K.A Aaron Mason (Given by: Team Zombillies)
Actor Shout Out Award - "Freddy Krueger" A.K.A Justin Danz (Given by: Team Zombillies)
Actor Shout Out Award - "Grinder" A.K.A Jason Baker (Given by: Team Zombillies)
Actor Shout Out Award - "Lust Lady" A.K.A Charity Brewer (Given by: Team Zombillies)
Actor Shout Out Award - "Torture Girl" A.K.A Kayelynn Woodlock (Given by: Team Zombillies)
---