Fright Manor – Full Review
Fright Manor is a Haunted Attraction located in Indianapolis, IN.
350 Anniston Drive, Indianapolis, IN 46227View All Details

Features:

Free Parking, Restrooms/Porta Potties On-Site, Food/Concessions, Gift Shop/Souvenirs, "Old-School" (Low Tech), You will NOT be touched, Movie Characters, Original Characters, Uncovered Outdoor Waiting Line, Indoor/Outdoor Attraction, Family Friendly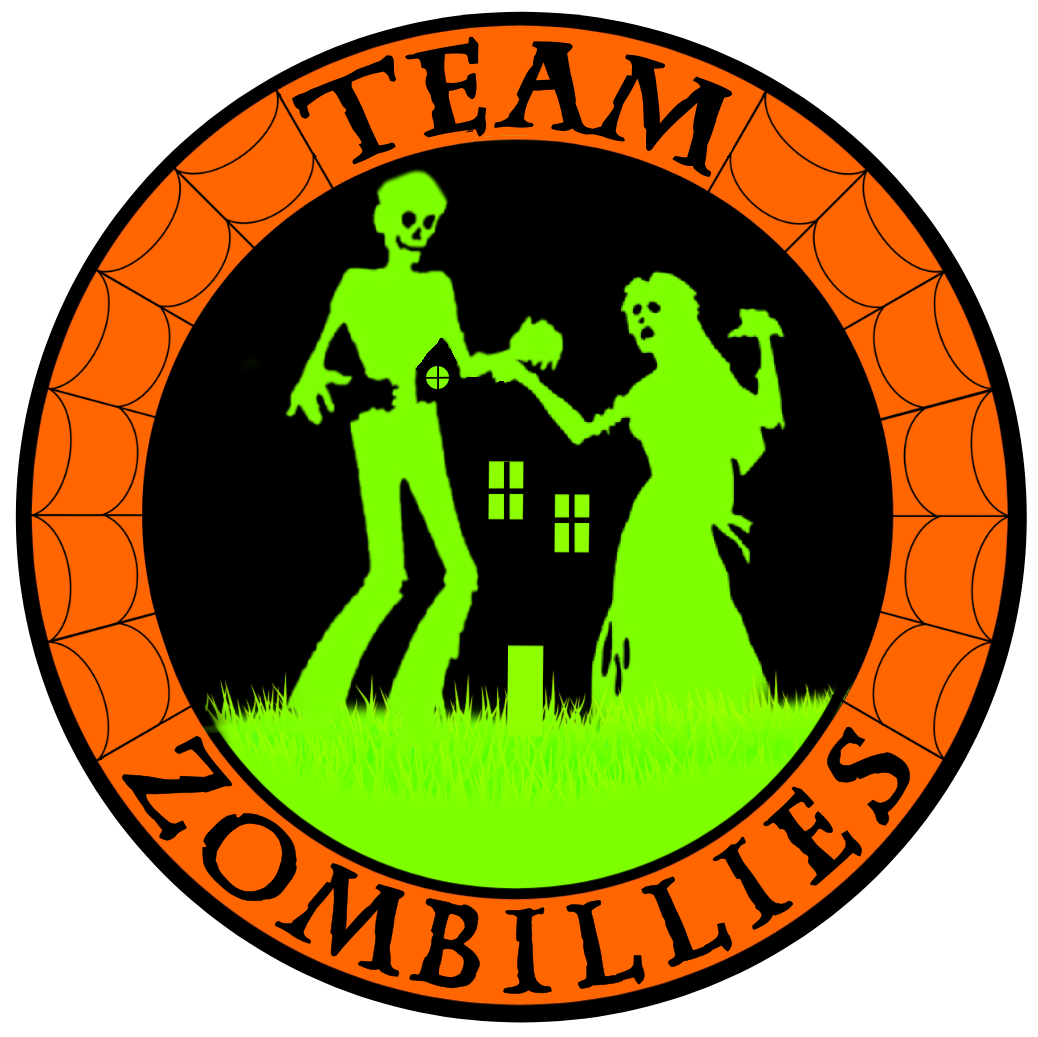 This attraction was reviewed on October 5, 2019 by Team Zombillies.
How Do We Get These Scores?

Final Score:

7.59
How Did We Get This Score?

Summary:
Fright Manor is a 37-year veteran of the Indianapolis haunted house scene and they're back for their 2nd season at their original location: the Southport Little League Baseball Field. Featuring 3 consecutive classic-style 'old-school' attractions, these boils and ghouls have a lot of tried-and-true tricks and tactics in store for you that are sure to send guests home with plenty of frights! What's better? Proceeds from the haunt go back to the ball field to help maintain the league for the community.
This year's 3 attractions are Portal to Hell, Mania, and Deranged Deception. To quote Fright Manor's website, 'you WILL fear evil, explore the inner demons of Southport, and grind your way past the creepy killers that infest Manor House.'
Oh' and beware of the junkyard. They say group members and empty barrels have been coming up missing, and there have been sightings of barrels floating down the White River recently…
---
Cast: 8.08
How Did We Get This Score?

Fright Manor most effective frights are definitely derived from their actors. Some of their dialogue was a bit dry at times, but it also added to the 'classic' feel of the haunt. One of the doctors, for example, made a witty comment about him not caring about how we paid, as '[he'd] take Obamacare!' before slinging a slew of blood (water) on us. Though, we did find it odd that our first encounter with him was in the outdoorsy-looking werewolf scene.
Mary, Mania's resident woman of ill-repute, served double-duty by offering us her 'services' at one point, then filling in the role of Bloody Mary once we chanted her name 3 times in the following scene. Way to improvise! Another actor (we think his name was LeRoy?) was also a stand-out that dropped in on us from time to time' literally plummeting from the tops of the walls and down into the scenes with us every few minutes.
Perhaps the most interactive character, however, was 'Grinder.' As we entered his scene, he was actively sawing up a human torso with a circular saw. He motioned for one of us to assist him with prying out an organ with a pipe wrench protruding out of the chest cavity! Of course, we had to oblige. He then handed us the crimson Crescent wrench and the newly-removed organ. Thanks!?
A dynamic duo that can't be ignored were Twinkles and Chuckles, Fright Manor's calamitous clowns (sorry chainsaw guys at the end' You guys were good too!). Twinkles excitedly greeted us into their scene and then she sang us a lovely song about burying us deep in the ground.
At one point, you 'may' cross paths with an iconic horror movie villain as well. We'll narrow it down for you' he never talks and slowly stalks you everywhere, and no matter how fast you run, he'll always be waiting around the next corner. (Wait' we just described about 90% of them, didn't we?)
---
Costuming: 7.53
How Did We Get This Score?

In addition to being one of the most interactive, Grinder was also sporting one of the most elaborate costumes of the tour! His mask and attire were well detailed and several layers were used to give the appearance of realistic functionality in his workshop.
Chuckles, Twinkles and the purple-haired clown also appeared to have some of the stand-out looks of our visit. Their bright, multi-colored clothes fit well in their surroundings and were obviously higher-quality or custom creations, rather than something you might be able to find at a department store.
While some other characters had their own unique add-ons – the dangling cockroaches on the Mania doorkeeper's hat, and the full-body gorilla suit for example – the rest of the Fright Manor fiends were, as a whole, a bit less impressive. We spotted some outfits that looked like regular clothes, some of which had been dirtied, bloodied and/or tattered up a bit.
Despite this, we did see several makeup applications that added an extra layer of realism to the characters wearing it. Splattered blood, general grunginess, and the occasional colored contact lens were welcomed sights on Fright Manor's monsters.
---
Customer Service: 9.55
How Did We Get This Score?

Finding Fright Manor was simple for this review team that gets lost nearly everywhere we go. Once we made it to their location a large sign by the road let us know we had arrived. A parking attendant with a lighted wand guided us to a place to park in their very large and grassy parking lot that was well-lit. Parking is free.
Navigating the attraction was also pretty simple. There were additional signs that guided us up to the haunt and the ticket booth and concession area were noticeable. Once inside, there were staff members in place to point us of which way to go when/if needed. Speaking of the staff, all that we met on the property were friendly and happy and eager to entertain us. They were also able to answer any questions we had.
There were a few places where we encountered uneven ground or intentional low spots so be mindful of these areas. Also, keep in mind that the attraction is outdoors so it's pertinent that you wear proper clothing and footwear for the weather.
When looking for their information online, we were able to easily find their hours of operation, ticket prices, haunt backgrounds, media, and other information. We didn't notice an FAQ section that may help answer some questions that may arise before customers visit.
---
Atmosphere: 7.4
How Did We Get This Score?

Fright Manor does take place at a baseball field inside and out of very large tents. After getting out of our car, we followed the commotion to their large building on the property. As we walked the path in between fields, multiple signs alluding to a haunted house were spotted, at least we're pretty sure they're not playing that sort of baseball'
As we neared the building, we could hear Halloween music playing in the queue area. There was a lot more decor in this area this season that made it feel much more like a haunted house. The haunt surrounds a multi-story building that featured some decor on the waiting side and an eerily lit, second-story window had Michael Myers in it, peering out at us.
They had two large areas set up that made for great photo ops that featured quite a few different pieces of Halloween decor including dummies, an exam table, a clown, medical equipment, and more!
As we waited in the queue area, we watched a clown nail multiple customers as they came barreling out the exit, running from something loud within. This was quite entertaining and left us wondering how this attack was going to play out on us once we got inside.
---
Special Effects:

6.36
How Did We Get This Score?

Fright Manor is an old-school scare show where some of the simplest tricks provide the most effective frights and distractions. They don't have a lot of high-tech animations here, but the ones they do have are some tried-and-true models that have scared a lot of people over the years! They also added some welcomed effects this year that we're sure all the Fright Manor fans and newbies are going to love.
Some of the haunt itself has been constructed in an interactive fashion, taking guests out of their comfort zones. At times, you may need to duck down, maneuver around, and possibly crawl through areas. You might also have to squeeze through more than one area as well.
One of the animatronics we've seen every year we've visited was moved to a more effective spot, extracting a scream from a group member as it darted out at us. We'll give you a clue, it might have teeth!
Other effective effects included a squishy bridge, a vibrating floor, convulsing bodies, a laser swamp, a levitating body, a hanged human scene, a wheelbarrow full of corpses, talking dolls, and more! There's a chance you could get wet here too.
When it comes to sound, we're sure that the haunt doesn't want to make too much noise outside as to disturb their neighbors, but many of the outdoor scenes were very quiet. However, when other effects went off or actors engaged with us, it did break up the silence. Most of the sound effects that accompanied the scenes were heard in the more 'indoor' or tent-covered portions and included some Midnight Synidate tracks along with other ominous sounds.
Some scenes were detailed a lot more than others and we saw a lot of plain walls this year. The haunt is outdoors and it gets used for active baseball games aside from the haunting season. In other words, it's easy to understand that Fright Manor has an extremely limited amount of time to build their show.
---
Theme:

7.13
How Did We Get This Score?

Each of the three attractions at Fright Manor has its own theme. A full description of each can be found on their website. One of the owners did explain to us what the attractions were before we headed inside but none of the doorkeepers explained the backgrounds to us as they have in previous seasons.
In the first attraction, Portal to Hell, we faced a lot of evil including Satan and there was plenty of death to go around! Shortly after we entered, all we could hear were the sounds of a real power tool so we knew this was no safe place for humans.
The next attraction up was Mania. This one was not under the tents that cover the other attractions so we came across things that made more sense outdoors, for the most part. We walked through Camp Deadwood and had a homeless fellow begging us for money, we found a liquor store, a motel room, a junkyard, and other places they say the city of Southport doesn't want people to see.
In the final attraction, Deranged Deception, we came across Chuckle's Revenge, a killer clown area as well as some other psychos that were dead set on getting us killed.
Although it was obvious when we were leaving one attraction and entering the next, there wasn't a lot inside them that reiterated their exact themes. However, the few exceptions to this rule include seeing the devil in the first attraction and having a bit more sinister creatures in the last one; hence they were more deranged than most of the others we came across.
---
Scare Factor:

7.56
How Did We Get This Score?

Fright Manor focuses on providing old-school scare techniques; most of the scares are actually created by the cast members themselves. Some of them threatened us with real power tools while others attacked us from good hiding spots and some were in charge of triggering scare effects in their scenes.
There were two hiding spots here that really caught us off-guard. Of course, we won't dare ruin them, but they were both very close to us before revealing themselves which added to their effectiveness. If you have jumpy members in your group, be prepared to watch them leap through the roof!
There are a lot of items within the three haunts to look at so we found ourselves distracted several times. We were also targeted with a large variety of phobias from tight places, dark spaces, and clowns to loud noises, sparks, and blood. One character wielded a boomstick that will surely give you a stunning surprise!
A suitcase surprise definitely didn't leave us unscathed while two very resilient actors provided the biggest scares of our tour. One was Grinder; once we thought he was done and we were well out of his scene, he came back and gave us an additional surprise! The other was the climber out in the junkyard. He would disappear only to reappear in random places! He wasn't just reappearing though, he was jumping down from high places and before we knew it, he was standing right in front of our faces!
The finale consisted of a gas-guzzling chainsaw chase and lets just saw, we didn't win the race.
Oh, and watch out, the clown's new friend is a little 'jumpy.'
---
Entertainment & Value:

7.41
How Did We Get This Score?

General admission was $20.00 per person for all three haunts when we went through, but pricing will increase to $22.00 per person starting October 15th, as long as you don't lose a limb or two while you're inside as well. We got lucky and escaped with all of ours intact.
On their website, SpeedPasses (front of the line) can be purchased for $30.00 and Season Passes for $60.00.
Our tour this season lasted about 19.5 minutes, not including the wait time in between haunts, which makes this a match for how long it took us to walk through last year. That brings their MPD at the price when we visited to 0.98 which is pretty close to the average of 1.0 that we see most often. However, Fright Manor is full of old-school fun and fright (hmm, now you see where their name comes from!) and their proceeds go to helping the boys and girls of Southport Little League for maintenance of the league.
To go along with the entertainment we experienced inside, Fright Manor did a lot more decorating outside this year, providing plenty of areas for visitors to pose and take pictures and selfies. They also had some Halloween tunes filling the air that gave us something to listen to. As mentioned above, we got the pleasure of watching one of their clowns chase after those that were unaware of his presence while we waited. They also had a Paranormal Investigator on the property that we were told has some great, spooky stories and he was selling his book to those that may be interested.
If you're looking for a variety of old-school scares Fright Manor can serve them up for you as well as some fun scares that we haven't quite seen anywhere else! If you were able to visit them last season, they have quite a few changes waiting for you!
---
How Did We Get These Scores

Promo Images:
Click to Enlarge
---
Guest ReviewsGuest Average: 10 out of 10
Andrea Cox – 10/10 – October 23, 2015Best, scariest, fun, shocking.
---
Past Awards
---
2018 Awards
Memorable Moment - Rodney McDonald (Given by: Team Zombillies)
Actor Shout Out - Freddy Krueger - Justin Danz (Given by: Team Zombillies)
Actor Shout Out - Grinder - Jason Baker (Given by: Team Zombillies)
---
2017 Awards
Scariest Old-School Effects (Given by: Team Zombillies)
---
2016 Awards
Scariest Old-School Effects (Given by: Team Zombillies)
Actor Shout Out Award - "Damien the Clown" A.K.A Aaron Mason (Given by: Team Zombillies)
Actor Shout Out Award - "Freddy Krueger" A.K.A Justin Danz (Given by: Team Zombillies)
Actor Shout Out Award - "Grinder" A.K.A Jason Baker (Given by: Team Zombillies)
Actor Shout Out Award - "Lust Lady" A.K.A Charity Brewer (Given by: Team Zombillies)
Actor Shout Out Award - "Torture Girl" A.K.A Kayelynn Woodlock (Given by: Team Zombillies)
---