Fright Manor – Full Review
Fright Manor is a Haunted Attraction located in Indianapolis, IN.
350 Anniston Drive, Indianapolis, IN 46227View All Details

Features:

Free Parking, Restrooms/Porta Potties On-Site, Food/Concessions, Gift Shop/Souvenirs, "Old-School" (Low Tech), You will NOT be touched, Movie Characters, Original Characters, Uncovered Outdoor Waiting Line, Indoor/Outdoor Attraction, Family Friendly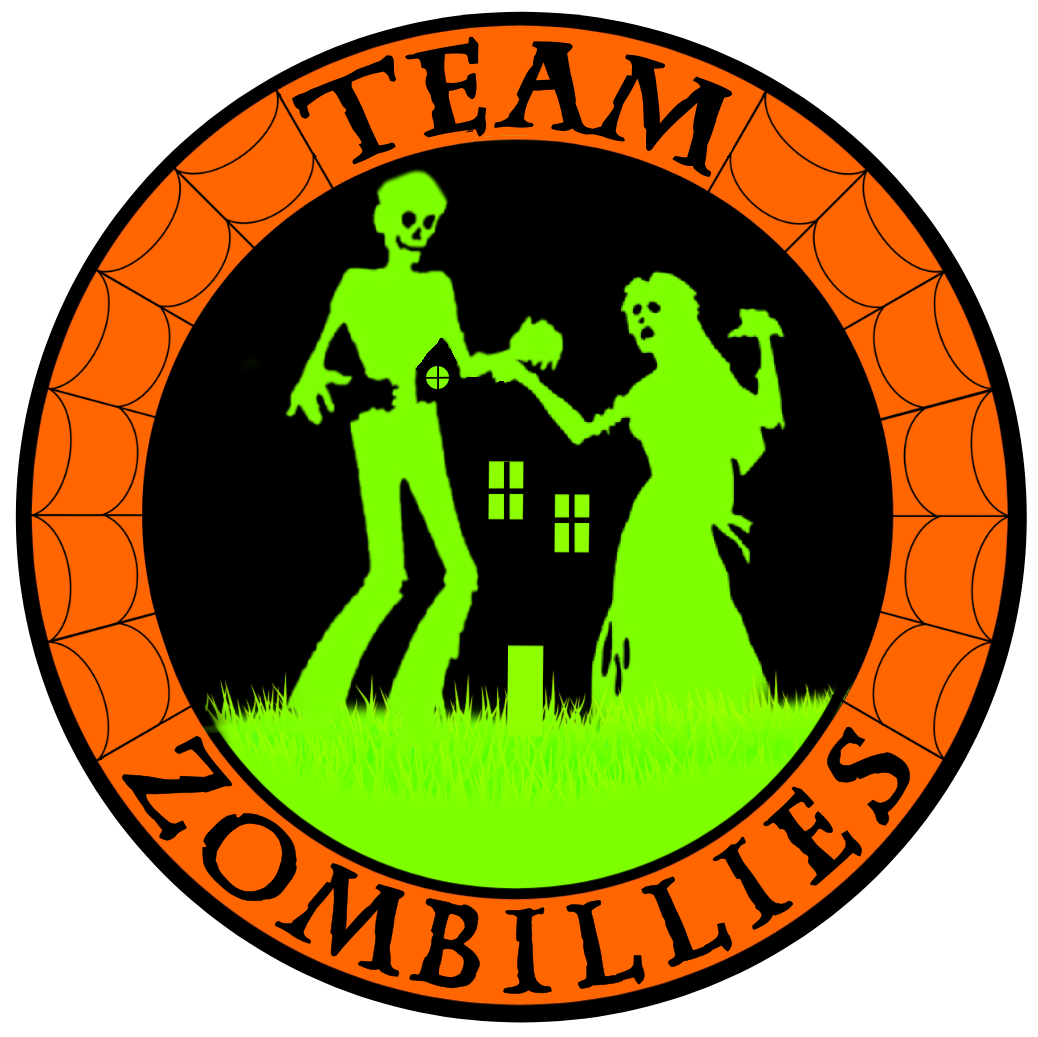 This attraction was reviewed on October 10, 2020 by Team Zombillies.
How Do We Get These Scores?

Final Score:

7.76
How Did We Get This Score?

Summary:
Can you believe that Fright Manor has been scaring Indianapolis, Indiana for 38 years!? This year, it's Murder On Anniston Drive where they're bringing you three different haunt themes'
Unleashed puts you on a journey through the Manor itself, where you'll encounter the same horrific fate as those who have dared to breach its demented doors. Twisted takes you through the scariest parts of Southport, where you'll need to know how to escape from some of its sinister citizens. Lastly, you'll need to navigate Psychomanthium – successfully – if you want to make it back home alive!
Fright Manor is chock full of low-tech effects, fundamental scares, and some creative tricks and haunty humor that they've learned over the decades, making it a great choice for those who are looking for some old-school Halloween fun and frights!
But be warned; They don't like trespassers, and when you hear the bell toll, it might be time to run for your lives!
---
Cast: 7.98
How Did We Get This Score?

Being an actor-driven haunt, the cast of Fright Manor are no doubt the stars of the show! Most were very energetic, had good dialogue, and we could tell they were thrilled to be there and scaring folks for the Halloween season.
While a few of our interactions were limited to 'pop scares' and brief attacks, a select few delivered their scares skillfully and had great dialogues with our group. The psychic lady and caretaker had plenty of stories to tell us, Twinkles showed us all of her past victims, Grinder the Dollmaker maniacally laughed while he literally cut a demon out of a person right in front of us, and a particularly-familiar slasher gave us a lesson in his 'Freddy 101′ course' which we, luckily, graduated from.
Most had great timing when revealing themselves, remaining still and quiet until we were in the perfect spots. Not only that, several characters knew their scenes so well that they were able to get us multiple times! A few others (like Freddy, the Groundskeeper, and Grinder) had excellent vocals, too, which made them much more intimidating. Oh, and watch out for the clowns; you know you can never trust them' and that Doctor! He's got some 'bodily fluids' to share with you…
---
Costuming: 7.43
How Did We Get This Score?

The majority of Fright Manor's costuming isn't overly elaborate, but a few key characters did seem to have more-creative looks. Freddy looked spot on with his striped sweater, bladed glove, burned full-head mask and hat, while Grinder, Chuckles and Twinkles looked unique and well-detailed for their roles as well. We loved the new looks!
Aside from a few light cloaks, white tennis shoes and rigid masks (and the one skull-masked guy that had his mask up in one scene), most of the costumes themselves appeared to be made from quality materials that you won't find at local Halloween stores. Ranging from more normal-looking clothes (such as with the caretaker) and a cracked-face doll mask to a fortune teller, evil priest and other crazed denizens, each had been appropriately bloodied, dirtied and tattered up to achieve their respective levels of lunacy.
Many had their own intricacies, however. The caretaker, for example, had what appeared to be a cockroach hanging from his hat, while others had colored wigs, gloves, and weapons to help make them more unique. Watch out for Jed, now' He can normally be found roaming around the queue area, looking like he could've used a shower last month!
---
Customer Service: 9.66
How Did We Get This Score?

Our GPS had no problems assisting us with seeking out Fright Manor, and an A-frame sign by the road confirmed we had arrived. A staff member was in the free, grassy/gravel parking lot guiding cars where to park. For guest convenience, the baseball field's indoor restroom facilities were open.
Navigating the grounds and the attraction was easy. Before entering the haunt, we followed the signs up to where all the commotion was coming from. From there, a 'Tickets' sign pointed us in the direction of the ticket booth (the ball field's concession area). Inside the attraction, there were a few intentional low spots and uneven ground, so just be sure to watch where you're going; don't blindly run around' until you get to the end, of course! Muahahaha!
Very friendly staff members were easy to spot before we entered and they were willing to answer any questions we had. We could tell they absolutely love what they're doing!
Regarding COVID precautions, they had hand sanitizer guests could use before entering the attraction. The monsters stayed at a reasonable distance, all outside workers had PPE masks on, and many of them were wearing masks inside the haunt. They also had a timer set so they could sanitize common touch points at regular intervals. In addition, they removed both their crawling and claustrophobic passageways.
---
Atmosphere: 7.5
How Did We Get This Score?

While it was harder to tell that we were at a haunted house after pulling in, a large Fright Manor sign and a large cloud of fog in the distance made it pretty obvious. As we trekked up the path, they had a variety of hand-painted signs and decor along the way.
The building where the ticket booth resides showcased additional signs and decor. Spooky string lights, a joker, and a hand-painted, spooky mural also aided in making it more apparent that we were at a haunted attraction. Spooky music filled the air and several actors interacting with guests increased our anticipation to enter.
Closer to the entrance, there was a large painted sign with some entertaining rules, be sure to read those! They also had a large, talking Slenderman at the entrance.
Screams and banging on the walls emitted from within the attraction. The guests in front of us in line were getting scared by anything and everything going on.
---
Special Effects:

7.06
How Did We Get This Score?

As Fright Manor states on their website, 'If you want super duper, fancy decorations, don't come here.' Instead, they focus on providing unique effects and actors that focus on making guests pee their pants. Over the years, they've startled us with the least-suspected item in a room, so you just never know what they have up their sleeves!
One of the first things we noticed this year was the placement of some of their mechanical props and tricks. Some of them were hidden very well, and even though we've become quite familiar with them, we had no idea they were there until they wanted us to. A few also got very close to the walking path and others were just downright creepy looking!
Fright Manor does have some elaborately-decorated scenes and they've packed in a ton of stuff to look at (that is, if the creatures let you). Because they take place at a ball field, they set their show up every year starting in August, so you can always expect a different layout, differently-themed areas, and scenes. This season, we particularly enjoyed the scarecrow/pumpkin room, Grinder's new doll display, and the clowns' playhouse. They also used a different take on the fog swamp, making theirs different than any we've seen so far.
As we journeyed through, we encountered many downright disturbing dolls, a wonderfully-spooky collection of pumpkins, fog, a seance room complete with an Ouija board, a vampire, a facade to the manor, tons of dead bodies, a Room of Revelation, the Portal to H-E-Double Hockey Sticks, a vibrating floor, a spongy walkway, a nasty bathroom, and a Children's Cemetery. Although they weren't able to utilize their crawl tunnel due to COVID, they incorporated two different areas where visitors will have to get low to progress to the next scene.
Some striking sound effects included those in the seance room, the blowing of wind, a fairy-tale-like tune, and church bells.
---
Theme:

7.05
How Did We Get This Score?

Fright Manor is a single walkthrough that is split up between three sections this year: Unleashed, Twisted, and Psychomanthium. If you look closely, you will find a variety of wooden signs that give clues to what areas you're entering. For those that want to fully know what they're getting into before attending, they have larger stories on the home page of their website.
In Unleashed, our journey began outside a manor. The caretaker of the Manor told us a short ghost story about how 4 teenagers decided to roam through the abandoned manor. However, he also told us they never came back out! It is said that it is inhabited by some very scary people and we can confirm this! The introduction to this attraction was very different and helped set the tone for what was about to take place.
Twisted is said to be the most terrifying city on earth. 'Nothing is safe or sacred here.' Not the church nor the schoolhouse. We did not get an introduction to this area, but we did notice a 'Twisted' sign before we entered. However, we can confirm that their church and schoolhouse are far from ordinary…
Psychomanthium is a returning fan favorite to Fright Manor. This year, things are a bit different. They say 'every town has a creepy cemetery and a legend of a haunted bridge.' You can expect to find some eerie spots and chainsaw maniacs within.
---
Scare Factor:

7.94
How Did We Get This Score?

Fright Manor delivers old-school, actor-driven frights. You may see some scare techniques here that you haven't seen anywhere else. This also makes them harder to predict. Having a group of dedicated cast members that are very familiar with their scenes can go a long way.
We will start with the phobias. They've cleverly picked out a jumble of these and placed them throughout. Are you afraid of clowns? Dolls? Being buried alive? What about Freddy Krueger? Speaking of clowns, we learned years ago not to trust them, especially if they have chainsaws!
As we made our way through, we had several intense run-ins with some power tools (one of which spits sparks). Not only were these startling to see and hear as they came at us with them but those extension cords were pretty long so they chased us with them for what felt like a long time. We were also startled by a vibrating floor, a chain scare in the dark that has worked wonders for them for years, menacing stares, sudden appearances, threats, and creepy storytelling.
Although our group only consisted of 2, we thought they did a great job at targeting their scares and timing towards each of us.
---
Entertainment & Value:

7.55
How Did We Get This Score?

On the night of our visit, general admission was $20.00 and speedpasses were $30.00. For those that can't get enough torment from the denizens within, they have season passes available for $60.00. It took us 24.5 minutes to dodge death which brings their minutes per dollar to 1.23. This is right around the average we've seen most often and one of the longer haunts in the area. When you visit this attraction, you're also supporting a good cause as proceeds go to support The Southport Little League.
While waiting in line, drunken Jed came out every so often to mingle with the crowd. He had everyone laughing at his foolishness and comedic dialogue. A few other actors also came out of the haunt every now and then, they were playing some spooky music, they had a lot of decor to take pictures with, and they had a Slenderman near the entrance that was interesting to listen to.
They also had a paranormal author on-site this year as well with their books on display and for purchase.
Fright Manor's setup is temporary and it must be taken down after each haunting season. They don't get to start setting up their show until August. When taking this into consideration, it's impressive to see how much work they're able to pull off in such a short amount of time at this location. We felt that the scenes had a better layout this season and we can't wait to see what they pull off next year.
Will you make the right choice before you enter the manor? There's only one way to find out…
---
How Did We Get These Scores

Promo Images:
Click to Enlarge
---
Guest ReviewsGuest Average: 10 out of 10
Andrea Cox – 10/10 – October 23, 2015Best, scariest, fun, shocking.
---
Past Awards
---
2018 Awards
Memorable Moment - Rodney McDonald (Given by: Team Zombillies)
Actor Shout Out - Freddy Krueger - Justin Danz (Given by: Team Zombillies)
Actor Shout Out - Grinder - Jason Baker (Given by: Team Zombillies)
---
2017 Awards
Scariest Old-School Effects (Given by: Team Zombillies)
---
2016 Awards
Scariest Old-School Effects (Given by: Team Zombillies)
Actor Shout Out Award - "Damien the Clown" A.K.A Aaron Mason (Given by: Team Zombillies)
Actor Shout Out Award - "Freddy Krueger" A.K.A Justin Danz (Given by: Team Zombillies)
Actor Shout Out Award - "Grinder" A.K.A Jason Baker (Given by: Team Zombillies)
Actor Shout Out Award - "Lust Lady" A.K.A Charity Brewer (Given by: Team Zombillies)
Actor Shout Out Award - "Torture Girl" A.K.A Kayelynn Woodlock (Given by: Team Zombillies)
---