Frightmare – Full Review
Frightmare is a Haunted Attraction located in Chesapeake, VA.
1905 South Military Hwy, Chesapeake, VA 23320View All Details

Features:

Free Parking, Special Events, Movie Characters, Uncovered Outdoor Waiting Line, All-Indoor Attraction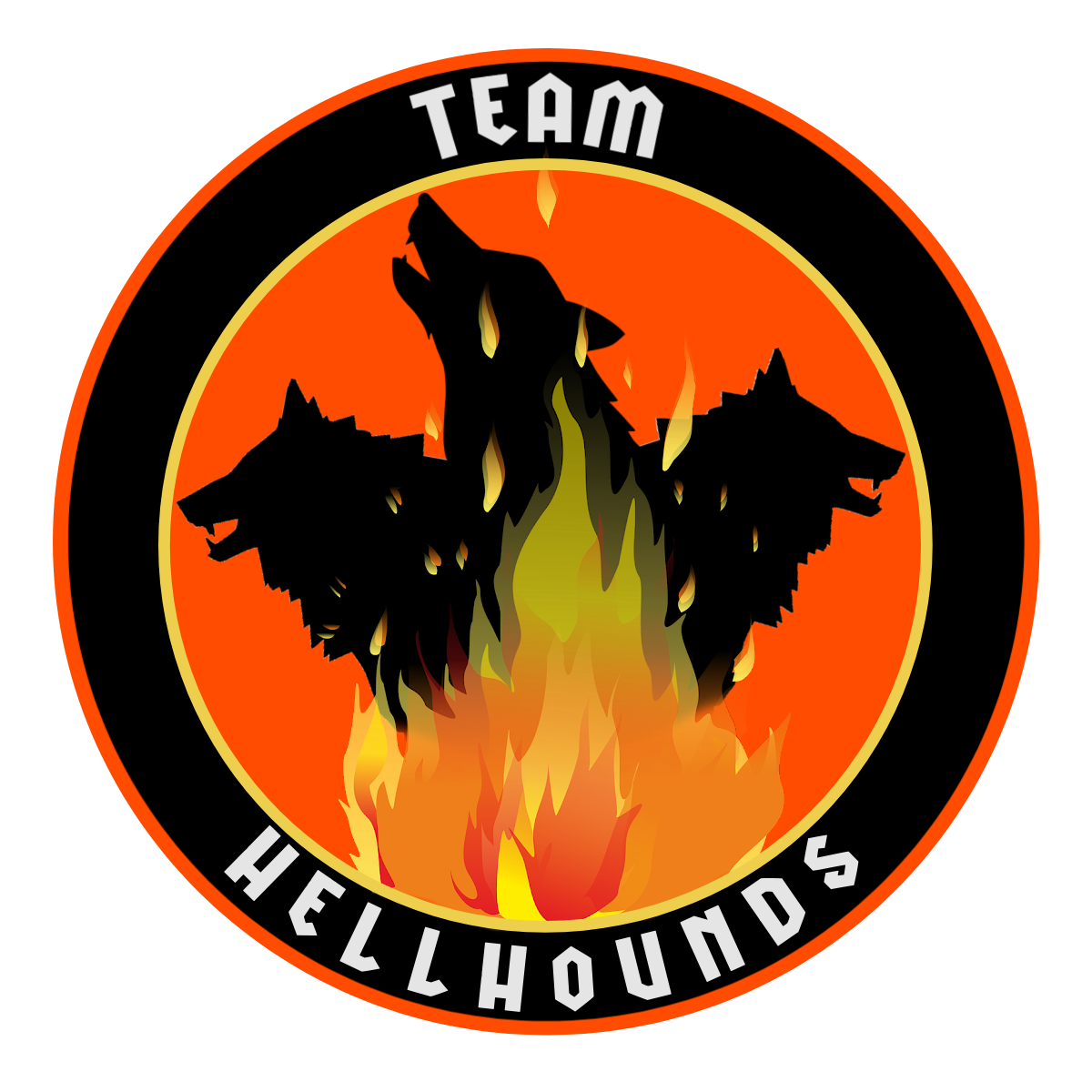 This attraction was reviewed on September 21, 2019 by Team Hellhounds.
How Do We Get These Scores?

Final Score:

7.77
How Did We Get This Score?

Summary:
Frightmare gave an unexpected experience to say the least. From pulling up to going inside, the tone changes dramatically. When arriving, there's not much to see or take in; you must think, 'Is this it? Could this really be as frightening as everyone says?' Well, I can say the very first room had my legs shaking' literally! I felt as though my knees were going to buckle and I, in a panic-induced state, would fall face first into a pool of my own' well, you get the picture. The inside is much more than anyone in my group anticipated. Keep reading to find out why!
---
Cast: 8.05
How Did We Get This Score?

The cast at Frightmare, really pulled the show together. Now, we visited on the opening weekend in Mid-September. I would say not the most appropriate time. However, a pro to this, almost no line to wait in. With that being said, not much in the way of entertainment was provided to us outside. This was completely understandable since we essentially had no wait time. After talking with owner, we were made aware that in October when lines and wait time is inevitable, cast will be outside 'working' the line scaring and getting inside everyone's head. One character who greeted us as we walked into line was very engaging and entertaining, giving just about everyone in my team a few scares. Even got me once! Now that shocked me. I am not easily scared but darn those jump scares! Made for a great laugh and excited us for what was to come.
Inside, we saw some characters that you would more than likely find in other haunts, and we also saw a few that we were not expecting. The cast stayed in character throughout our visit, even when I tried talking to them and tripping them up. It raised the creep factor a bit for sure. Not to mention, they are not afraid to get loud and let you know they are there, watching your every move!
---
Costuming: 7.98
How Did We Get This Score?

Costuming was a strong point for this haunt, but lacked a bit of creativity and originality. I was able to identify and relate every character seen. My team and I were a little disappointed to not see anyone/anything original to this haunt. They had some good sets that, if it used an original character, could have scared us a lot more. However, what/who they did use, they completed it well.
The make-up was on point and, to our surprise, not smudged or smeared. The haunt is in Chesapeake, VA, on the east coast. It stays warm and the day we visited was well into the 80's and humid. Kudos to your make-up team for the excellent job. Would like to give a shout out to the character who looked empty on the inside! That one had amazing make-up and was very realistic.
The costumes matched the sets and characters perfectly. We were not able to see any 'ordinary' clothing on under costumes. Costumes were distressed when needed, and clean when not. Thought was clearly put into each of the costumes.
---
Customer Service: 9.31
How Did We Get This Score?

Customer service is where this attraction excelled! We did not encounter anyone who was rude or seemed as though they did not want to be there. It shows how a dedicated and enthusiastic staff can really add to the experience and make it very enjoyable. All staff were very helpful in answering every crazy question we could come up with. I must say, improv skills, A+!
Using GPS, we were able to quickly find the attraction and parking. Parking is free and in abundance. At first, we wondered if we were in the right place, but with not many people there, it was easy to question. I imagine as it gets closer to Halloween when crowds and lines start forming, you would know right away.
Safety is a top priority here. Rules are posted as to what you can bring, can do, and items that are not allowed. There are some points in the haunt that caught us off guard and we were not made aware of (intentionally, of course) that could have been a safety issue. But, knowing in advance would have ruined some of the greatest moments in this haunt, more to come on this as the review continues. Info for the haunt was readily available when searching for it. Frightmare's Facebook page is very helpful in getting all the information you need to know.
---
Atmosphere: 5.7
How Did We Get This Score?

Unfortunately, the atmosphere fell way short of what we were anticipating. Although, their location prevents a lot of what other haunts are able to accomplish on the outside. After walking into line, we finally got a sense that we were at a haunt, but it did not really prepare any of us for the experience inside. They do have some interactive objects to enjoy, touch, and may give you a shock! Great Instagram picture and video spots here. To help pass some of the time, a dead hand ring toss game is available. We found it quite fun during our short wait, before being led inside by the guy we dubbed 'bug man.'
---
Special Effects:

8.25
How Did We Get This Score?

My whole team was quite surprised with the amount of special effects in this attraction. Not one of us were expecting much, but boy did we get the shake of our lives. Nearly took us all down. From the very first room when we felt shaky, to another getting us all on our knees fearing for what's to come, and everywhere in between. The lighting and sound cues at the exact moment needed.
While the scenes are not so original, they are done well and with thought. You will know exactly what they are and what they mean. Isn't that the point anyways? Some of the sound could have been louder in spots, and a little softer in others, but the difference makes for an interesting walk through.
---
Theme:

7.53
How Did We Get This Score?

The theme for this year is Hell House and, while not all that obvious when walking through; you will see things you thought you could only find in the pits of hell. A bit more creativity could have been used when designing sets and props to ensure the theme was unified throughout the haunt, but none the less, most will be able to figure it out. Unfortunately, the location of the haunt does not authenticate the theme… unless you get caught in the beach traffic, then yeah, you might feel as though you are in Hell.
---
Scare Factor:

8.09
How Did We Get This Score?

Overall, my team and I had varying opinions on how scary it was. Some were absolutely terrified and ready to run for the heavens. Others, kind of laughed their way through. Now thinking about it, I wonder if pride may have had to do something it? Or if laughing could have been their way of dealing with and hiding their true emotions. I mean, why hold on to my shoulders if you are not scared? The best part of this haunt was not really knowing what to expect. Most of the scares are not predictable and come out of nowhere. Overall, they did a decent job providing scares to the entire team. While we have been to some others that provided a more terrifying and realistic experience, we thoroughly enjoyed our journey through the Hell House.
---
Entertainment & Value:

6.91
How Did We Get This Score?

We all were very entertained with the main haunt. The 'bug' man outside was a lot of fun to talk with and kept us entertained as we waited. For us, no other entertainment was really provided, but further into the season, I am sure you will find some others from Hell eagerly waiting for you in the line. I believe the attraction is well worth the $20 ticket price. We got about 0.65 minutes per dollar as is it took us around 13 minutes to walk through. Some of my teammates ran through a lot of it! I am sure the cast got a thrill out of them. If you ask me, I do believe they used their space effectively and efficiently. It is larger than what it may look from the outside. I highly suggest going and checking out this haunt for yourself and see if you can make it through the Hell House!
---
How Did We Get These Scores

Promo Images:
Click to Enlarge
---
Guest ReviewsGuest Average: 10 out of 10
Morgan-lee – 10/10 – October 31, 2019So I'd visited frightmare a few years ago with family members and I remember thinking it was really …show more good. This year me and 3 friends decided to actually go on Halloween because they hadn't been before. It was actually amazing. We enjoyed every second of it. We brought the queue jump passes and it really made a difference because we got in first on practically everything. The carnival attraction was a little disappointing. We had gone to all the others first so it didn't live up to their standards but other than that I had an amazing night. I jumped loads and laughed a lot. The staff were lovely despite being out in the rain and cold. All of the actors were brilliant I would 100% go again. We all had the time of our lives!
Ryan Harrison – 10/10 – October 20, 2017This haunted attraction is top notch. They change it up every year, the price is the BEST value …show more you'll get anywhere. All indoors, lots of darkness. All around highly recommend checking it out!
Vincent – 10/10 – October 29, 2016I give Frightmare Hampton Roads Best of the Best award. Everyone says they are scary but this is the …show more best haunted attraction yet!