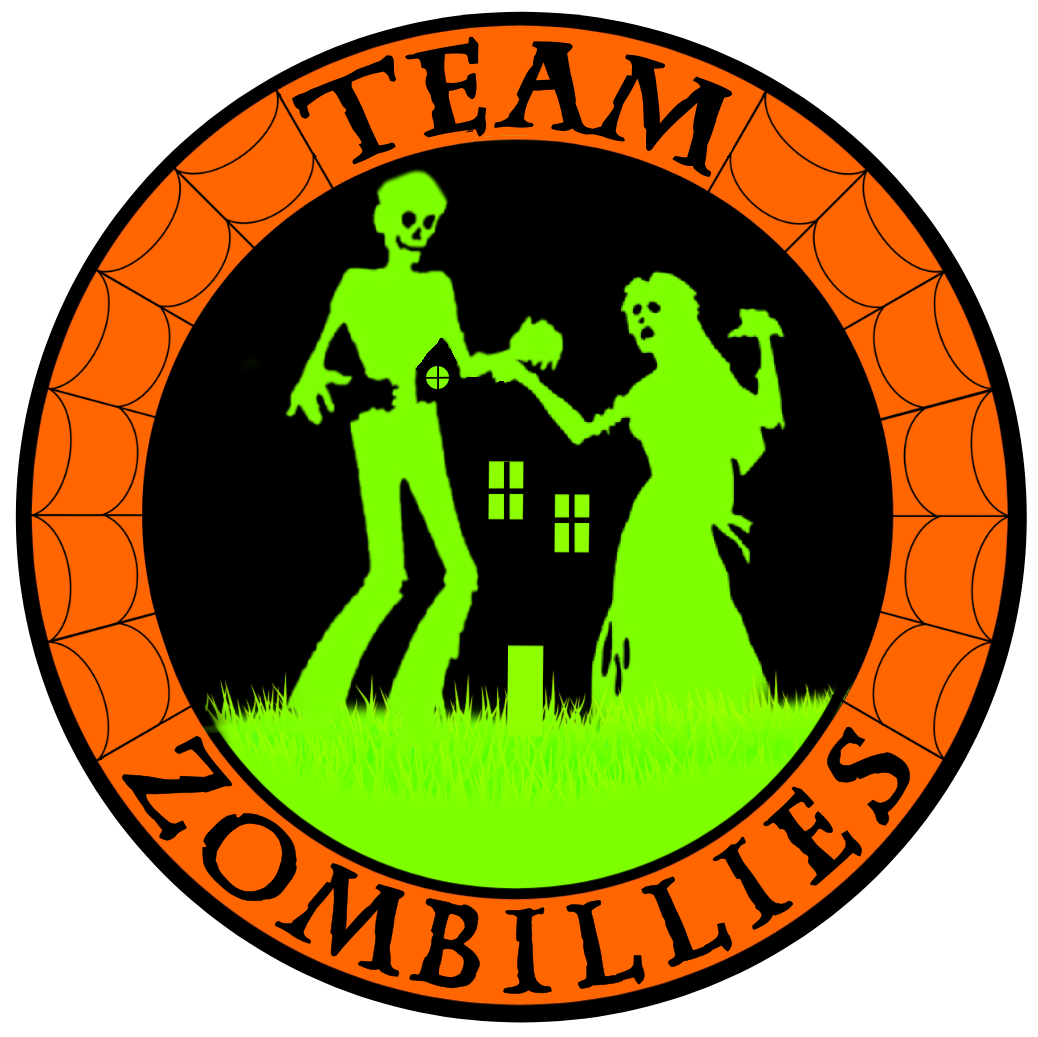 This attraction was reviewed on October 6, 2018 by Team Zombillies.
How Do We Get These Scores?

Final Score:

8.24
How Did We Get This Score?

Summary:
FriteLodge is celebrating their 10th year for 2018 and they're not clowning around this season! Each year FriteLodge completely tears down their haunt and rebuilds it for the next season with a completely different theme. This ensures that no two years are the same and repeat customers can come back year after year to always experience something different.
---
Cast: 8.58
How Did We Get This Score?

We can always tell when a haunt crew is excited about what they're doing and this crew fits the bill. A good mix of energetic and subtly-creepy clowns are interspersed throughout the scenes and each of them bring their own version of a horrendous harlequin to the table.
One of the first fiends we encountered calmly warned us that we were going to die and invited us to stay with her because it wasn't safe and '…there [were] clowns in there!' Although, we weren't entirely convinced that either option (proceeding, or staying with her) would've been the correct choice. Another was very upset, and reasonably so considering he was missing the lower half of his body. Can't say we blame the guy. He did manage to keep things creative by asking, 'What's wrong with me!?' We obviously replied, 'Umm, you're missing your bottom half!' To our surprise, he returned fire by shouting, 'No! That's what's wrong with you! What's wrong with me!?' Immediately questioning our bodily integrity, we were stumped for a few milliseconds and deemed his predicament to be unsolvable. Kudos to this guy!
Perhaps one of the most unique acting iterations that we experienced here was a surprising jack-in-the-box victim. These hardly original displays can be found at almost any clown-themed haunt these days, often with some type of actor or pneumatic prop that comes lurching out at you for a scare. However, we've never seen one used like this where a victim was stuck inside. We'll leave the details out so you can get the same surprise if you attend this year.
About half of the dialogue was actually clown-related, as several of the scenes ventured into the sideshow acts that are commonly associated with this genera. The sideshow freak in the cage was definitely the most intense (whom we recall playing the part of a possessed child last season, and actually won a Shout-Out award from us in 2016). The monster writhed violently in its cage, resisting the efforts of its keeper to keep it contained, then finally broke itself free just before we exited the room. THAT was a butt-pucker moment for sure!
Lastly, we can't let you go without mentioning the FriteLodge clown Satan. That's right; you'll go to clown Hell and back and meet the infamous Clowncifer (as we'll call him) himself! He and his minions will make sure you leave with a 'warm' farewell!
---
Costuming: 7.84
How Did We Get This Score?

The haunt informed us that they had a volunteer art teacher from Triton Central that assisted with the teams' makeup on the night of our visit. Most of the makeups we saw appeared to be well done, but not all of the monsters were using it. Some opted to wear masks, which varied in detail and complexity, but all managed to fit the 'clowns' theme pretty well. The costumes themselves were pretty unique too; there's the occasional jumpsuit-style attire, but the vast majority were sporting their own custom-created attire. We even noticed pom poms attached to faces, bloody accents and colored contacts that added an extra dimension of doom to the brightly-colored costumes. Some of them didn't have any eyes at all, though; Wonky's, for example, were coming out of his ears! The only costume we saw that was even remotely out-of-place was the scarecrow outside, but even he was customized with some subtle color variations that made him look at home amidst the others.
---
Customer Service: 9.75
How Did We Get This Score?

Our trusty GPS pulled through for us again and took us right to the entrance of FriteLodge's driveway with no issues at all. If you still need help from there, there are a few signs out by the road and the front of the building is washed in bright green lighting.
The driveway and parking lot are paved, well-lit and free to use, but the parking attendants will direct you onto the grassy lawn behind it to keep the space open and freely accessible to guests walking to and from the haunt. The ticket booth is clearly labeled and lots of super-friendly staff members are everywhere, making sure you know how to enter the haunt and your experience is the best it can possibly be! Upbeat music and some roaming actors keep the crowd entertained, while a fire pit and photo-op display give you a little something extra to do before or after you go through the haunt.
---
Atmosphere: 7.88
How Did We Get This Score?

One of the first things you'll notice, possibly before seeing their signs by the road, is the front of the building that's brightly-illuminated with green lights. The ominous glow on the front of this huge masonic lodge building definitely helps get the 'haunted house' energy going, as do the roaming actors, party lights and haunty photo-op.
Once you get back around to the front of the building (where the entrance is), you'll start to see more decorations like clown-dressed skeletons climbing the porch columns, the haunt's iconic clowns' faces painted on the walls, and clown feet poking out from the door that leads you into the haunt. Did we mention that this is also an overhead door!? If that's not unique, then we don't know what is, and the drone of the garage door opener adds its own little bit of suspense to the start of the show while it's opening.
---
Special Effects:

8
How Did We Get This Score?

The talented folks at FriteLodge have built many of their special effects in-house. We came across some ingenious ideas including a giant jack-in-the-box, a very disorienting black- and white-painted room, a clown-building workshop and a skull-lined catacomb hallway. They also utilized some of the more common effects that we see, such as fog and lasers, but in unique ways. At one point, they placed vertical lasers precisely in a way that, when they hit fog, it made an interesting maze-like effect, which made it hard to know which way to go without running into a wall! Our group went around this area twice before we found the actual door. They said the record as of our visit was 11 times! It was also foggy as Hell' in Clown Hell' as one would image with all of the hot air in there (and we aren't talking about the volcanic rock, either).
The scenes here may not be the most elaborately-detailed there is, but they've definitely put some creativity into what you'll see. Some of the other effects we encountered include well-placed horns, some demonic decorations, strobing black lights, a claustrophobic tunnel and a garden fountain flowing with blood! The level of immersion here even includes the sound effects, which range from creepy to hair-raising sirens.
---
Theme:

8.6
How Did We Get This Score?

FriteLodge has a different theme every year and, for this season, they aren't clownin' around! Those with coulrophobia will be in for a real treat, as the entire haunt is filled with them. Granted, it's not the most 'original' theme out there with so many haunts taking advantage of this common fear, but because they've focused their entire efforts around it, they've created a product that differs from what you'll find anywhere else' and they've done so quite well!
Along the way, you'll mostly find clown- or circus-related scenes. From creatures in cages to freakish displays of sideshow terror and, of course, those creepy clowns themselves, each new room will present you with something different. There's no overarching storyline to follow' just a hodge-podge of anything these guys could think of that fits the theme of clowns! That said, some of the areas matched this theme a little more obviously than others. Though, we will note that the Clown Hell scene was awfully unique and an interesting take that we haven't seen before!
---
Scare Factor:

7.49
How Did We Get This Score?

Lots of old-school frights and sudden, loud noises are in abundance here. Our group was small as we made our way through, but they focused their attention on both of us as much as possible. Some good hiding spots were utilized and, just when you think nothing is watching you, we assure you something is eye-balling your every move from behind the walls! We realized very quickly that they could see us in many places but we couldn't see them! We just never knew when a loud horn might go off, something would pop out at us, or an onslaught of' something' would come at us from all angles. The two Clown Hell finale scenes were definitely memorable; let's just say we've never had a couple of demonic minions fighting over us before!
---
Entertainment & Value:

8.43
How Did We Get This Score?

Tickets to FriteLodge can be had for a mere $12 and we clocked our walk-through time at 8 minutes. Plugging that into our fancy Minutes Per Dollar (MPD) calculator yields a result of 0.67, meaning you'll get just over 40 seconds of entertainment per dollar spent. This ratio alone is a fair amount below what we would call 'average' (usually around 1.0-1.5), but the experience is definitely worth it and it feels much longer than 8 minutes when you're going through. Plus, it's only 12 bucks and the proceeds go back into the community thanks to the masons that run the place!
Aside from the haunt itself, you'll also get some entertainment from the roaming queue actors, the music and party lights. There's also a fire pit to help warm your bones as the temperatures start to fall and some photo ops (including an old-school hearse adorned with Halloween props and decor) so you and your friends can take home some free memories together!
In summary, FriteLodge has gotten better and better with each passing year and we highly recommend a visit, especially if you've only got time for a quick haunt trip after the football game and you don't want to be out 'till the wee hours of the morning. But' whatever you do… don't feed the clowns!
---
How Did We Get These Scores