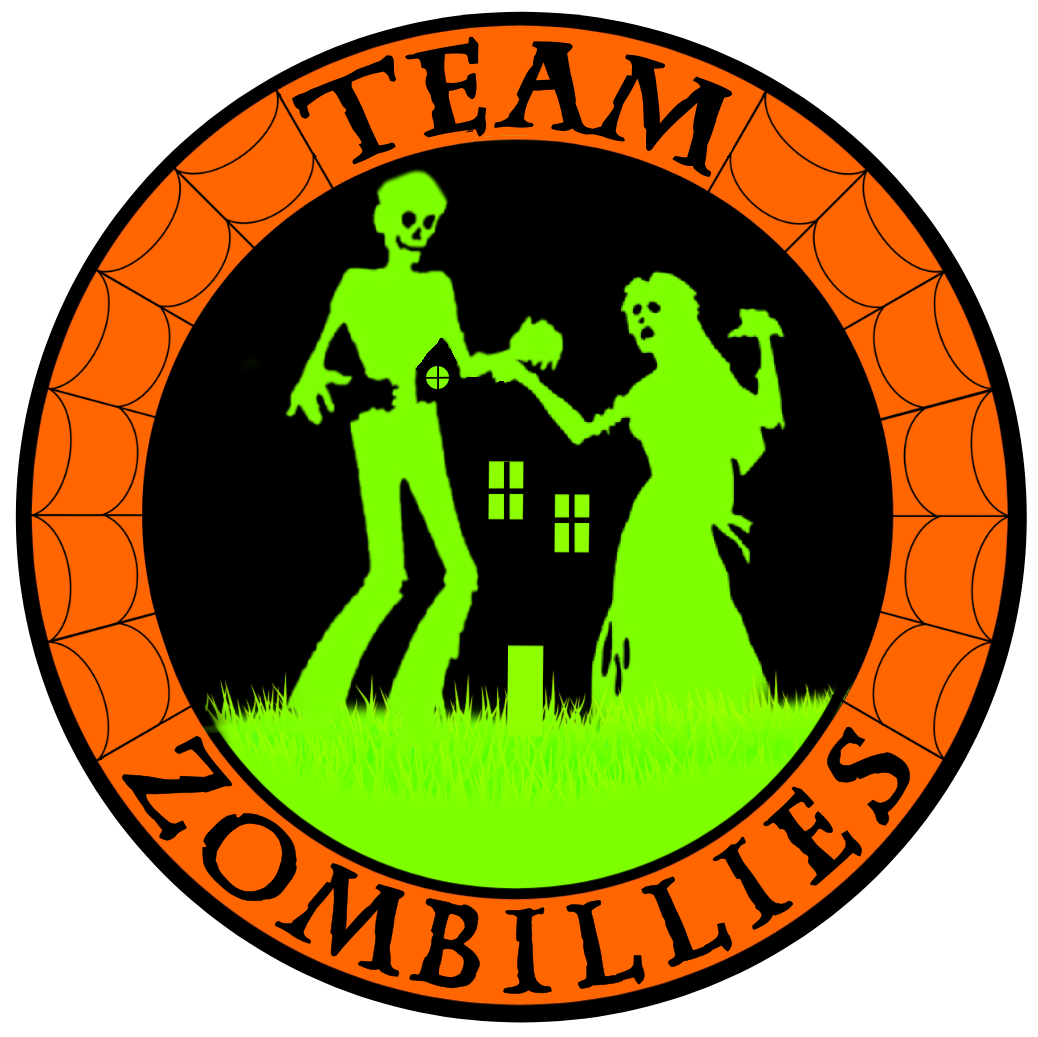 This attraction was reviewed on October 5, 2019 by Team Zombillies.
How Do We Get These Scores?

Final Score:

7
How Did We Get This Score?

Summary:
FriteLodge is a family-friendly 'old-school' haunt operated by – and in the basement of – Acton's Pleasant Masonic Lodge. For their 11th season, the haunt is under a new management team and it's totally different from what we experienced last year! To quote them directly, 'each year, FriteLodge is built with new themes, props, and scares – no two years are the same!'
Proceeds from the haunt assist the Lodge in helping the local community's needy families, as well as putting on neighborhood events. During the off-season, these dedicated workers completely tear down and rebuild the haunt from the ground up, which makes creating new scares a necessity!
The new managers informed us that they're always trying to improve the show, so more and more changes will be made and added as the season progresses. We can't wait to see what they have in store for folks in the coming years!
---
Cast: 6.85
How Did We Get This Score?

The cast at FriteLodge consists of all volunteers who are eager to scare the living daylights out of all who enter. Most of them appeared to be younger which explained their energy!
The first character we came across was the most energetic, ferociously making a lot of noise above us. Another cast member was upside down, crab walking towards us on all fours! At one point, a seemingly static dummy sprung to life, repeatedly telling us he wanted our brains. Although he didn't end up getting them (not that he'd get much anyway), he did send us off in circles!
Most of the dialogue heard throughout the haunt consisted of common phrases including, 'Get out' and 'Play with us,' while others yelled and talked to us at the same time. This made it hard to hear what they were saying at times. Some of the banter was a bit difficult to believe, such as the younger gal that told us to stay out of her moonshine – although it's bright colors made it tempting. However, others threatened to put us on a chain and one had a very creepy laugh!
One of the most surprising characters was the chicken that told us we'd make good human nuggets. We certainly weren't expecting that!
---
Costuming: 6.3
How Did We Get This Score?

The costuming at Frightlodge was pretty average for a lower caliber, charity-style haunted house. We noticed a lot of dark-colored street clothes this year and cheaper masks that helped disguise the actors behind them. One actor did blend in with his surroundings very well; we had no idea we were about to be attacked by a' (no spoilers)! Conversely, we made note of one actress that appeared to be wearing a trash bag.
Throughout our tour, we found a gas mask, another that looked like it might have been made of burlap and, the most memorable, a plush chicken head on the guy in the electric chair. A "fried chicken" definitely got some originality points here!
When makeup was used, we saw some light applications, sometimes with small wounds, and blocky face paint as the standard. Nothing too grotesque for the younger members of the family. The most memorable makeup, by far, was the crab-walking girl with four eyes and a mouth on her forehead. This was quite a sight as she glared at us upside down!
---
Customer Service: 9.65
How Did We Get This Score?

FriteLodge was very easy for us to find and as soon as we were close to the building; it's green facade illumination made it hard to miss. A large arrow sign was out next to the road as well as a larger sign on a trailer that can be seen when coming from one way. Multiple parking attendants with wands guided us to a free, lit parking spot in their grassy backyard (keep this in mind on wet nights).
Navigating the attraction was also simple as the ticket booth was the first thing we came to and it was clearly marked. On the other side of the ticket booth was a concession stand with chips, drinks, shirts, and more, with reasonable prices too!
Be cautious when walking around to the front of the building as they've had some sewage repairs and there are a few things someone could trip over if you're not paying attention.
All of the staff we encountered were super friendly and helpful. They love to talk to guests and ensure everyone's having a good time. They also told us about a little girl that was too scared to enter the haunt the night before and how they assisted her by holding her hand the whole way through so she would go in. Now that's great customer service and goes to show that they're willing to accommodate a wide age group. After all, they are doing this for fun and not to mentally scar their guests.
Pertinent information for attending the attraction can be easily found on their website as well as the link on their Facebook page for announcements, contests, and possible coupons.
---
Atmosphere: 7.48
How Did We Get This Score?

Every year, the front of the Masonic Lodge's building is illuminated by eerie green lights that make for a great welcoming factor to their haunt! We always look forward to pulling in and having the building greet us. It also has boarded up windows and a caged skeleton hanging around up front. Around back, where the ticking booth and concession area can be found, party lights dance through the sky and a variety of music fills the air. The haunt's old, classic hearse was parked near the building and Halloween decor was placed throughout the yard.
As soon as we got out of our car, we heard a creepy girl's voice louder than the rest of the ambient music. As we approached the attraction, we noticed it was moving and, upon closer inspection, it was coming from a little roaming queue entertainer that was riding a tricycle around the waiting and parking areas! Now that was a unique sight to see. We were thankful for her warnings that we were about to die'
Once we entered through the front door, a hallway lined with clown paintings greeted us. There was a lot more decor around the ticket taker's booth this year including a church facade complete with stained glass windows and two animated pictures hanging on the wall. Be sure to watch the pictures, one of the people in them isn't as innocent as they appear.
Right before we went inside, the staff pointed out the haunt's electronic pee'er and poop'er counter! This lead us to wonder if we'd be increasing their totals before we got started!
---
Special Effects:

6.2
How Did We Get This Score?

FriteLodge showcases special effects that have been created in-house or utilized in ways we haven't quite seen anywhere else.
Although the scenes weren't incredibly detailed, they had some effects that stood out to us including the clever mixture of lighting and sounds in multiple areas – especially in the electric chair room. Although some areas were very quiet, others echoed with realistic sounds including a siren, hymns, suspenseful horror noises, and a downright spine-tingling melody in the Ouija board room!
Other memorable effects we came across include some human skull decor accenting the walls, an interesting laser effect, an entrance door that we won't soon forget, appealing uses for plexiglass (or something similar), a very tight claustrophobic passageway, and they blasted us with some toxic gas right at the perfect moment!
As mentioned above, this crew has to completely tear down and rebuild this attraction every year, so you're bound to see something different when you visit. Although they may have a lot of the same things as they've had in year's past, they always try their best to sculpt something new with items they already have.
---
Theme:

N/A
How Did We Get This Score?

FriteLodge didn't stick with one theme the year. Instead, each room's theming varied. At one moment we found ourselves threatened by an Ouija board, we stumbled upon a room full of dummies, one area took us to the great outdoors (but still inside) and a large variety of others. We will say that the whole haunt was very random so we had no idea what was waiting around each corner.
---
Scare Factor:

6.98
How Did We Get This Score?

FriteLodge aims to be more of a startle scare haunt with no gory effects so they can appeal to even the younger audiences.
Scare attacks were targeted at everyone in our group with just a little extra emphasis on the front of the line. As we made our way through, we experienced a variety of phobias including disorientation, tight spaces, and dark corridors. There were also multiple loud noises that we couldn't predict and a very effective blast of 'gas.'
In one room, a booming sound that pulsated through our whole bodies was the largest surprise of the night and something totally unexpected. They had our attention focused on one thing and then boom! Literally. It buzzed through our bones!
FriteLodge always utilizes a unique finale to their attraction and this year was no different. Be sure to pay close attention when you're in this area, we'd hate for you to miss anything.
Overall, we've been targeted by a lot more startle scares in the past. Honing in on places where distractions could be better utilized would really help in catching folks off guard.
---
Entertainment & Value:

6.53
How Did We Get This Score?

Tickets to FriteLodge remain at the same price this season as last: $12.00 per person. Although your group time may vary, our time inside lasted a little over 6 minutes, bringing their MPD (minutes of entertainment received per dollar spent) to 0.5 which is quite a bit below the average of 1 that we've seen most often. However, all proceeds from the haunt are donated right back into their community, so although the show may be short, they're scaring for a good cause. Coupons for $2.00 off can be found on their website.
As guests wait in line, they can enjoy a large fire pit outside and several photo ops including one that you can stick your head through. Music was playing outside that helped pass the wait and one roaming little girl actress was riding a creepily-talking tricycle around.
If you're looking for more of an old-school startle scare haunt that's family-friendly and won't break the bank, be sure to pay FriteLodge a visit this year!
---
How Did We Get These Scores